This Viral Tik Tok Feta Pasta Bake is EVERYTHING they said it was and more.
Read on to find out how to make this pasta for yourself.
A few weeks back while on Tik Tok, I kept seeing this one recipe that everyone was raving over. Video after video showed people making this pasta and I wanted in on the action.
Little did I know that this viral Tik Tok Feta Pasta Bake video would cause every store in the universe to sell out of the Feta Cheese block. After looking at Walmart, etc, we could not find it anywhere….until a couple of days ago.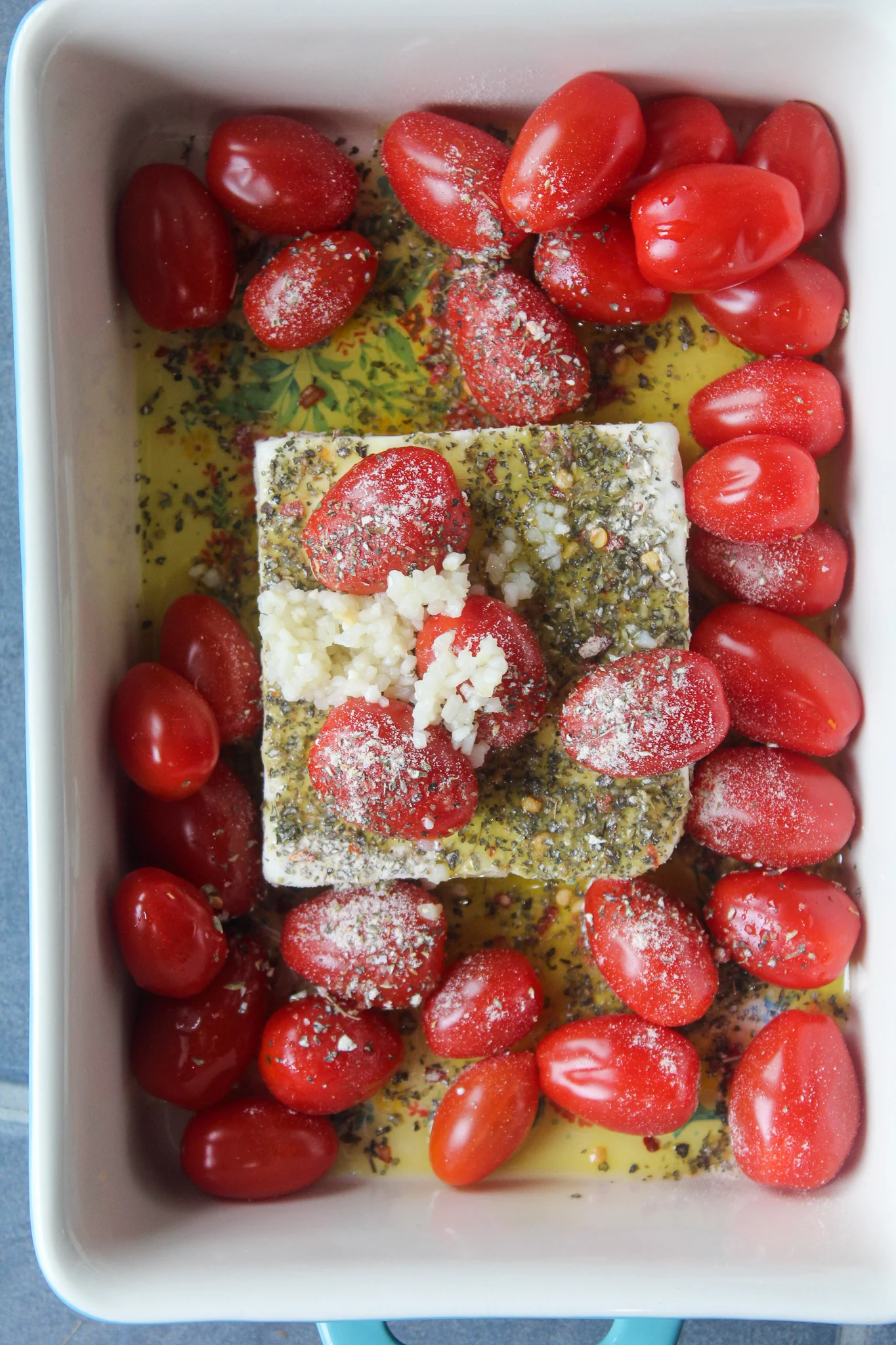 We walked into our local meat shop and there it was — the beautiful cheesy goodness!
Kayla grabbed a block and came home to make this crazy easy pasta bake that literally has broken the Internet.
How to Make Feta Pasta Bake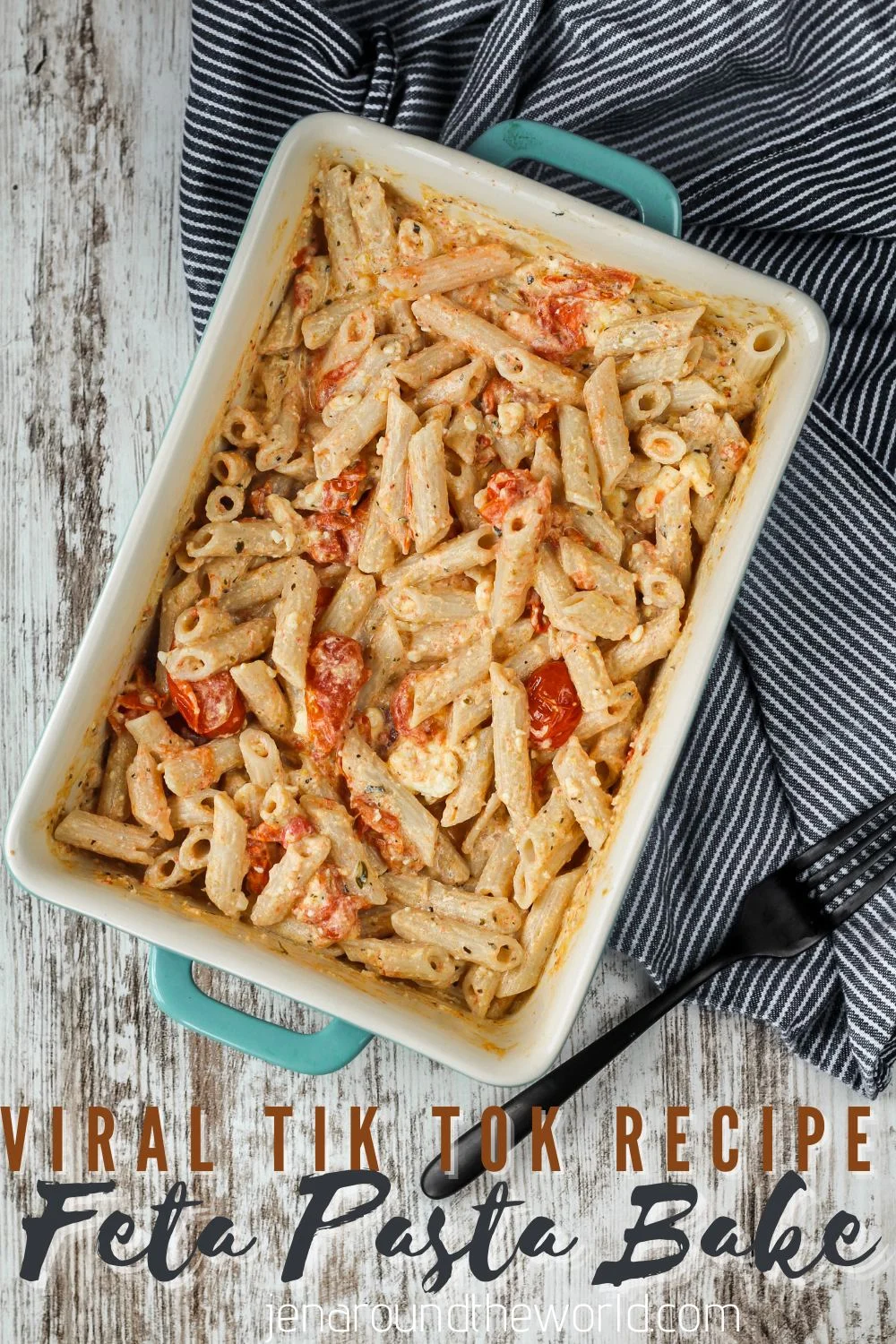 To me, this recipe is like a dump and go dinner idea. In a casserole dish, place your feta cheese in the center.
Add in one pint of cherry tomatoes. The Cherubs have always been my favorite to use. Then, add in olive oil, garlic, and seasonings. Do not mix anything up.
My favorite seasoning to use is this Herbs and Parmesan seasoning that I picked up at a local eatery here in my town. You can use whatever type of Italian seasonings you have on hand, or if you want to do it like the original, it's about 1/2 cup of fresh basil.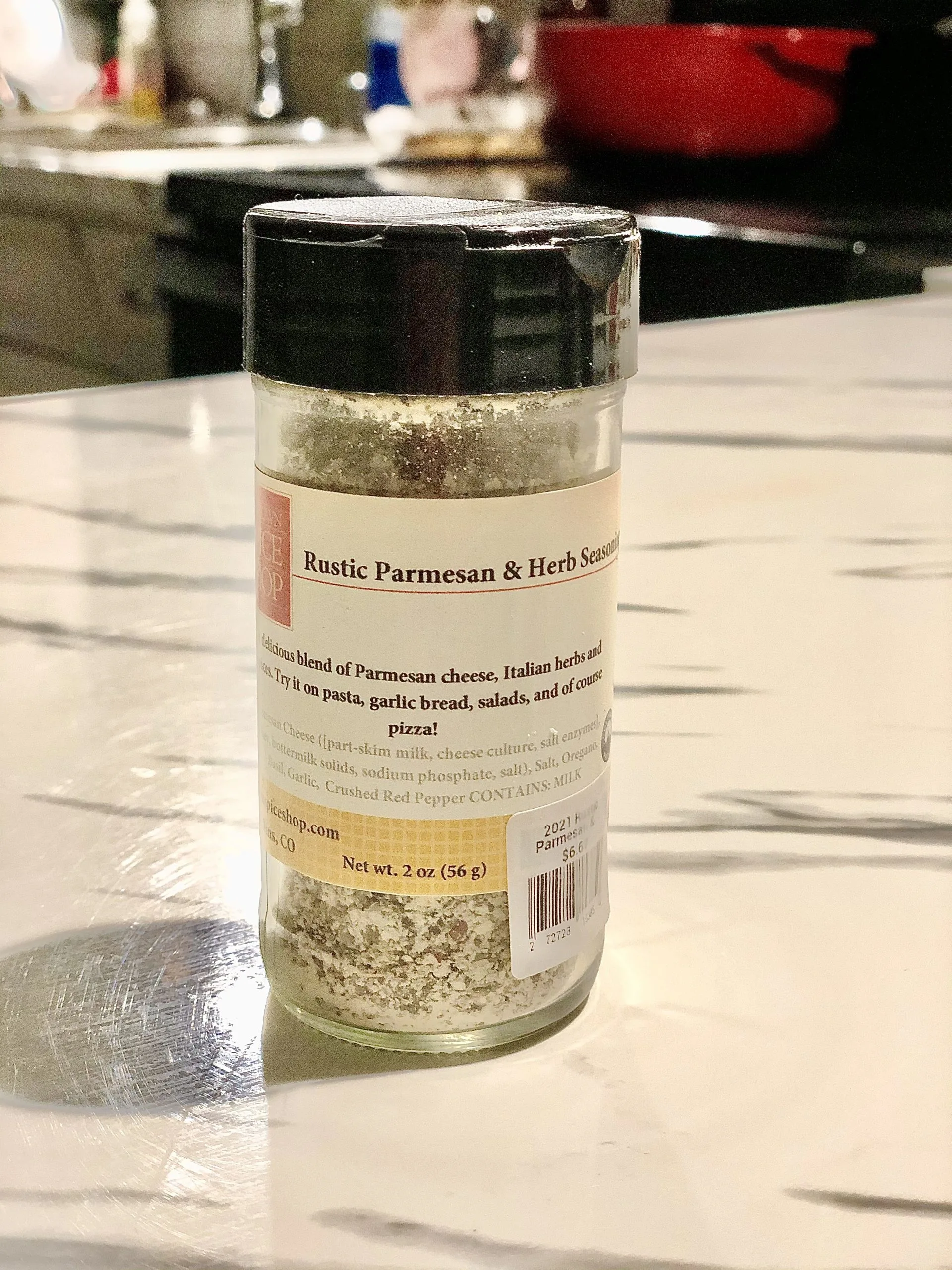 Place in a 400 degree oven for 30 minutes.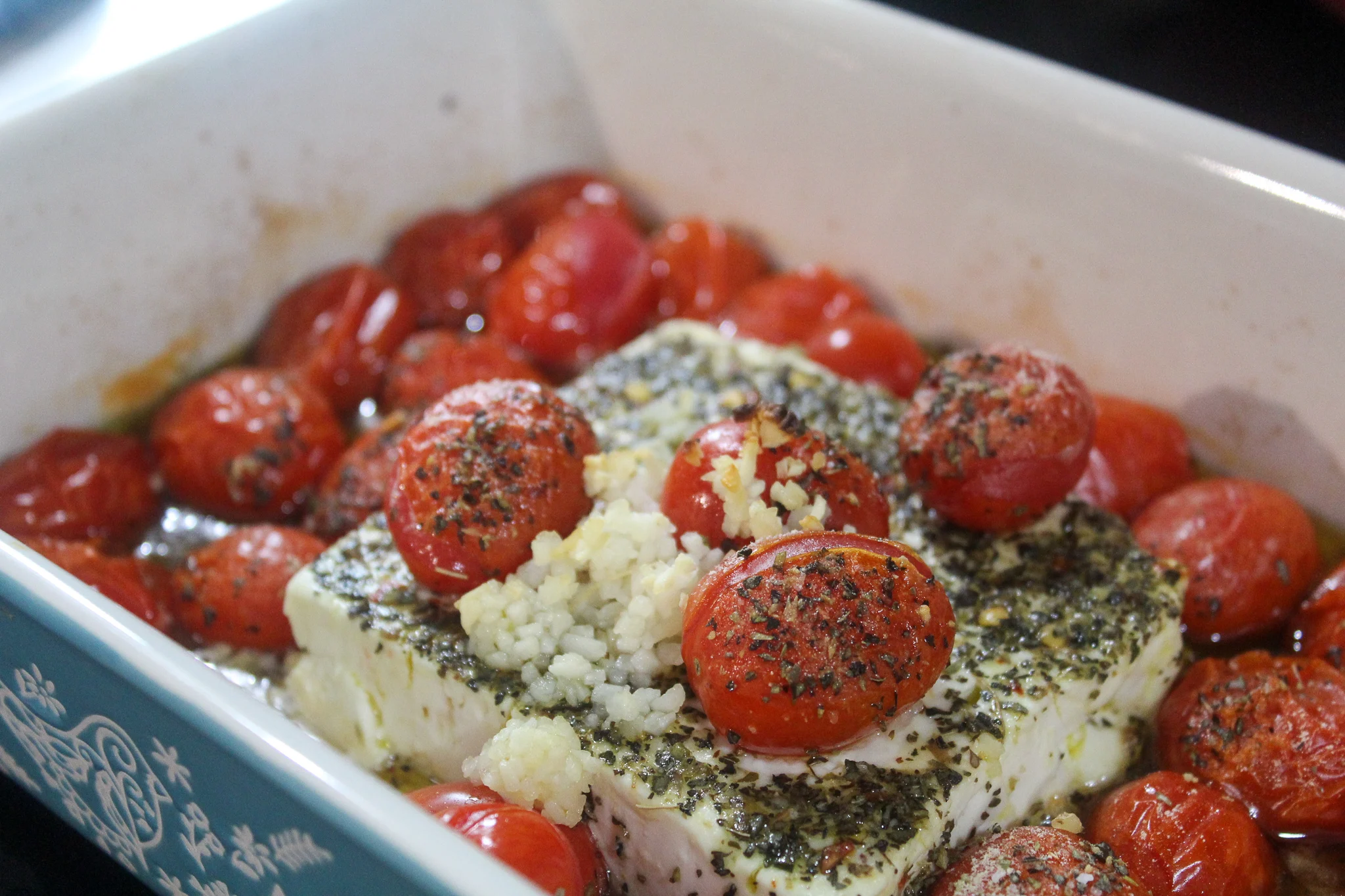 While the feta is baking in the oven, cook your pasta according to the package directions. If you want to try your hand at making homemade pasta, you can use my recipe for homemade pasta noodles.
Once the pasta comes out of the oven, take a big spoon and mix it all together. It won't look pretty, but trust me — it tastes amazing.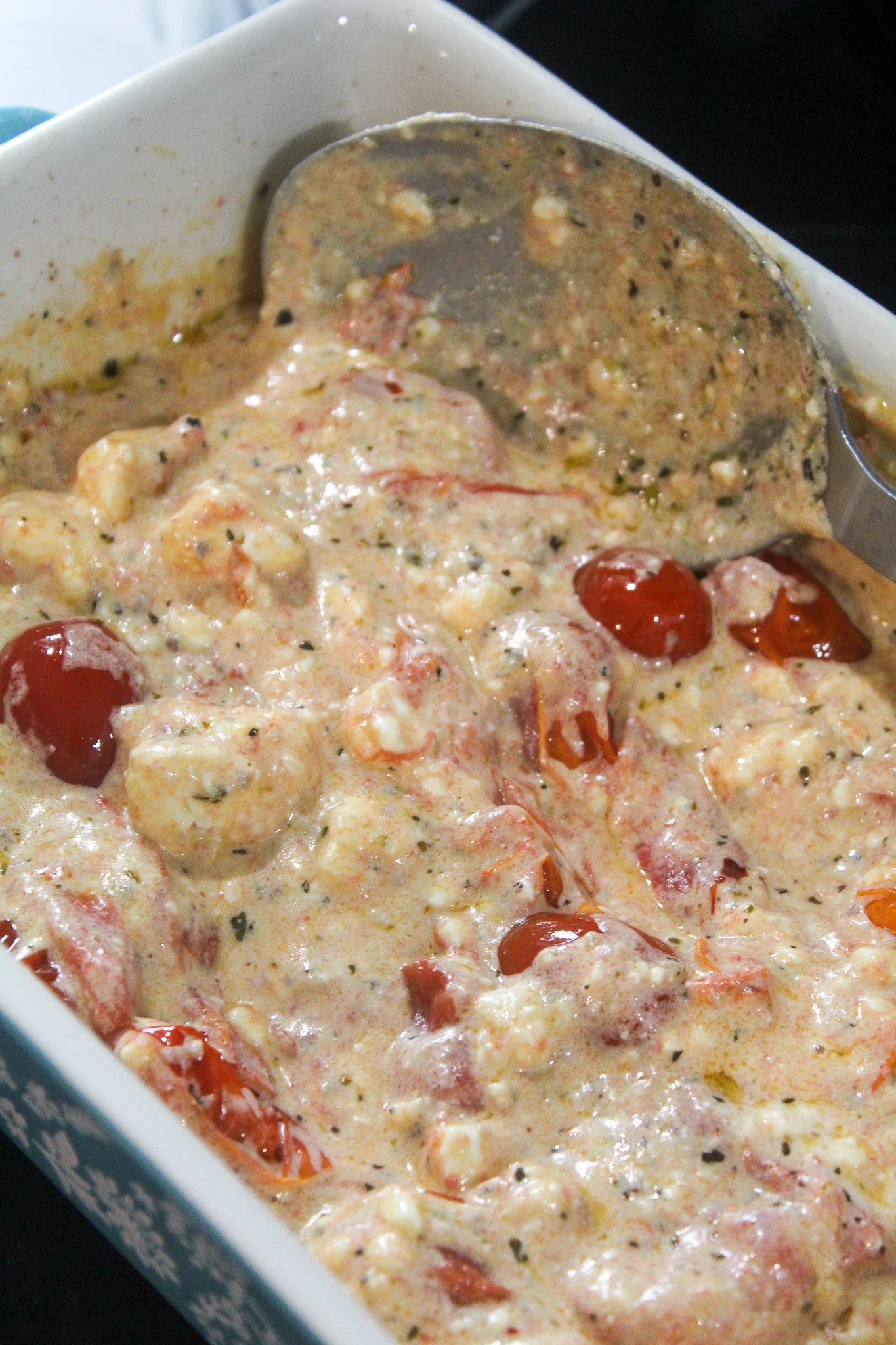 Then, add your pasta noodles to the dish. We just dump them right into the casserole dish and then mix together this way.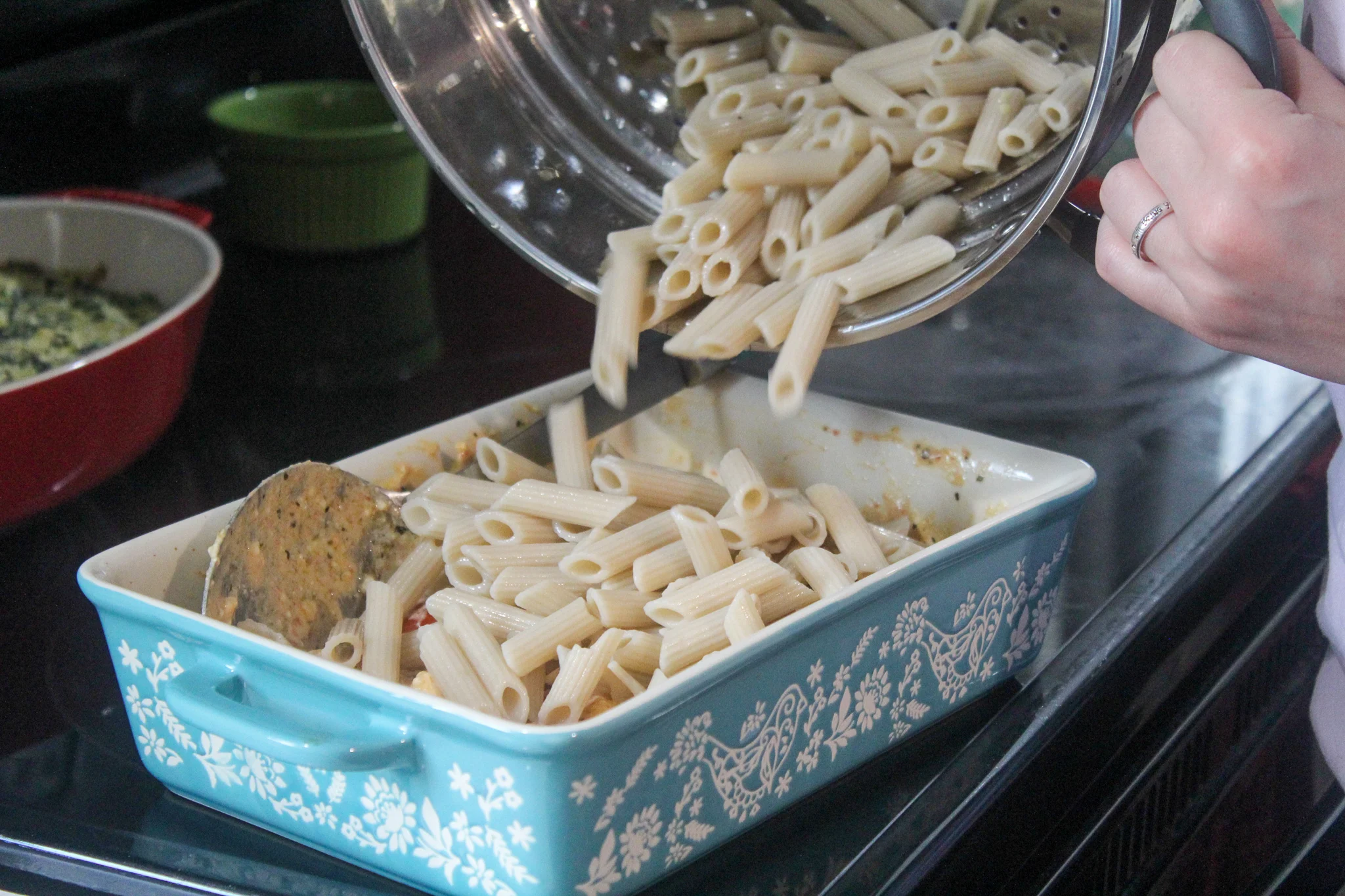 We used penne, but you can also use bow tie, spaghetti noodles, Fettucini — whichever pasta shape you want to use — it all works the same.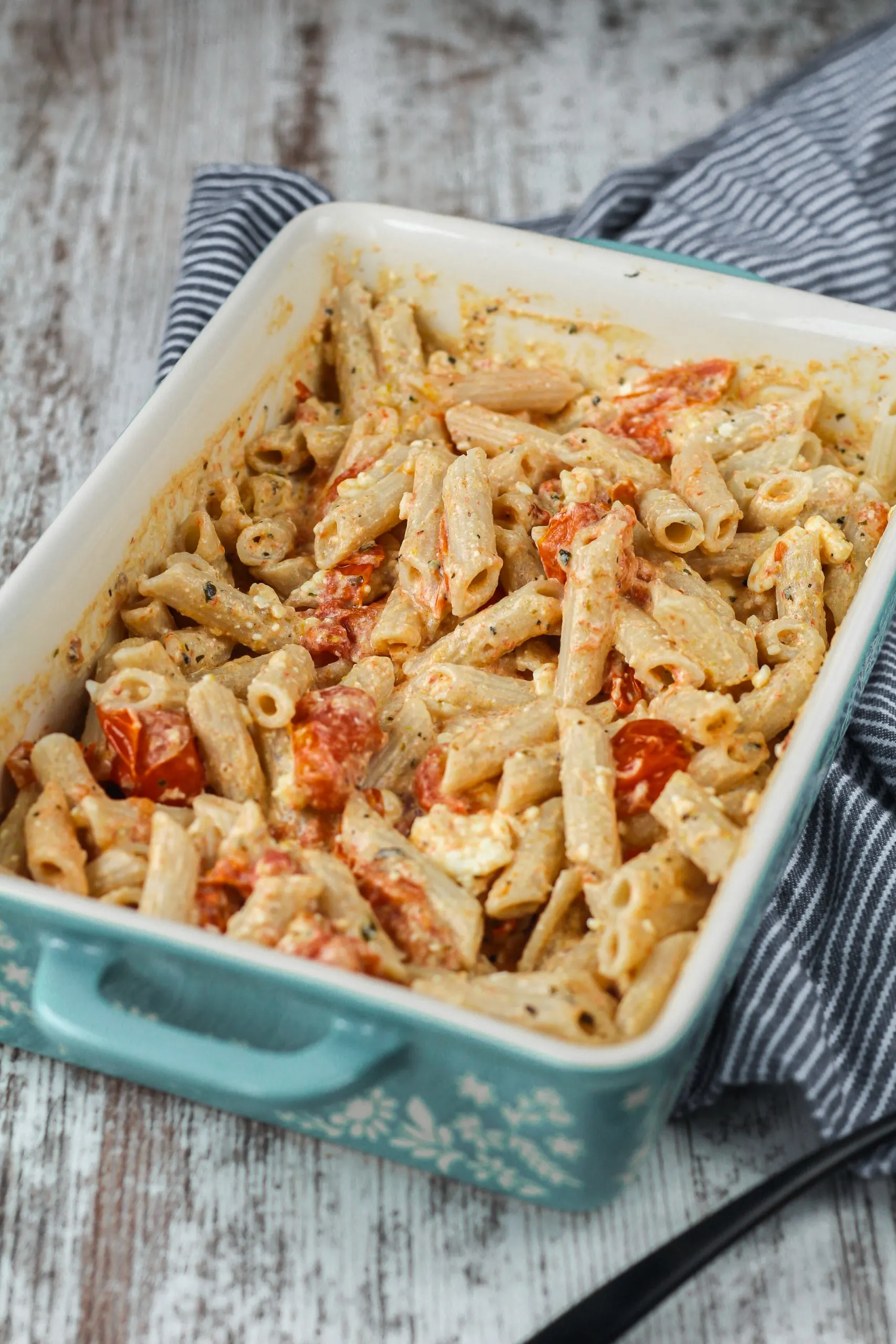 The first bite I took of this pasta, my jaws literally locked. I love everything there is about the flavors here.
The best part is, you can totally dress this up with fresh basil, extra cheese like Parmesan shavings, lemon and the zest, fresh parsley — or whatever you want to do to it. it is that versatile.
If you want to try another pasta dish that is simply out of this world, check out my recipe for Mongolian Ground Beef Noodles. You can also make my lasagna with homemade noodles.
Yield: 8 servings
Viral Tik Tok Feta Pasta Bake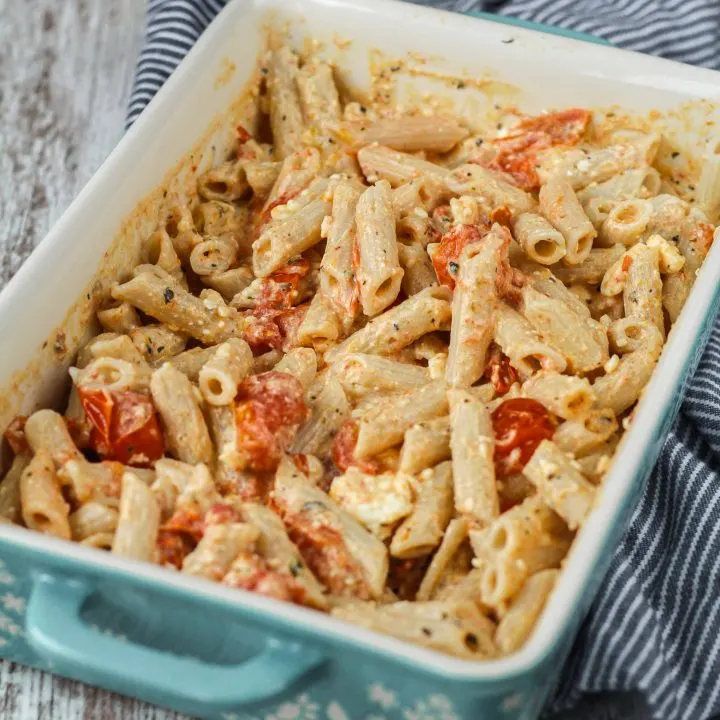 This Viral Tik Tok Pasta recipe is everything they said it would be and more.
Ingredients
1 pint of cherry tomatoes
1/3rd cup Extra Virgin Olive Oil
2 teaspoons of minced garlic
2 tablespoons of Italian Seasoning or an herby seasoning of your choice
8 oz. block of feta cheese
kosher salt
cracked pepper
8 oz. box of pasta
Instructions
Preheat oven to 400 degrees.
Pour the cherry tomatoes into the casserole dish.
Place the feta cheese block in the center of the tomatoes.
Sprinkle tomatoes and cheese with sea salt and freshly cracked pepper.
Add the garlic.
Drizzle the olive oil around the dish.
Place in oven on 400 for 30 minutes.
Boil the pasta according to box.
Remove the dish from the oven. The tomatoes should be popped at this point.
Mix everything together and then add the pasta in and mix well.
Nutrition Information:
Yield:
8
Serving Size:
1
Amount Per Serving:
Calories:

369
Total Fat:

33g
Saturated Fat:

8g
Trans Fat:

0g
Unsaturated Fat:

24g
Cholesterol:

25mg
Sodium:

383mg
Carbohydrates:

12g
Fiber:

1g
Sugar:

2g
Protein:

6g