If your garden is overrun with zucchini right now and you are looking for recipes to use this veggie up, try this Zucchini Pie recipe. You will fool EVERYONE with this pie because it tastes just like apple pie.
When I first saw this recipe on TikTok I was VERY skeptical. Nothing tastes like apple pie. But I am here to tell you that this recipe definitely has the look and feel of a delicious apple pie.
Zucchini is one of those veggies that can literally be turned into anything. You can make noodles, french fries, and more with them!
How to Make a Mock Apple Pie (Zucchini Pie)
For this recipe, you will need about 5 cups of chopped zucchini. The first thing to do is to peel the zucchini with a vegetable peeler. Then slice it in half and get all the seeds out of it. With what's left, chop and dice into cubes. One large zucchini or 3 small or 2 medium should be enough.
Once you chop all the zucchini, place it in a skillet and all the spices in the pan also.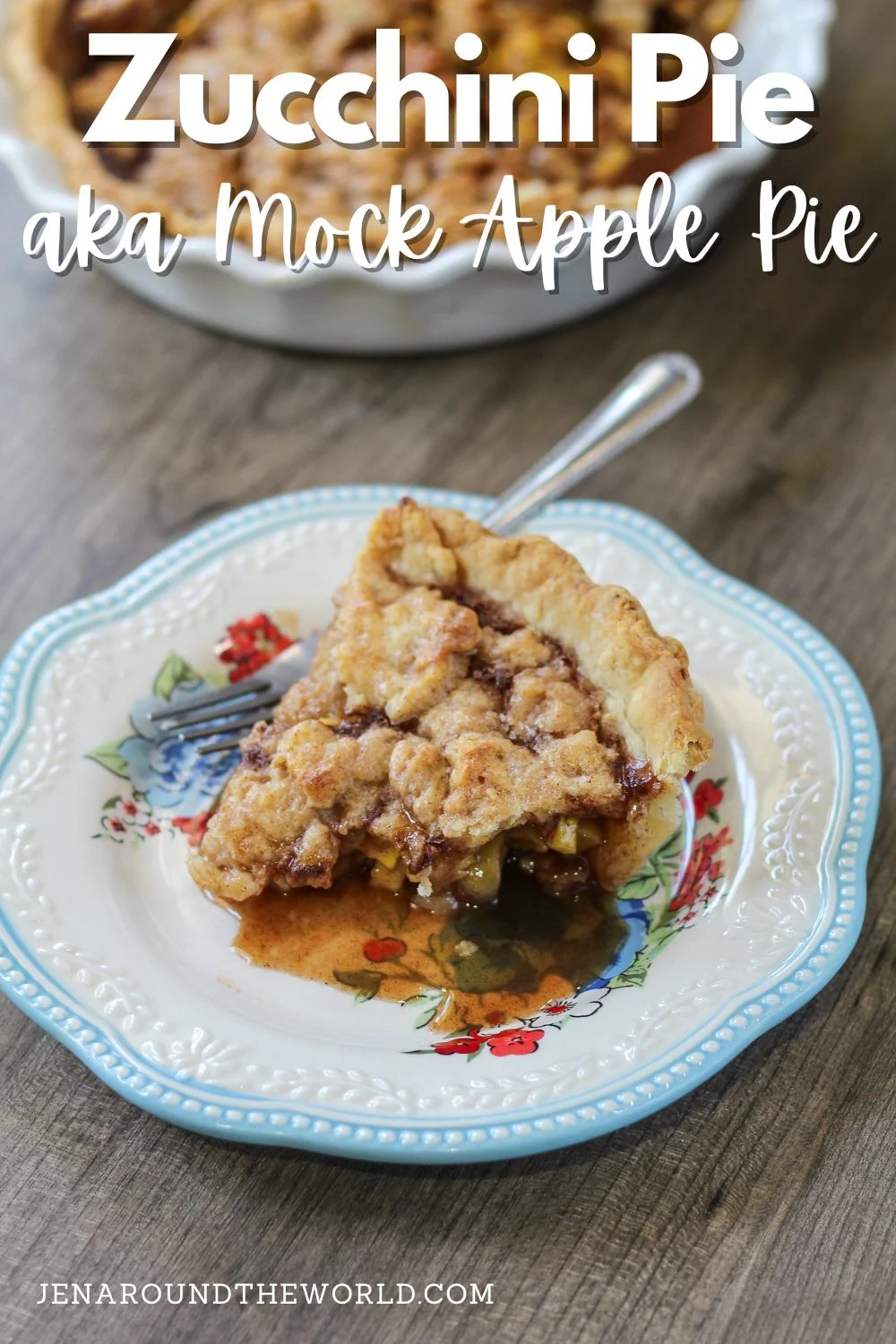 You can use my pie crust recipe for a Double Crust Pastry or you can just use a store-bought crust.
Once the spices and sugars melt, transfer the mixture over to the pie crust. Don't add all the liquid or you will wind up with a runny pie. Save the liquid. Take the extra pie dough and pull it off into chunks and stir them into the liquid mixture.
Place them on top of the pie. Bake in the oven at 425 degrees for about 30 minutes or until golden brown on top. Allow it to rest for about 30 minutes to an hour before cutting into the pie.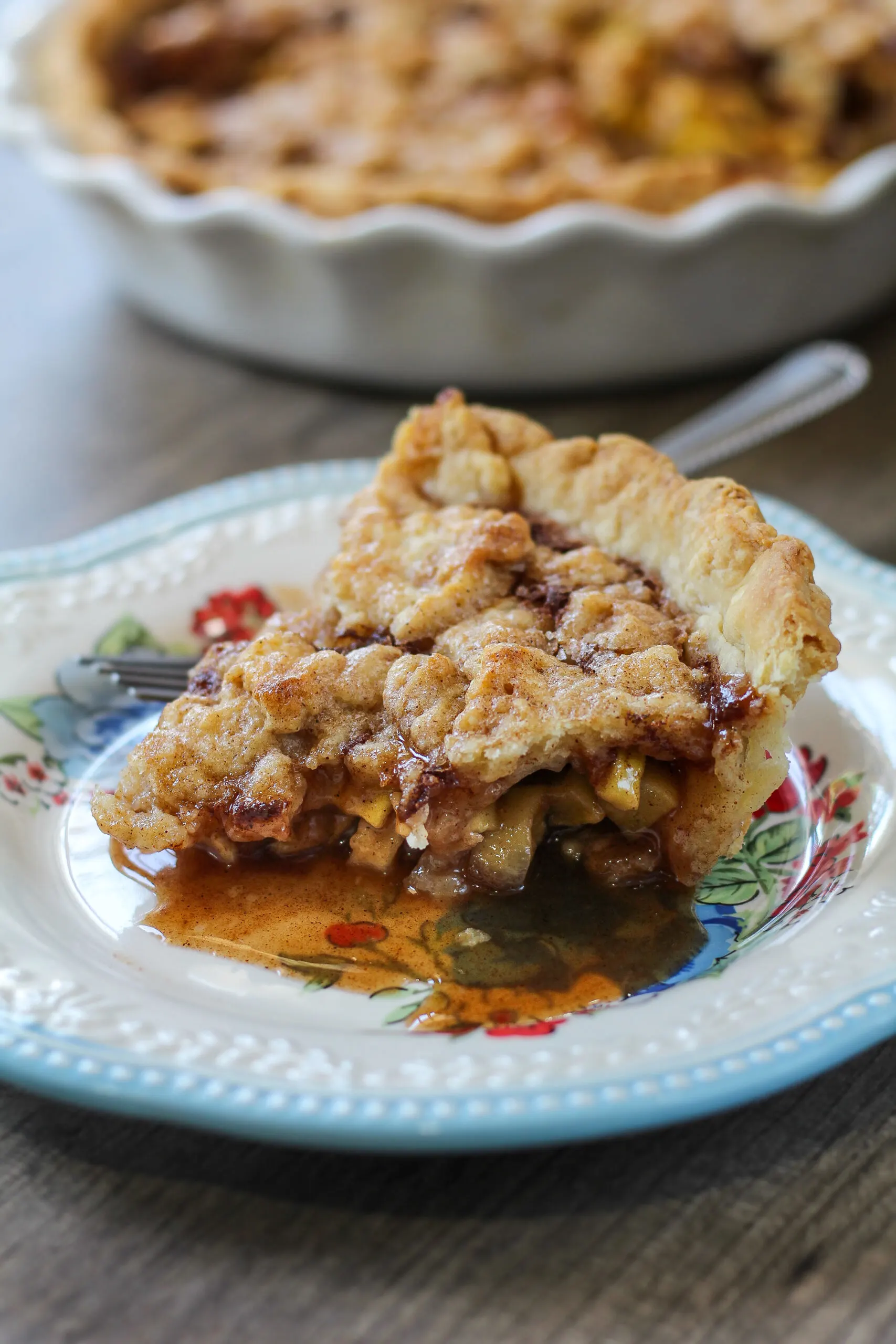 Check out these other delicious zucchini recipes
Yield: 8 servings
Zucchini Pie aka Mock Apple Pie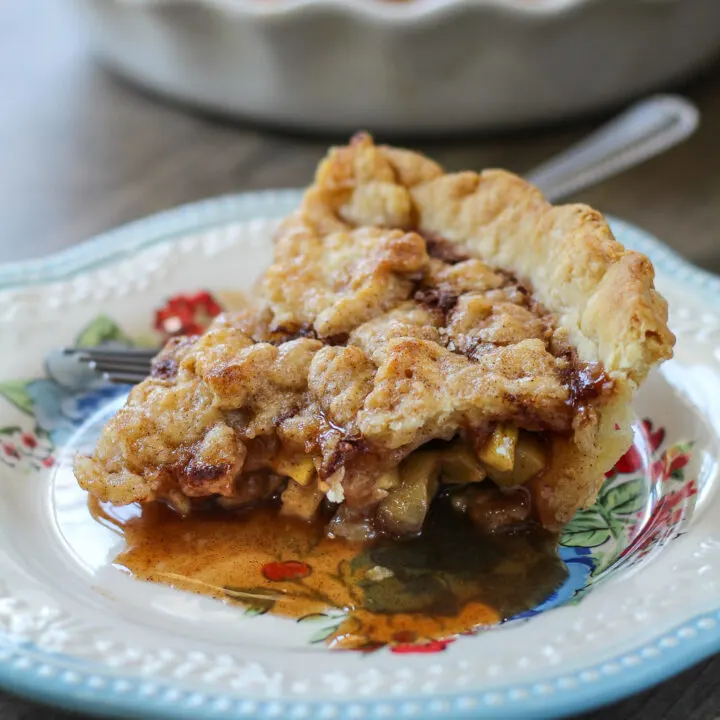 Use up all those summer zucchini by making this pie that tastes just like an apple pie!
Ingredients
5 cups of chopped zucchini
1 cup of granulated sugar
1 cup of brown sugar
1 1/2 tablespoons of cinnamon
2 tablespoons of cornstarch
1 1/2 tablespoons of cream of tartar
pinch of salt
Double crust pie pastry
Instructions
Preheat the oven to 425 degrees.
Peel the zucchini then slice in half
Remove the seeds and center from each slice of zucchini
Chop and dice the zucchini. You should have about 5 cups
Throw the zucchini in a skillet and add the sugar, brown sugar, cinnamon, cornstarch, cream of tartar, and salt into the skillet also.
Place on low heat and stir together well until all the spices have melted, dissolved, and warmed up.
Take this and fill the pie crust. Only add a little bit of the liquid. Do not add it all. It will cause the pie to become liquid.
For the top crust, mix some of the pie dough with some of the juices from the pie filling. Spread it evenly across the top of the pie.
Bake in the oven at 425 degrees until browned on top for about 30 minutes.