If you have ever been to the Cheesecake Factory to eat and have scarfed down basket after basket of their delicious honey wheat bread, then you will be excited to hear about my newest recipe — Copycat Cheesecake Factory Honey Wheat Bread.
This is my ALL time favorite bread on the planet and being able to make it from the comfort of my own home is perfect.
It uses just a few simple ingredients and before you know it — you will have a huge batch of this bread.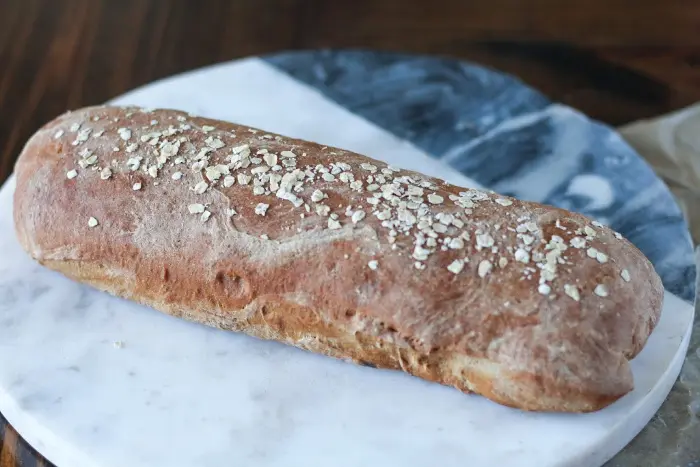 This post was originally published on May 12, 2016, and had been recently updated with new photos and recipe suggestions.
The best part? It freezes well so if you make a double batch, you can have fresh bread for weeks.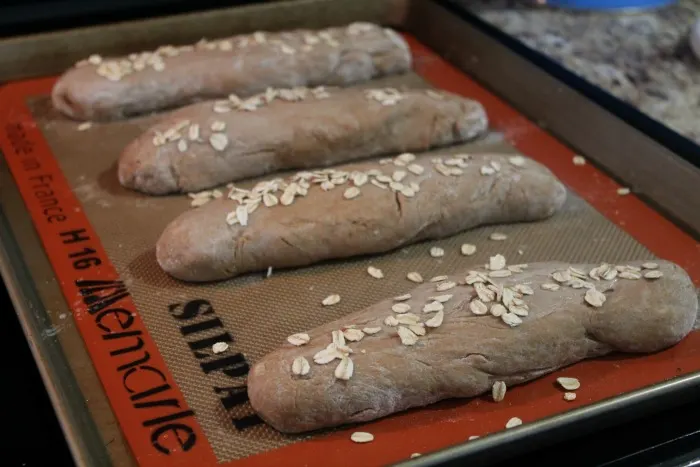 It is super easy to throw together and bake during the day so that when you serve dinner that night, you will have a very aromatic and scrumptious bread to have with dinner.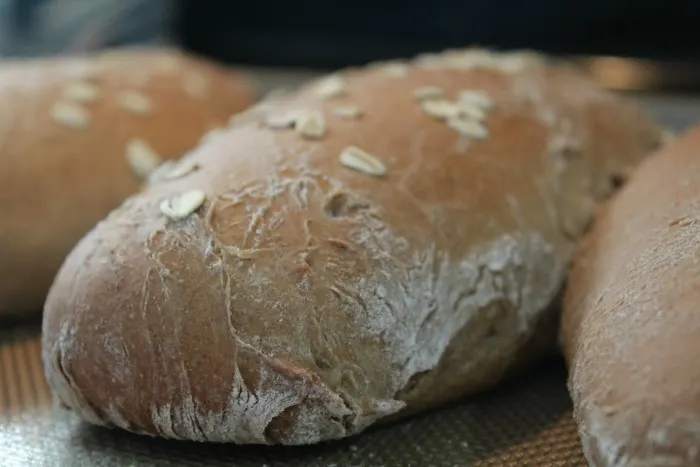 Beware though, because this bread is SUPER addicting. You will not be able to eat just one piece. You will want to eat the entire thing.
The entire thing — seriously.
Copycat Cheesecake Honey Wheat Bread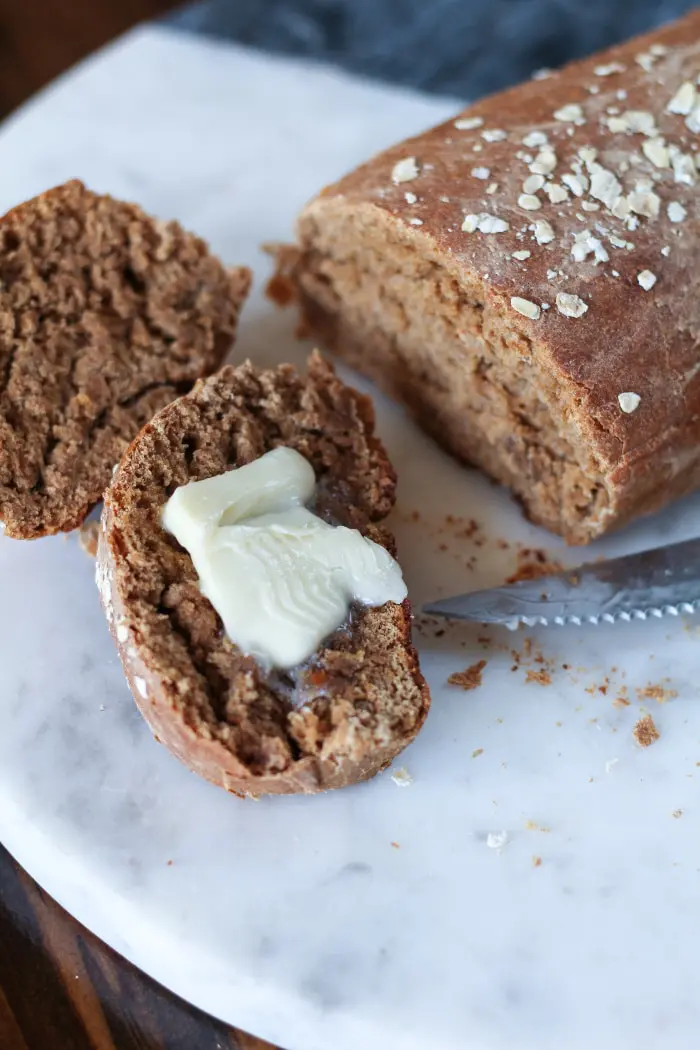 Your house will fill with the smell of molasses and fresh-baked bread. You will definitely thank me for making this recipe for you. If you really want to kick it up for dinner, make sure to make my Mongolian Ground Beef Noodles, or if you're feeling spunky, try making my Sushi with Eel Sauce.
Once it comes out of the oven though, slice you a piece off and top with a pat of real butter. Oh my goodness! Your mouth will water from the first bite!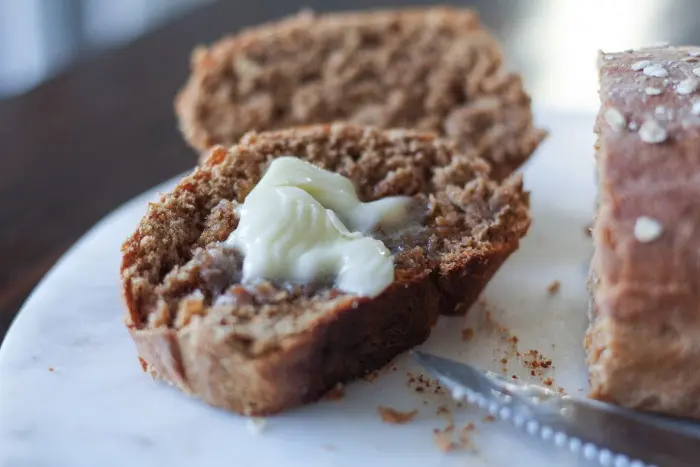 For me, baking bread is so therapeutic. I love baking and being in the kitchen. It brings a sense of peace and calms to my soul and the best part? I get to make recipes like this, and homemade bread is my favorite.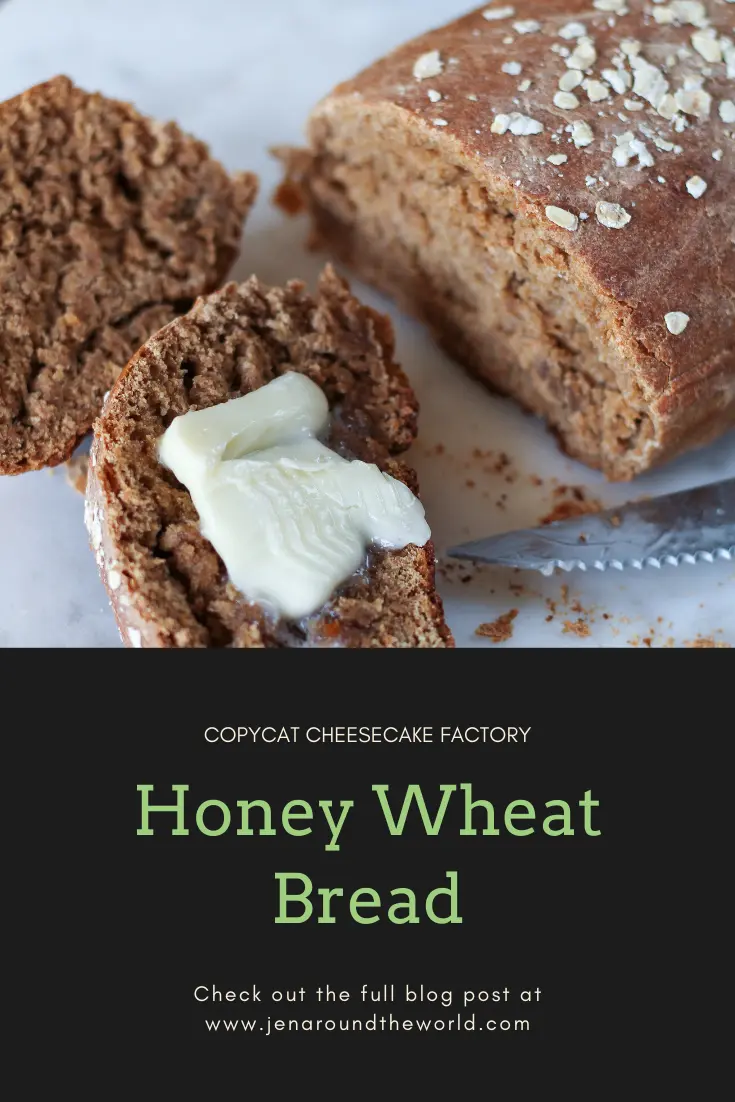 Absolutely nothing beats the smell and taste of a warm freshly baked bread right off the oven that is covered in homemade butter. It's heavenly and amazing!
Check out these Other Cheesecake Factory Recipes
Yield: 3 loaves
Copycat Cheesecake Factory Honey Wheat Bread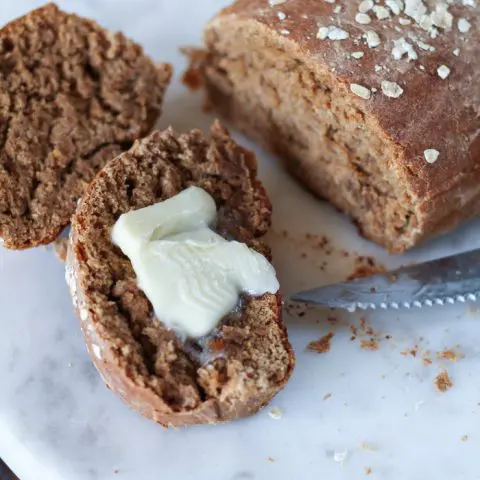 If you love that delicious brown bread that they serve at Cheesecake Factory, you will love this copycat version. Nothing beats a slice of warm bread with homemade butter.
Total Time
2 hours
40 minutes
Ingredients
2 cups all-purpose flour, plus extra for kneading
1 1/2 cups whole wheat flour
2 teaspoons cocoa powder
1 tablespoon granulated sugar
1 1/2 teaspoons salt
2 1/4 teaspoons instant yeast
1 1/4 cups warm water
2 tablespoons butter, melted
1/4 cup molasses
1/4 cup honey
rolled oats for topping
Instructions
In your KitchenAid stand mixer, combine all the flours, cocoa powder, sugar, salt, and yeast. Set aside.
Now, mix together the warm water, butter, molasses, and honey. You can do this in a medium-sized bowl.
In the middle of your dry ingredients, make a hole so that you can pour the water mixture in. You can do this in the stand mixer bowl with your KitchenAid mixer. Mix until the dough comes together.
Take the dough out of the bowl and begin to knead by hand. Do this for 5-8 minutes. If you want though, you can do it in the mixer but I like being able to knead the bread some. You may need to add some flour to your surface for kneading if the dough is too sticky.
Take another bowl and oil it with 1 tablespoon of oil. Place the ball of dough inside and roll it around in the oil coating all sides, then cover with plastic wrap and set aside to rise for 2 hours.
Divide the dough into 3 pieces. Roll each piece out into about a 9-inch log. Take a baking sheet and line with parchment paper and place the loaves on the baking sheet.
Sprinkle a bit of rolled oats on top of each loaf. At this point, you can take a sharp knife and score the top of each loaf. Do not do it deep. Just a slight score is all that is needed.
Cover with more plastic wrap and set the loaves aside to rise for 30 minutes.
Preheat your oven to 350 degrees.
Bake the loaves for 30 minutes. When done, cool on a wire rack.
Nutrition Information:
Yield:
12
Serving Size:
1
Amount Per Serving:
Calories:

206
Total Fat:

3g
Saturated Fat:

1g
Trans Fat:

0g
Unsaturated Fat:

1g
Cholesterol:

5mg
Sodium:

285mg
Carbohydrates:

42g
Fiber:

3g
Sugar:

12g
Protein:

5g