If you are in the search for easy appetizers to make for your next get together, no worries. Here is a great list of some of the best appetizers I have found on the Internet.
Some are healthy and some are very indulgent, and then there are those that fall at the in-between level.
We do a lot of entertaining so I am always looking for easy appetizers to share with friends and family. Some of my favorites are —
Easy Appetizers
Throwing a dinner party for friends and family is not hard at all! Hopefully, these delicious, easy appetizers will help you feel more confident the next time you have friends and family over for an event.
How to Find Easy Appetizers for a Party
If you are always picking out complicated recipes for dinner parties or get-togethers and you get super frustrated at yourself, I am here to help you understand how to find easy appetizers.
For starters, look at the list of ingredients. Is it a long list of more than 7 ingredients? Most of the time that means it is going to be a detailed and long recipe. Try to choose recipes that have 5 ingredients or less.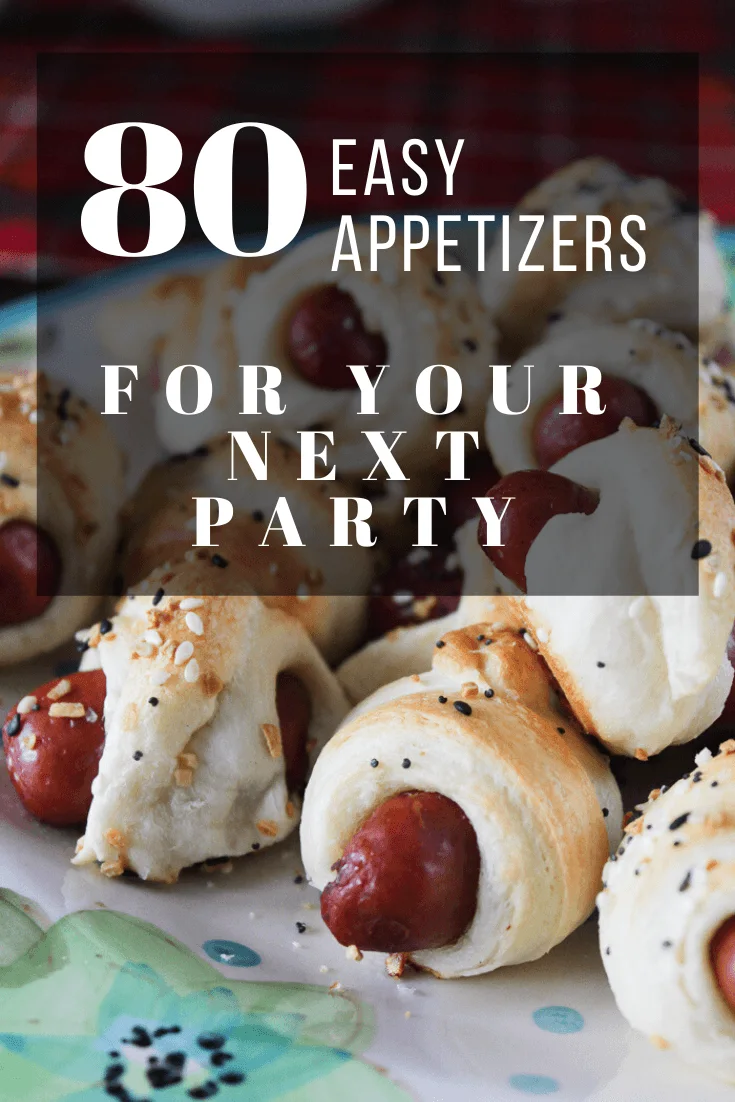 Another thing — look at how it is cooked. Anything made in a slow cooker, Instant Pot, or something like this, you can pretty much guess it is going to be an easy recipe.
One-pot recipes for a get together are always a hit. My one pan cheeseburger pasta is perfect and only takes 15 minutes to make.
That's another thing — look at the time. If the preparation time takes more than 10 minutes and the cooking time takes more than 30 minutes, then it's a recipe you will want to skip because it won't be an easy recipe to make.
So now that you know how to choose the perfect easy appetizer, check out this of some of my blogger friends who have amazing appetizers!
Easy Appetizers for Your Next Get-Together
This list of easy savory appetizers will be the hit at your next party.