These 20 sushi recipes you can make at home are a great place to start when you want a fun and creative take on these amazing rolls.
I don't know about you but I LOVE sushi. Some of my favorite rolls are Spicy California, Crab, and of course, my delicious Tempura Fried Sushi roll served with my amazing eel sauce recipe.
Since sushi is such a favorite of mine, I decided to do a roundup post of some other bloggers' yummy sushi rolls. These pair perfectly with my homemade sushi rice and my very popular eel sauce!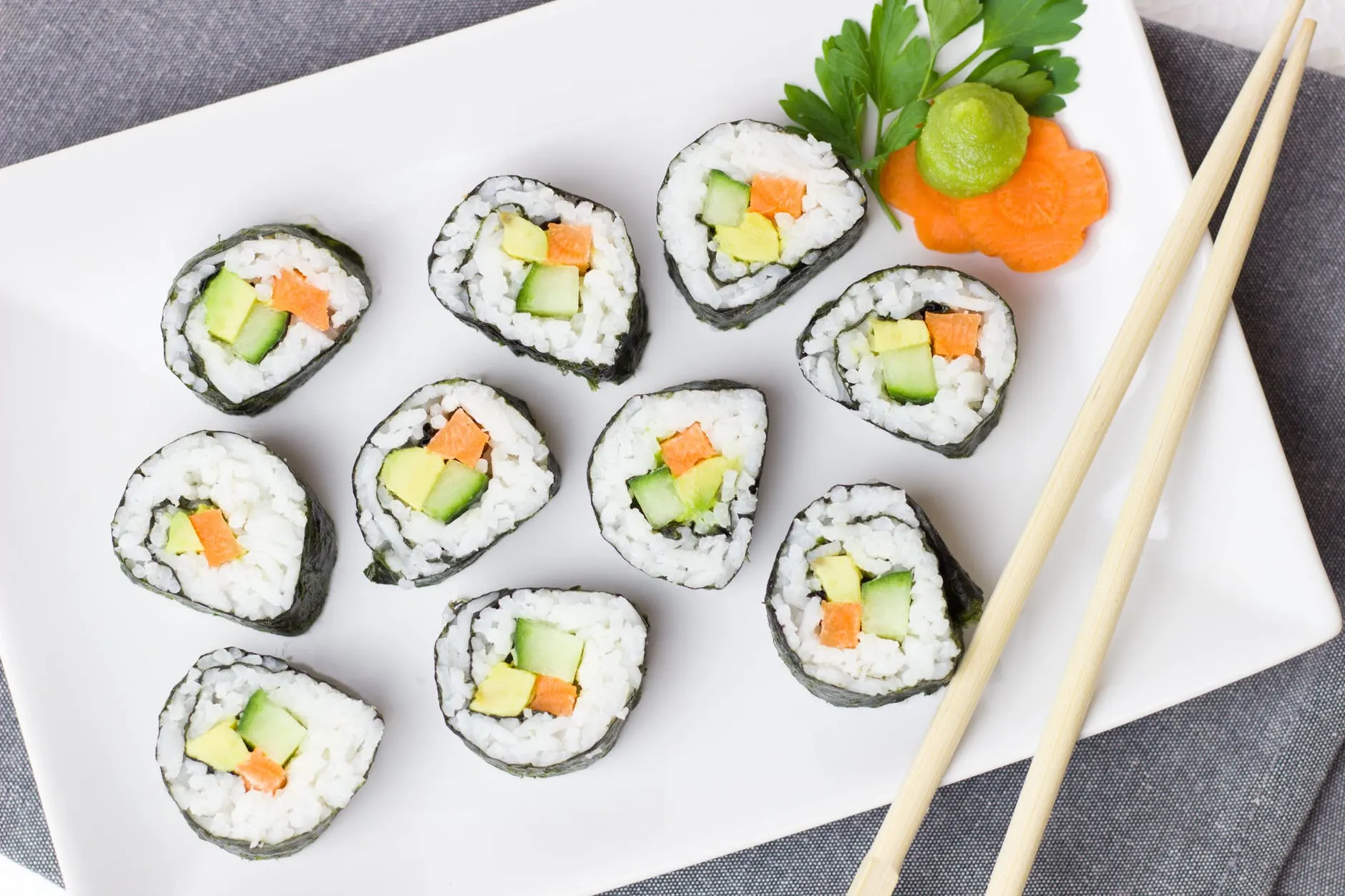 Of course, you can visit this page that has everything you need to know about making sushi at home. It has recipes listed, equipment, and more.
Every post on my site that has sushi recipes can be found here.
20 Sushi Recipes You Can Make to go with My Eel Sauce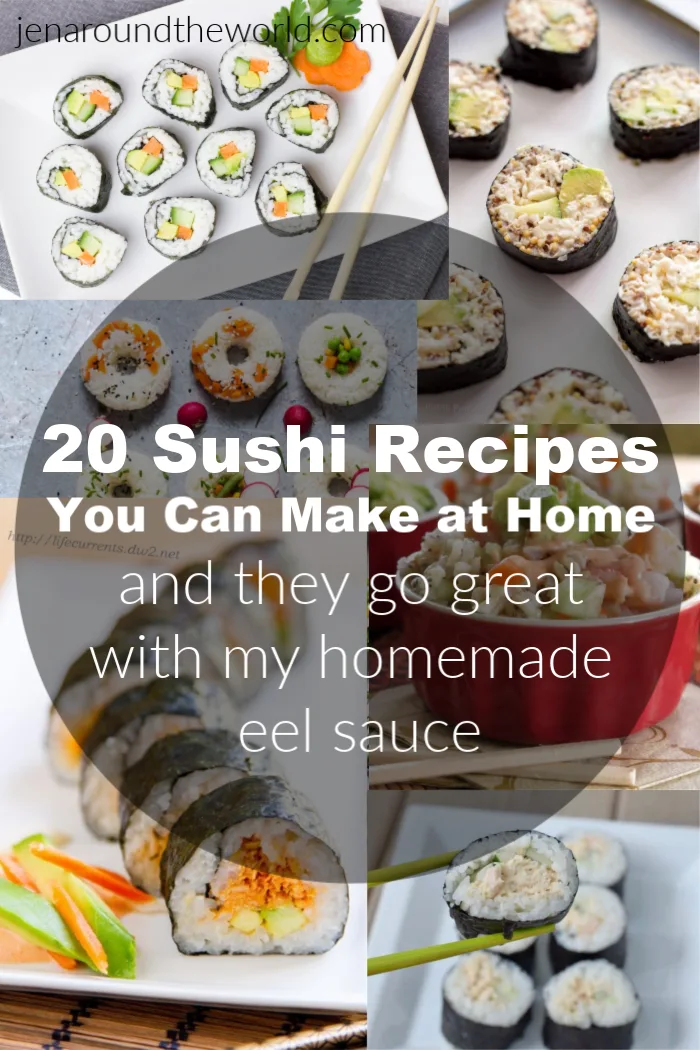 Crab and Quinoa California Rolls
Crab and Quinoa California Rolls is an easy homemade sushi recipe. Cooked quinoa, crab meat, mayo sauce, avocado and cumber rolled in seaweed.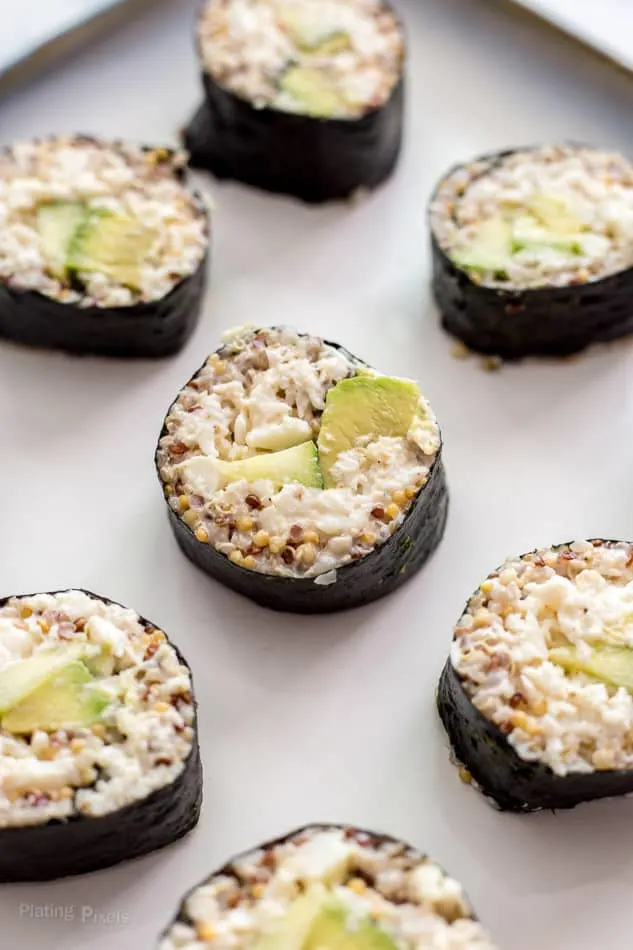 Recipe courtesy of Plating Pixels.
Sesame Seared Ahi Tuna Bites
Sesame Seared Ahi Tuna Bites are a fresh and healthy appetizer. Marinated in soy sauce, sesame oil and ginger, coated in sesame seeds and seared. With a tender rare center, these will be a hit at your next gathering.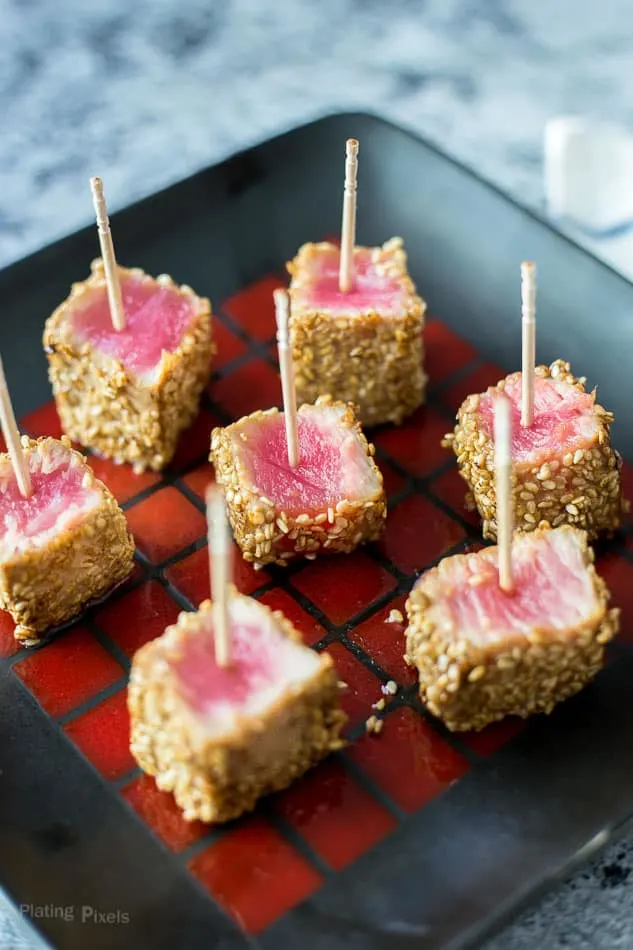 Recipe courtesy of Plating Pixels.
Fried Tempura Sushi Rolls
I love the tempura rolls they serve at our favorite Thai restaurant, so that is what we made. That crunchy outer texture adds the most amazing flavor.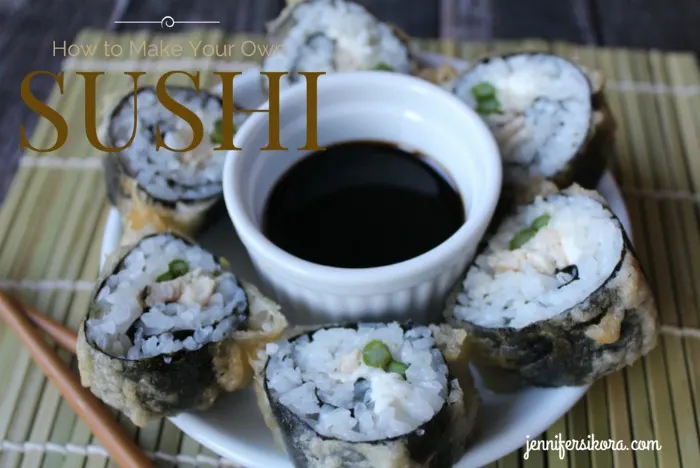 Click here to get the Fried Tempura Sushi Roll
Island Trollers Spicy Tuna Roll
This spicy tuna roll can be made with the nori on the inside or the outside. Nori is an essential ingredient for making sushi at home.
Either way — it is fantastic. You can bump the flavors up with the addition of wasabi, soy sauce and more.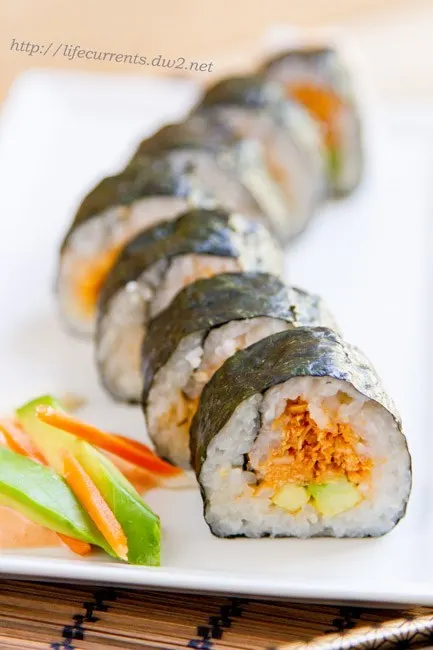 Recipe courtesy of Life Currents
Crunchy Air Fryer Sushi Rolls
These rolls are stuffed with toasted sesame kale salad and creamy avocado then rolled in sriracha mayo and panko breadcrumbs and air fried. You could really make a whole meal of these babies.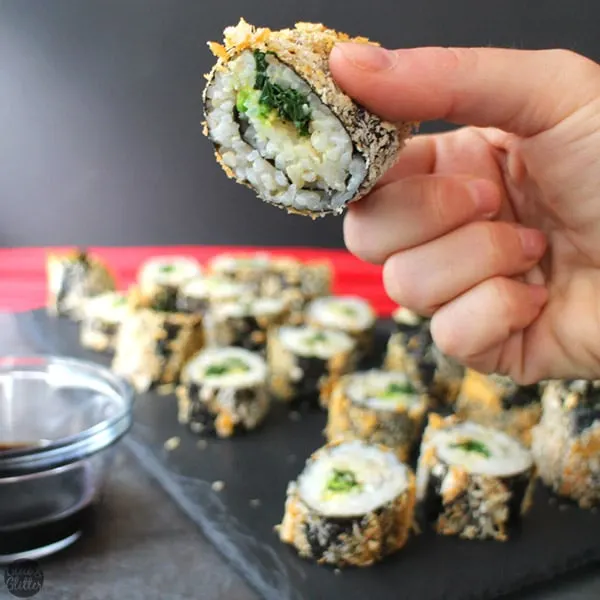 This sushi roll could even be a great choice if you are pregnant and are craving sushi. For more sushi rolls you can eat while pregnant, visit this post.
Recipe courtesy of glue and glitter
Spicy Tuna Sushi Bowl
This Spicy Tuna Sushi Bowl recipe is perfect. I first heard about this recipe when I visited one of these San Diego Sushi restaurants.
When I saw this on a blogger's recipe list, I knew it needed to be shared in this post.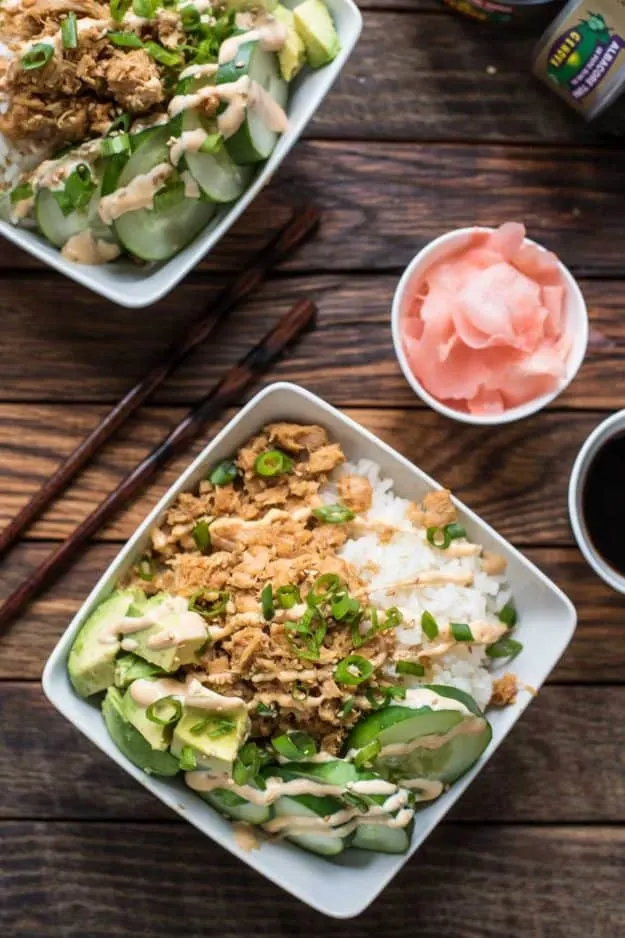 Recipe courtesy of Neighborfood Blog
More Delicious Sushi Rolls
Black Rice Sushi Rolls
Black rice sushi rolls? Yes, and they are so good! I know that white sushi rice is the traditional version but I have been seeing sushi rolls made with brown rice so why not black rice? And the best part is that these sushi rolls would go perfectly with my eel sauce recipe.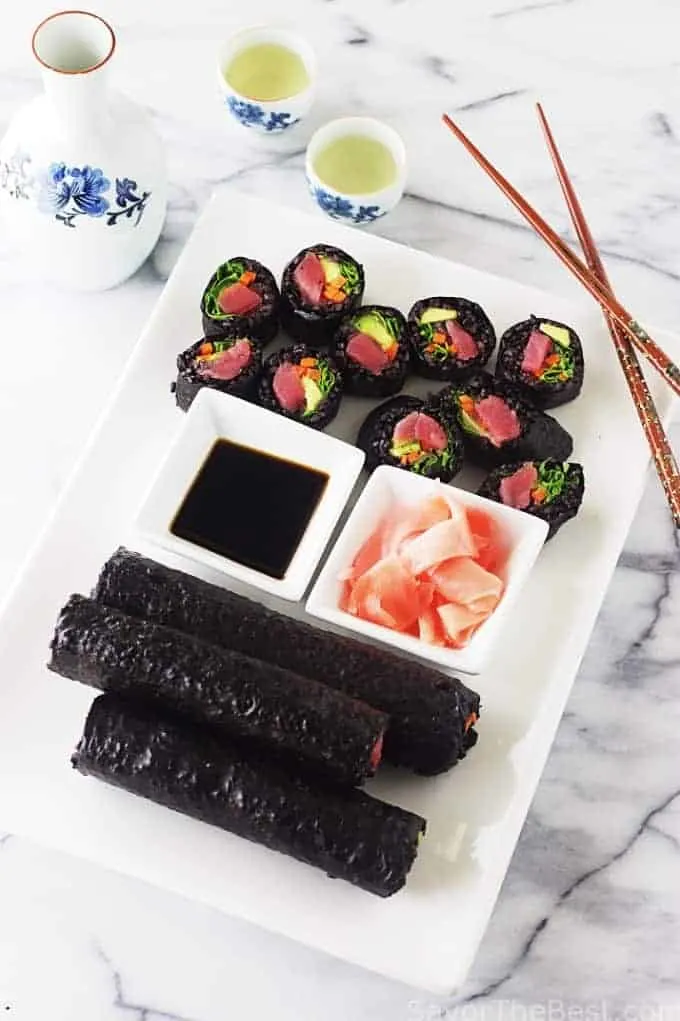 Recipe Courtesy of Savor the Best
Vegan Sushi Burrito
A fully loaded Vegan Sushi Burrito stuffed with air fryer tofu, mango, avocado, and more!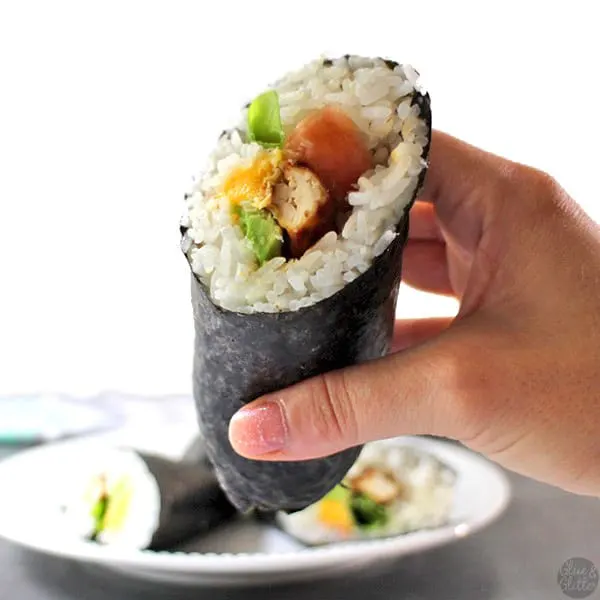 It is filled with all that perfect sticky sushi rice you can make with this easy recipe. You can choose to make your rice on the stove or in a sushi rice cooker.
Recipe courtesy of glue and glitter
Vegetable Sushi Donuts
You will LOVE this simple Vegetable Sushi Donuts Recipe made with only 5 ingredients!!! These are such good fun for kids big and small to whip up. Suitable for vegan and gluten-free diets. The post includes Weight Watchers' points.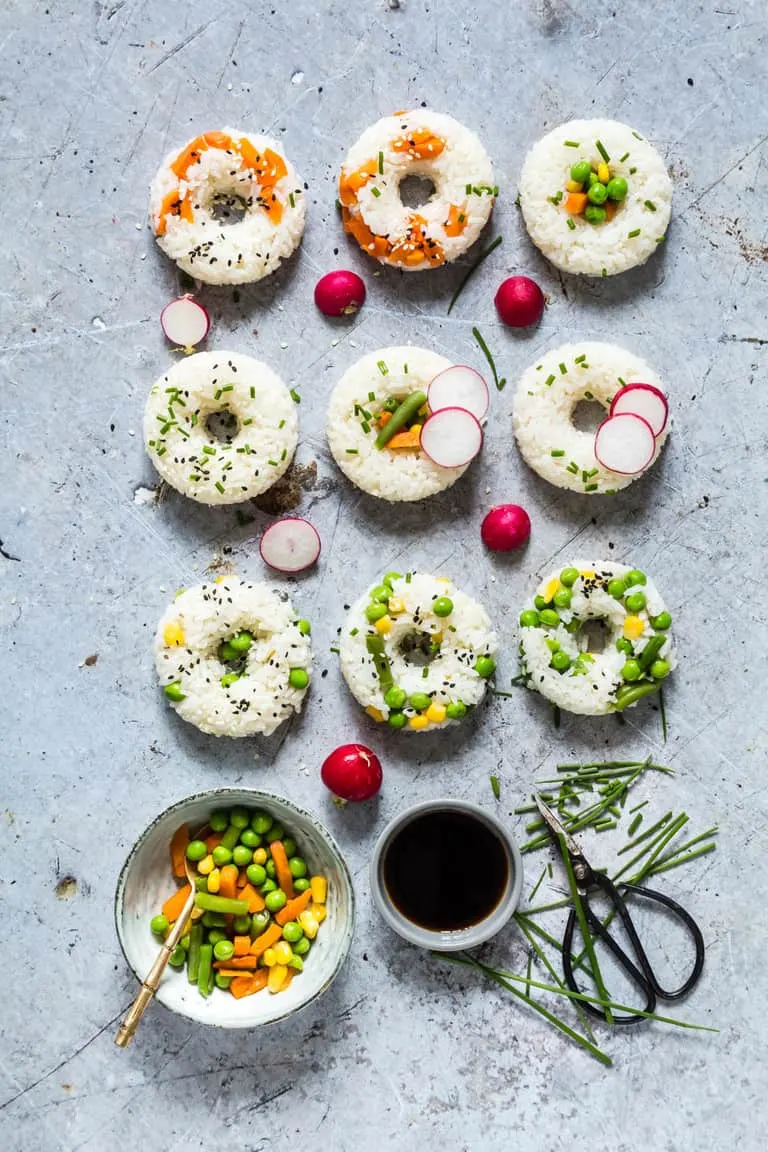 Recipe courtesy of Recipes from a Pantry
Smoked Salmon Philadelphia Rolls
These smoked salmon Philadelphia rolls taste like the Philly rolls you can get at your local restaurants. Learn how to make this popular twist on sushi rolls and serve them for an appetizer at your next party.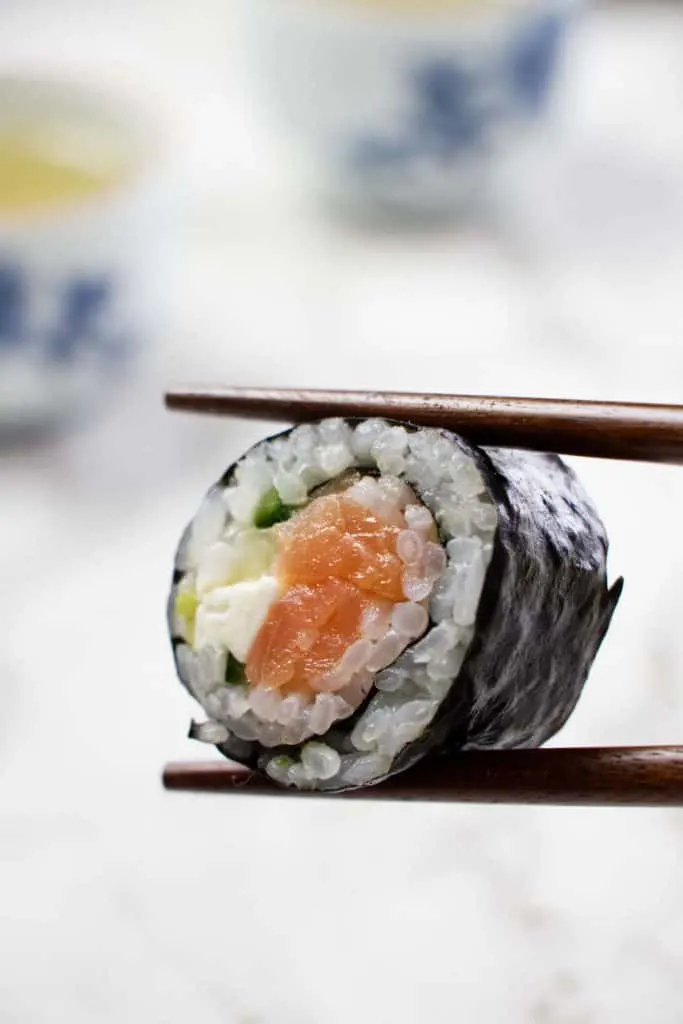 Recipe courtesy of Savor the Best
Tempeh Vegan Sushi
This sushi has the mushroomy flavor of tempeh and it is 100% vegan.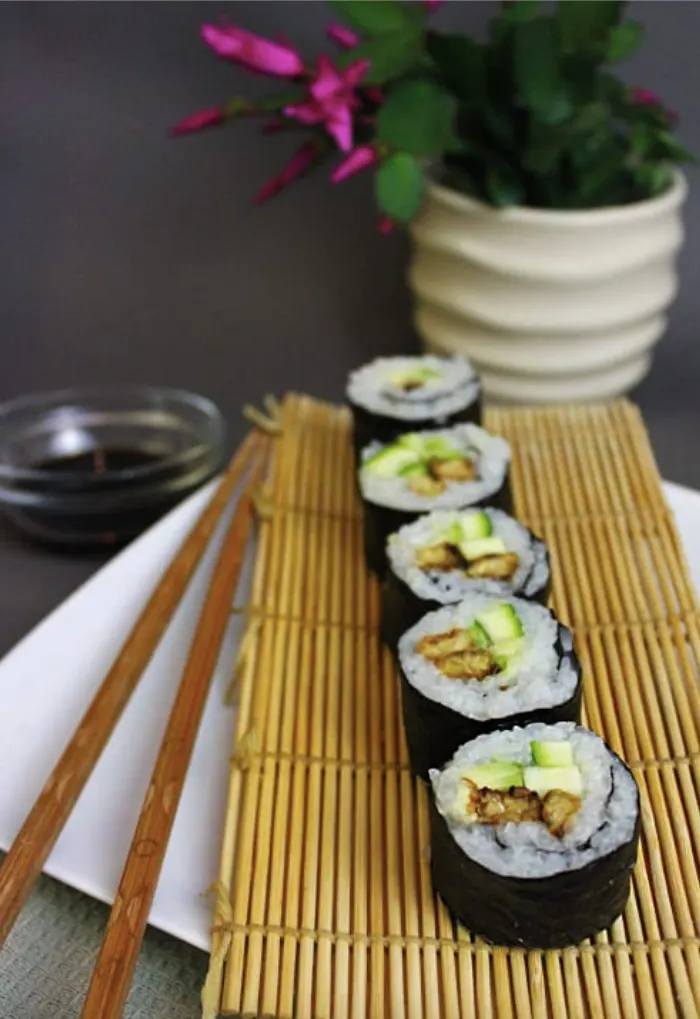 Recipe courtesy of Veganlovlie
Shrimp Sushi Roll Salad
Get your sushi "fix" with this easy shrimp sushi roll salad and a creamy sriracha dressing. Simple, satisfying…and full of spice!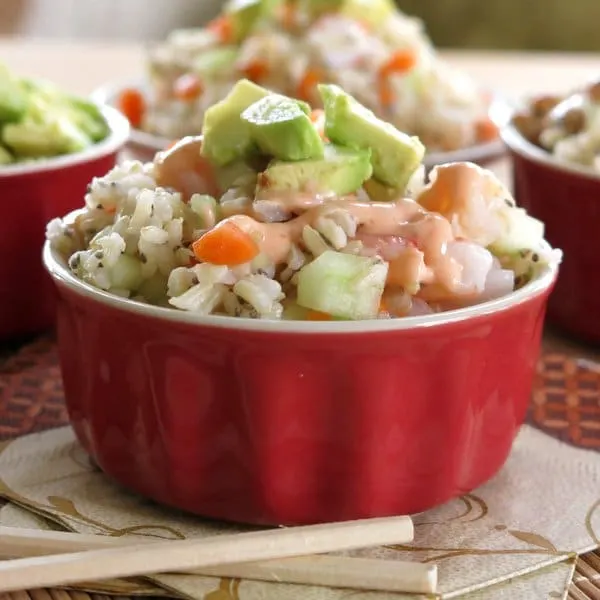 Quinoa Sushi Mini Rolls
Quinoa sushi rolls are a healthier alternative to the traditional rice-based sushi rolls.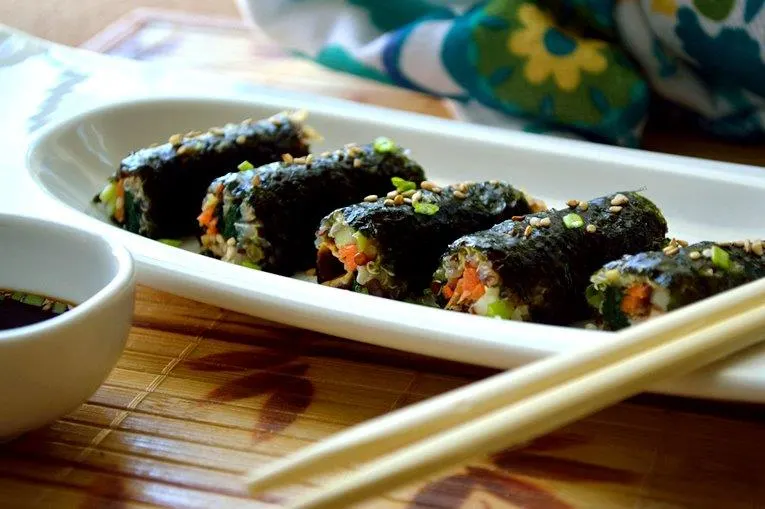 Recipe courtesy of My Dainty Soul Curry
Homemade Spicy Tuna Rolls
Ever made homemade spicy tuna rolls? Once you see how easy this is, you'll be whipping them up regularly!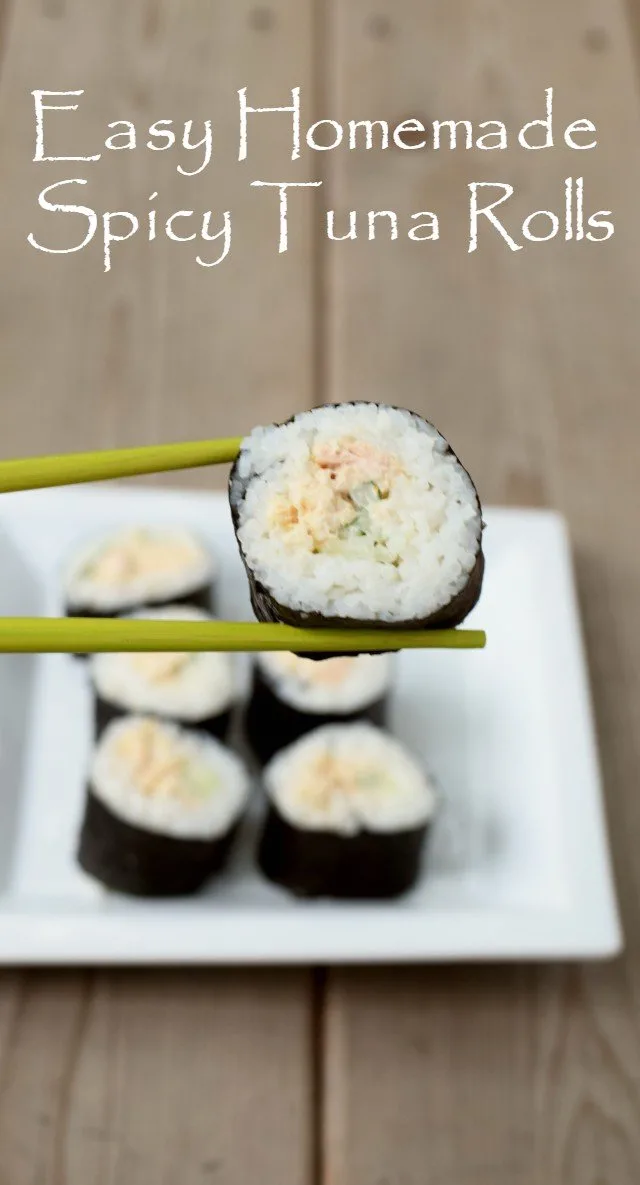 Recipe courtesy of Honest & Truly
Quick and Easy Budget-Friendly Sushi
What's the first thing you think of when you hear the word sushi? Delicious? Special occasion? Expensive? Chances are, "cheap" isn't one of them. But what if I told you that you can make your own homemade sushi rolls at home – for right around $1.40 per person?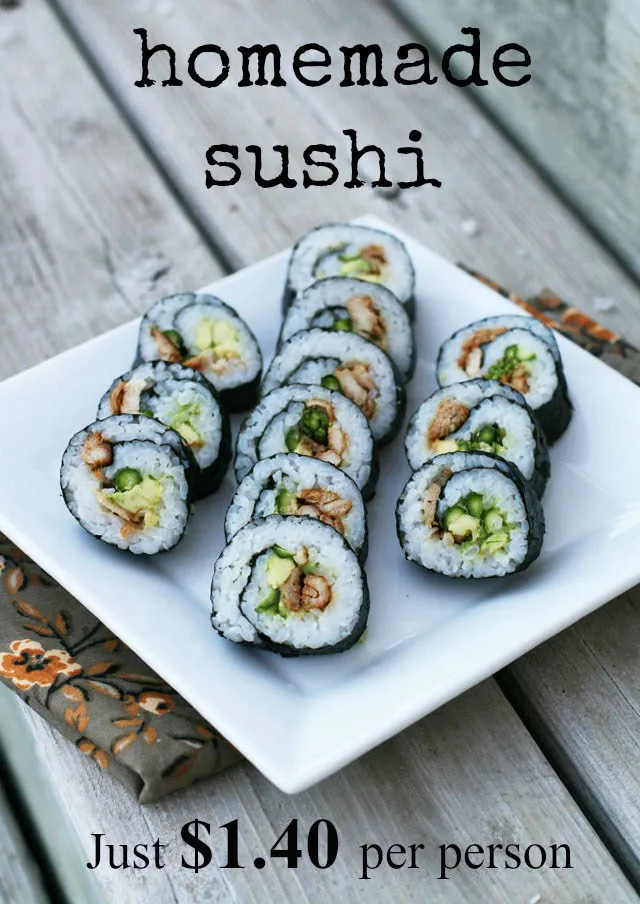 Recipe courtesy of Cheap Recipe Blog
No matter what kind of sushi you make, my recipe for eel sauce goes perfectly with any of these rolls for the perfect dipping sauce.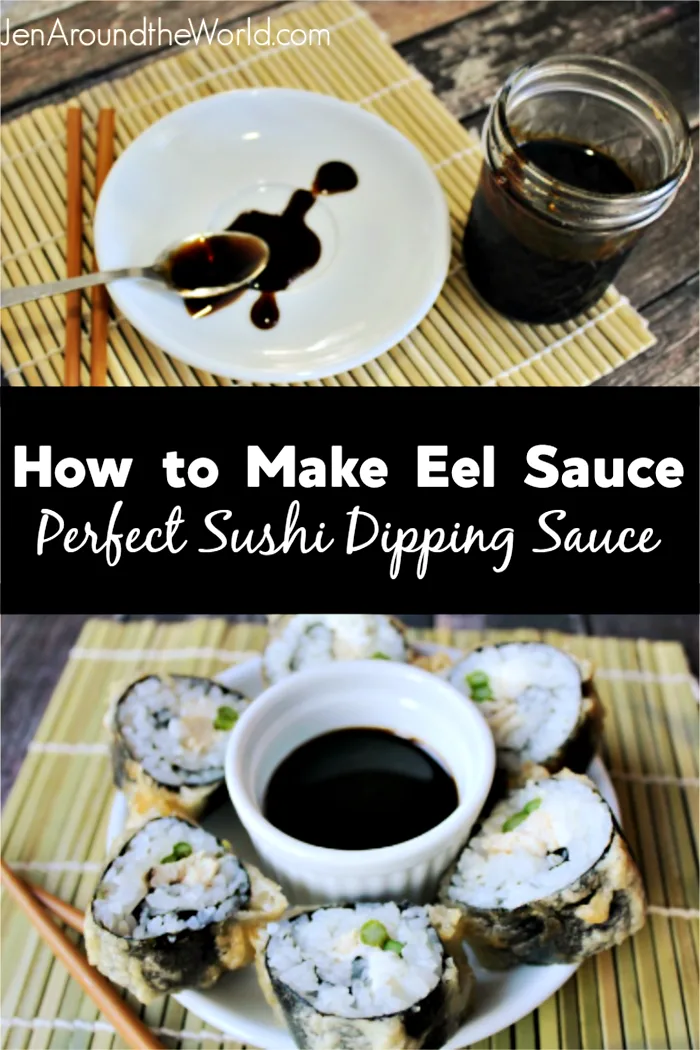 Click here to grab my eel sauce recipe
How to Make Your Own Sushi Rice
If you are wanting to make sushi at home, you need to have sushi rice on hand. Here is how I make my easy sushi rice.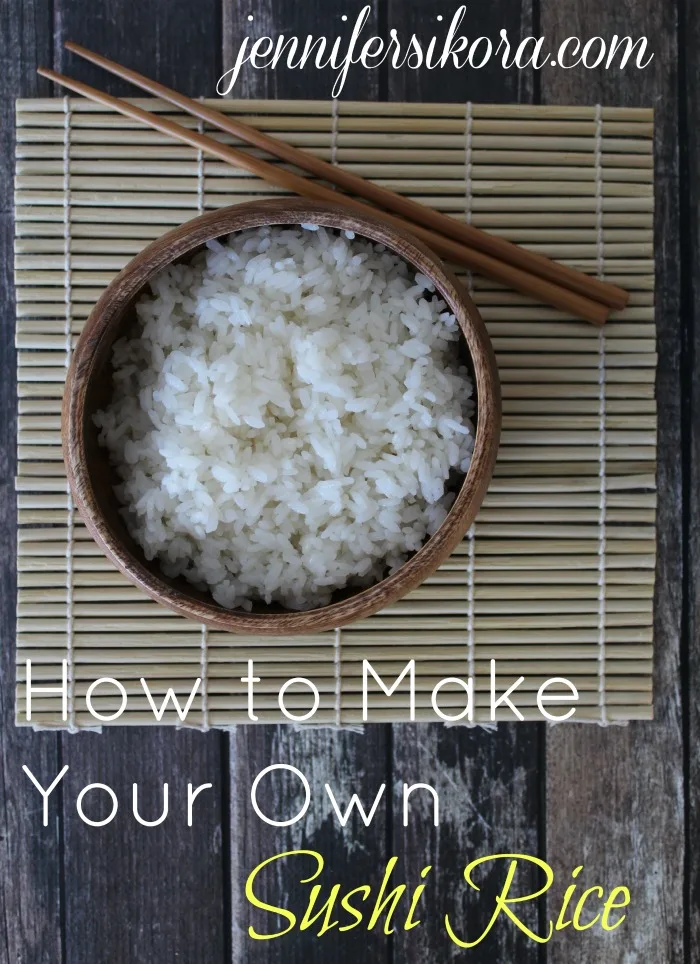 Click here to get the recipe for sushi rice.
Fresh Sushi Spring Rolls
Amazing Vegan Fresh Sushi Spring Rolls with a delicious Green Avocado Dipping Sauce. Light, Vibrant and Ready in just 30 minutes.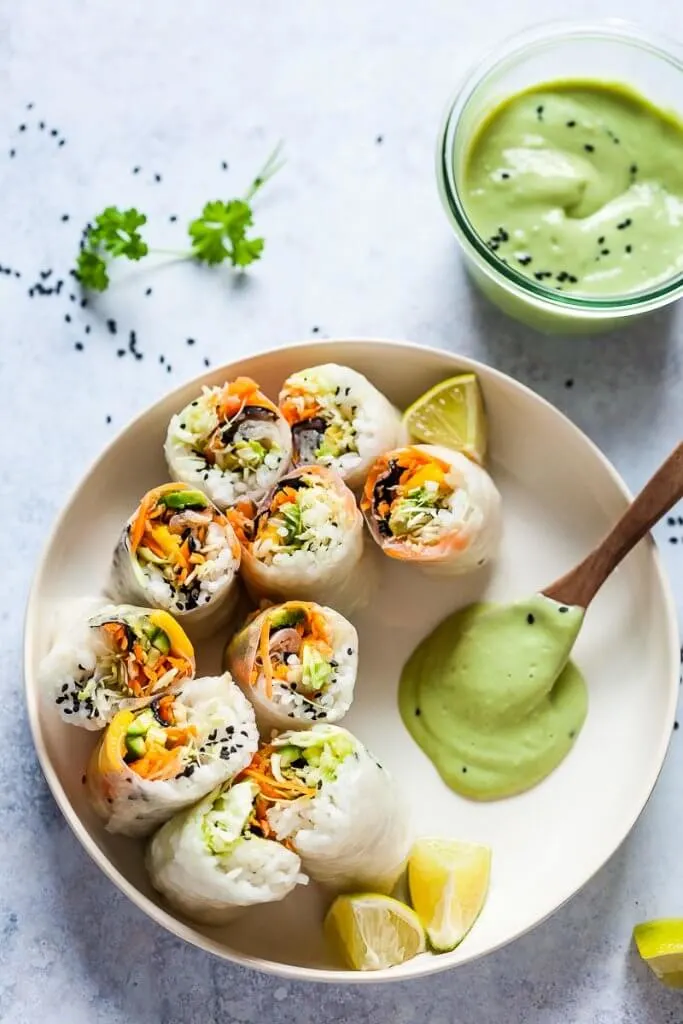 Recipe courtesy of Vibrant Plate
Vegan Sushi Platter
The idea of an 'easy' sushi platter might be a bit hard to believe, and I'm not promising this is super-speedy, (you're probably looking at about 40 minutes prep time, and then 30 minutes assembly of the sushi – you could prep the night before if you don't have time to do it all in one go).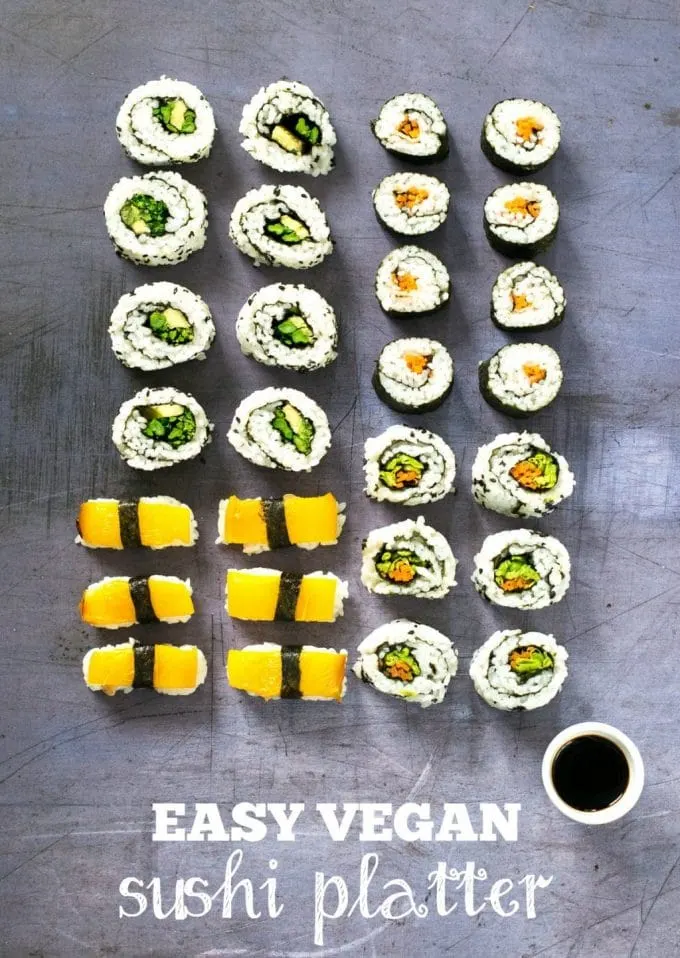 Recipe courtesy of The Veg Space
Collard Green Sushi Roll with Spicy Tuna
These Collard Green Sushi Rolls with Spicy Tuna are so scrumptious! Plus they are kid friendly!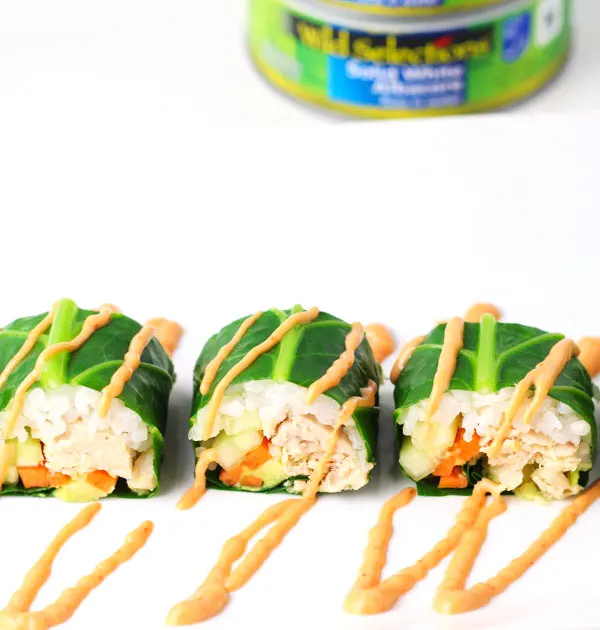 Recipe courtesy of Tasteful Venture
If you are looking for the perfect sushi recipe, hopefully, this list will give you a start to finding one you really and truly love!