Cranberry Mayonnaise is so simple to make and will light up those Thanksgiving leftovers. Here's how to take your regular mayo up a notch.
This time of year, my refrigerator is FULL of Thanksgiving leftovers. In fact, the leftovers started a few days ago. We brought home smoked turkey and cranberry sauce left over from our church Thanksgiving dinner.
Nothing tastes better than re-creating those leftovers into new recipes like this one for Cranberry Mayonnaise to slather on all those delicious turkey sandwiches you will be making! It's a great way to use up that leftover cranberry sauce.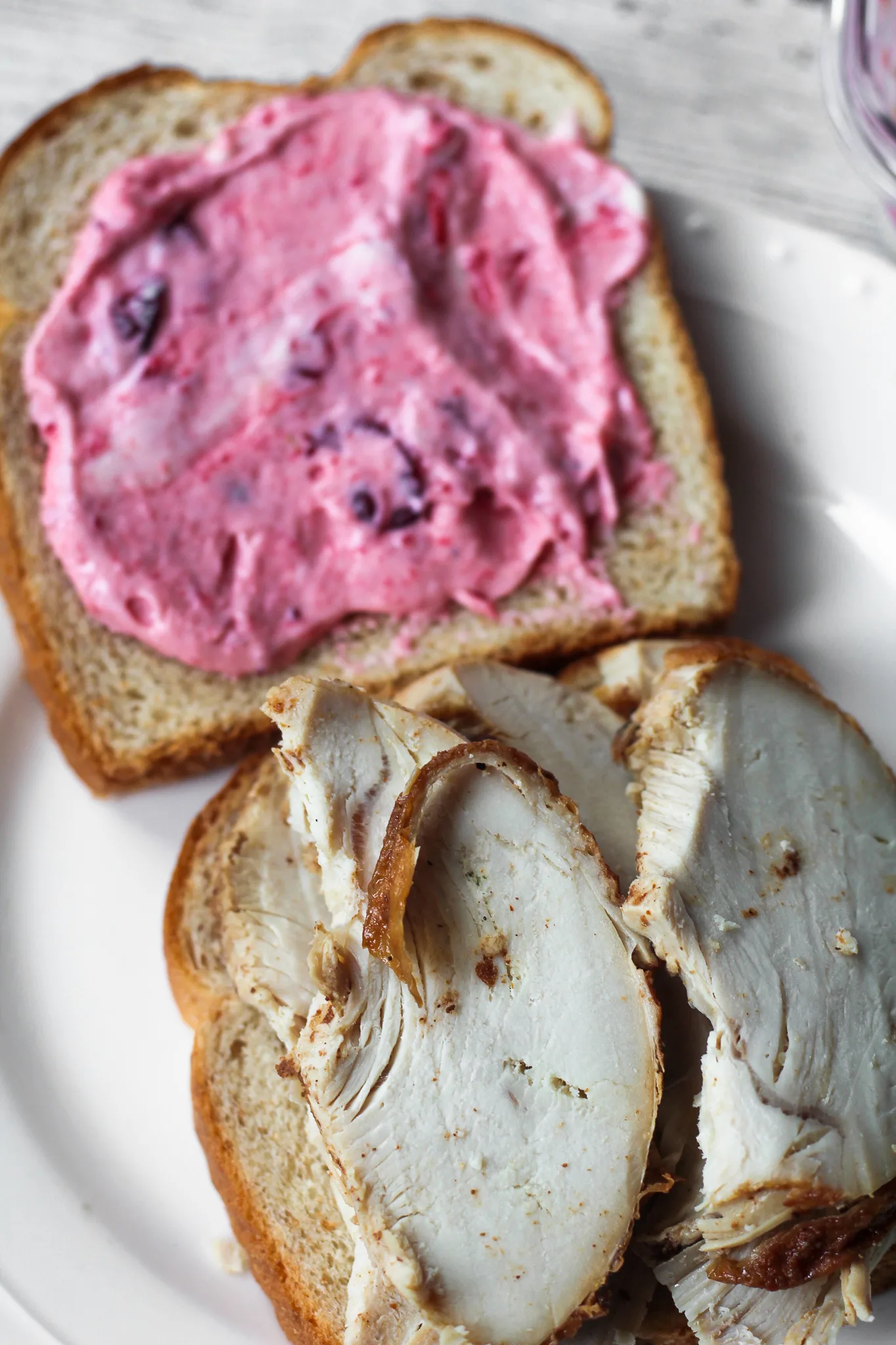 This flavorful spread is literally the BEST stuff on the planet. It will make all the leftover turkey sandwiches you eat from now on taste over-the-top amazing!
The star of this dish is my homemade cranberry sauce paired with your favorite mayo. There is only one kind of mayo for me and that is Duke's. It's the best and cannot be beat. Of course, if you are up for it, you can totally make your own mayonnaise as well.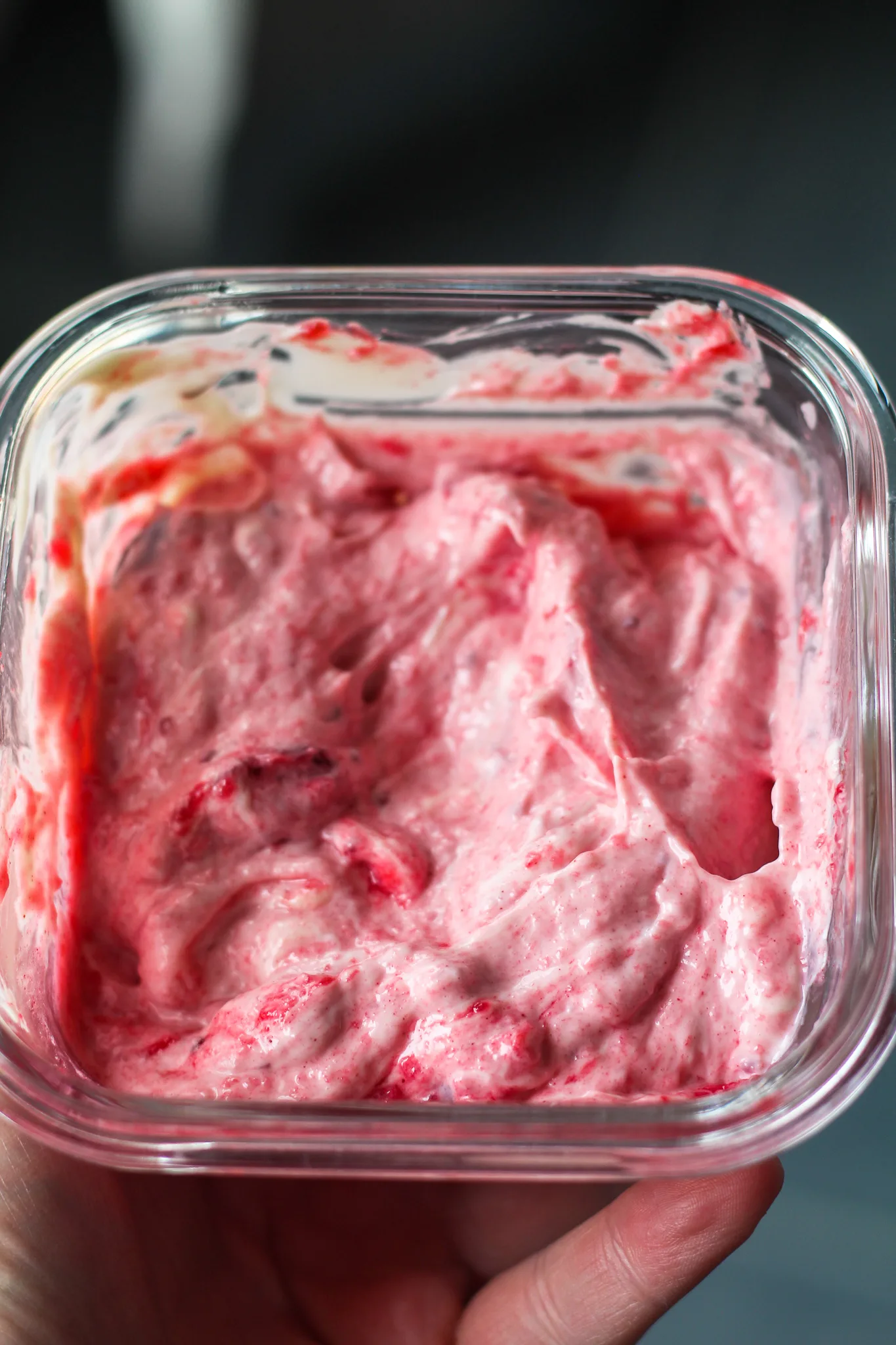 Thanksgiving Roast Turkey is delicious but it can quickly dry out in the days following. You can make a Moist Maker Thanksgiving Leftovers sandwich which is amazing, or you can make this easy Cranberry Mayo to put on your sandwiches.
How to Make This Cranberry Mayo Spread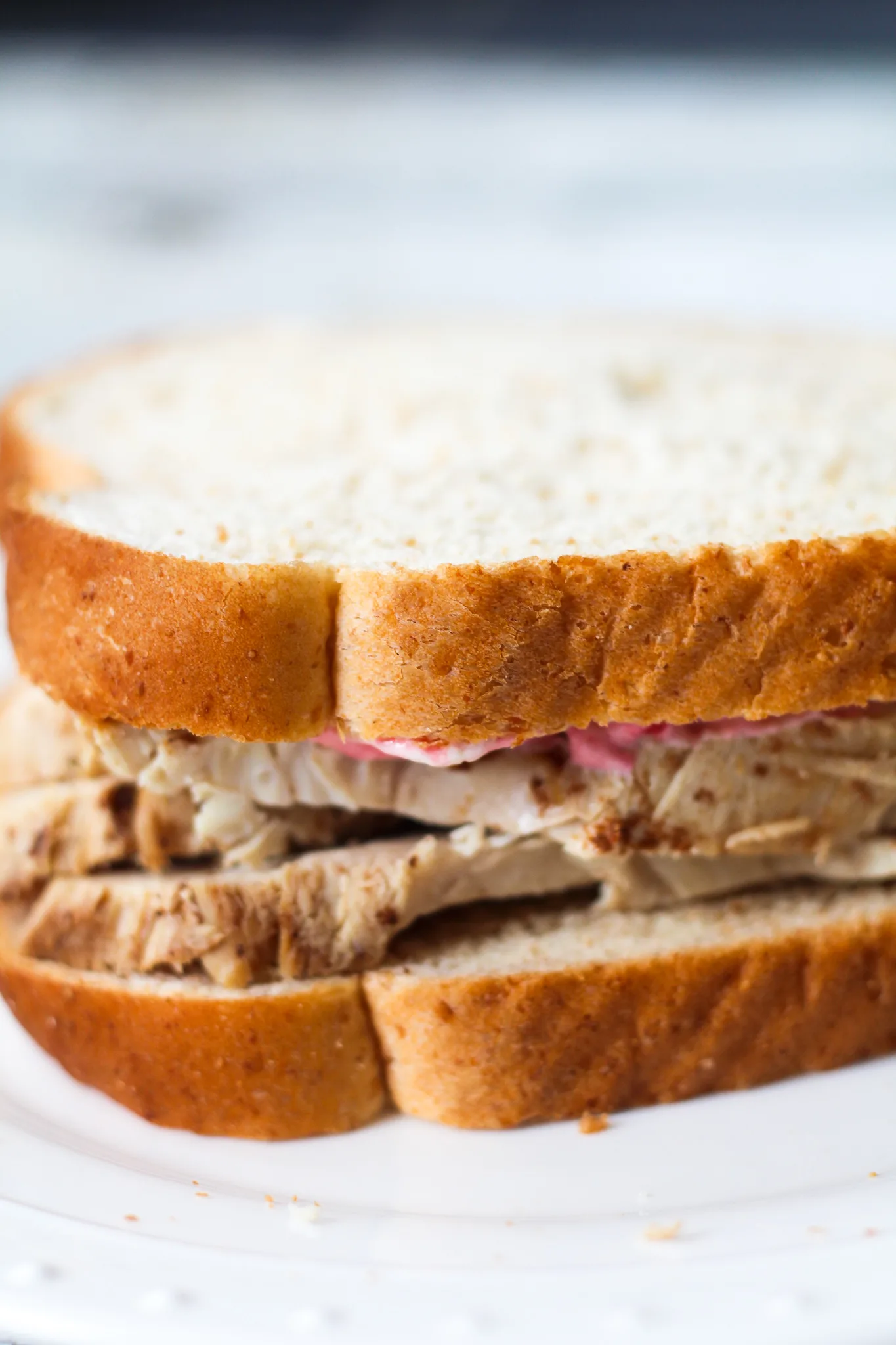 To make this cranberry mayonnaise, mix together the mayonnaise with the cranberry sauce in a small bowl. Add the lemon juice, salt, and pepper. Slather the mayo across all the slices of bread and then top with your favorite Thanksgiving leftovers.
The secret to great-tasting leftover sandwiches is using quality ingredients that complement each other. Duke's Mayonnaise helps bring flavors together to keep every bite satisfying. Tip: Opt for recipes that come right from the Thanksgiving table so it's easy to make.
As I said, it is straightforward to make and it is the perfect spread. I love how delicious and easy this condiment turns out every single time. This would make a great addition to some turkey burgers as well.
Store it in an airtight container in the fridge. It's even better the next day! This should last a couple of weeks.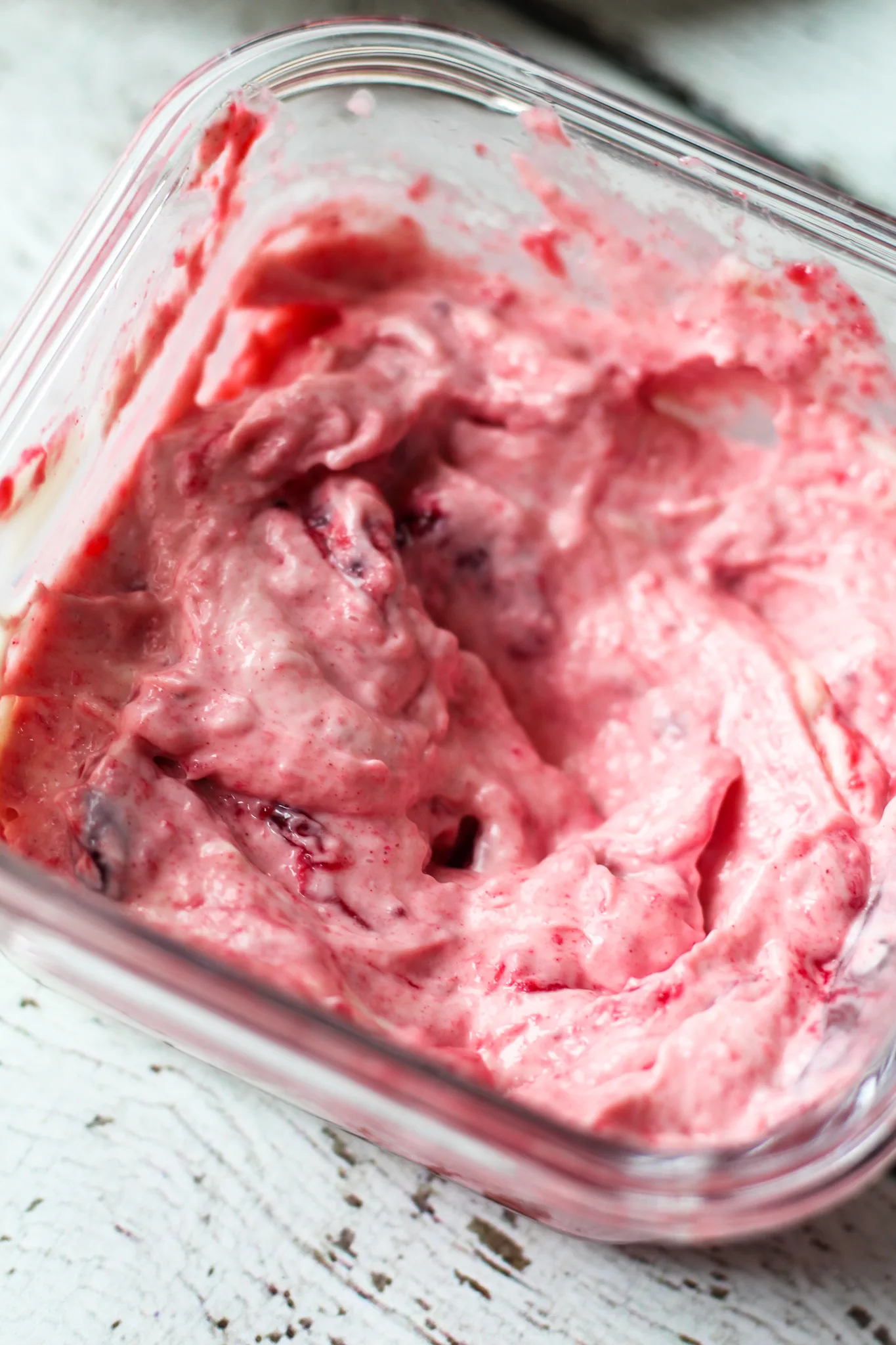 Suggestions to Pump Up the Flavor
Turn this into a fantastic toasted simple Turkey sandwich by adding the cranberry mayo to the top slice of bread and toast it in a pan over medium heat until golden brown. The mayo acts as butter and the cranberry adds a little tart to it.
This cranberry mayo would be the perfect dipping sauce for sweet potato fries!
Check out these other delicious sauce recipes
Yield: 1 cup
Cranberry Mayonnaise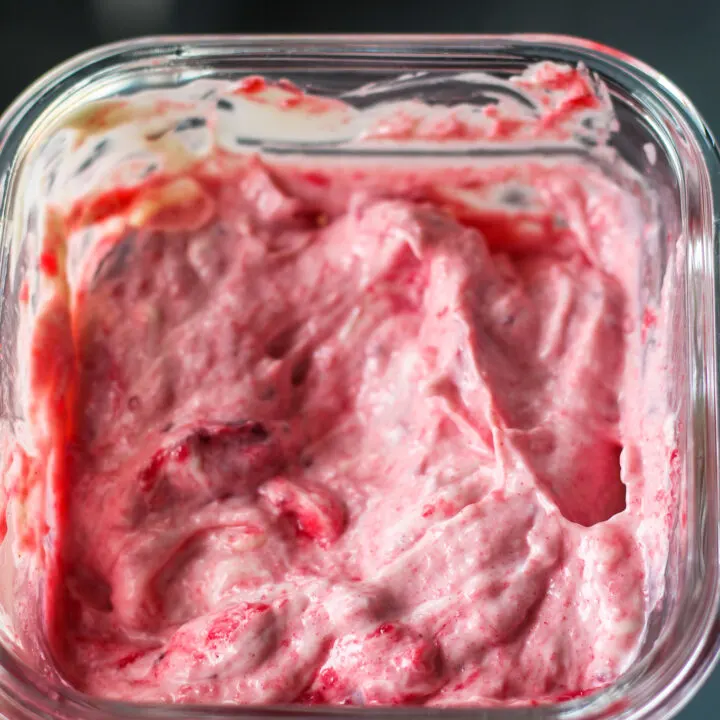 This easy cranberry mayonnaise will bump up the flavor of your favorite Thanksgiving and Christmas leftovers.
Ingredients
1/2 cup Duke's Mayo
3 tablespoons of cranberry sauce
1 tablespoon of lemon juice
salt and pepper to taste
leftover turkey
sliced tomatoes
spinach for garnish
Instructions
Put mayonnaise and cranberry sauce in your mixer.
Add in lemon juice and salt and pepper.
Whisk all ingredients together and then pour in a small bowl.
Make yourself a sandwich by slathering the mayonnaise on the bread and then topping with turkey, tomatoes, and spinach.
Store in an airtight container in the fridge for up to a week.
Nutrition Information:
Yield:
20
Serving Size:
1
Amount Per Serving:
Calories:

55
Total Fat:

5g
Saturated Fat:

1g
Trans Fat:

0g
Unsaturated Fat:

4g
Cholesterol:

8mg
Sodium:

62mg
Carbohydrates:

2g
Fiber:

0g
Sugar:

1g
Protein:

2g