These Fruity Pebbles Rice Krispy Treats are absolutely delicious and full of fruity pebble flavor.
My family LOVES rice Krispy treats, but we recently discovered just how much we love those treats when they are made as a Fruity Pebbles Rice Krispy Treat.
There are only 4 ingredients in these no-bake cookies and they only take 10 minutes to throw together, making them one of the easiest desserts you will make all year long.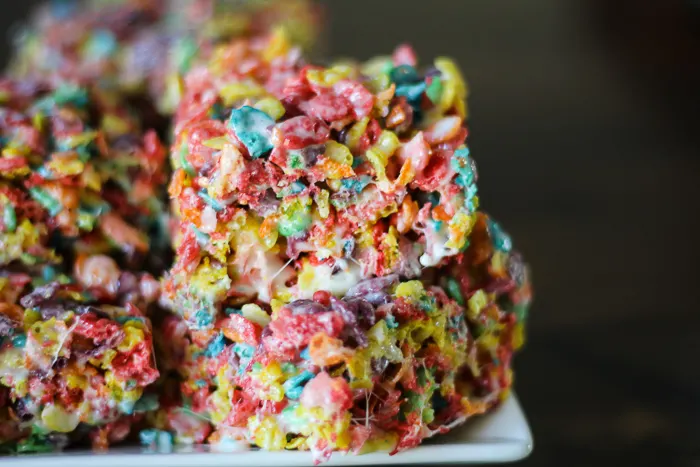 Here are a few tips that will help your fruity pebbles cereal bars come out perfect every time.
Tips for making the best Fruity Pebbles Rice Krispy Treats Recipe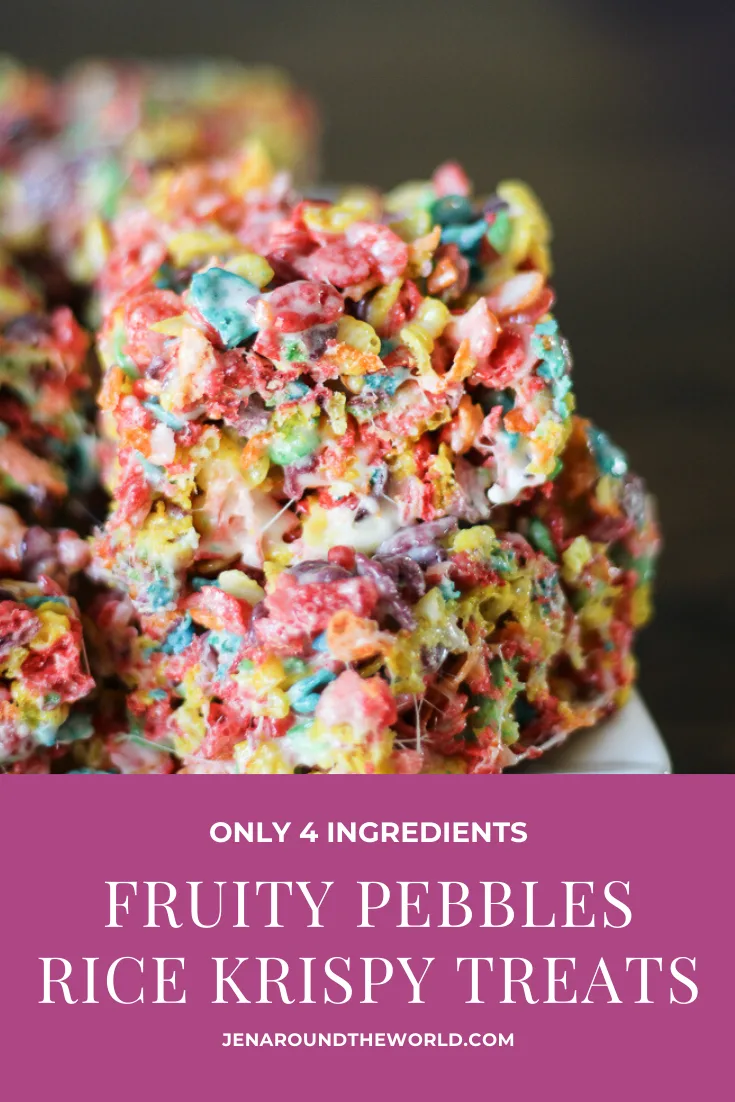 Use butter instead of cooking spray for the pan: While this way is a little messier it is so worth it. The taste of butter will be all throughout the dish!
You can store the leftovers in a ziplock bag or a covered container for up to a few days.
Butter your knife before slicing so that they slice perfectly.
For a less sweet version, you can sub out 2 cups of the Fruity Pebbles with regular rice Krispies. I used all Fruity Pebbles because we like sweet desserts.
How to Make the Best Treats
Start by melting your butter in a large saucepot.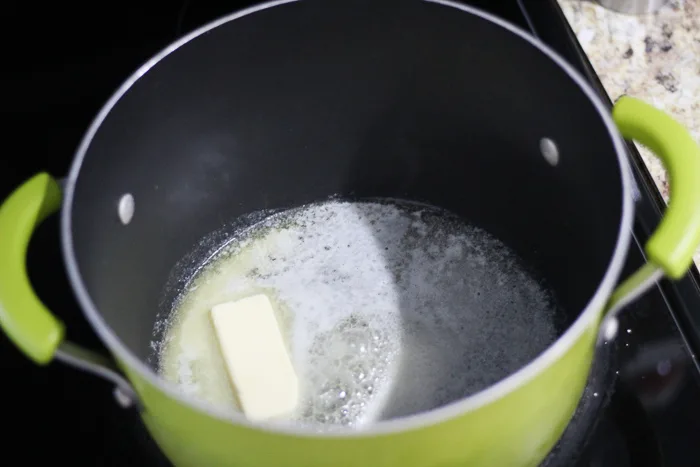 Once the butter is melted, stir in your marshmallows and cook over medium heat until they are all melted. Be sure and cook them low and slow so as not to burn to them.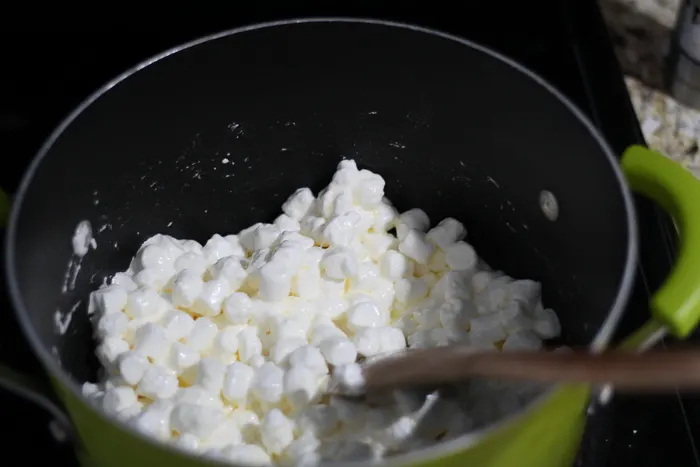 Once your marshmallows have melted, remove from heat and add in your vanilla. Then, pour in your Fruity Pebbles. Keep mixing and mixing to get all the cereal covered in the marshmallow fluff.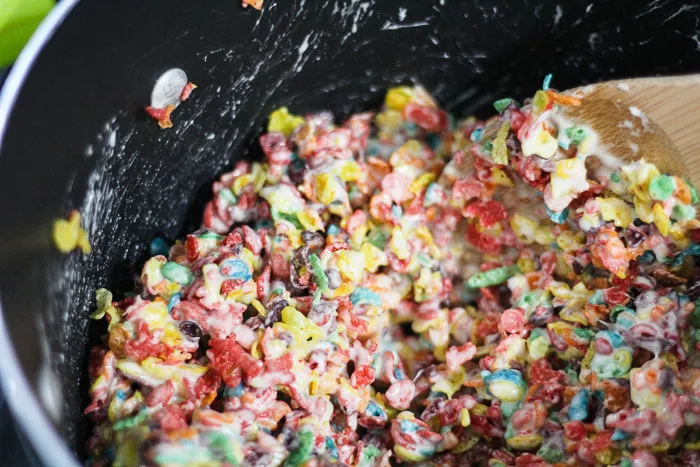 In your butter-rubbed baking dish, pour all of the Fruity Pebble mixtures into the middle.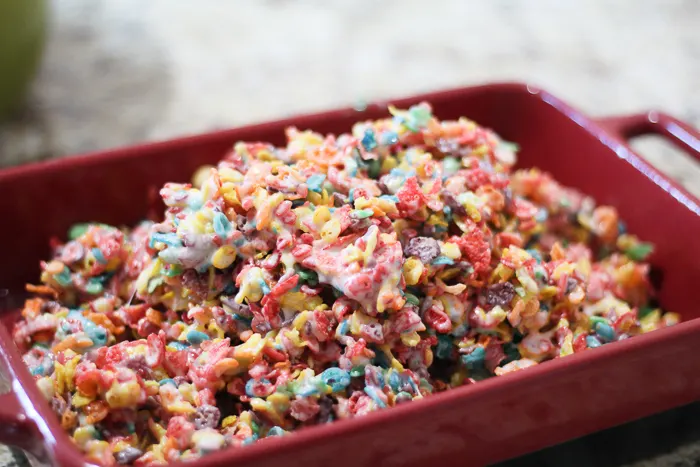 Using your hands covered in butter, press all the cereal into the pan making sure it is even. Now, let it set on the counter for about an hour to let it harden up. Once it is done, you can cut them into squares for everyone to enjoy!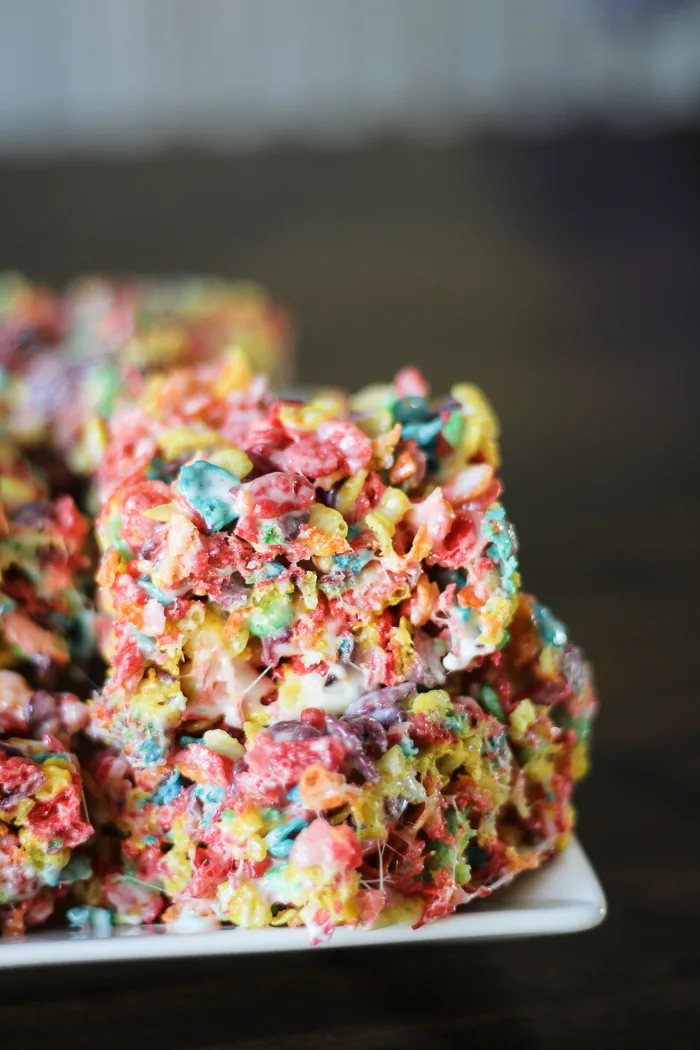 Nothing says delicious sweet dessert, like an ooey-gooey Fruity Pebbles Rice Krispy Treat!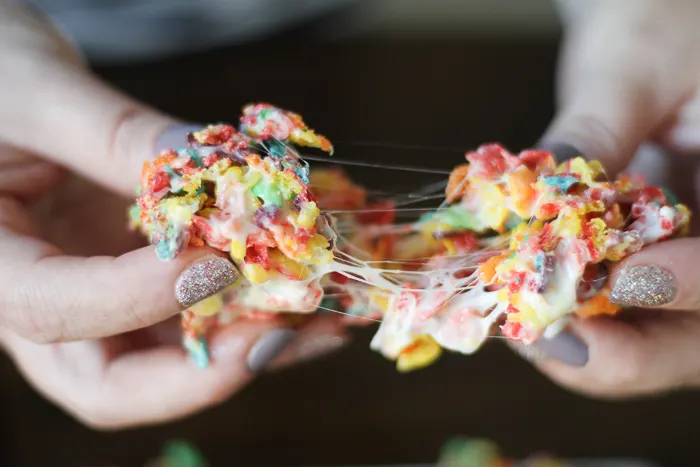 Love No-Bake Desserts? Check Out These Delicious Dishes!
Yield: 24 squares
Fruity Pebbles Rice Krispy Treats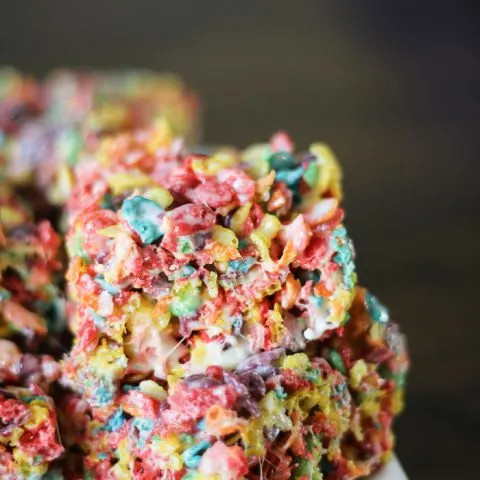 These Fruity Pebbles Rice Krispy Treats have become our new favorite dessert in the house.
Ingredients
1/4 cup salted butter
1 10 oz bag Mini Marshmallows
6 cups Fruity Pebbles Cereal
1 tsp Vanilla extract
Instructions
Coat a 9 by 13" baking dish with butter. Set aside.
In a large saucepot, melt the butter on medium heat. Add the mini marshmallows and stir until the marshmallows are completely melted.
Remove pot from the heat off and add the vanilla extract. Stir.
Add the fruity pebbles cereal and mix until combined.
Pour the cereal mixture into the prepared 9 by 13" baking dish.
Using your buttered hands, spread the mixture evenly into the baking dish.
Now, pat down the rice crispy treats. Cool until they hold their shape. Cut into 3" squares and enjoy!
Nutrition Information:
Yield:
24
Serving Size:
1
Amount Per Serving:
Calories:

91
Total Fat:

2g
Saturated Fat:

2g
Trans Fat:

0g
Unsaturated Fat:

1g
Cholesterol:

5mg
Sodium:

73mg
Carbohydrates:

17g
Fiber:

0g
Sugar:

10g
Protein:

1g