Are you pregnant and craving sushi? Here are some amazing sushi recipes that you can eat while pregnant. The best part? They go great with my eel sauce recipe!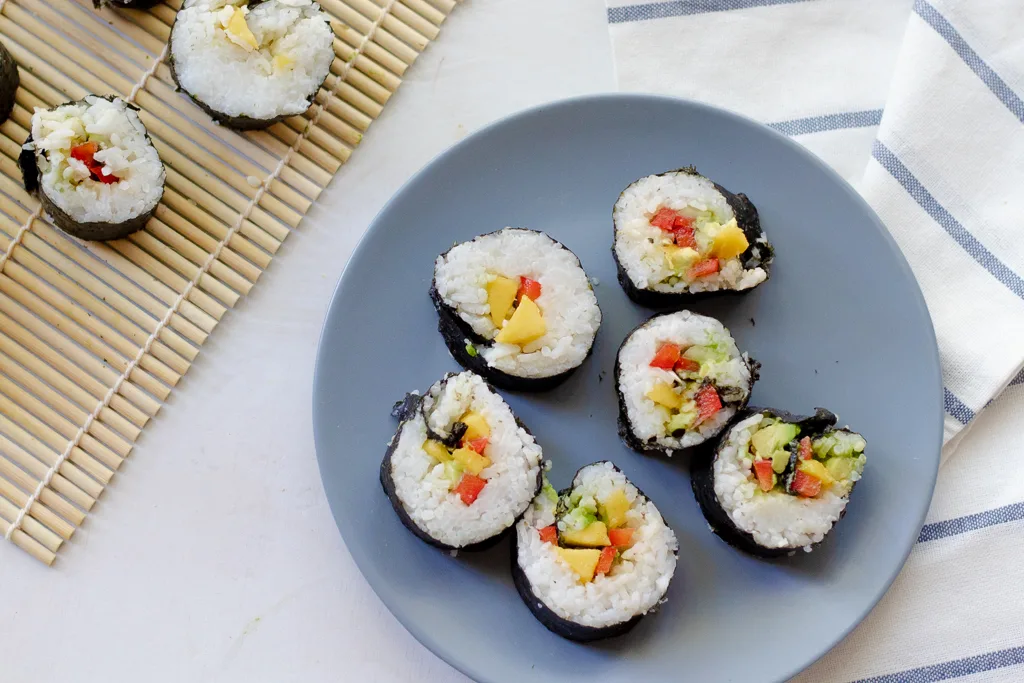 Of course, you can visit this page that has everything you need to know about making sushi at home. It has recipes listed, equipment, and more.
Every post on my site that has sushi recipes can be found here.
I could not imagine life without eating sushi. I love it so much. There is just something delicious about a tempura-fried Sushi roll or a Spicy Crab roll.
But what happens when you get pregnant and then all of a sudden you cannot eat sushi anymore? Never fear! Here are some sushi ideas for recipes (that go great with my eel sauce) that you can eat while pregnant.
Sushi Recipes You Can Eat While Pregnant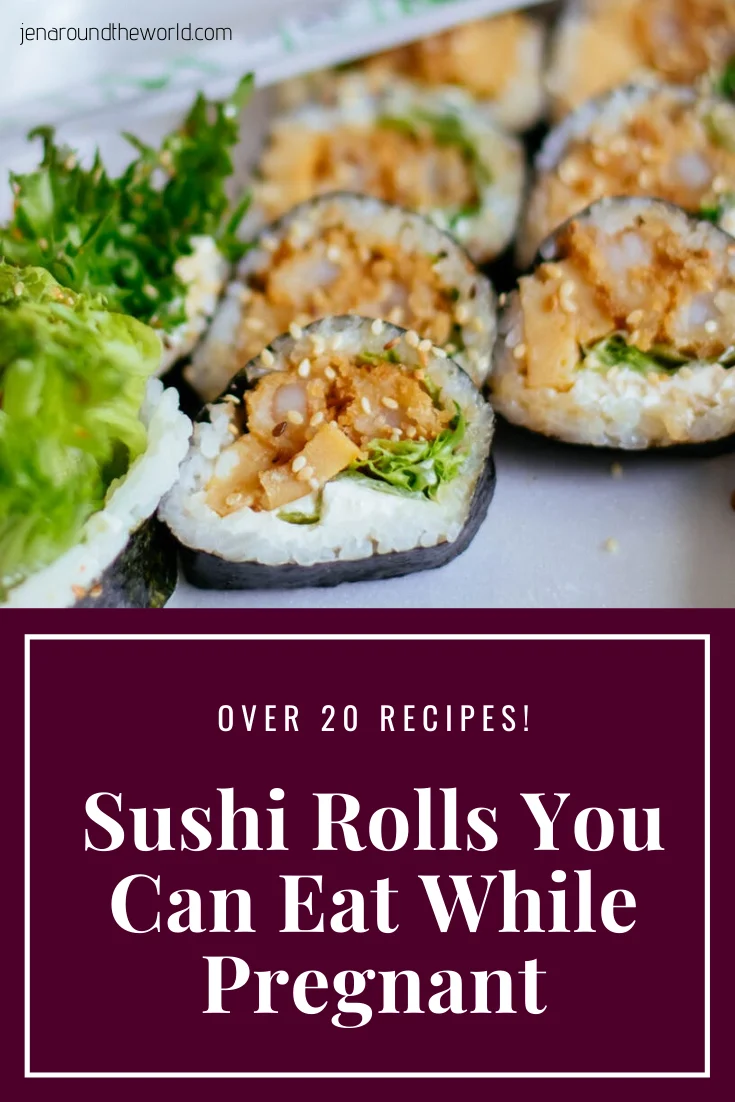 Here's the thing to remember. While the raw sushi rolls are off-limits, you can literally turn cooked meat into sushi rolls and still enjoy your favorite meat/rice combo. Just be sure if you are using seafood that you choose the lower mercury fish.
Seafood you should avoid — even if it is cooked are —
Shark
Tilefish
Swordfish
King Mackerel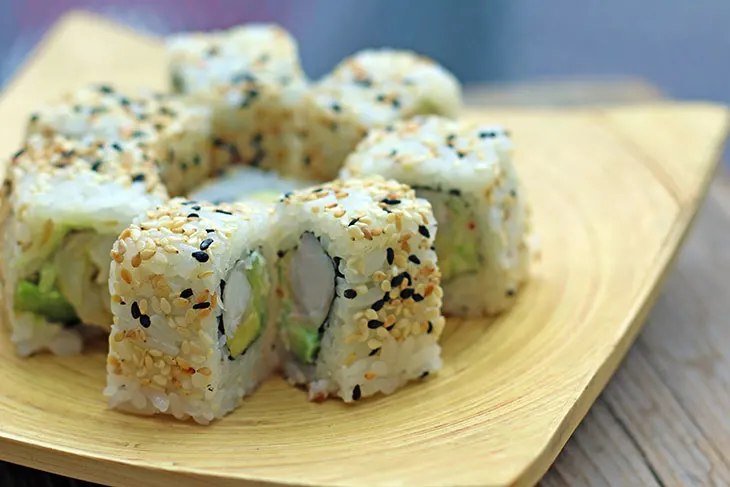 Lower mercury seafood that you can eat are. —
Cooked shrimp
Salmon
Sardines
Cooked tuna
Catfish
Here are some of the favorites that I know you will love.
#1 California Roll
California roll is always a favorite of mine. The recipe ingredients inside this roll are Rice, cucumber, cooked crab meat, and avocado. I first had this roll when I visited some amazing San Diego Sushi Restaurants.
All of those are safe ingredients for any pregnant woman to indulge in. Then you can top it with my eel sauce and toasted sesame seeds as well as some sliced green onions for a delicious bite of sushi.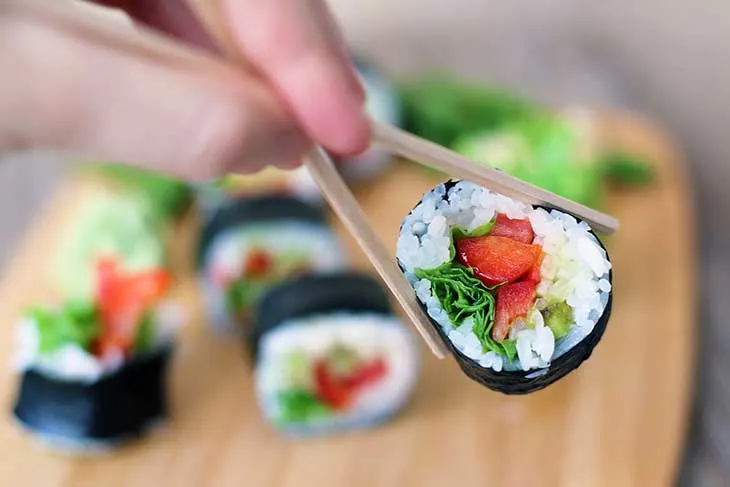 #2 Tempura (Fried Rolls)
The tempura batter rolls are always so good. We have made them with crab and with chicken. You can use avocado, cream cheese, asparagus and more. The possibilities are endless. You can check out my recipe here.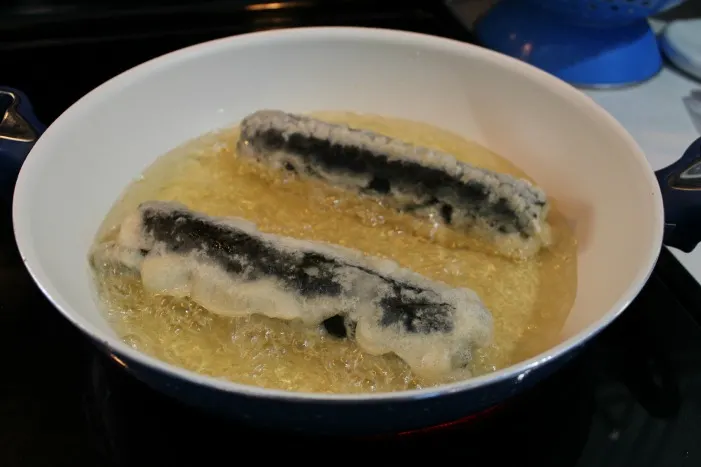 #3 Spicy Crab Roll
The Spicy Crab sushi roll is a fantastic recipe for people who are just starting to learn how to roll sushi at home. It's simple to work with, simple to make, and simply satisfying.
This is very easy to make. You can use my sushi rice recipe here and also buy crab in the deli that is already cooked. From that point, it's just about rolling it all together and then enjoying it.
If you need help finding a sushi rice cooker, this post will help you pick the perfect one. You can still make your rice on the stove, but a rice cooker always helps.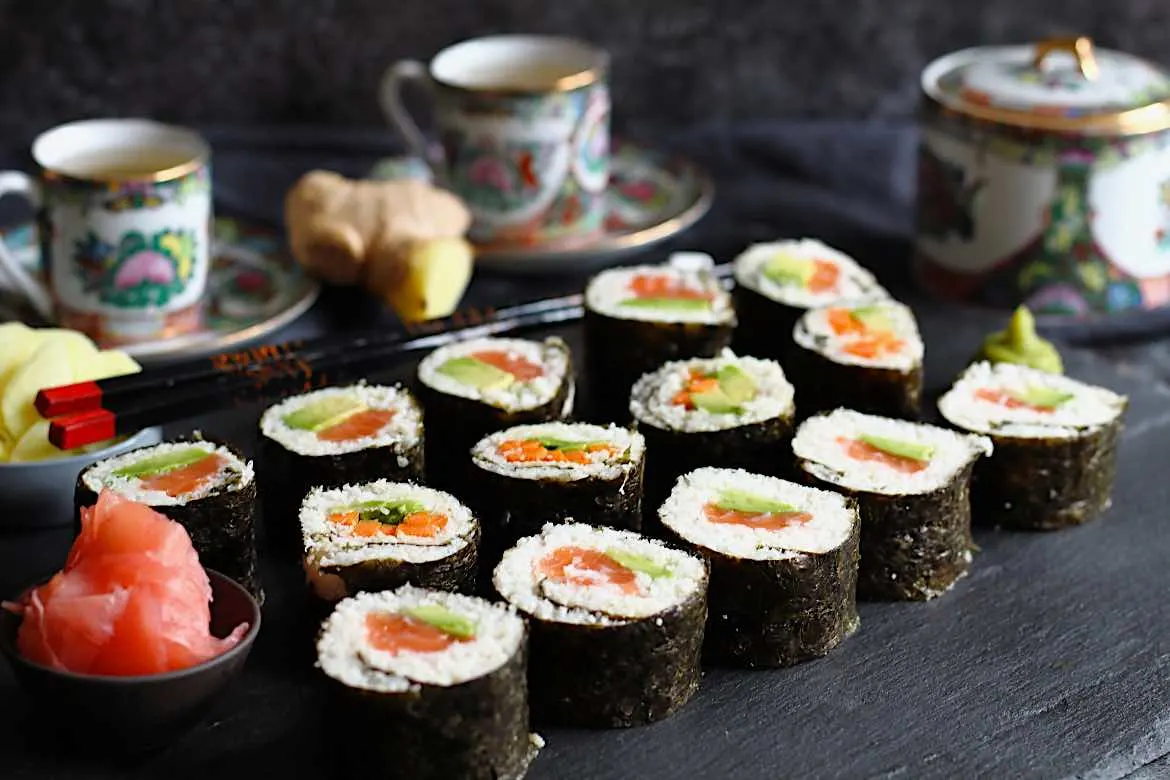 #4 Veggie Sushi Rolls
Veggie sushi rolls are chocked full of things like carrots, avocado, cucumbers, and topped with soy sauce and pickled ginger. These are so delicious and super easy to make as well.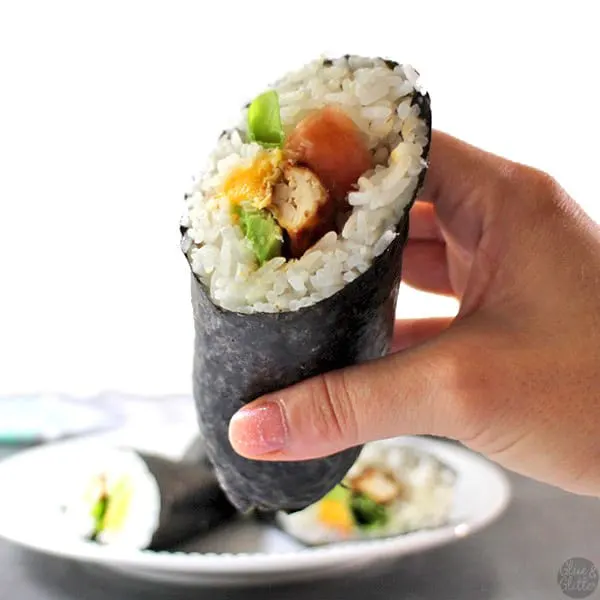 If simple sushi recipes are more your style, you can find over 20 easy sushi recipes you can make at home in this post.
#5 Dragon Roll
Dragon rolls have to be some of the prettiest sushi rolls I have ever seen. It starts with a base of a crunchy fried tempura shrimp that is wrapped with sushi rice and nori and then topped with slivered avocados and black sesame seeds.
Then when you dip it into my delicious eel sauce, your sushi button will be super duper happy!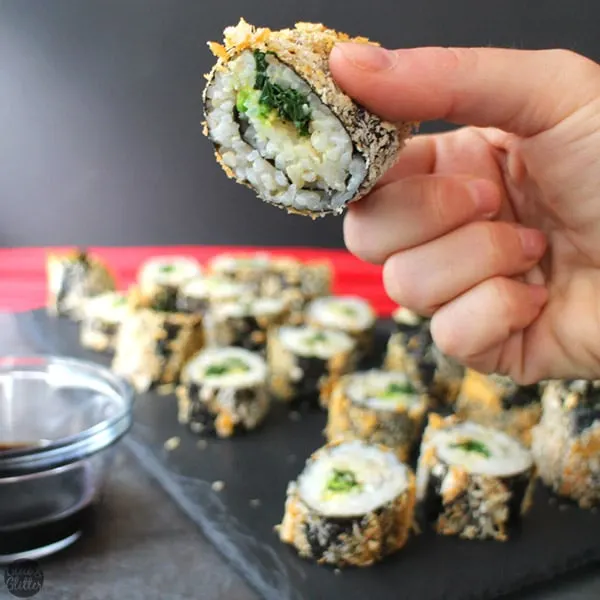 You can make so many amazing sushi rolls at home if you have the right equipment. This post has all the essential sushi-making equipment.
Check out this extensive list of delicious sushi rolls that you can eat while pregnant!
Sushi Recipes You Can Eat While Pregnant
These delicious sushi rolls can eb enjoyed all throughout your pregnancy!
What Will I Need to Make Sushi at Home?
To make sushi at home you will need the following items —
You will need:
Now that you know which sushi rolls you can eat while pregnant, you no longer have to do without!
What is your favorite sushi roll recipe?