Make this Two Ingredient Cheese Sauce the next time you need a creamy melty homemade cheese sauce for your dishes. It is an easy recipe to make and your family will love the flavor! Now, this is not nacho cheese sauce, but I always use it for that. It does not have any spice in it. You can add cayenne pepper to give it a little kick if you want.
Our family LOVES cheese on pretty much everything. I used to spend SO MUCH time trying to create the perfect cheese sauce for French fries or for dipping.
That's when I discovered that you can make the best cheese sauce with two simple ingredients. Are you ready to learn how?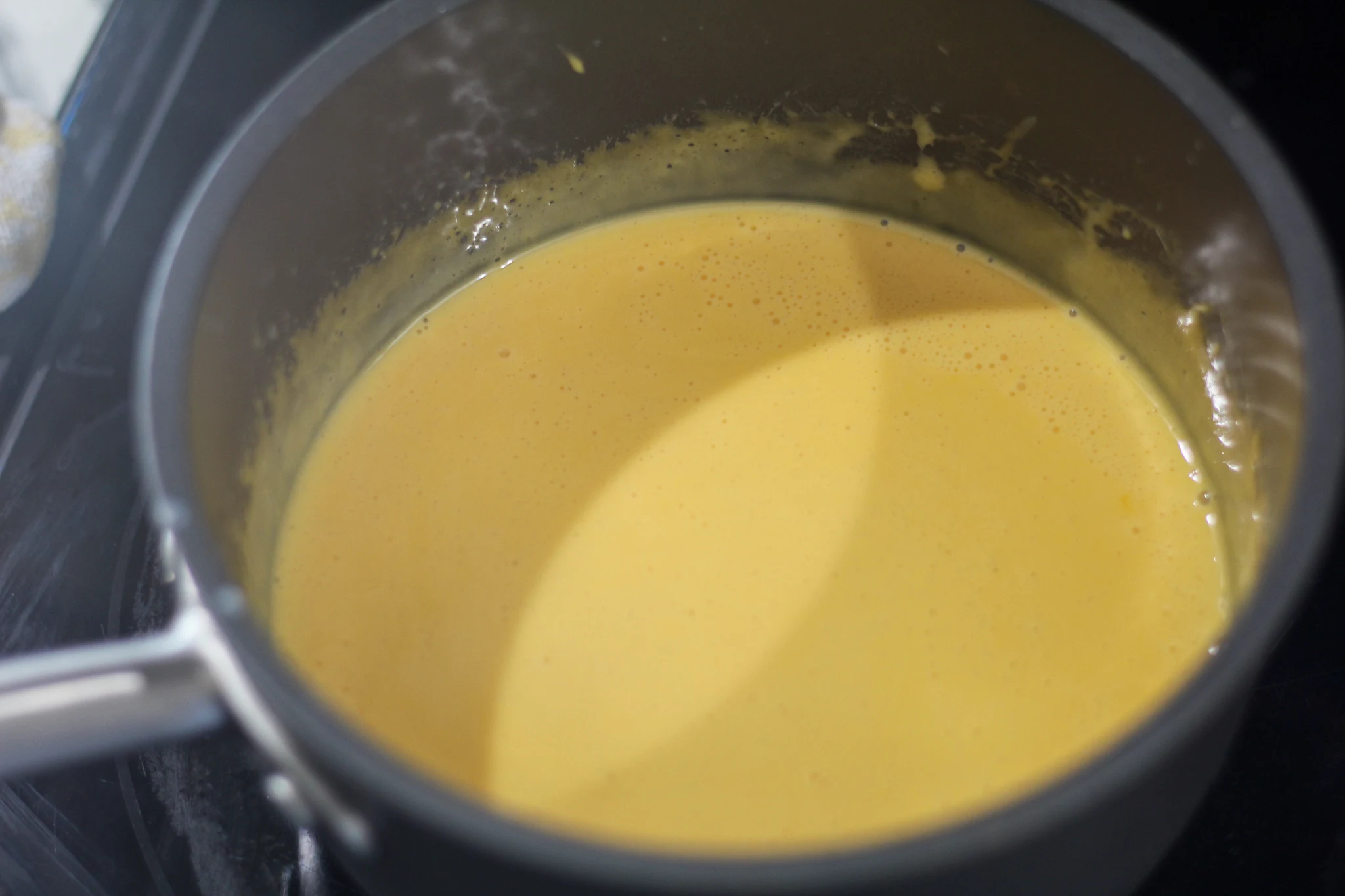 This is the perfect American cheese sauce and you will never want to buy expensive store-bought cheese ever again.
We use this cheese sauce on our homemade cheese fries, broccoli, brussels sprouts, dip chips, my Blackstone Philly cheesesteak sandwiches, and more.
How to Make Two-Ingredient Cheese Sauce
It's made using American cheese slices — which we always have on hand. And, the other ingredient is milk. Then add a pinch of salt to really bump up that flavor.
That's it. Super simple and easy. In fact, you can even add some of this yummy cheese sauce to my Easy Beer Cheese Soup.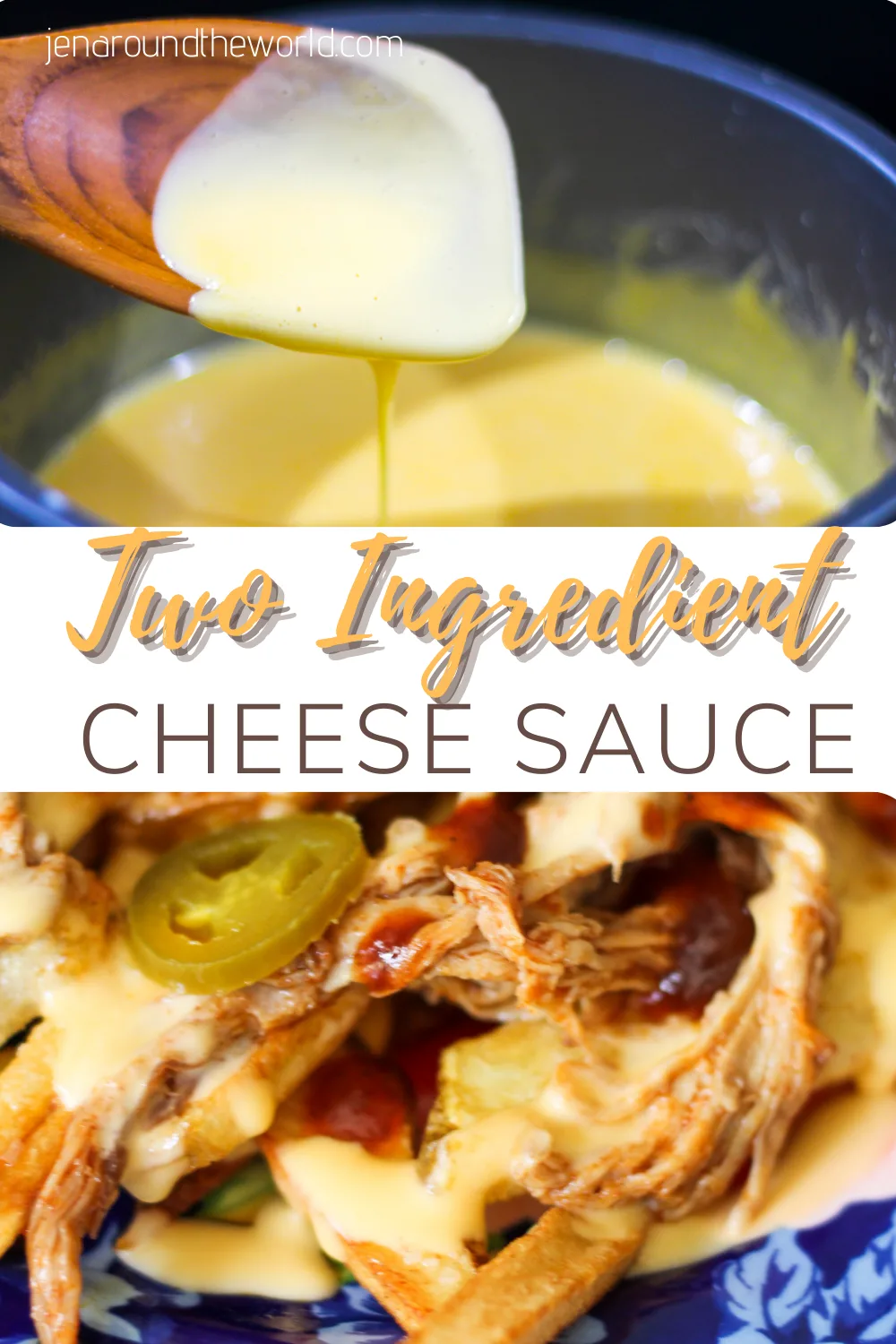 American cheese sauce ingredients:
8 slices of American Cheese
3 tablespoons of milk
Pinch of salt
That is all you need!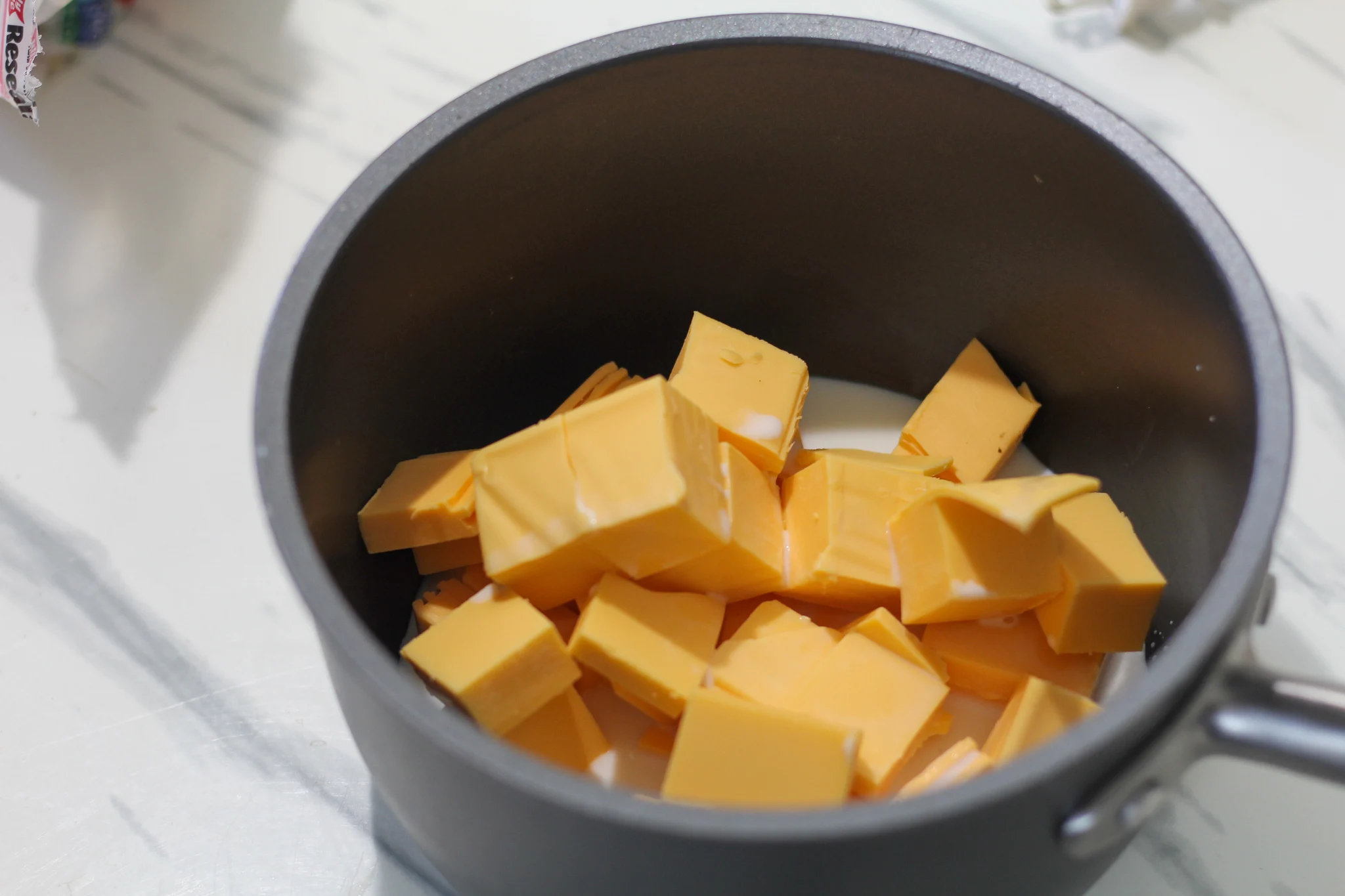 I use the Deli-style American cheese, but you can use processed American cheese in the plastic wrapper also. I also use the deli-style White American cheese to make my Restaurant Style Mexican Cheese Dip.
Whatever you do, do not use pre-shredded cheese or sharp cheddar cheese for this recipe. The type of cheese you use is important.
Unwrap them and then place them on top of each other. Chop well and add to a saucepan along with the milk and allow it to melt over medium to low heat until melted through. You can use heavy cream in place of the milk and a block of cream cheese for a delicious creamy sauce.
You can also make this in a slow cooker or a mini crock pot. Just make sure to add more milk to make sure it does not burn. Seriously, this sauce has the best flavor and it is my favorite way to make cheese sauce these days.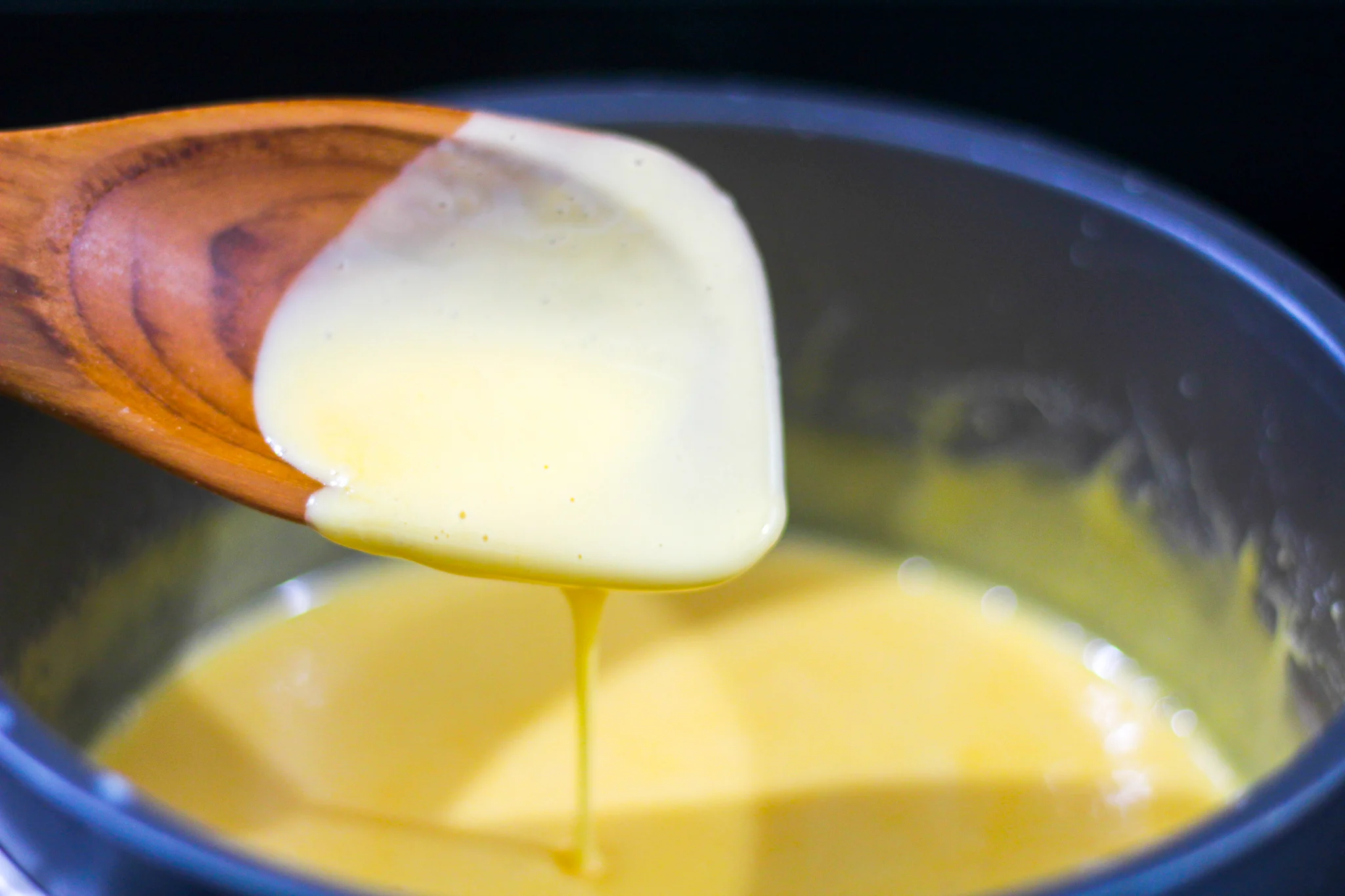 I use this cheese sauce to make these delicious pork butt cheese-covered French fries. We went to a BBQ restaurant once and they had the most amazing BBQ pork fries. They were covered in cheese, and BBQ sauce, and then topped with fresh cilantro and pickled jalapenos.
I wanted to make those fries, so I had to find the perfect cheese sauce. Now that I have it, those cheese fries are calling my name! It makes the perfect quick lunch and you can even serve it for the big game day!
Of course, if you want to make a huge plate of nachos, grab some tortilla chips and layer away with the cheese sauce, green chiles, garlic powder, sour cream, ground beef, and more.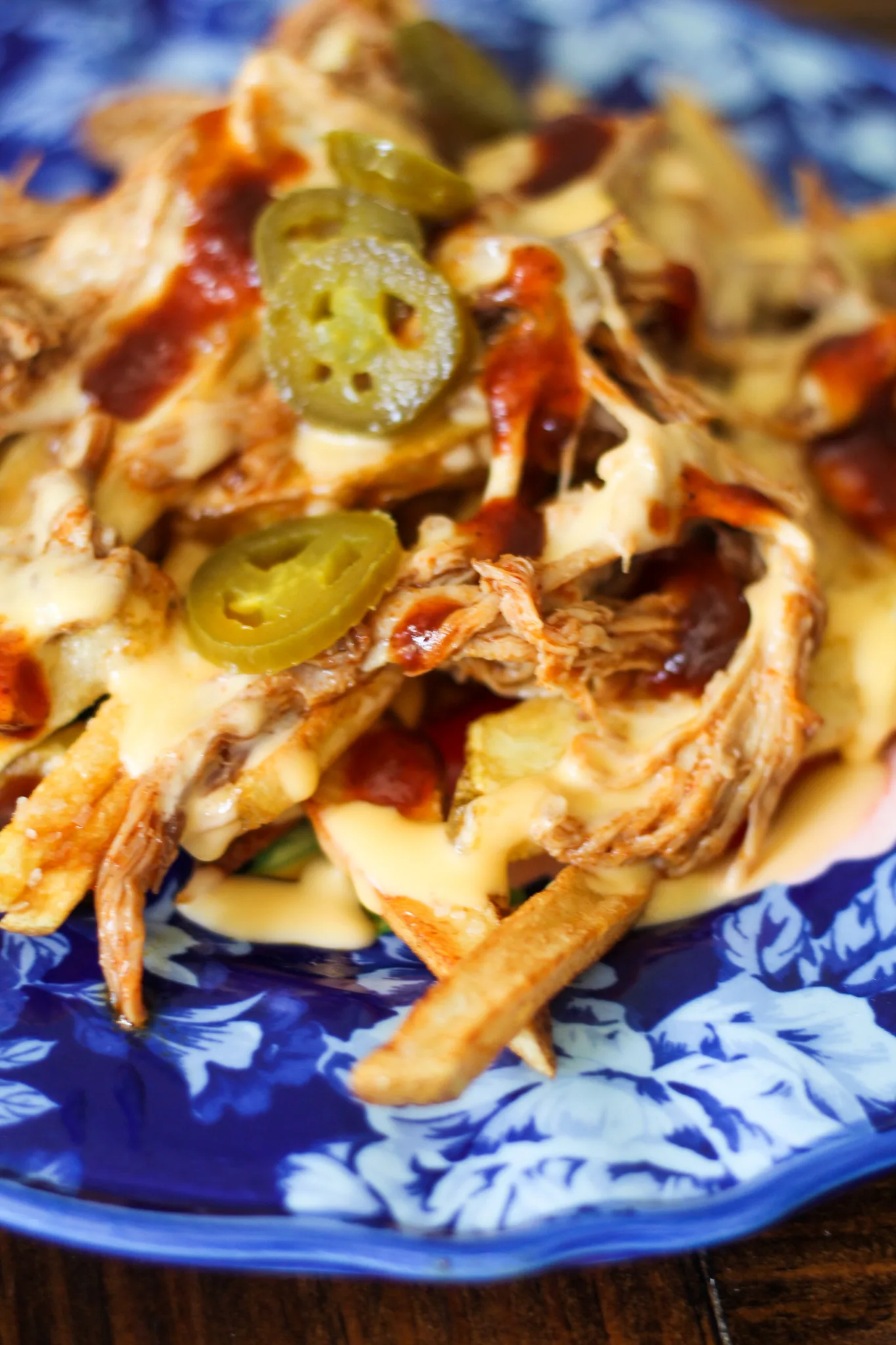 How Do I Store This Cheese Sauce?
To store the cheese sauce, place it in an airtight container and place it in the refrigerator. The best way to eat it is to reheat it in the microwave when you are ready to use it again.
I like to reheat and serve it alongside my homemade pretzel bites.
Check out these other cheese-inspired recipes
Yield: 2 cups
Two Ingredient Cheese Sauce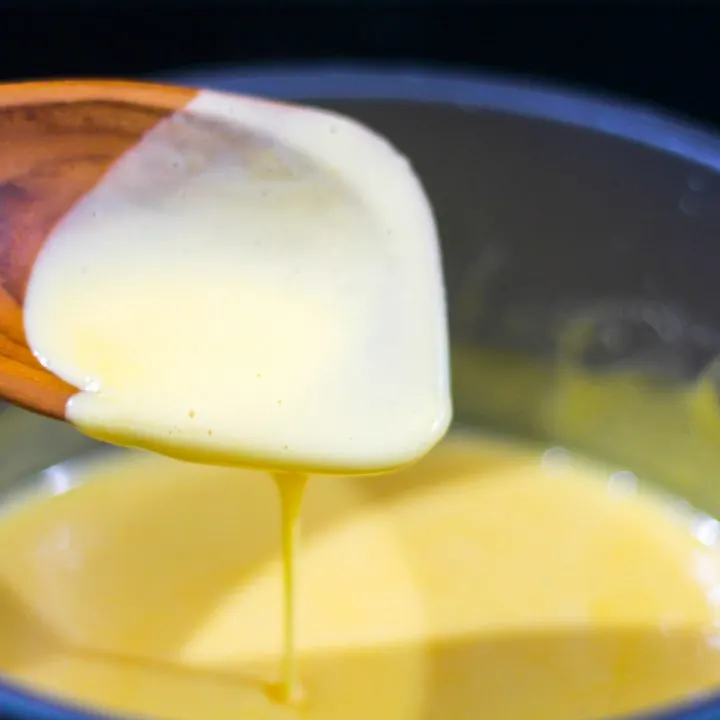 This two-ingredient cheese dip is perfect for all kinds of uses and only takes minutes to make.
Ingredients
8 Slices of American Cheese
3 tablespoons of milk
Instructions
Dice the cheese up and place in a saucepan.
Add milk
Heat over medium heat on the stove until the cheese is melted.
Serve with chips, veggies, and more.
Nutrition Information:
Yield:
10
Serving Size:
1
Amount Per Serving:
Calories:

52
Total Fat:

4g
Saturated Fat:

2g
Trans Fat:

0g
Unsaturated Fat:

1g
Cholesterol:

13mg
Sodium:

212mg
Carbohydrates:

2g
Fiber:

0g
Sugar:

1g
Protein:

3g