This is the best homemade cream cheese frosting recipe you will find on the internet. Delicious buttercream and cream cheese combined together.
Baking cakes is a passion of mine. I have catered weddings, birthdays, and more with my beautiful cakes!
My most recent cake was a Dinosaur-themed baby shower cake.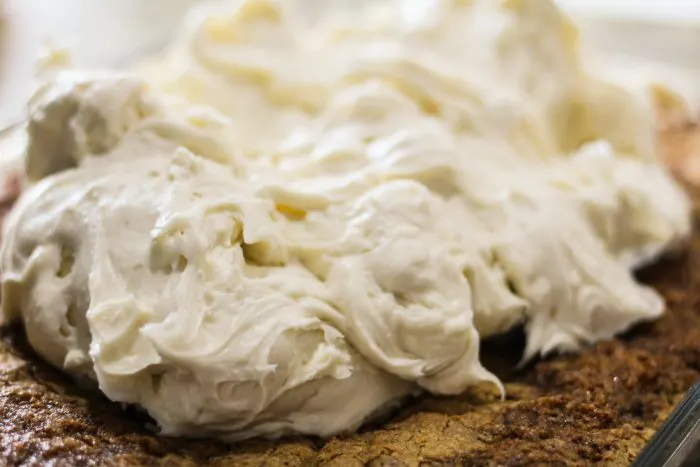 This recipe was originally published on October 6, 2013 and has been recently updated.
Recently, I made a simple Paw Patrol cake for a sweet little boy's birthday. Making this cake brought me SO MUCH joy!
I spend a lot of time in my kitchen creating recipes for all of you. That is why today, I am sharing with you how to make THE BEST homemade cream cheese frosting. It is hard enough to hold up to decorating a cake like the one above, and it is also good to top my Homemade Carrot Cake with!
How to Make The Best Homemade Cream Cheese Frosting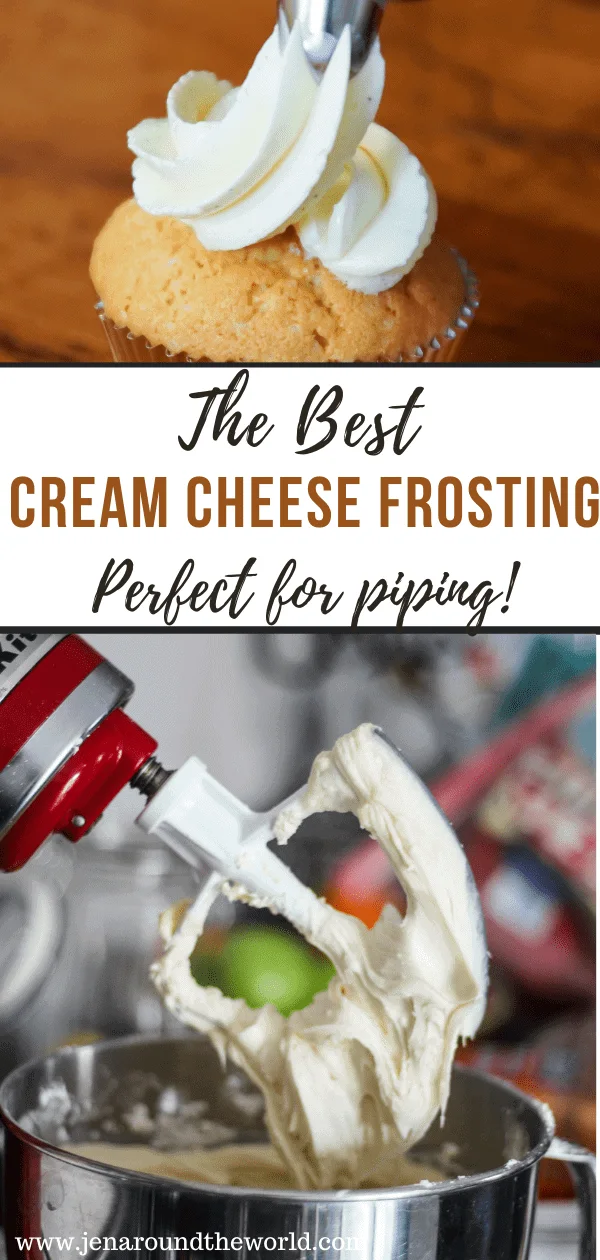 This is really the best frosting recipe out there. Seriously — if you ever make homemade, you will never want store-bought again. It tastes SO heavenly on everything.
When creaming the frosting, I decided to use my Kitchenaid Artisan Stand mixer instead of a handheld mixer, but you can use either one you choose. I just prefer the stand mixer. For me, it does a better job of combining the powdered sugar and the cream cheese.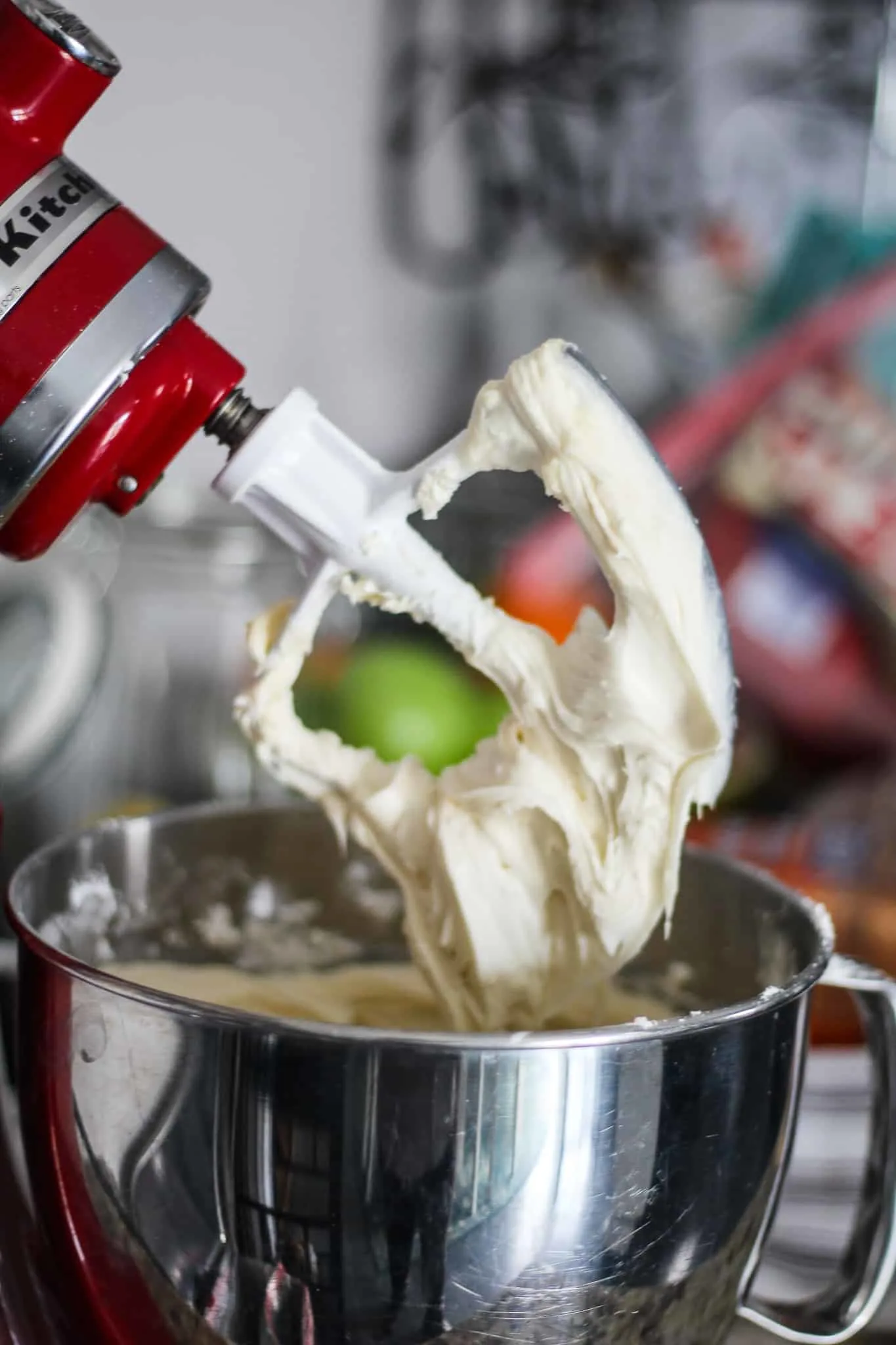 If you are not a fan of cream cheese, you can totally make the traditional homemade buttercream icing. This is the frosting base I use for my Easy Strawberry Buttercream Cake.
Anytime you can find an icing recipe that will stand up to be able to be piped, you know you have a good one.
This is so versatile in that it holds up well to colors, to piping, and if you just want to spread it on, it is really good for that as well.
What Makes This the Perfect Frosting Recipe?
What really makes this frosting recipe so perfect, is the ratio of butter, shortening, cream cheese, and powdered sugar.
Yes, you read that right. This recipe has shortening in it. If you want a truly perfect frosting recipe that pipes on like bakery icing, you need to use shortening.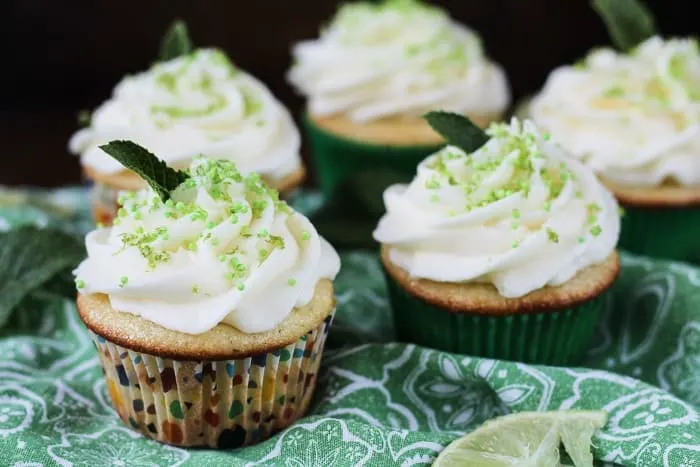 When you do not use shortening, the icing tends to deflate after a while. This icing will create a crust on it, making it perfect for piping onto any cake.
And, if you want my tip for making a boxed cake taste like a cake from the bakery, I have you covered there as well. Just click that link and you will find out my secret!
Yield: 2 cups
THE BEST Homemade Cream Cheese Frosting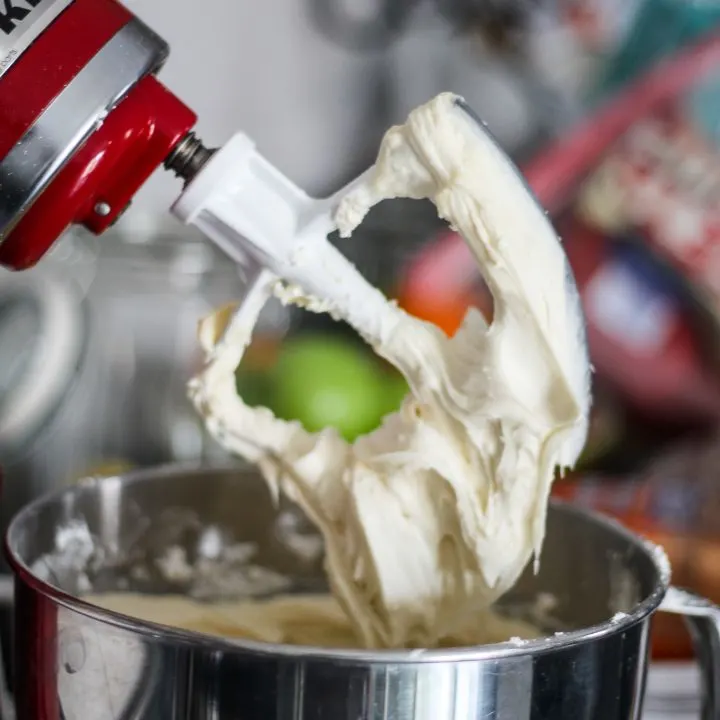 This is the best homemade cream cheese frosting you will ever need. Perfect for piping onto cakes, cupcakes, and more.
Ingredients
1 cup of salted butter at room temperature (2 sticks)
1/2 cup of shortening
8 ounces of cream cheese, softened
3 pounds of powdered sugar
1 tablespoon of vanilla extract
3-5 tablespoons of milk (use this to get the correct consistency for your piping or spreading needs)
Instructions
In your stand mixer bowl, cream together butter and shortening for two minutes on low speed. The mixture will be smooth and creamy looking.
Next, add in vanilla extract and cream cheese. Mix again until everything has combined and is smooth and creamy.
Gradually add in the powdered sugar. Be sure to mix slowly. If you do not, you will throw powdered sugar everywhere. The frosting will become extremely thick at this point.
Once your frosting starts to become stiff and thick, begin adding in your milk, one tablespoon at a time, alternating with powdered sugar and milk. Do this until you reach the consistency you are looking for.
Frost cakes and cupcakes as desired.
Nutrition Information:
Yield:
20
Serving Size:
1
Amount Per Serving:
Calories:

436
Total Fat:

18g
Saturated Fat:

10g
Trans Fat:

0g
Unsaturated Fat:

7g
Cholesterol:

39mg
Sodium:

112mg
Carbohydrates:

69g
Fiber:

0g
Sugar:

67g
Protein:

1g