I don't know about you, but we love making sushi at home. When we first started out, I wasn't really sure that we were going to be able to do it. But after trial and error, we finally did it and found out it's really not that hard.
If you are in the same place as us and are trying to learn how to make sushi, I have you covered with everything you need to know!!
The Best Eel Sauce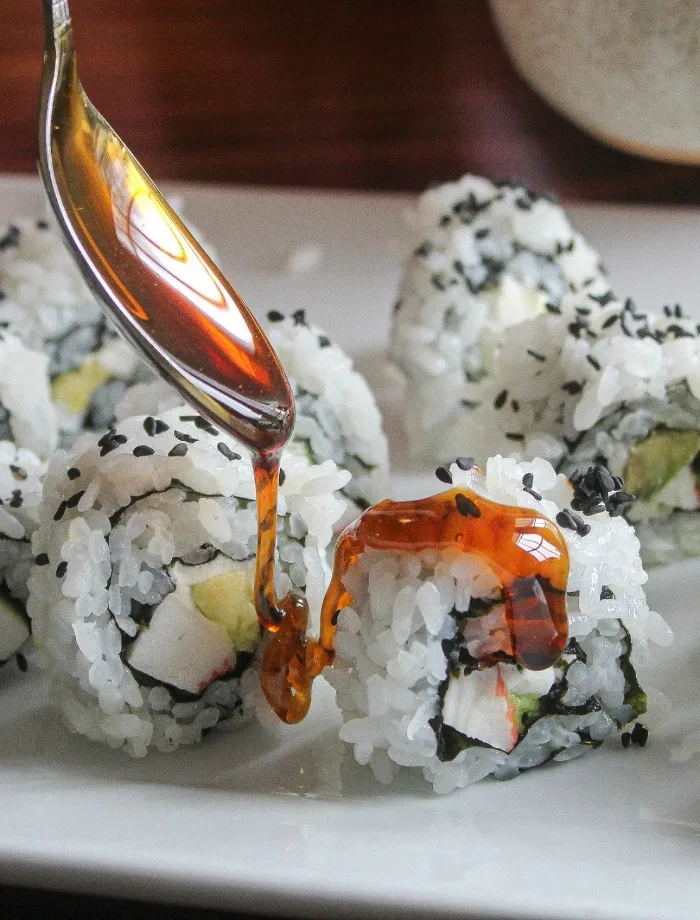 Whenever you make sushi, you need a sauce to dip your sushi in. That is where my eel sauce comes in. It is one of the most delicious sauces I have ever made and it's perfect for drizzling over all those yummy sushi recipes you are going to be making.
It is 3 simple ingredients and is sweet and tangy.
Of course, if you do not want to make it at home, you can buy it online. Here are 5 places you can buy eel sauce online.
Essentials for Making Sushi at Home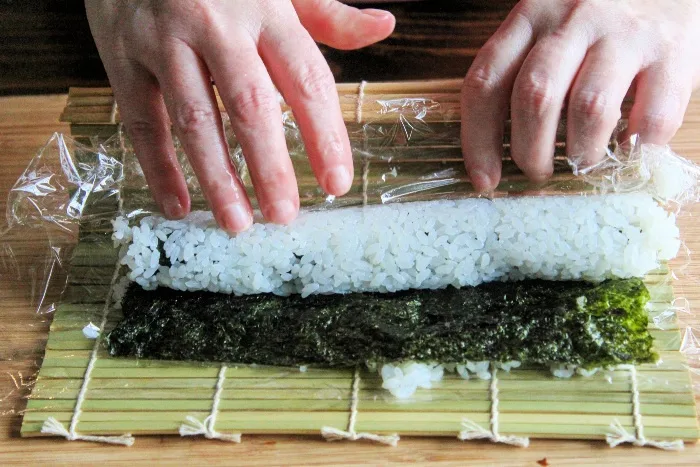 If you are making sushi, you need to make sure you have all the necessary equipment to get started. This post about Essentials for Making Sushi at Home shares everything you need from start to finish.
If you have these items, making sushi will be a breeze.
Sushi Recipes You Can Eat While Pregnant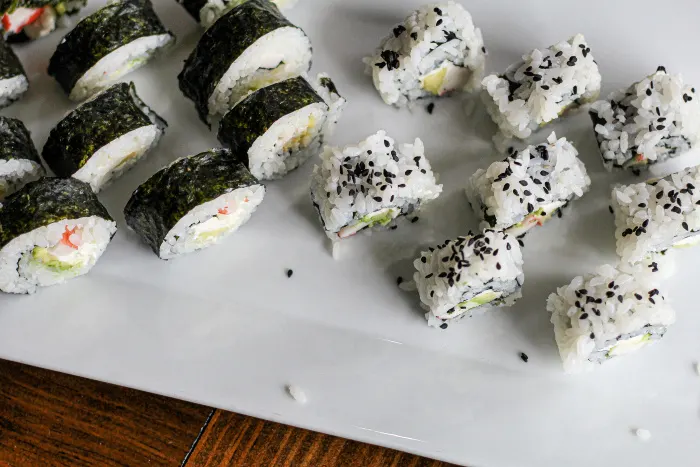 Every woman knows that when you are pregnant, you have to stay far, far away from raw food. With that being the case, that means that most sushi recipes are off-limits.
But there are Sushi Recipes You Can Eat While Pregnant — these are fully cooked sushi recipes and because of that, you can still enjoy all your favorites without losing out.
Easy Sushi Recipes You Can Make at Home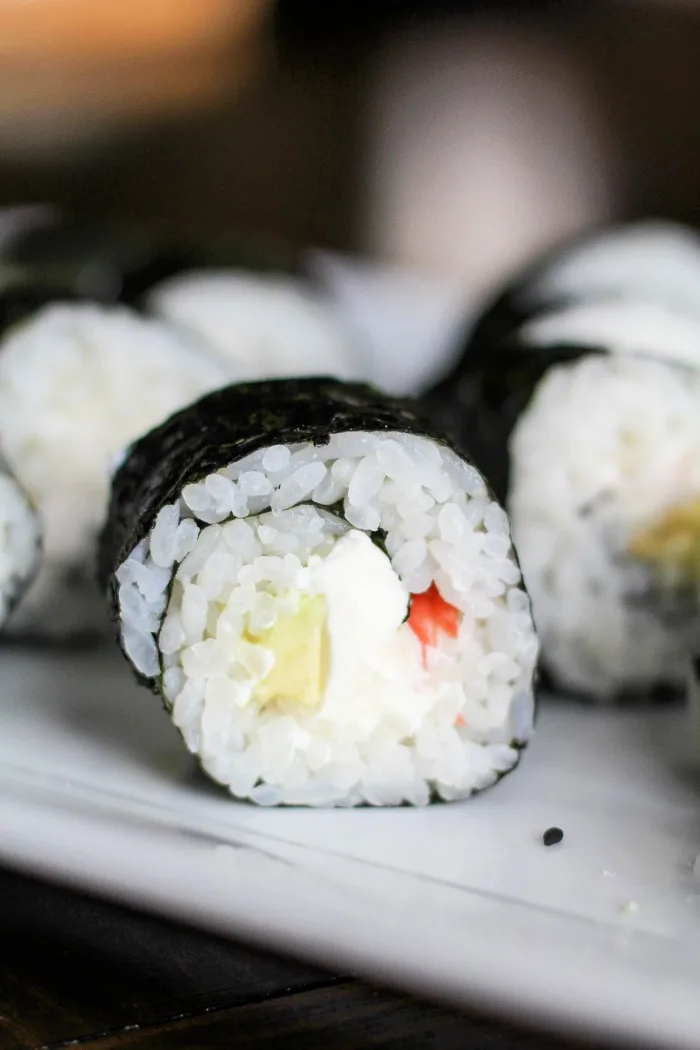 Sushi may seem really daunting, but if you have the right recipes at hand, you can make anything!
This post features 20 sushi recipes you can make at home and they go great with my eel sauce recipe too.
How to Make Sushi Rice at Home
One of the most essential things for homemade sushi is to make sure you have the right sushi rice.
This post shows you how to make sushi rice at home. It's only 3 simple ingredients and creates the perfect sticky rice for your sushi.
Tempura Fried Sushi Roll
One of my favorite sushi rolls that we eat when we go out is a Tempura Fried Sushi Roll. There is just something about that crispy crust dipped in my eel sauce.
It is sushi on a whole new level I tell you!
Looking for the Perfect Sushi Rice Cooker
While you can make your sushi rice on the stove, the cooking process is a lot simpler if you find the perfect sushi rice cooker.
This post will help you discover what to look for when you are searching for the perfect rice cooker.
San Diego Sushi Restaurants
One of my favorite cities that are covered up with Sushi restaurants is San Diego.
This post features 6 San Diego Sushi restaurants that need to be on your radar.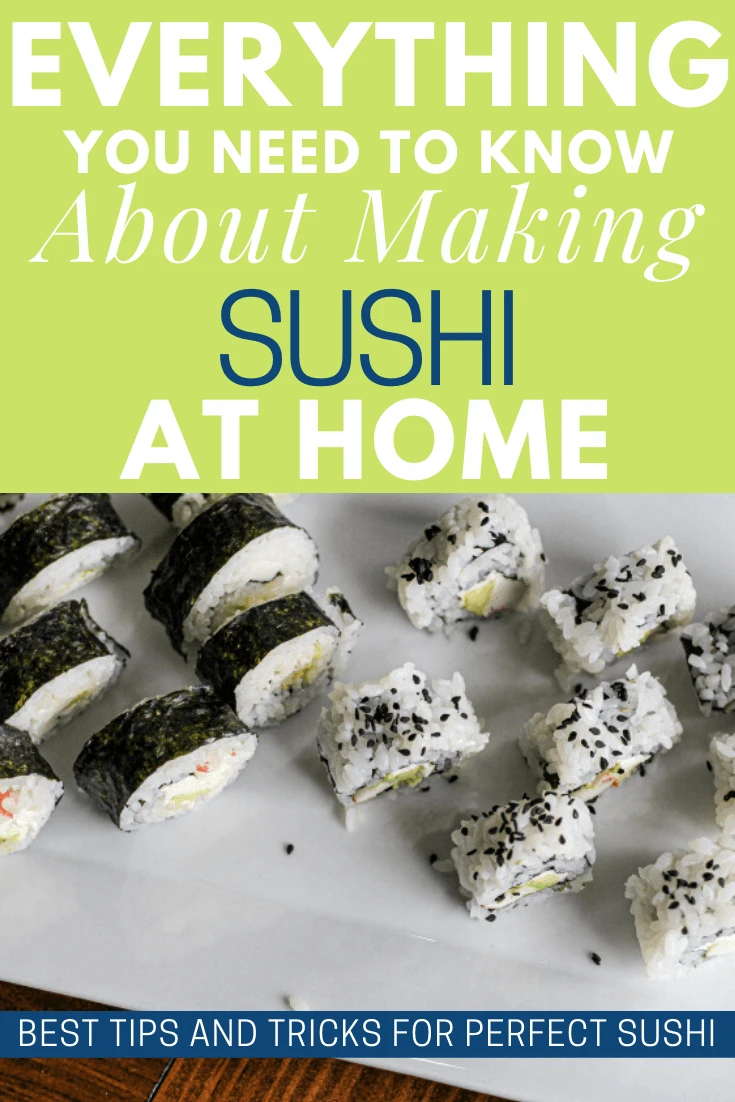 This page should help you when trying to make sushi at home. It's not as hard as you think, especially if you have all the right tips and tricks at your fingertips!