I love making sushi at home. After eating at one of my favorite Paducah Ky restaurants and enjoying sushi for the first time, I knew I was going to want to make it at home myself.
Sushi is not something you can just start making without knowing all the ins and outs. There are certain types of food you need to use, special equipment and more and that is what this post is all about!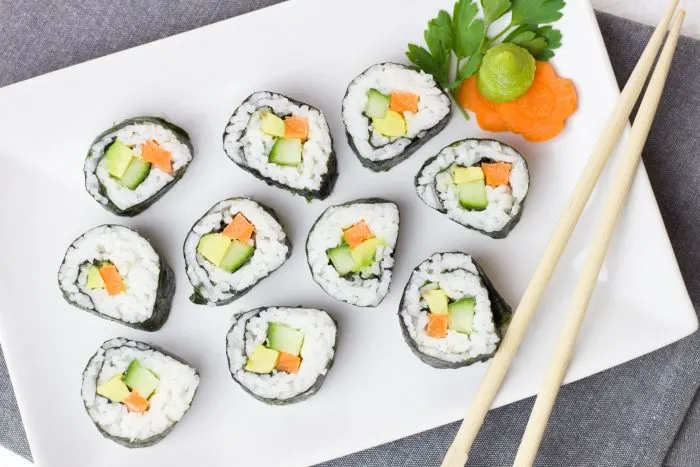 Of course, you can visit this page that has everything you need to know about making sushi at home. It has recipes listed, equipment, and more.
Today I am going to break it down for you and share with you all the essential info you need for making perfect sushi at home! Yes — you can make all kinds of your favorite sushi with these amazing tips.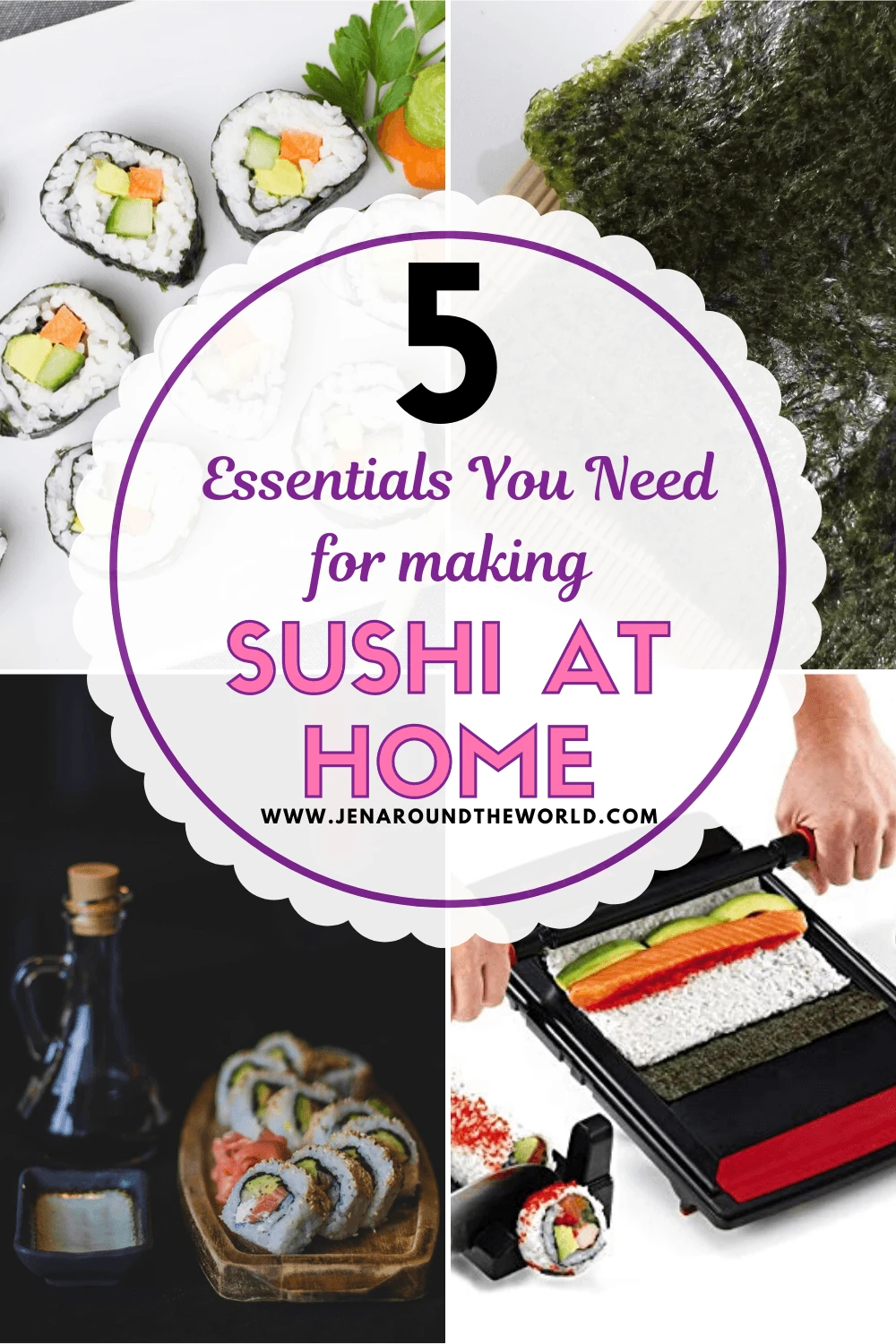 This post contains affiliate links.
What Do I Need to Make Perfect Sushi at Home
Sushi Making Kit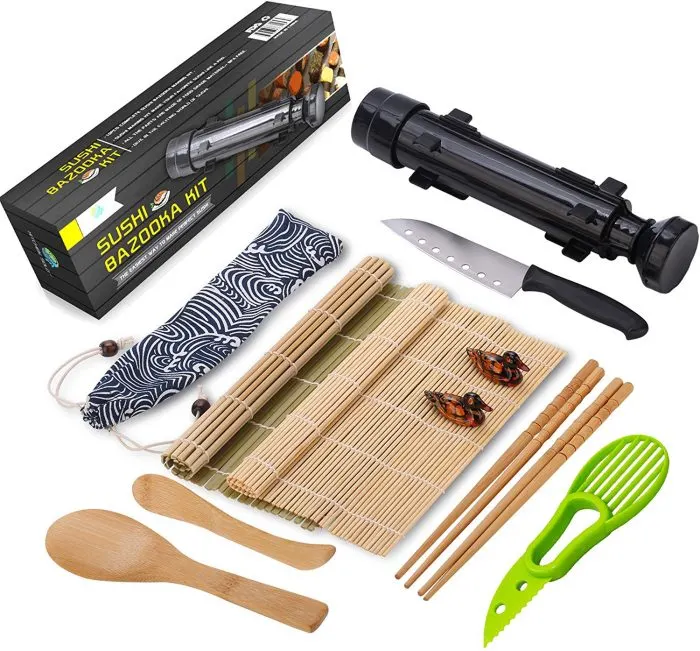 This sushi making kit comes with every single thing you will need to make sushi. It includes the rolling mat, sushi rice spoon, cutting knife, and more. The cost for this kit runs $23.99 and is an excellent price.
Good Sushi Rice
You are going to need good sushi rice, so I always like this Lundberg rice I get from Amazon. It is really inexpensive at $4.88 a bag and lasts me for several sushi-making meals. I use this sushi rice every time I am making sushi rice at home.
You may also want to look for a sushi rice cooker. If so, this post has 8 tips for choosing the perfect one.
Nori Sheets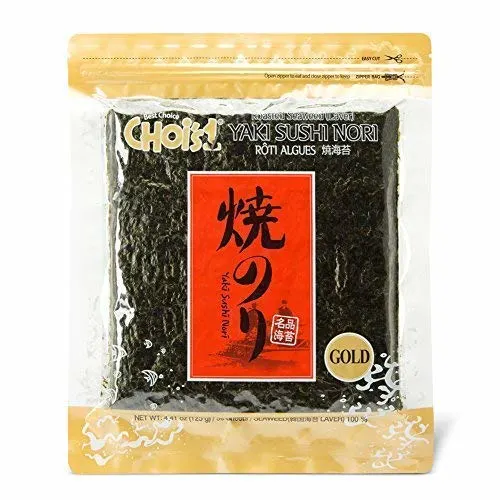 You are going to need nori sheets in order to roll your sushi rolls. You can pick these up at Walmart and Kroger, but I usually get mine on Amazon because they are only $9.99 for the entire package and there are like 50 or 60 sheets in here.
Good Sushi Cookbook
If you only have a few sushi recipes up your sleeve, be sure and get a good sushi cookbook like this one. It's only $10 and has a lot of great recipes inside.
Of course, if you need inspiration right this second, you can check out this post I shared with over 20 sushi recipes that go great with my eel sauce.
Sushi Knife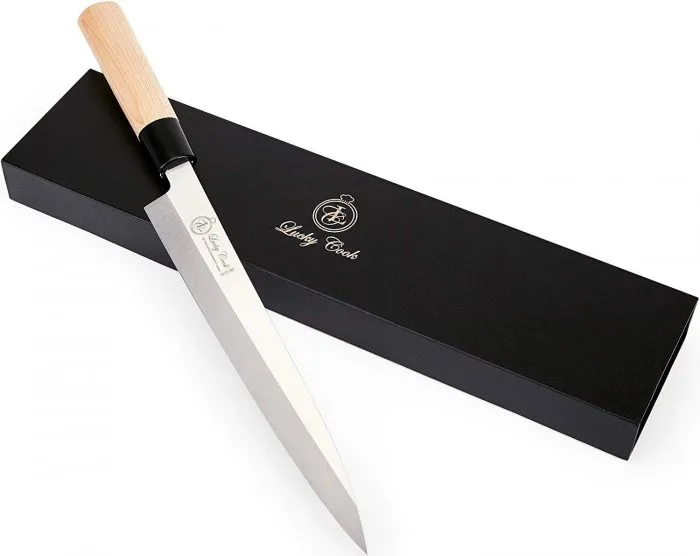 Cutting sushi is just as important as cooking it. If your knife is dull, you will squish every single thing out and all your hard work will be wasted. Invest in a sushi knife like this one (and it's only $24!).
Sushi knives are great for slicing Tempura Fried Sushi Rolls like this recipe.
Fun Serving Dishes for Sushi
Black Melamine Sushi Plates
These plates are so cute and would really make your sushi recipes pop. I first saw them when I was visiting and eating sushi in these San Diego Sushi Restaurants.
There is even an indented place for you to include your favorite dipping sauce! My eel sauce for sushi or my homemade sweet and sour sauce would be perfect served in these. These plates are $29.99 for a set of 5.
White Porcelain Serving Plates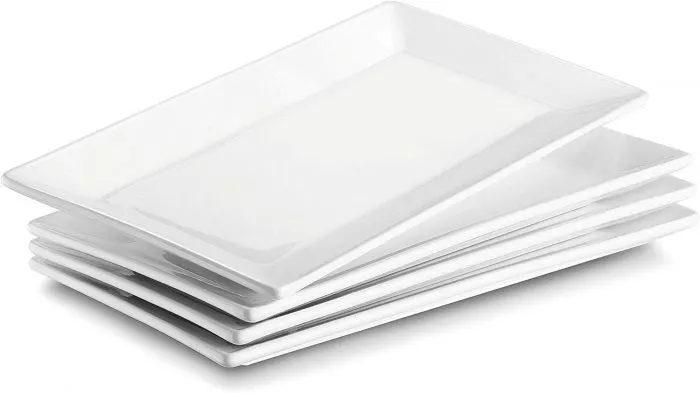 These are the serving plates that I own and use whenever we are serving sushi at our house. This set comes with 4 and is only $25.99.
Bamboo Serving Tray
These serving trays are so cute and I am totally ordering a couple of these today for myself. I can see so much potential using these for our Sushi nights and even our Asian inspired nights as well. They are priced at $9.44 each.
These would even go great with those sushi recipes you can eat while you're pregnant too!
Wood Chopsticks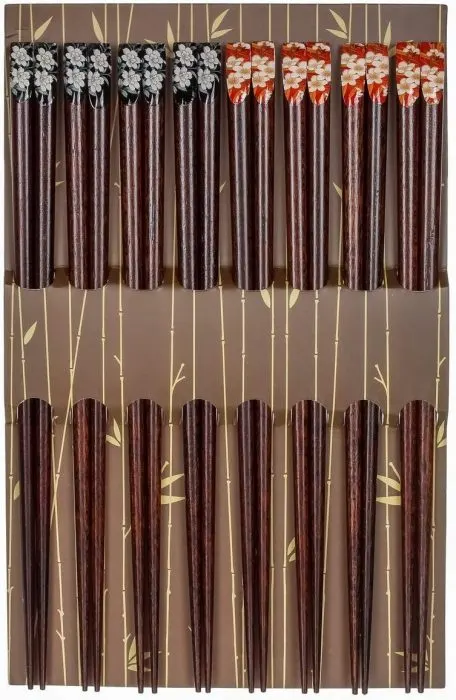 Don't forget the fun chopsticks! You need chopsticks for sushi, right?? This wood set is only $9.95.
Of course, if you want to get really spiffy for sushi night at your house, grab these Star Wars inspired chopsticks and enjoy fighting over all those delicious sushi rolls you made.
These chopsticks are only $19.97 for the entire set and are SO COOL. I am thinking I might need to buy a set for myself.
Sushi Sides
Okay — one more note of things you need if you are making Sushi at home. You need sauces. I already shared with you my two favorite dipping sauces, but I never eat sushi without two other ingredients —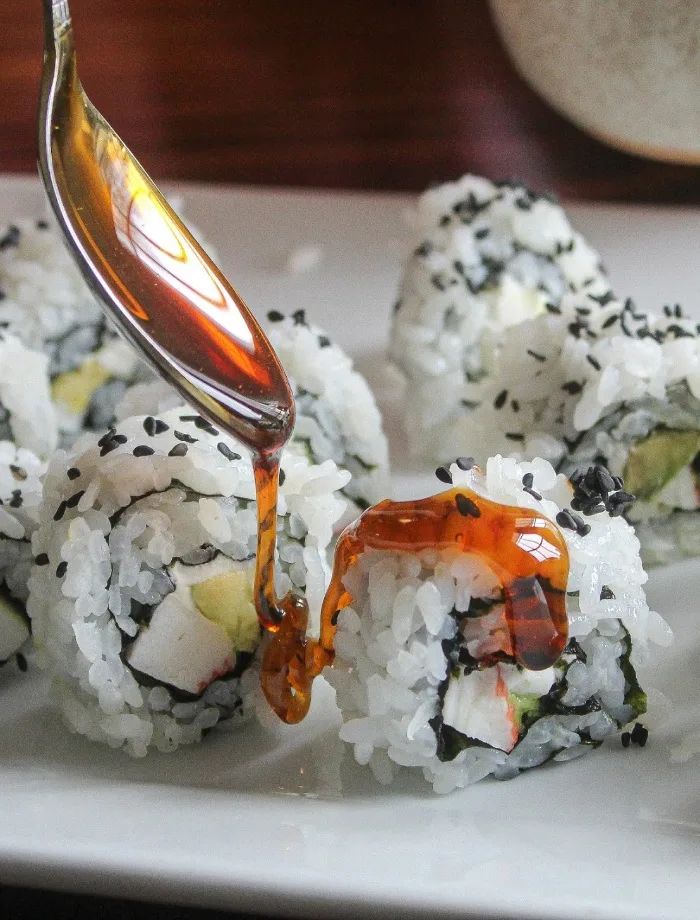 So there you have it! Everything you need to make your own sushi at home. These are my essential list of items you need and you will have perfect sushi at home every single time.