My Old Fashioned Apple Dumplings recipe is so simple and delicious and the perfect addition to apple week!
Several years ago, I tried my hand at making Old Fashioned Apple Dumplings.
From the moment I had my first taste of this very indulgent dessert, I knew it would not be the last time I made it.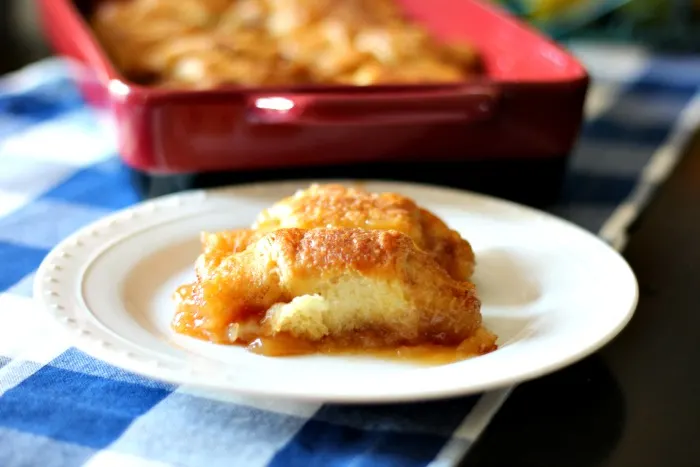 This post was originally published on July 26, 2017. It has been republished with updates!
This is one of those recipes that is so easy to make, there is NO reason NOT to make it! However, if apples are not your thing, you can totally switch out the fruit for your favorite. I have used pears, peaches, and more.
How to Make Old Fashioned Apple Dumplings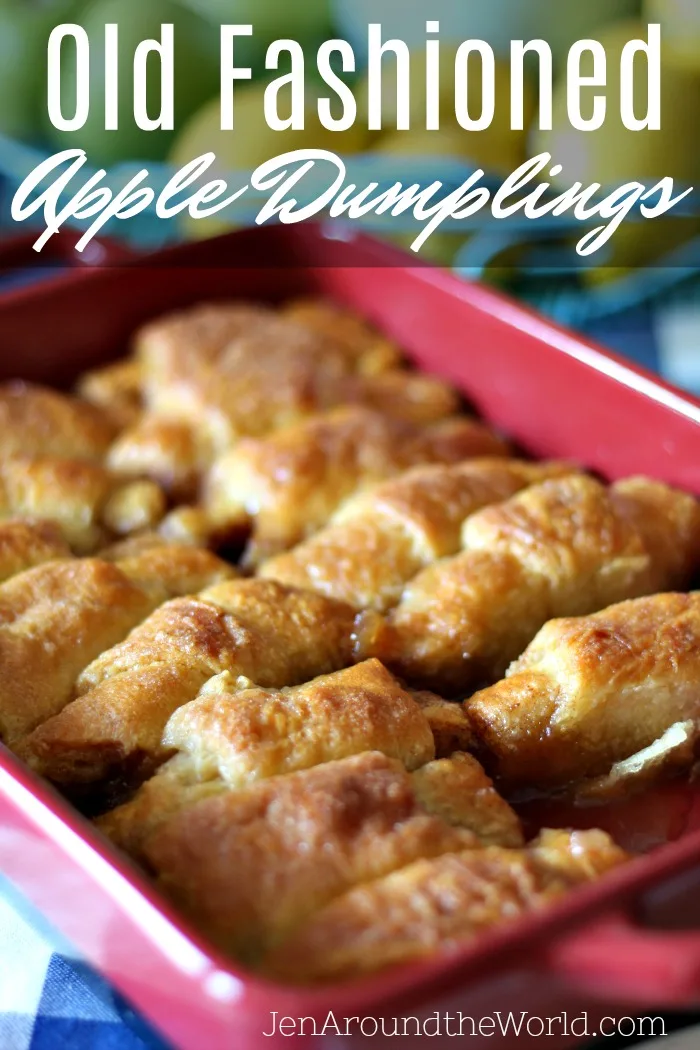 To start off, gather all your supplies –including your 2 sticks of butter! Yes — you read that right. Land-O-Lakes butter is what really makes this dish.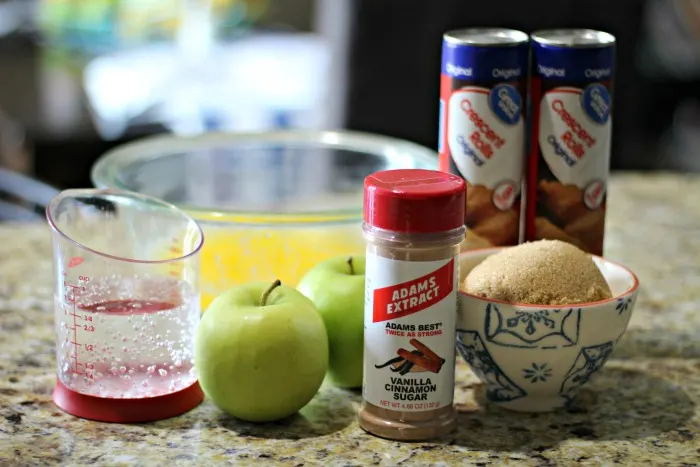 The finishing touch is the Adams Extract Vanilla Cinnamon Sugar mix that is sprinkled on top.
Start by peeling your apples and quartering them. Each apple should give you 8 slices, making for 16 apple dumplings.
Unroll your crescent rolls and separate them. Roll each apple inside a crescent roll.
Spray the bottom of your baking dish with non stick cooking spray and place all your apple dumplings in the 9×13 dish.
You don't even have to worry about if the sides touch. It's totally okay.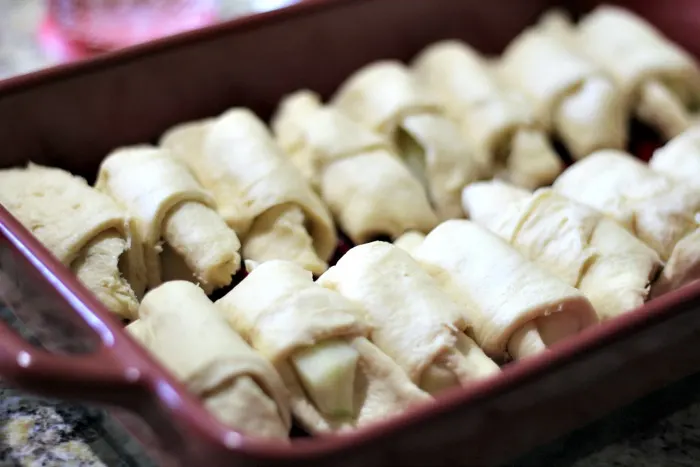 Now — here's the fun part. Take your brown sugar, butter, and Adam's extract vanilla cinnamon sugar and mix together.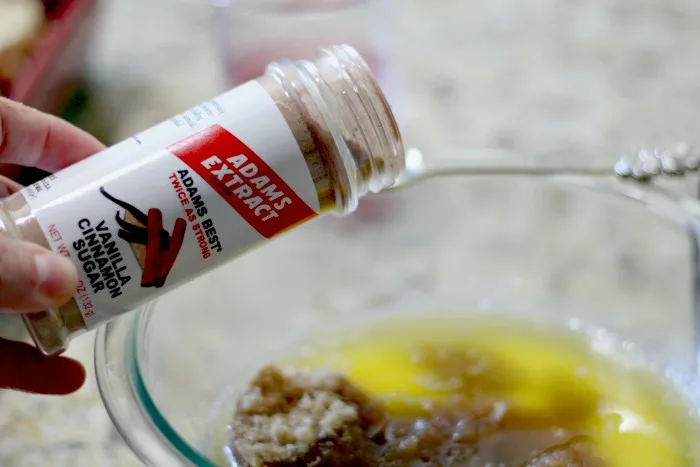 Then you are going to pour this delicious goodness ALL over those dumplings in that pan. Your Old Fashioned Apple Dumplings will be swimming in a bath of butter. It is okay — I promise.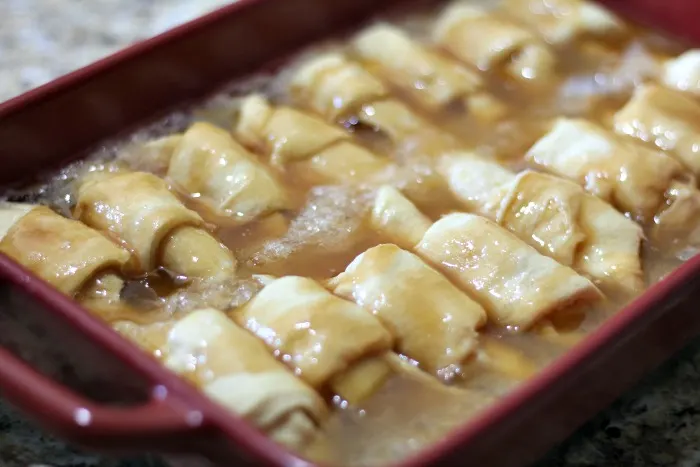 Now, take your lemon lime soda and pour all around the edges of the pan. Don't mix it — just pour it on top. Then place in your 350 degree oven for about 35-45 minutes or until golden brown.
You are seriously going to love this dish. However, if apples are not your thing, you can totally switch it out with peaches, pears, or other fun fruits.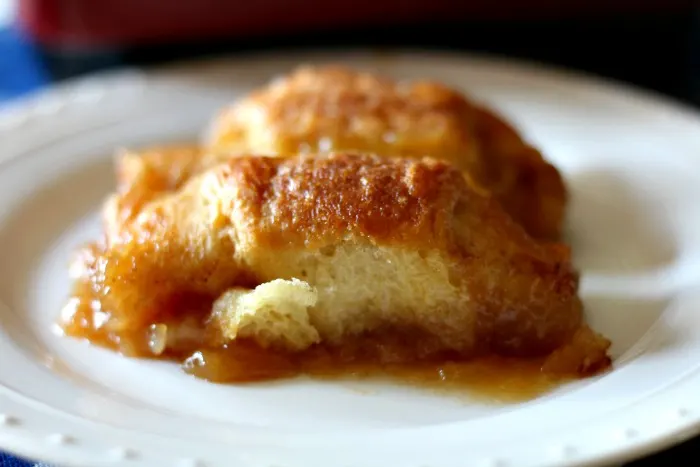 Looking for more apple recipes? Check these out!
Yield: 16 dumplings
Old Fashioned Apple Dumplings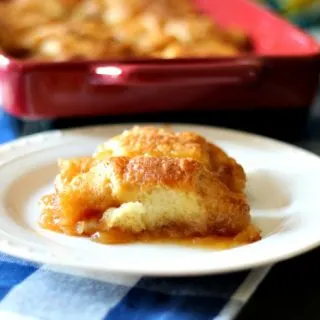 This apple recipe will leave you wanting more and more. The buttery sauce pairs perfectly with the crispness of the apples.
Ingredients
2 cans refrigerated crescent roll dough (8 count can)
2 sticks of Land-O-Lakes butter
1 1/2 cups brown sugar
1 teaspoon vanilla extract
1 teaspoon cinnamon sugar​ or to taste
1 can, 12oz Sprite
2 large Granny Smith apples, peeled, cored, and quartered
Instructions
Preheat oven to 350 degrees F.
Wash the apples, peel and cut into eight equal slices.
Unwrap the crescent roll and separate the triangles.
Place a piece of apple on each triangle of dough (on a wider side) and roll it in a croissant.
Butter a 13 x 9-inch baking dish.
In a separate bowl, combine the butter, cinnamon, sugar and vanilla. Mix until you get a liquid mixture without lumps and pour over the rolls.
Pour soda around the edges of the rolls (but not over) and bake for 35-45 minutes, or until they become golden brown.
Serve immediately with a scoop of vanilla ice cream or eat them just like they are!
Nutrition Information:
Yield:
16
Serving Size:
1
Amount Per Serving:
Calories:

255
Total Fat:

9g
Saturated Fat:

4g
Trans Fat:

0g
Unsaturated Fat:

4g
Cholesterol:

17mg
Sodium:

182mg
Carbohydrates:

42g
Fiber:

2g
Sugar:

24g
Protein:

3g