This recipe for Barilla Red Lentil Pasta with Spicy Tomatoes and Garlic Infused Olive Oil and post are sponsored by Barilla but the content and opinions expressed here are my own.
One of my favorite foods to eat is pasta. I can eat SO MUCH pasta it's not funny. The problem with that though is that pasta by itself can be okay — but the way we make pasta creates heavy dishes. We love adding creams and thick alfredo sauces to our pasta dishes.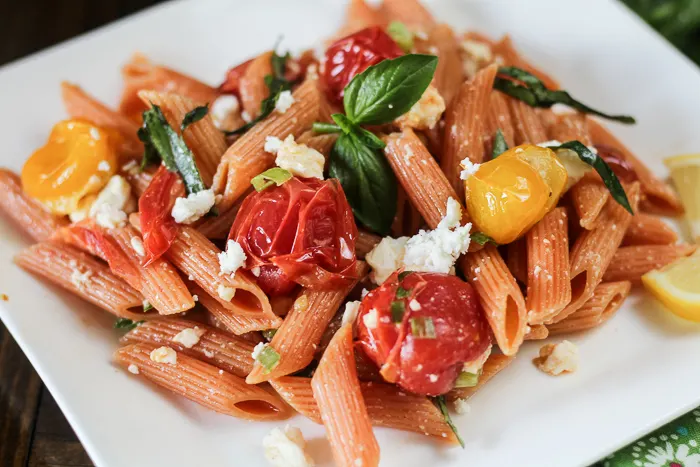 New Barilla Pastas!
Recently, however, I have made the decision to eat better — including my pasta, so I was pleasantly surprised when Barilla reached out and asked if I wanted to help promote their legume pasta!
You can find the pasta on Amazon so head over there and stock up and don't forget to leave a review too!
This pasta dish I am sharing with you features the Barilla Red Lentil Pasta (that's right — it's only made with red lentils). And since we are working hard at cleaning up our diet and eating healthier, we made the perfect light sauce to go over it.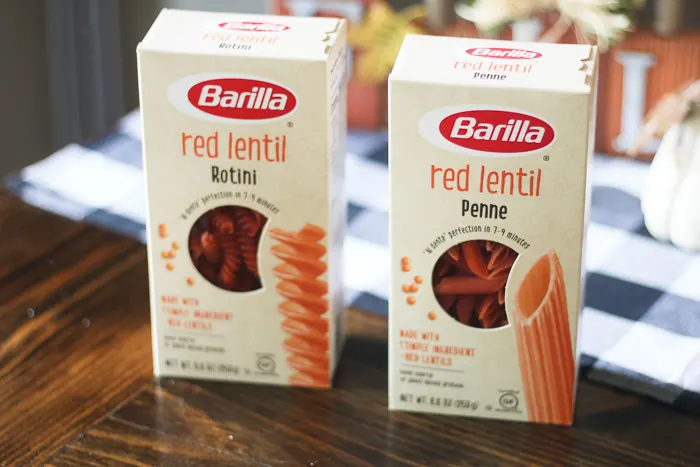 Why Barilla Red Lentil Pasta?
In spite of my best efforts to choose better-for-me food options, I have been let down so many times by the healthier alternatives out there. I mean — have you tasted some of the healthy kinds of pasta on the market? Not only is the taste and texture off, but some of the ingredients can be questionable as well.
Barilla has addressed this gap by introducing legume-based pasta. The legume pasta is made from one simple ingredient (chickpeas or red lentils), and has a superior taste and true "al dente" texture compared to similar products on the market today.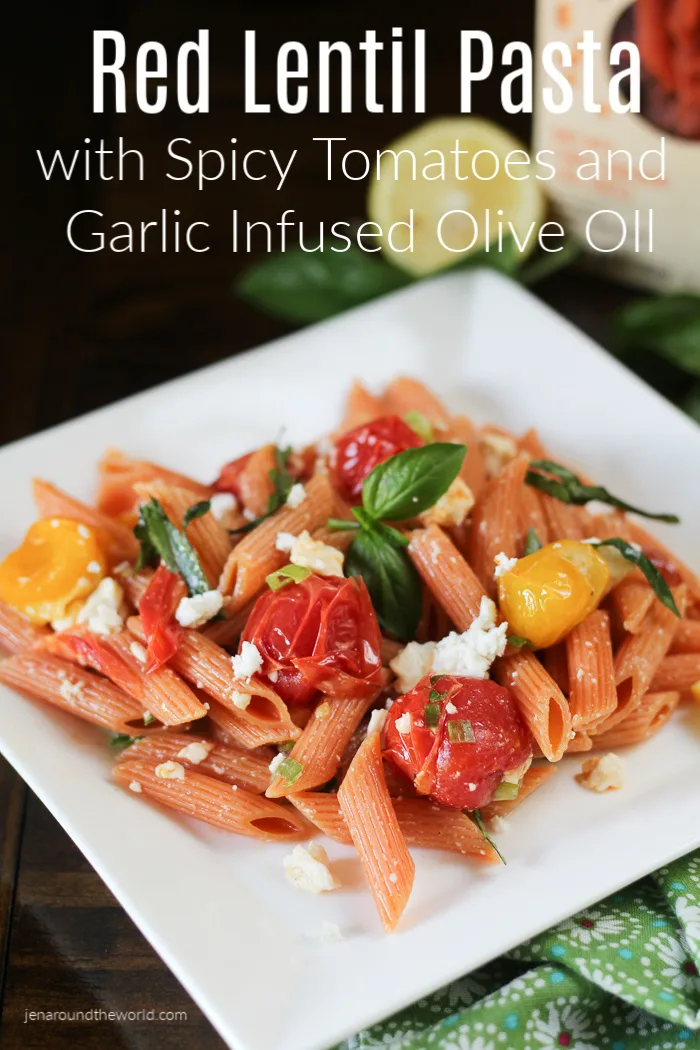 How to Make My Spicy Tomato and Garlic Infused Olive Oil Sauce
Okay — so let me start by saying that I was a skeptic when it came to this pasta. I mean, can it really taste good and be good for you too? The answer is YES!
You are going to love how simple and easy this recipe is. I mean, what's not to love about roasted fresh tomatoes, garlic-infused olive oil, and the Barilla Red Lentil pasta?
So — let's get started!
The first thing you need to do is roast your tomatoes in a 350-degree oven for about 20 minutes.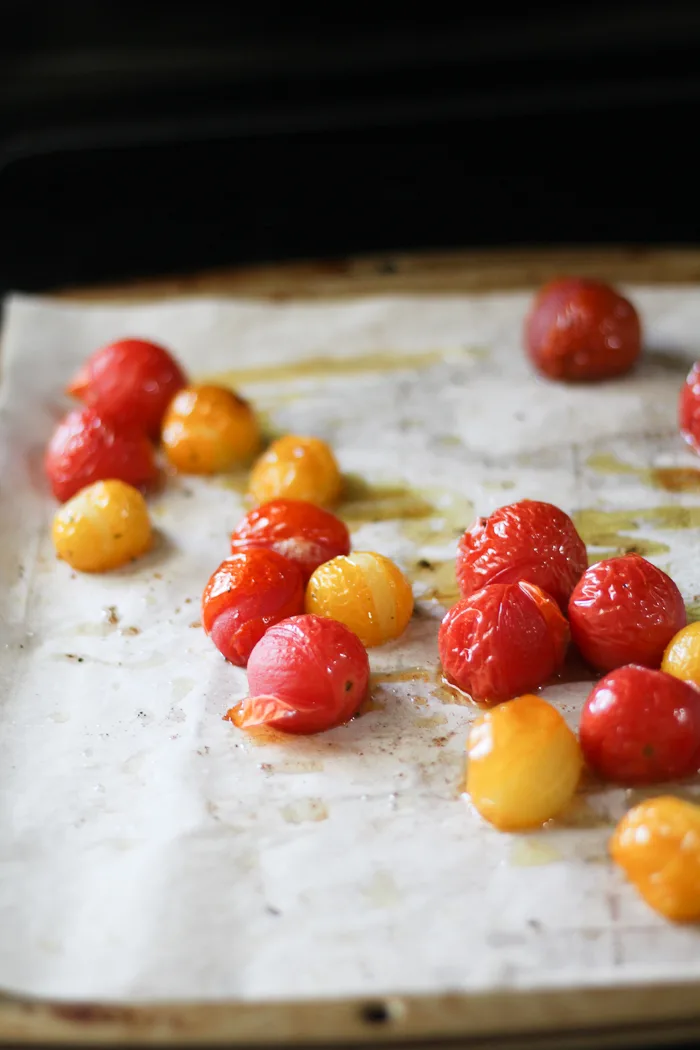 While the tomatoes are roasting, you can get your other simple ingredients ready — fresh basil, Feta cheese, sliced green onions, and a splash of lemon juice.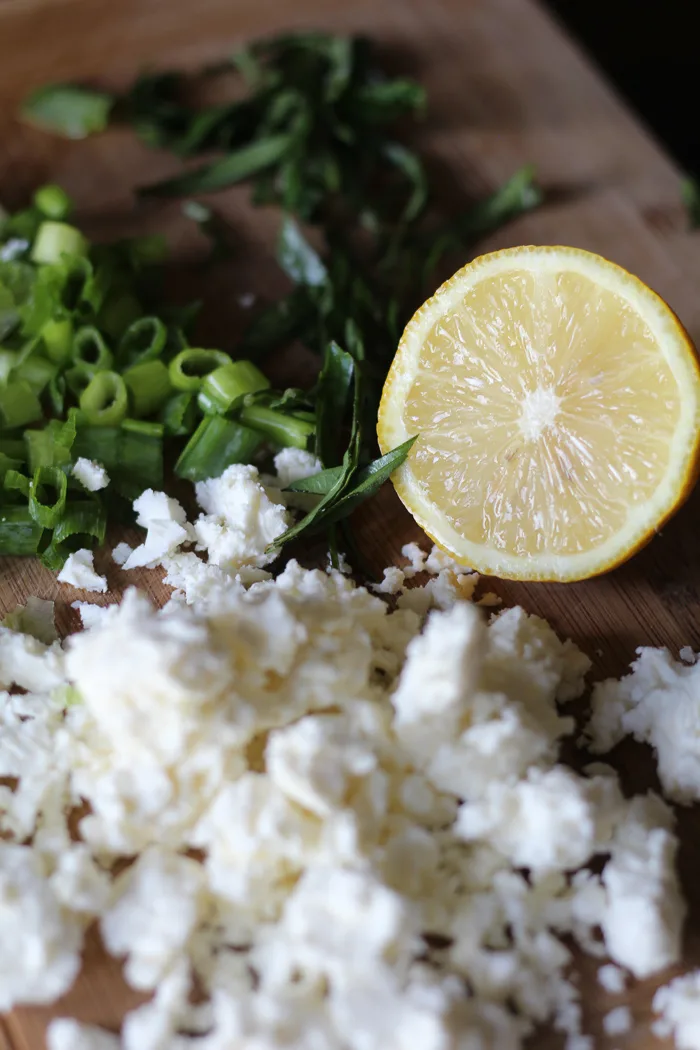 The Garlic Infused Olive Oil
My daughter is the one in our home that makes some of the best spice mixtures ever. A while back, she grabbed one of my jars and started adding a bunch of ingredients to it and then she topped it off with extra virgin olive oil.
She added things like garlic, dried peppers, rosemary, salt, pepper, and red chili flakes. We use this oil for everything now because it has such an amazing flavor to it.
Once the tomatoes are done roasting, remove them from the oven and cook the pasta. I love how easy and versatile the Barilla Red Lentil Pasta is to cook. Once I got the water hot enough, I added the salt and cooked the pasta for about 7-9 minutes.
It comes out perfectly al-dente every single time. And you know what? There is absolutely no chewy cardboard texture that comes with other healthy pasta.
This one has the most amazing flavor — and my daughter who HATES lentils said this is the best pasta she has ever tasted.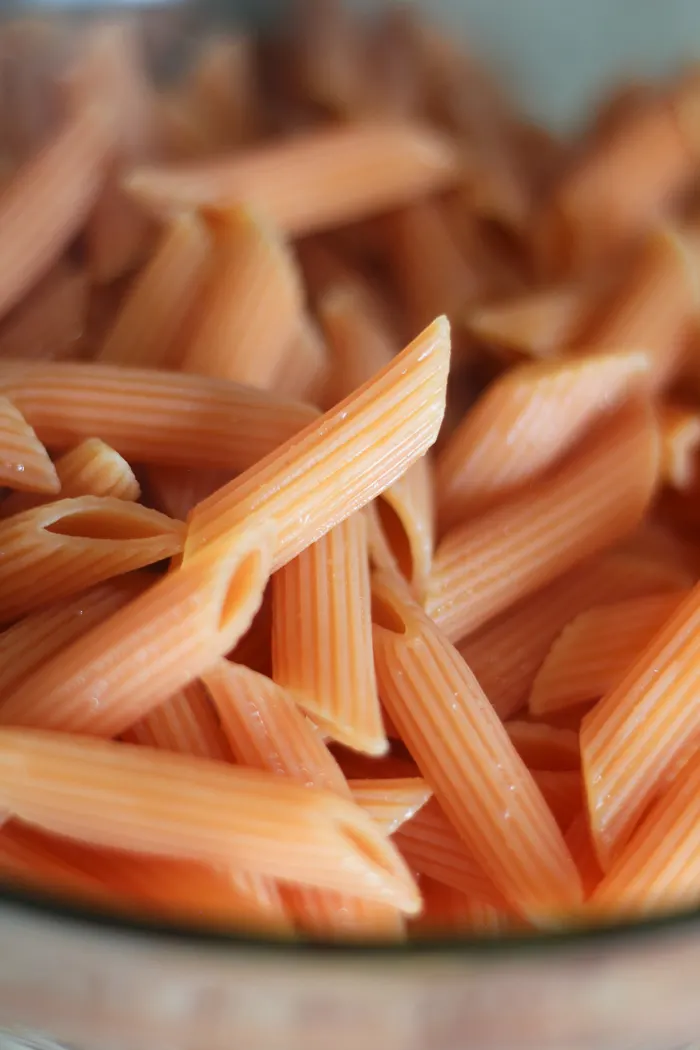 Once your noodles are done cooking, simply drain them and set them aside.
In a large bowl, add your garlic-infused extra virgin olive oil first.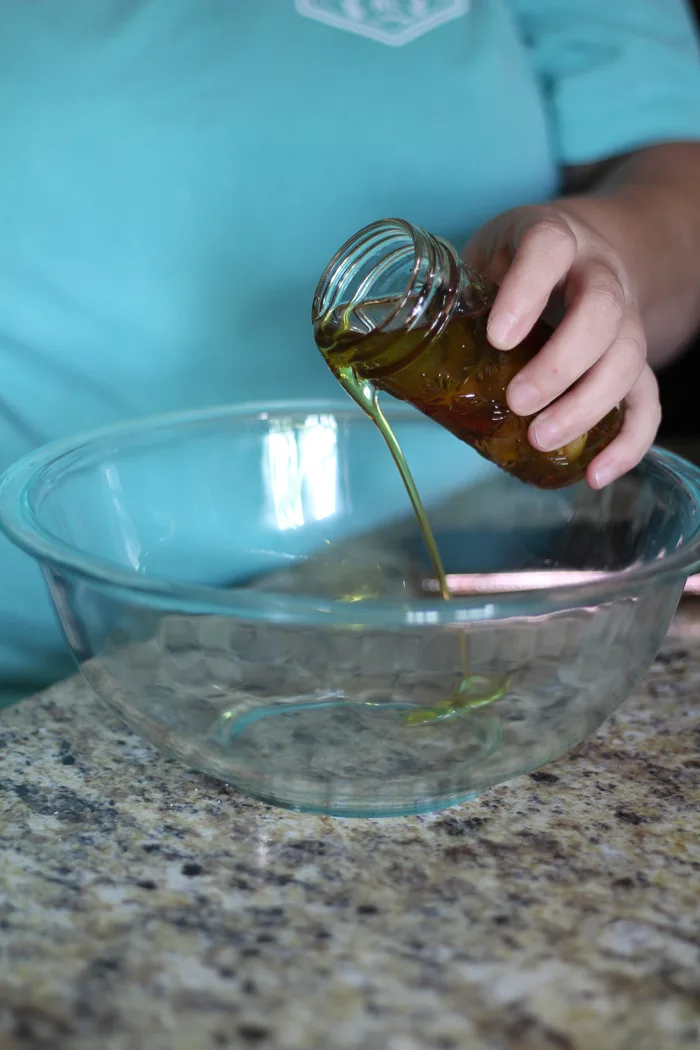 Next, add in the tomatoes. Don't forget to pour in those juices as well!
Now — add in the pasta and toss everything to combine. For the last step, top with your feta cheese, basil, green onions, and a splash of lemon juice.
Now — you are ready to enjoy one of the most amazing and healthy pasta dishes you have ever made. Everything in this dish is healthy and good for you — and the best part? You don't even have to feel guilty eating it.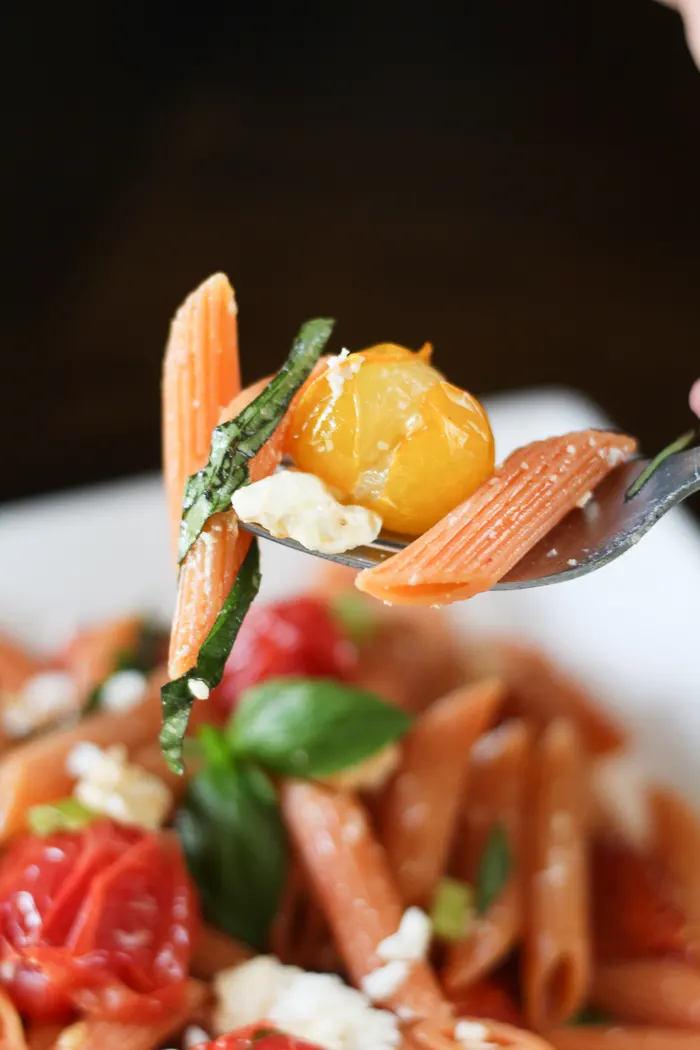 Check out this new pasta!
To learn more about the legume pasta from Barilla, visit this website. Not only do you have red lentils in both rotini and penne, but you also have chickpea pasta as well in both rotini and penne.
Now, I feel like I can have my pasta and not feel guilty about indulging in my favorite food.
Purchase here on Amazon for an easy way to add healthier options to your diet –and leave a review with your thoughts on the pasta!
This simple recipe idea is so easy and delicious.
More Simple Pasta Recipes
Yield: 8 servings
Barilla Red Lentil Pasta with Spicy Tomatoes and Garlic Infused Olive Oil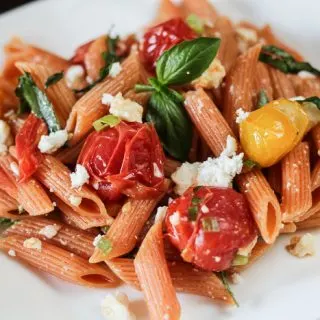 This red lentil pasta from Barilla is the perfect way to make your favorite comfort food with a kick!
Ingredients
1 box of Barilla Red Lentil Pasta
1 pint of Petite Medley Cherry tomatoes (or whatever cherry tomatoes you have on hand)
1/2 cup of pepper and garlic-infused​ olive oil
1/4 cup of feta cheese
1/2 of a lemon
7 basil leaves, chiffonade
Instructions
Roast tomatoes in a 350 degree oven for 20 minutes.
While the tomatoes are roasting cook your pasta for 7-9 minutes. Drain and set aside.
Once the tomatoes come out of the oven, mix together with the pasta and all the other above ingredients.
Season with salt and pepper for garnish
Enjoy!
Notes
To make a spicy garlic-infused olive oil, combine in a jar 3 garlic cloves, 2 dried Thai chilies, 1 sprig of rosemary, 1/4 teaspoon of salt, and 1/4 teaspoon of pepper, and then top it off with extra virgin olive oil.
Keep on hand and use in many dishes. When the oil gets low, just keep filling it up!
Nutrition Information:
Yield:
8
Serving Size:
1
Amount Per Serving:
Calories:

78
Total Fat:

4g
Saturated Fat:

1g
Trans Fat:

0g
Unsaturated Fat:

2g
Cholesterol:

4mg
Sodium:

47mg
Carbohydrates:

10g
Fiber:

3g
Sugar:

2g
Protein:

4g