These 15-minute meal ideas will have you making the perfect dinner on the fly.
Cooking on the fly is my specialty. If I can get dinner on the table in 15 minutes or less, I consider that an even better win.
Knowing all that got me thinking about all the meals I have in my back pocket — those ones where I literally can get on the table in a jiffy, and made me want to share that with y'all.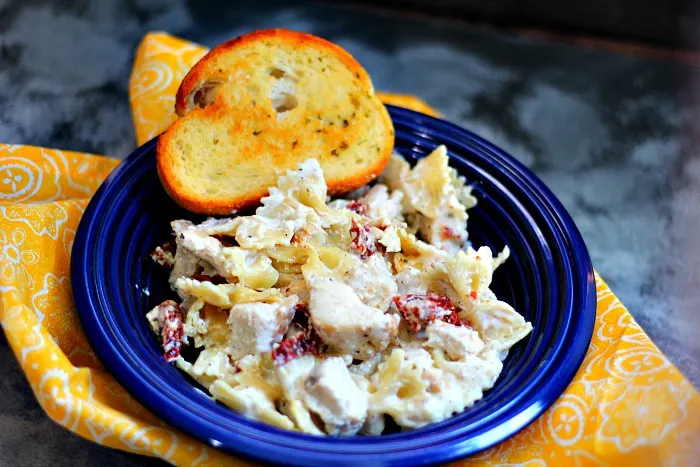 This list is several of my recipes — 100 to be exact – that I have made before. Some are linked because I have shared them on the blog, and some are not linked because those are recipes that I will be sharing with you in the future.
I hope that in this list you can find something easy and delicious to make for your family as well!
100 Easy 15-Minute Meals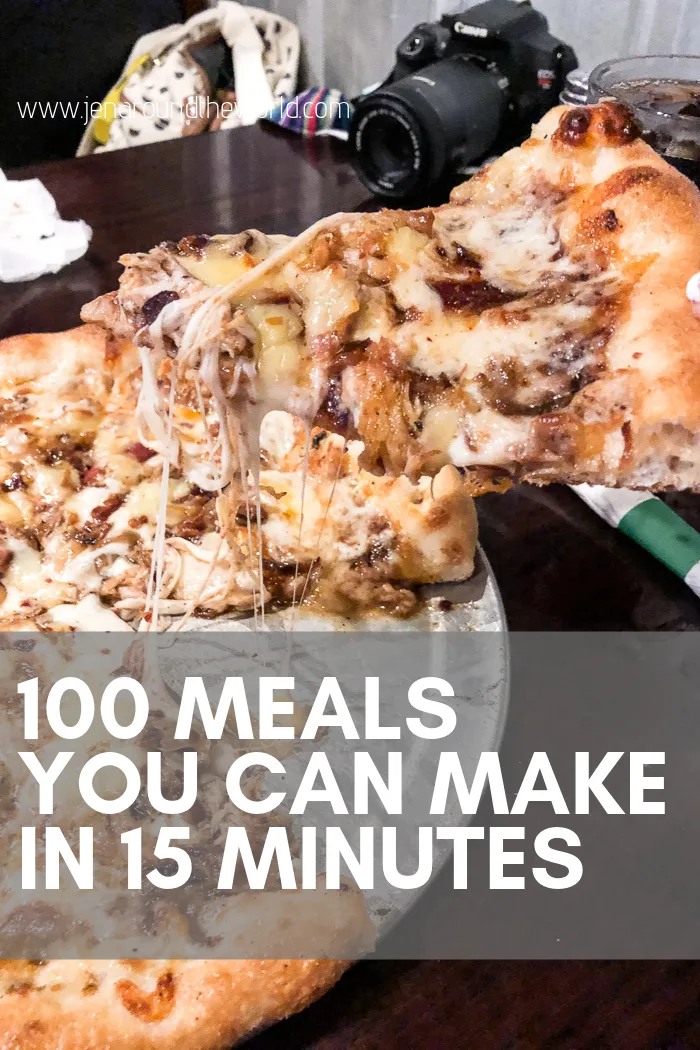 Beef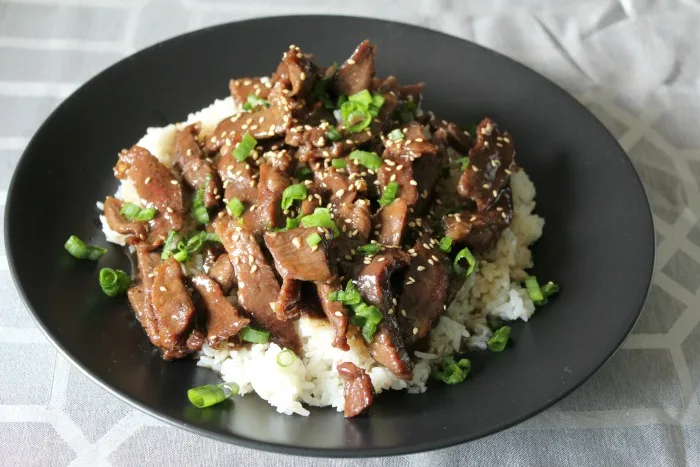 These beef recipes are some of my absolute favorite. I do a lot of meal prep so when I know I am going grocery shopping, I will buy meats in bulk and pre-cook them to cut down on time during the week.
Here are a few ways I do that —
Cook up 5 pounds of ground beef ahead of time to use for tacos, spaghetti, pasta dishes and more
Slice and seasons steaks for recipes like broccoli and beef stir fry or Sticky Mongolian beef
Go ahead and pat out hamburger patties to cut down on that time in the kitchen as well. Season them and freeze them until ready to use.
Check out these beef recipes
2. Smashburgers
3. 15 Minute Beef and Broccoli Stir Fry
7. Grilled Steak with Chimichurri Sauce
8. Quick French Dip Subs with Homemade BBQ Potato Chips
9. Steak and Brussel Sprouts Stirfry
10. Quick and Easy Flank Steak Tacos
11. Pepper Steak with Horseradish Cream Sauce
13. Cilantro and Lime Flavored Steak Fajitas
14. Sirloin Steak with Poblano Pesto
15. Salsbury Steaks
Chicken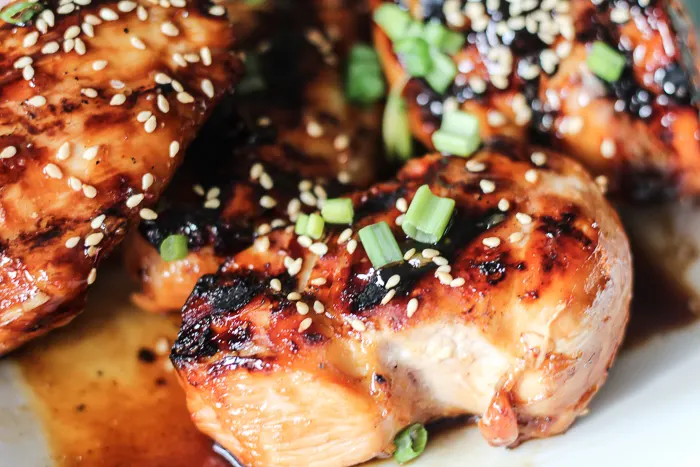 Chicken is one of those meats that you can literally do anything you want to it and it will come out amazing every single time. Here's how I meal prep for chicken dinners —
Buy a rotisserie chicken from the store for quick sandwiches
Boil a whole fryer and shred the meat off to use for soups, stews, and tacos
Use tenderloins instead of whole breasts to cut down on the cooking time
Freezer dump meals are your friend
Check out these chicken recipes
16. Grilled Chicken Tacos
17. Honey Garlic Chicken
18. Sheet Pan Chicken Fajitas
20. Chicken Ranch Wraps
21. Sesame Chicken and Broccoli
22. Southwest Chicken Quinoa Salad
23. Grilled Chicken
24. Fried Chicken Tenders
25. Cilantro Lime Chicken Tacos with Rice
26. Thai Chicken Lettuce Wraps
27. Chipotle Turkey Tacos
28. BBQ Chicken Stuffed Baked Sweet Potatoes
30. Paleo Jerk Chicken Lettuce Wraps
32. Chicken Burritos
33. Grilled Chicken Caesar Wraps
34. Chicken Cordon Bleu Crescent Wraps
35. Chicken and Asparagus Stir Fry
Pork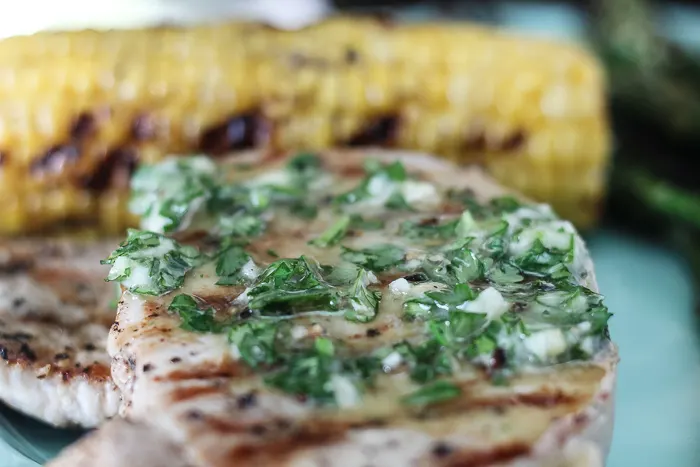 Pork cooks up just like chicken so you can pretty much do it the same way as you do chicken. If buy thinner pork chops, they cook in less time — and cook your pork to about 145 and let it rest. This cuts down on cooking time as well.
Check out these pork recipes
36. Hawaiian Pork Kabobs with Coconut Rice
37. Grilled Pork Chops with Garlic Herb Butter
39. Crispy Pan-Fried Pork Chops
40. Honey Garlic Pork Chops
41. Garlic Butter Pork Chops
Pizza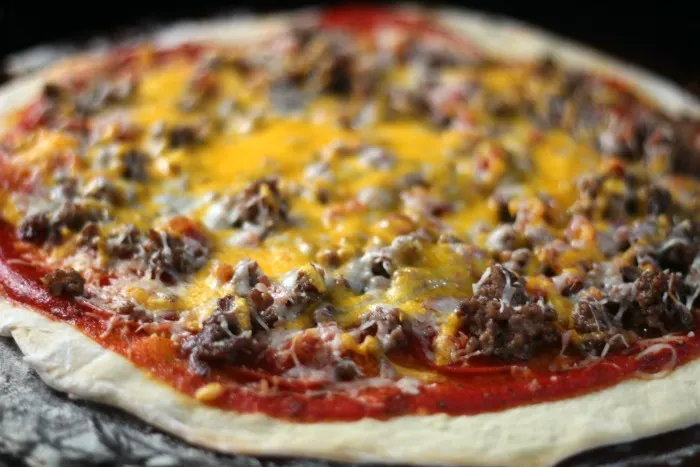 Now, I can hear you now saying that pizza takes a lot longer than 15 minutes — but not if you prep ahead of time. Use my pizza dough recipe and my pizza sauce recipe and make up a batch ahead of time on meal prep day. You can pre-make your pizzas and freeze them so that when you are ready, you can pop them in the oven — quick and easy like!
Here are a few of my favorite pizza recipes
45. Delicious BBQ Chicken Pizza
46. Pepperoni Pizza Puffs
47. Easy Pizza Sliders
48. Mexican Pizza
49. Fresh Mozzarella and Pesto French Bread Pizza
51. Easy Pizza Dippers with Pesto Ranch Dip
52. How to Make Heart-ShapedPizzas
Sandwiches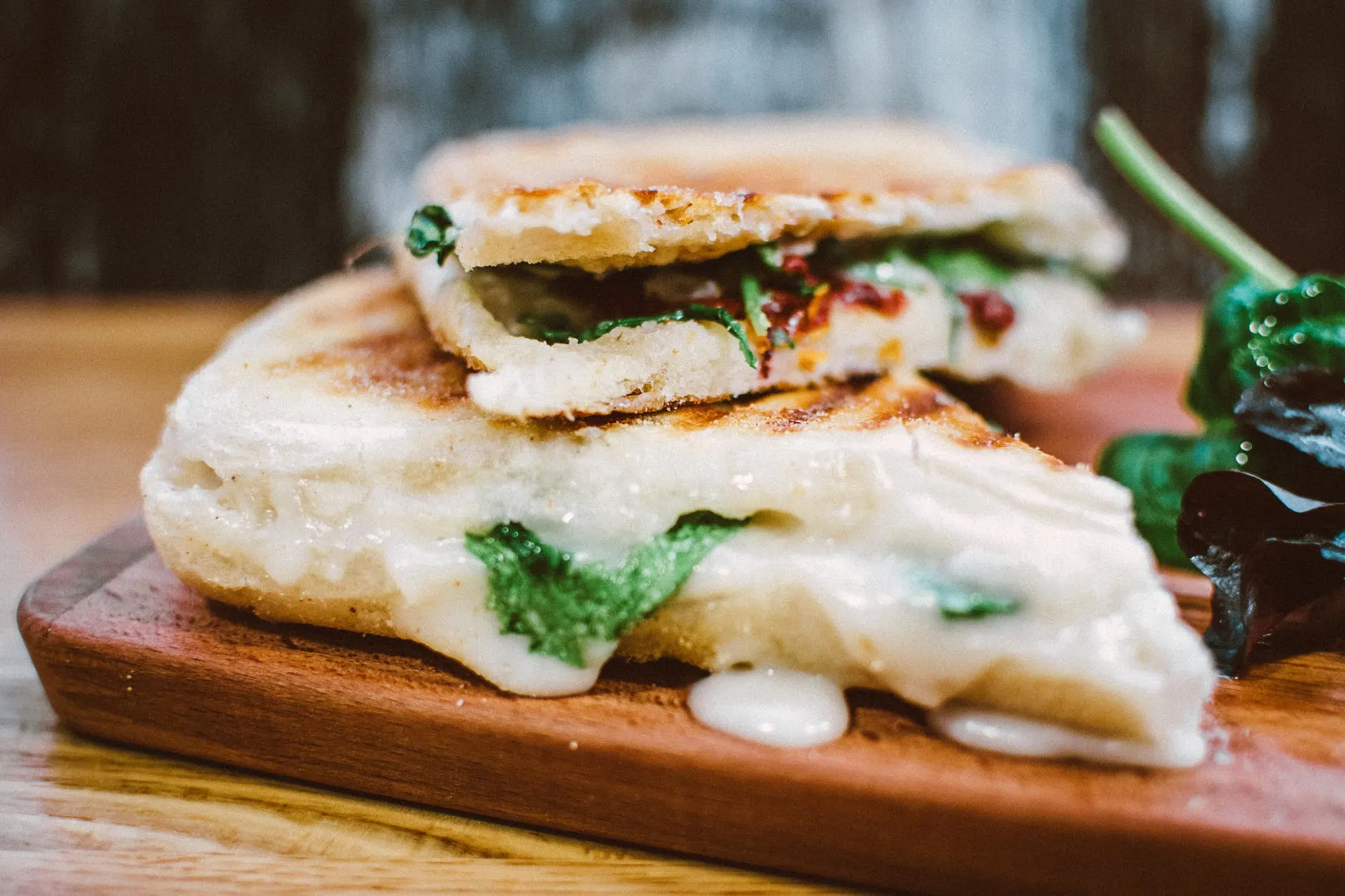 Sandwiches are some of the easiest to prepare for a quick weeknight meal. These are some of my top sandwich recipes.
Check out these easy sandwich recipes
54. Drip Beef Sandwiches
55. Everything Bagel Ham and Cheese Sliders
56. Hot Ham and Cheese Sandwiches
57. Grilled Chicken Sandwiches
58. Pulled Pork Sandwiches
59. BBQ Chicken Sandwiches
60. Pineapple Grilled Burgers
61. Jalapeno and Pepper Jack Cheeseburger
62. Grilled Brat Tacos with Lime Horseradish Slaw
63. Cowboy Steak Sandwich
64. Grilled Cheese and Jalapeño Sandwich
65. BLT Sandwich
66. Chicken Quesadillas
Seafood
Because of the cooking time on seafood, these are always quick and easy meals to prepare.
Check out these fabulous seafood recipes
67. Quick and Easy 15 Minute Shrimp Tacos
68. Beer Battered Fish and Fries
69. Brown Butter and Lemon Baked Mahi Mahi w/Roasted Asparagus
71. One Pan Lemon Shrimp and Asparagus
74. Sweet and Spicy Salmon
75. Salmon Cooked in Parchment Paper
76. Blackened Tilapia
77. Blackened Catfish
Soups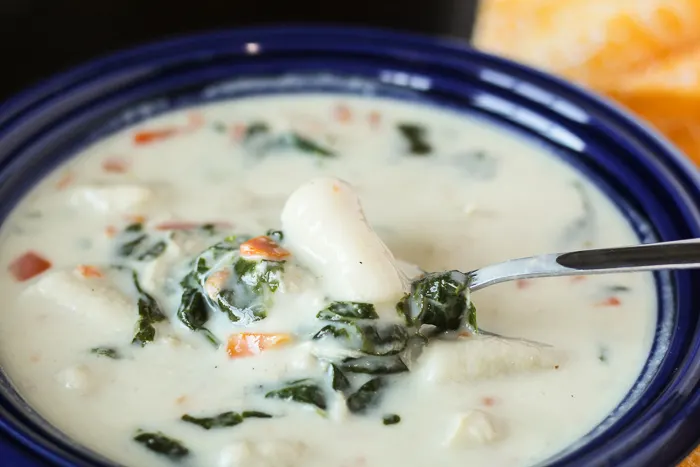 Soup always comes together quickly – especially if you have the meat cooked ahead of time. Here are a few of my favorites.
Check out these soup recipes
78. Chicken Taco Soup
79. Homemade Chicken Noodle Soup
82. Chicken Tortilla Soup
83. Chicken and Quinoa Stew
84. Tomato and Tortellini Soup
Pasta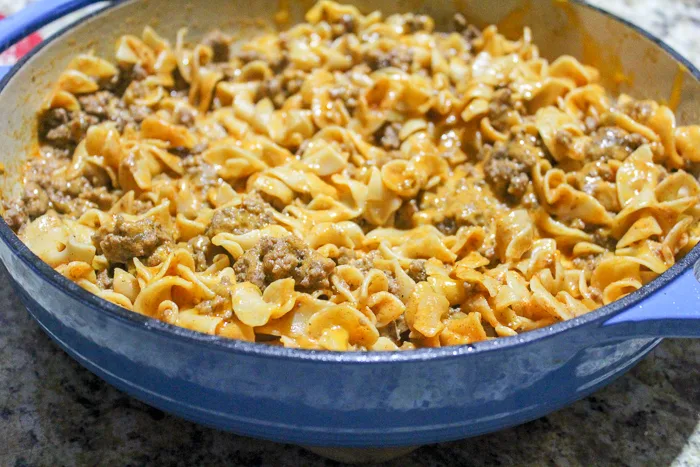 Pasta dishes are easy to throw together. While the noodles are cooking, you can make your sauce and then voila — everything comes together in a snap!
Here are my favorite pasta dishes
85. Tomato and Basil Pesto Pasta
87. Chicken Lo Mein
88. One Pan Gluten-Free Chicken Broccoli Pasta
90. Spaghetti with Vodka Sauce
91. Barilla Red Lentil Pasta with Spicy Tomatoes and Garlic Infused Olive Oil
92. Ina Garten's Summer Pasta Salad
93. Garlic Shrimp with Blistered Tomatoes and Linguine
95. gluten-Free Skinny Chicken Broccoli Alfredo
96. One Pan Cheeseburger Pasta
97. Easy Lemon and Garlic Pasta
98. Greek Pasta Salad
99. Delicious Cajun Sausage Alfredo
100. Spaghetti Carbonara
Now that you have a list of 15-minute meals ready at your fingertips, there is no excuse not to make a great meal, right?? It's dinner on the fly!