I am all about making homemade jams and jellies these days. This last week, I tried my hand at making homemade blackberry jam. So far, this has been my favorite.
Thanks to Ball® Home Canning for sponsoring this post and sending me the all-new jelly jars to store my homemade jams in!
Making homemade blackberry jam is not hard at all. In fact, making any jam or jelly is pretty easy.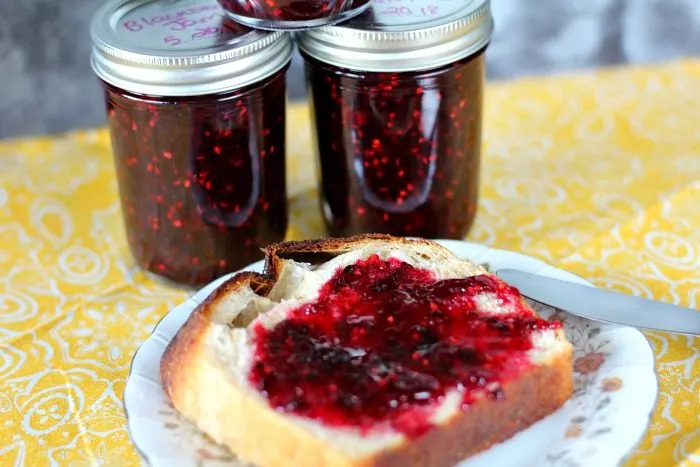 When it comes to canning, there are several types. There is pressure canning (which my mom did a lot of when I was growing up). You can also do water bath canning (what you do for a lot of salsas and jellies). And there is freezer canning (like I did with the strawberry jam I recently made).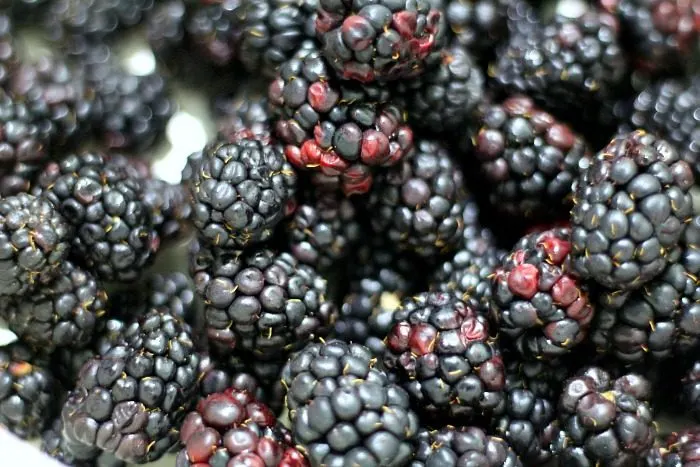 How to Make Homemade Blackberry Jam
First, you want to make sure that you get really good ripe blackberries. You can use fresh or frozen — either one works well. For this one, I used fresh. The store had a great deal on the berries, so I bought two of the large packs to make this jam with.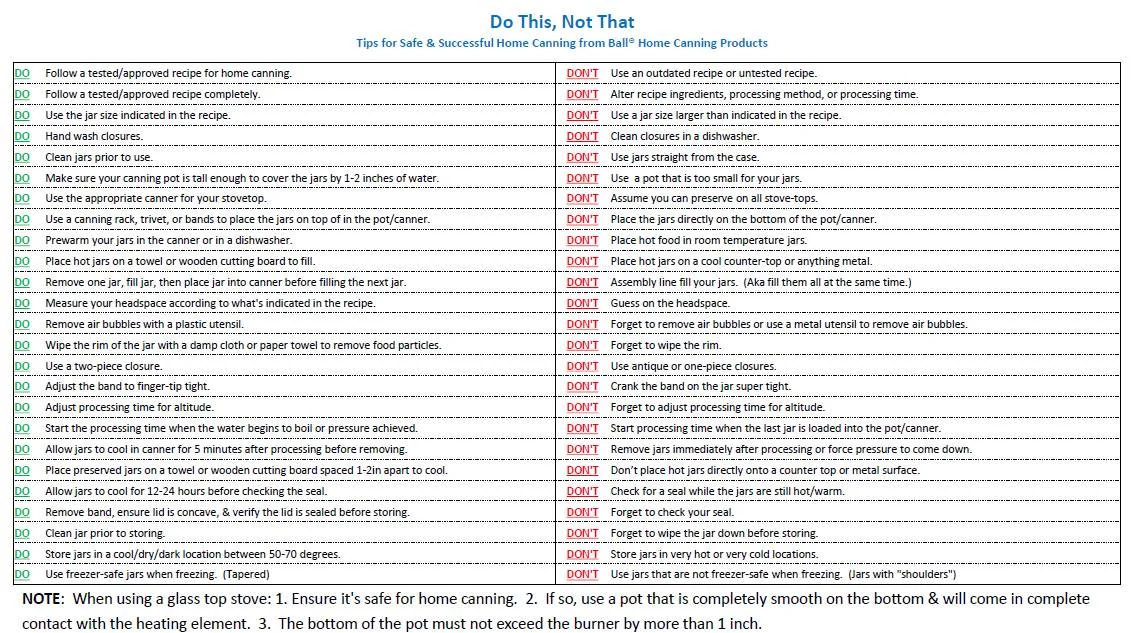 You are going to need pectin.
Pectin is what will make your jelly set up well. There are two kinds of Pectin — powdered or liquid. Either one works fine.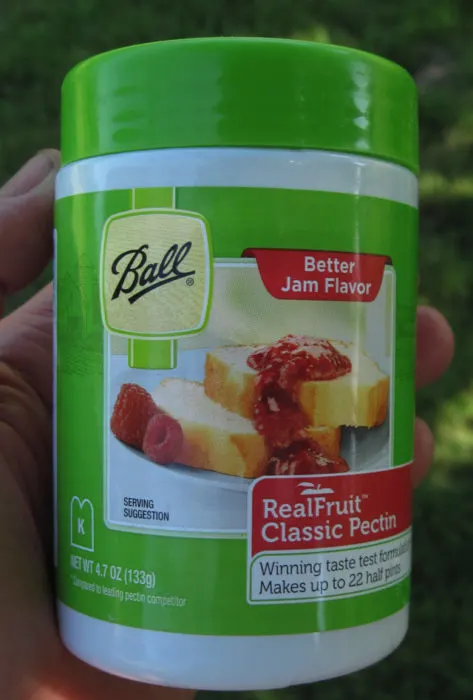 And then you need jelly jars.
For me, there has only ever been one jelly jar that I've used and that is Ball® Home Canning. Growing up, the jars were covered in beautiful diamond cuts.
My mom had jars that had specialty lids. Sometimes, she would have me cut rounds of fabric and string to place over the top to dress them up when she gave them away.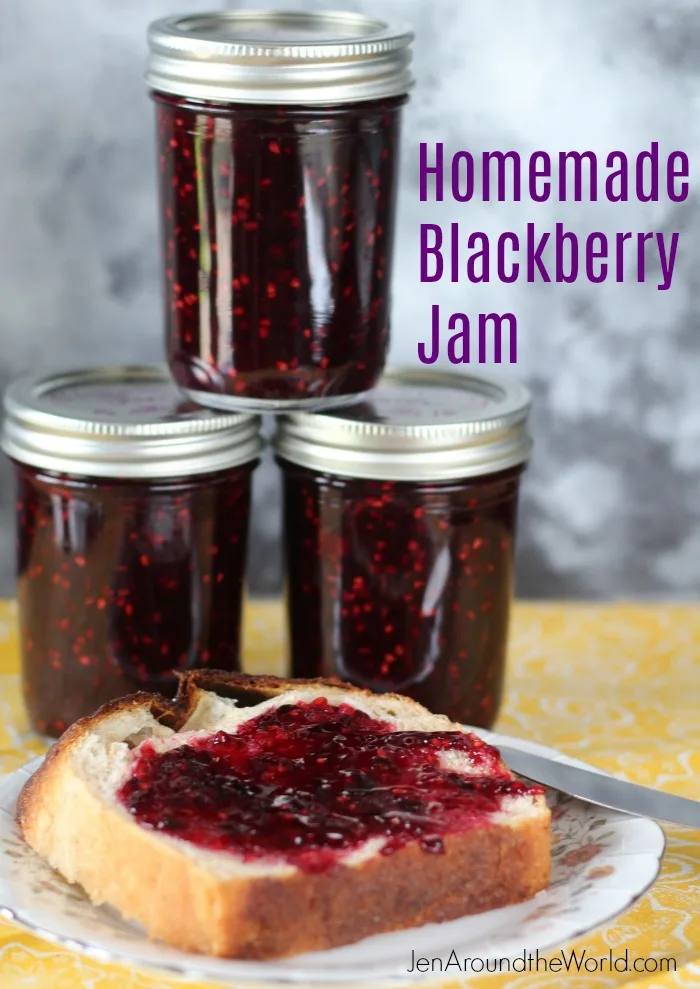 I've loved this memory my entire life and so I now pass on that tradition myself. Except — I use the new Ball® Home Canning Jars.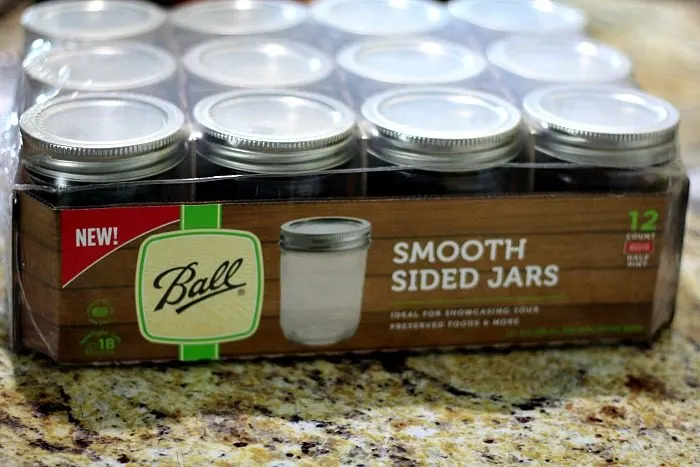 The new jars are smooth sided, making it easier to see your jams and jellies better. But don't worry — the Ball logo is still up front and center on every single jar.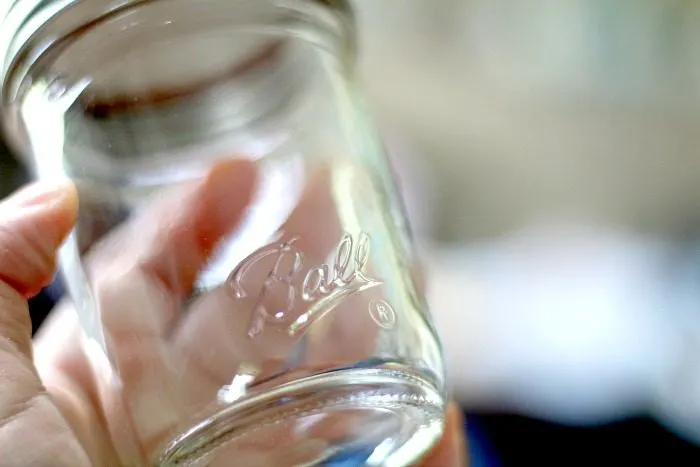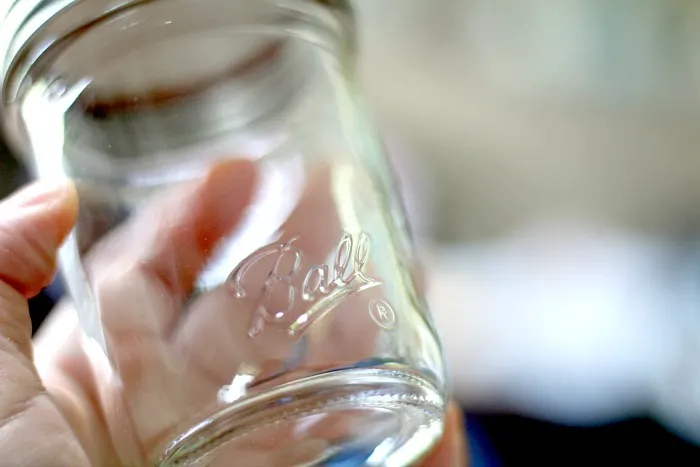 Let's Get that Homemade Blackberry Jam made!
Now that you have your star ingredients, it's time to make that jelly! Before you do though — you need to prepare your jars for canning. Heat jars in a stock pot of simmering water until ready for use. Do not boil. Wash lids in warm soapy water and set bands aside.
Using a potato masher, smash your berries really good. I like my jam chunky so I never puree my fruit. For me, those chunks of fruit make for a delicious piece of toast.
Once you get your berries mashed, add in your sugar and boil on the stovetop for a couple of minutes. That gives the sugar time to melt and it will create the most beautiful liquid you have ever seen.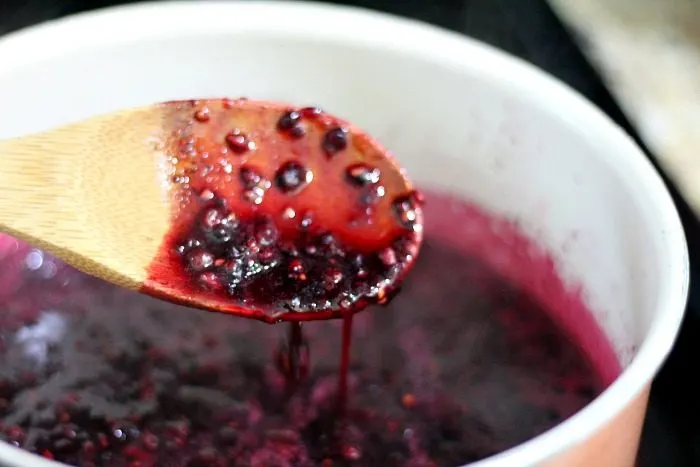 At this point, you can add in your pectin and lemon juice (if you are adding that) and boil for 1-2 more minutes.
Pull your jars out of the hot water bath and dry them off. Then, ladle the hot jam into the jars making sure to leave 1/4″ headspace at the top.
Center the lid on the jar and apply the band, adjust to fingertip tight. Place the jars in the boiling water canner. Repeat until all jars are filled.
Process jars 10 minutes. Turn off the heat, remove jars from canner and let them stand 5 minutes. Cool the jars on the counter for 12-24 hours. Check lids for seal, they should not flex when the center is pressed.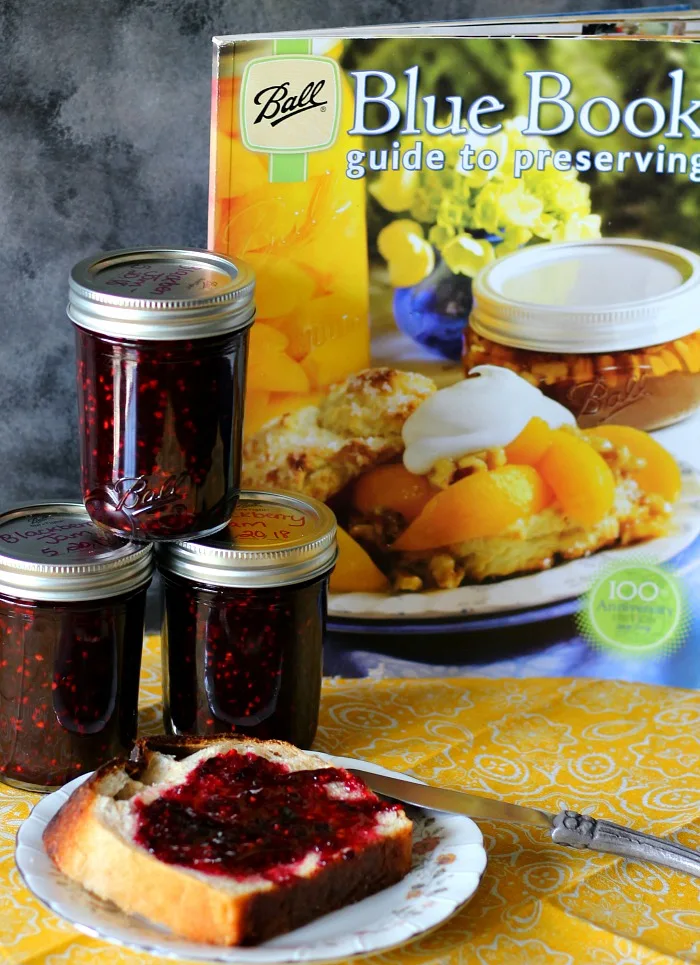 It's really that simple. It's not rocket science and the jam is better than any store-bought jam you will find. For more information on canning and preserving, please check out Ball Home Canning.
Looking for other jam and jelly recipes? Check these out!
Yield: 6 half pint jars
Homemade Blackberry Jam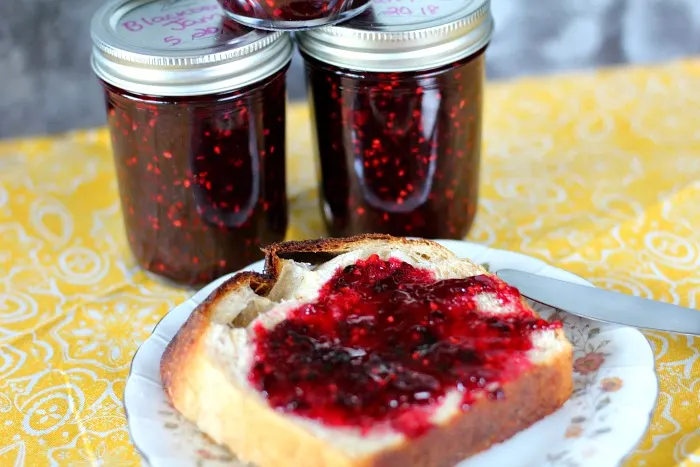 Make this easy homemade blackberry jam today to serve on top of fresh hot biscuits or a piece of toast.
Ingredients
4 cups blackberries, crushed
3 cups sugar
4 1/2 tbsp Ball Real Fruit Pectin
6 half pint size Canning Jars
Water Bath Canner
Instructions
Prepare boiling water canner. Heat jars in simmering water until ready for use. Do not boil. Wash lids in warm soapy water and set bands aside.
Combine berries in an 8-quart saucepan. Gradually stir in pectin. Bring mixture to a full rolling boil that cannot be stirred down, over high heat, stirring constantly.
Add entire measure of sugar, stirring to dissolve. Return mixture to a full rolling boil. Boil hard 1 minute, stirring constantly. Remove from heat. Skim foam, if necessary.
Ladle hot jam into a hot jar leaving a ¼ inch headspace. Remove air bubbles. Wipe jar rim. Center lid on jar and apply band, adjust to fingertip tight. Place jar in boiling water canner. Repeat until all jars are filled.
Process jars 10 minutes, adjusting for altitude. Turn off heat, remove lid, let jars stand 5 minutes. Remove jars and cool 12-24 hours. Check lids for seal, they should not flex when center is pressed.
Nutrition Information:
Yield:
80
Serving Size:
1
Amount Per Serving:
Calories:

35
Total Fat:

0g
Saturated Fat:

0g
Trans Fat:

0g
Unsaturated Fat:

0g
Cholesterol:

0mg
Sodium:

2mg
Carbohydrates:

9g
Fiber:

0g
Sugar:

8g
Protein:

0g