Bobby Flay's Parker House Rolls are our family's favorite bread recipe to serve at any meal. This recipe makes a lot, so it is great for freezing and storing.
Thanksgiving has come and gone and now we are in the countdown to Christmas. One of my favorite things about the holiday season is cooking and baking with my daughter.
Some of our best conversations have happened during our cooking sessions. It just seems like she opens up more when we are creating delicious cakes and pies — or recipes like this one for Bobby Flay's Parker House Rolls.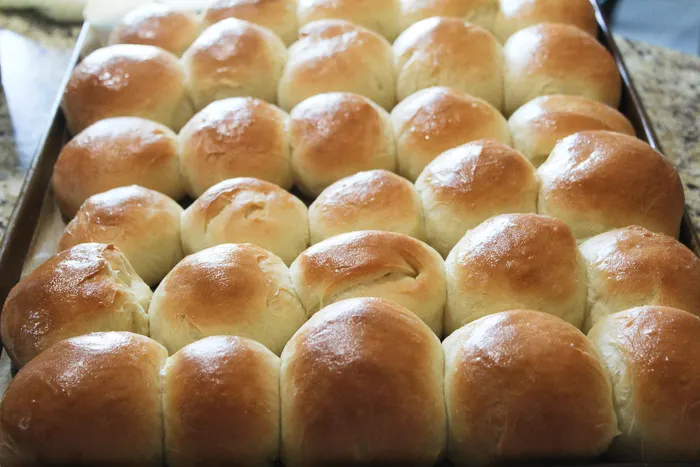 I used to be scared to make homemade bread dough for our family meals, but that's all changed. Yes — there have been failed attempts, but I never let that stop me.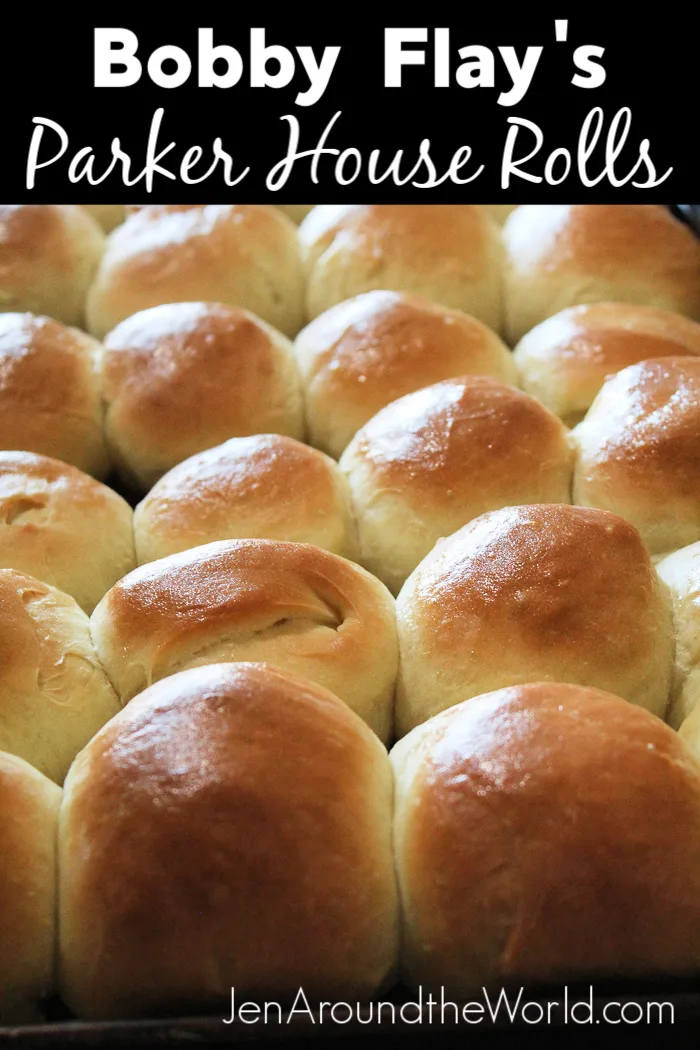 Believe me when I tell you that there have been some bricks that went directly into the trash can after coming out of the oven. But then, there are times like these — when they turn out perfectly.
How to Make Bobby Flay's Parker House Rolls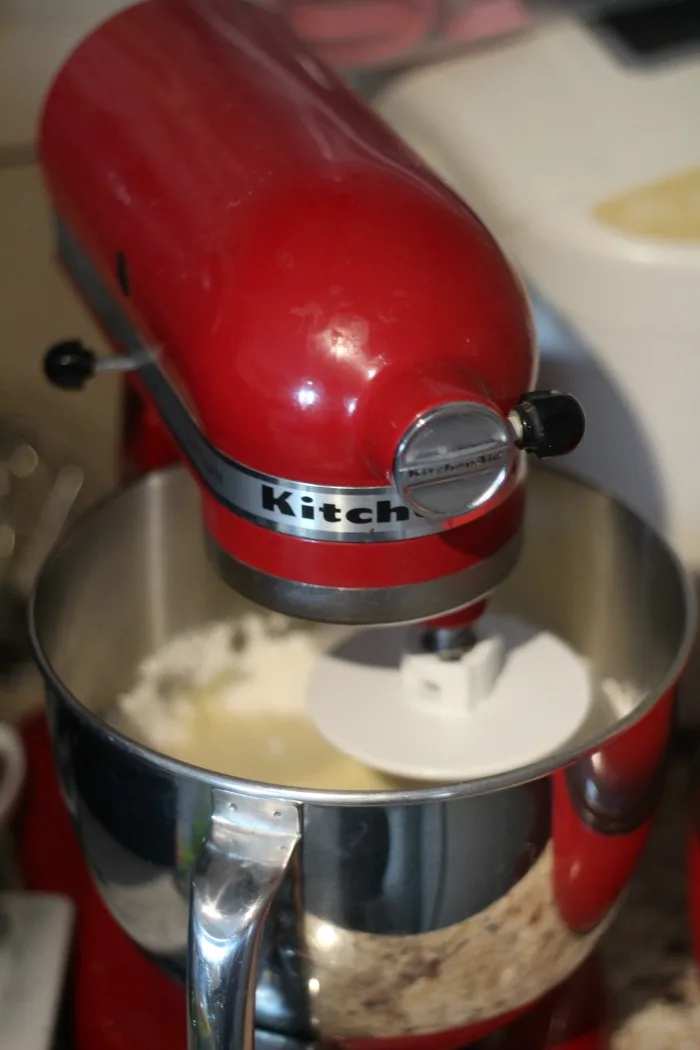 My Kitchenaid Mixer is my best friend when it comes to making homemade bread. It cuts down drastically on the knead time and always, always makes the bread come out light and fluffy all the time.
I have made fresh homemade honey wheat bread, or one of my most popular recipes is my Copycat Cheesecake Factory Bread.
One way for sure you can tell if your rolls are going to come out right or not is if your dough rises to twice the size in the bowl.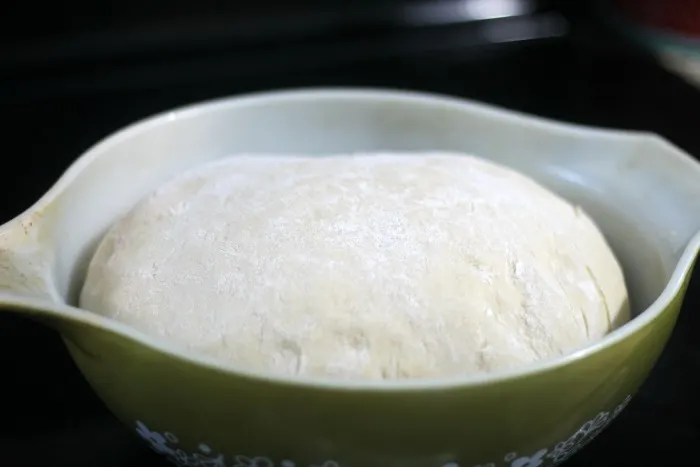 Just look at that beautiful dough. There is just something about dough that rises like this that gets me all giddy inside. The secret to making it look like this is simple. The yeast you use needs to be FRESH.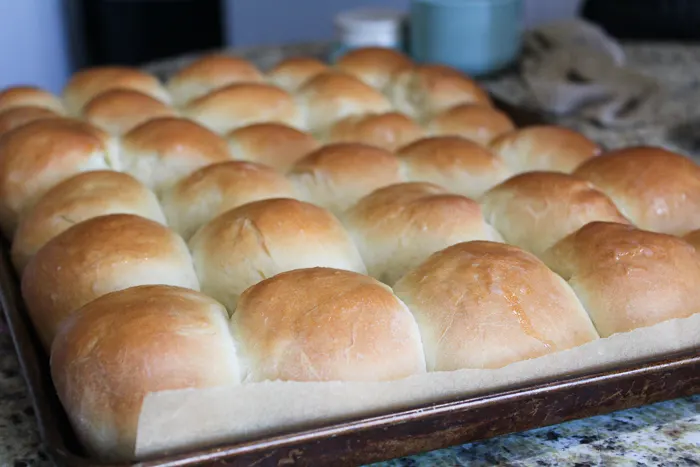 I feel like Betty Crocker when this happens 🙂
Kayla loves to roll out the dough for me and make these Bobby Flay Parker House Rolls.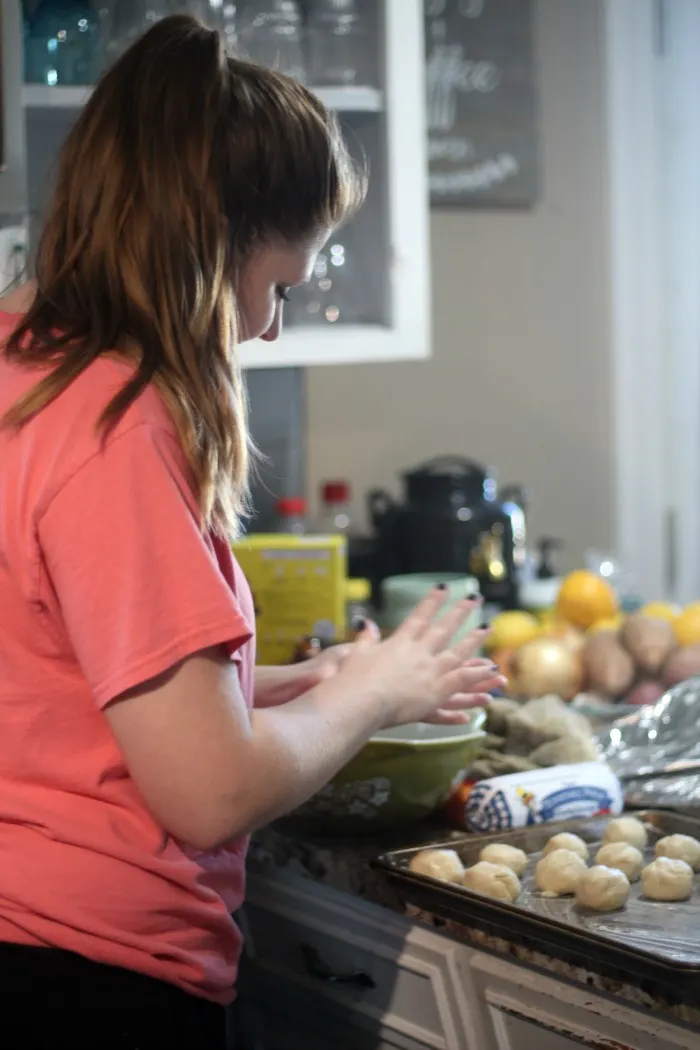 Once you roll them out and place them on the pan, you cover them again and let them rise a second time. This is what causes them to get super light and fluffy when you cook them.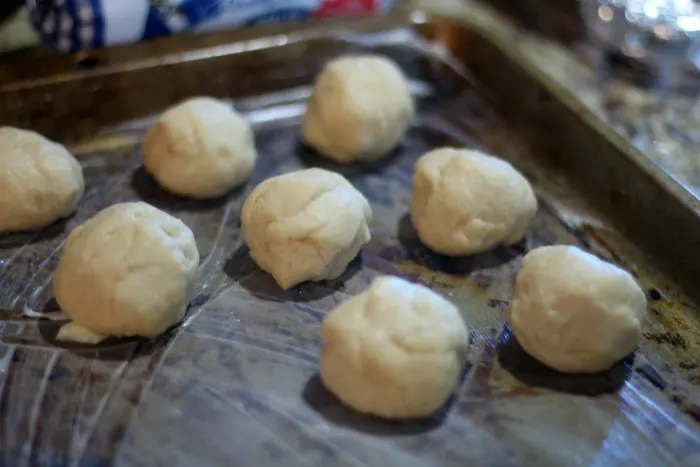 Once they rise that last time, you get to bake them in the oven. Oh, my word — these rolls are the most delicious, light and fluffy rolls you will ever put in your mouth.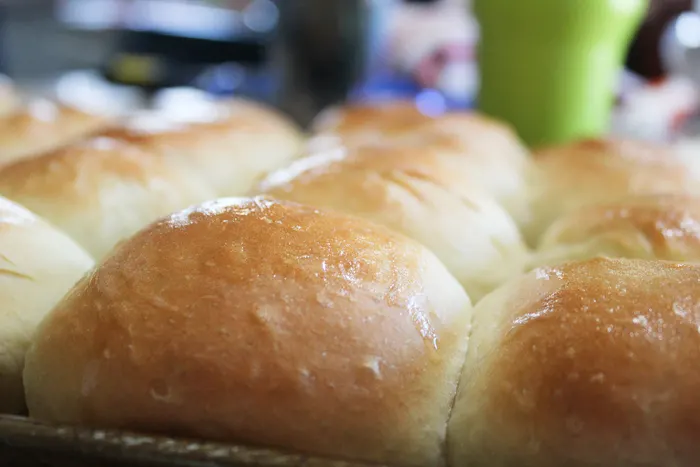 This batch has turned out to be the best batch I have ever made. It is THE ONLY roll recipe I will ever use from this point forward. And the best part? These rolls freeze perfectly so that you can make a big batch and only pull out whatever you need.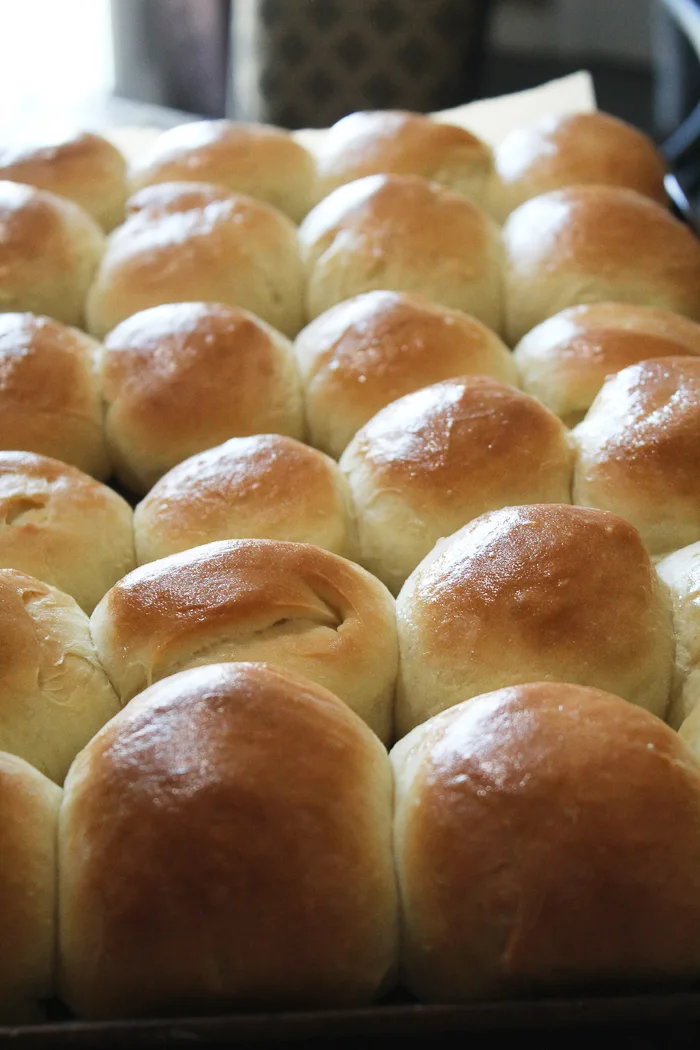 Here's the recipe for you! I hope you enjoy 🙂
Check out these other delicious bread recipes
Yield: 40 rolls
Bobby Flay's Parker House Rolls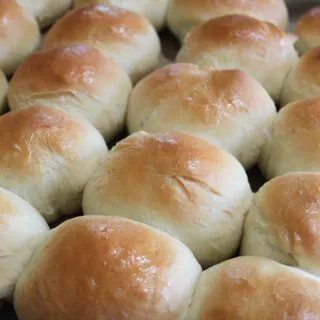 These Parker House Rolls are TO DIE FOR. They are so delicious and Bobby Flay's recipe is the only one I use.
Additional Time
1 hour
30 minutes
Total Time
2 hours
10 minutes
Ingredients
1 1/2 cups milk
1 stick unsalted butter, cut into pieces, plus more for brushing
1/2 cup sugar
1 package active dry yeast
1/2 cup warm water
3 large eggs, lightly beaten
1 1/2 teaspoons salt
6 cups all-purpose flour
Instructions
Place milk in a small saucepan and bring to a simmer. Remove from the heat, stir in the butter and sugar and let cool. Dissolve yeast in warm water and let sit until foamy. Combine milk mixture, eggs, yeast, salt, and 1/2 of the flour in a mixer with the dough attachment and mix until smooth. Add the remaining flour, 1/2 cup at a time, and stir until a smooth ball forms.
Remove from the bowl and knead by hand on a floured surface for about 5 minutes. Place in greased bowl, cover, and let rise in a warm place until doubled in bulk, about 60 to 70 minutes. On a floured surface, punch down the dough and shape into desired shapes. Place on a parchment paper-lined baking sheet. Cover again and let rise until doubled, about 30 to 40 minutes.
Preheat the oven 350 degrees F.
Bake for about 20 minutes or until golden brown. Remove from the oven and brush with melted butter before serving.
Nutrition Information:
Yield:
40
Serving Size:
1
Amount Per Serving:
Calories:

109
Total Fat:

3g
Saturated Fat:

2g
Trans Fat:

0g
Unsaturated Fat:

1g
Cholesterol:

21mg
Sodium:

90mg
Carbohydrates:

17g
Fiber:

1g
Sugar:

3g
Protein:

3g