Do you have overripe peaches and need to use them up quickly? Here are a few of my favorite ways to use up those overripe peaches.
Overripe peaches are a common problem when they start coming into season. If you are like me, in-season fruit tends to cost less money so I buy way more than we can usually eat.
The next thing you know, that beautiful fruit will start to get soft and squishy. So the question is how can we use them up — and fast?!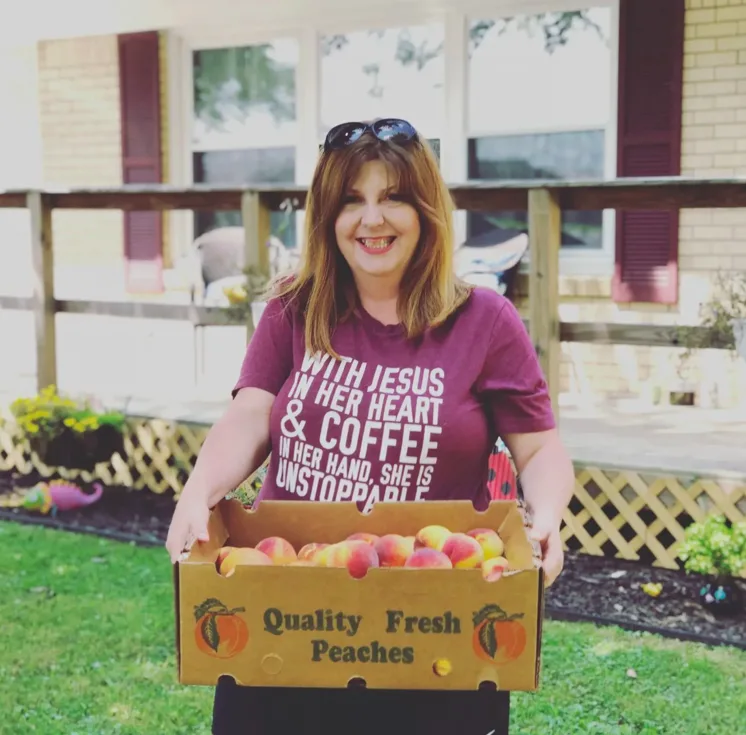 The cool thing is that you can use up overripe peaches in some of your best go-to recipes and your family will LOVE how versatile this stone fruit is! Here are 6 tasty ideas for using up peaches that are ripening too fast.
What to do With Overripe Peaches
1. Make a Batch of my fresh peach jam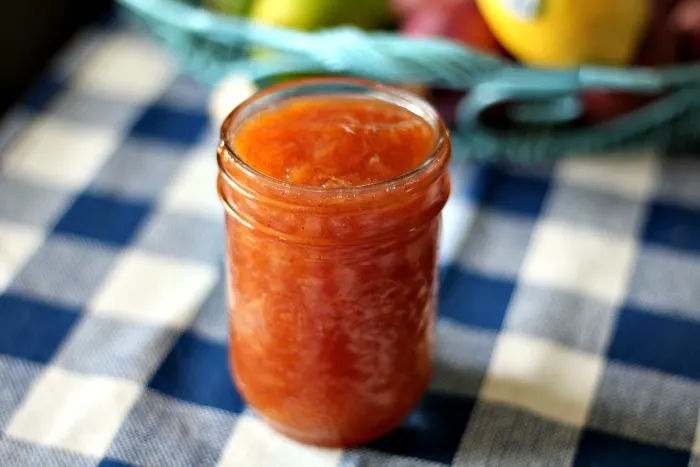 I love making small batches of jam and my fresh homemade peach jam is absolutely delicious. It is simple to make and is a great way to use up peaches.
I buy these jelly jars to use when storing my fresh jam. I like to give away as much as I keep for myself so I like my jars to be cute and festive.
2. Make Some Hand Pies
Peach Hand Pies are some of my favorite little desserts to make.
You can either fry these or bake them. Either way, they are full of peach deliciousness!
I use this dough cutter to cut down on my hand time with making these pies. it helps seal them real good too.
3. Make a Homemade Cobbler
One of my absolute favorite desserts is Peach Cobbler. I can eat this stuff all day long! You can make it in a 9×13 baking dish, but you can also make it in a cast-iron skillet like this.
4. Make a Cake Topped with Poached Peaches
One of my favorite cakes that I have made is an Emeril Olive Oil Cake with Poached Peaches. It is amazing and has the best flavor.
The cake is infused with peach juice and then topped with those delicious poached peaches for one of the best desserts you will make.
5. Make a Glaze for your meats
I love making my Grilled Ribs with Spicy Peach Glaze. The glaze is made with fresh peaches and then slathered over the ribs.
Then, I put them back over the grill to char the glaze a little bit, making it sticky. When you bite into these ribs, you taste char, peach flavor and the best ribs you will ever eat.
6. Make a batch of Peach Tea
My husband loves my Southern Peach Tea recipe that I make.
I make a batch of my normal tea. But then, I make a peach simple syrup and infuse the tea with it and it becomes some of the best Southern Peach Tea you have ever tasted.
I like to serve my tea in Ball drinking glasses. They are tall and twisted, making it easy to hold.
If you notice, I do not have grilled peaches on this list. A word to the wise: Don't grill overripe peaches. They will break apart and become mushy and messy when exposed to the grill.
Here are just a few more ideas that you can use up fresh peaches with!
Make a sweet bread
Create a delicious chutney or salsa
Blend or puree for smoothies
Make a Sangria with peaches, apples, oranges, and strawberries
Create a peach salad dressing
Make some fruit leather
Freeze some peach popsicles
So there you have it! Now, you have some ideas to help you use up those overripe peaches. I hope you can find a new recipe to make to show off this beautiful stone fruit.