This shop has been compensated by Collective Bias, Inc. and its advertiser. All opinions are mine alone. #ScrubCloth #CollectiveBias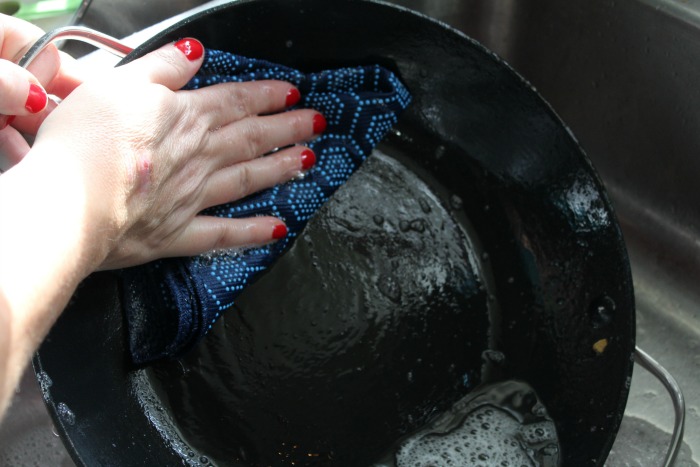 One of my favorite ways to spoil my family is by making homemade takeout. We love Asian, Chinese, and Japanese dishes, so I love to get in the kitchen and create new recipes — like my newest one, Sticky Mongolian Beef.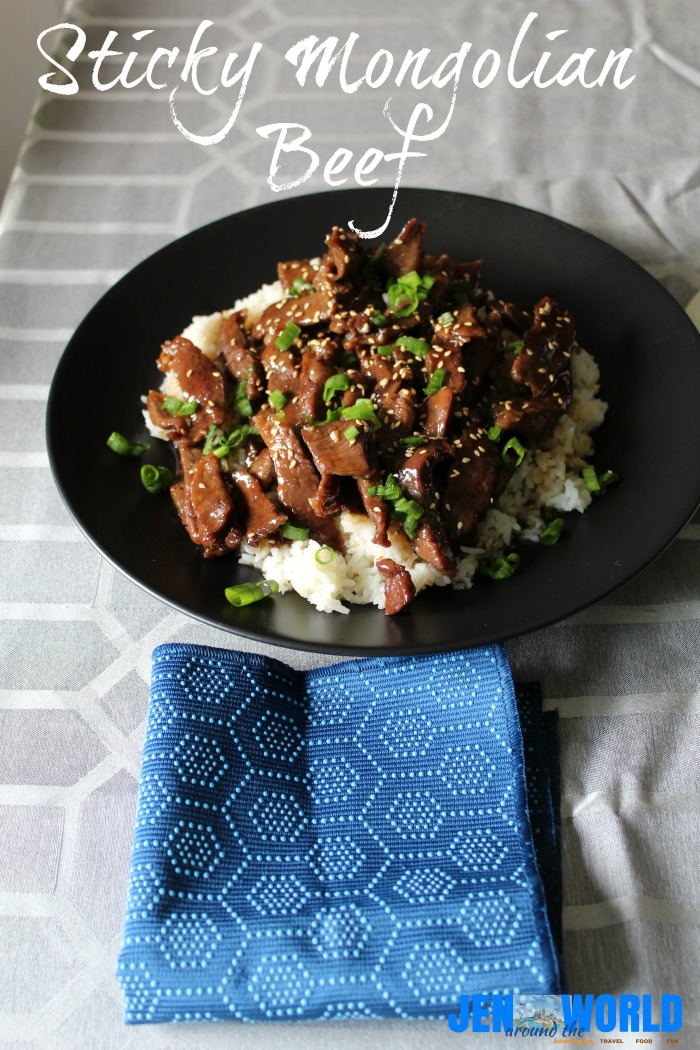 One of the reasons that I love this dish so much is because of the sticky sauce that is on the beef. Now — I will tell you that this dish leaves a horrible mess behind in your pans. The brown sugar in the sauce makes for a very sticky pan, but thanks to my new Scotch-Brite® Scrubbing Dish Cloths, I don't have to worry about it anymore. They make cleaning my pans a breeze — and I honestly don't think I would make this dish at all if I didn't have these dish cloths to clean up with.
Want to see how other bloggers are using this dish cloth? Visit here.
Clean Up is a Breeze with Scotch-Brite Scrubbing Dish Cloths
Okay — after making this dish, I figured clean up was going to be horrible. The last time I made this dish, it took me forever to clean (I even used a knife for scraping the dish and almost ruined my favorite pan), so I picked up this new product, Scotch-Brite Scrubbing Dish Cloths in the cleaning aisle at Walmart the last time I was there, and now, I won't have to get sticky messes out with my fingernails or a knife anymore.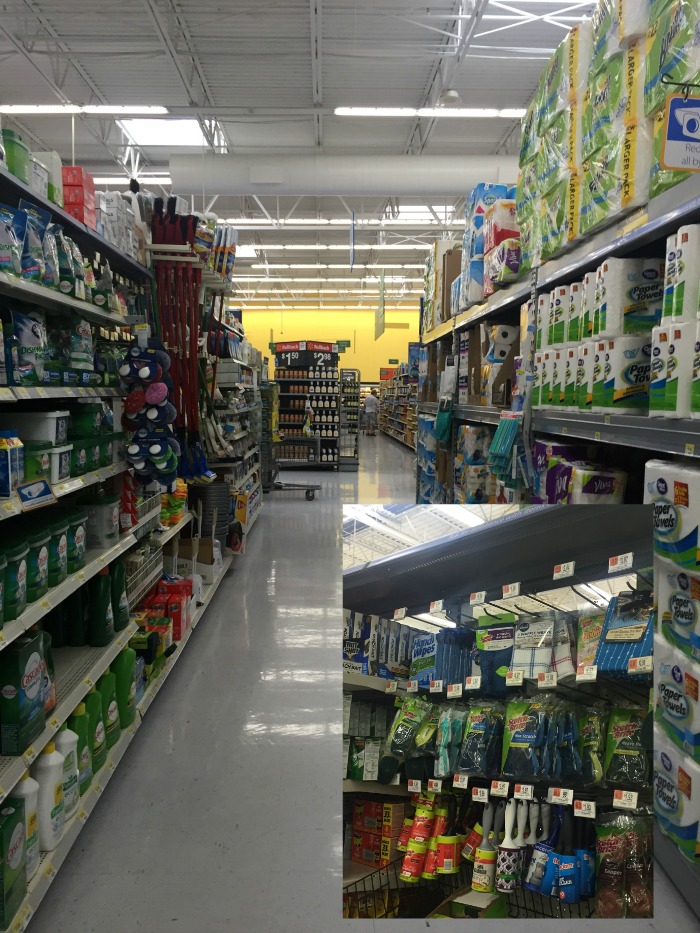 Scotch-Brite, the brand you trust for sponges, is bringing you a "supercharged" dish cloth. These come with 2 dish cloths per pack and they are available in tan, coral, and navy for $4.98 at Walmart. I picked up the navy blue ones and brought them home to help me clean my nasty dishes!
I scored a $1 off instant redeemable coupon which was taken off at the register, making these dish cloths even more affordable.
The premium, textured fiber dish cloth features two sides with scrubbing dots technology on one side originating from their stay clean sponges. And — the scrubbing dots are perfect for my non stick pans. They don't even scratch the surface at all.
How to Make My Sticky Mongolian Beef
For this dish, you need the following ingredients —
1 pound flank or skirt steak, cut into 1-inch strips
1 cup reduced-sodium soy sauce
1 cup water
1 2/3 cup brown sugar
2 cloves garlic, minced
1 1/2 teaspoon of ground ginger
2 tablespoons canola oil, divided
3 tablespoons water
2 tablespoons cornstarch
Green onions and toasted sesame seeds, chopped for garnish
Start by slicing your steak against the grain into 1-inch strips.
Take your steak strips and coat them in the 3 tablespoons of cornstarch and set aside.
Now, in a medium saucepan, combine the soy sauce, water, brown sugar, garlic, and ground ginger and cook on high until the brown sugar has dissolved.
While the sauce is cooking, mix together the water and corn starch mixture. Set aside.
Bring the sauce to a boil and then add in the corn starch water mixture. This is called a "slurry" and will help thicken the sauce.
While the sauce is thickening, add the oil to the pan and cook your steak pieces.
Once the steak pieces are almost done, pour into the pan with the steak pieces some of your sauce. Depending on how saucy you want it, you can add a cup or more. I always add more because I like my beef to be extra saucy.
Now, here is where the sticky comes in. Allow this pan to stay on the burner on high heat and that will cause the sauce to really thicken and caramelize around the beef. This makes for one of the most delicious dinners I have ever made.
I plate my rice and then top it with the beef strips.
Once I get the beef strips on top of the rice, then I take the sticky sauce and pour on top of it all, making the rice and beef even stickier.
Having the Scotch-Brite Scrubbing Dish Cloth close makes it easy for me to keep my hands clean during the eating process as well.
This dish makes SO much sauce that you can use it to top some linguine noodles as well making garlic sticky noodles if you would rather have those than the rice.
To keep my dish cloths stored in a nice and neat fashion, I decided to make an over the sink dish cloth holder.
It's very easy to do. Simply get your pieces gathered and spray paint them the color that you desire.
Once the paint dries, bring the pieces inside and set them on another surface. I just used a notebook. Then, using glue dots, put them all around the top.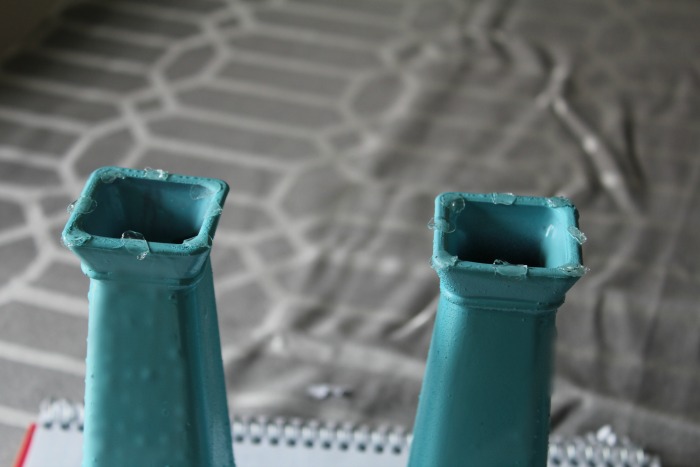 Now, place your platform on top of the vases and push down to secure it in place.
Now, I am a girl who likes bling, so I picked up this spool of sparkle fabric for .50 and using the glue dots, I wrapped the bottoms and the tops to add that special sparkle touch.
Then. I just placed it by the sink and put my dish soap and my brand new Scotch-Brite dish cloths on top. This way, I always have them close when I need to clean up after a super sticky meal. These dish cloths give you non-scratch scrubbing power with the wiping and drying functions of a dish cloth.
Once they get dirty, the beauty is that these dish cloths are machine washable, meaning they will last for a very long time!
The New Scotch-Brite® Scrubbing Dish Cloth is a premium fiber cloth that you can wash and use again easily. Scrubbing power makes cleaning easy!
Now that you know how to make my favorite sticky recipe and create a cute dish cloth stand AND how to get your most stickiest dishes clean, check out other great recipes and cleaning tutorials here.