I recently visited Fowler's Clay Works in Gatlinburg, TN. We took some amazing pottery classes and learned all about the arts and crafts community in the heart of the Smoky Mountains.
Thanks to Gatlinburg, TN CVB for hosting me on this amazing trip and for the complimentary pottery class at Fowler's Clay Works.
Read on to learn more.
One of my bucket list items for the longest time has been to take a real pottery class.
When you visit Fowler's Clay Works and take a class from Mike, you will learn SO many amazing things about pottery. You will also walk away feeling accomplished and proud of yourself!
Here at Fowler's, you actually make a piece of pottery!
Visiting Fowler's Clay Works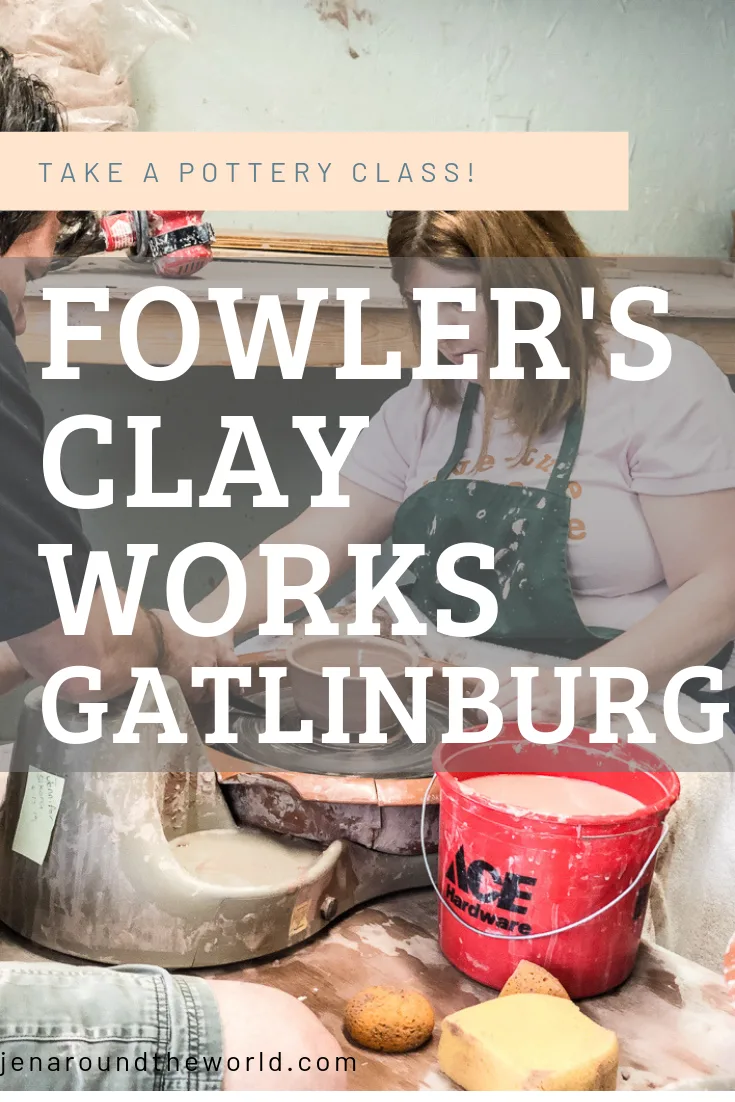 Fowler's Clay Works is located right at the very beginning of the Arts and Crafts Community in Gatlinburg. It's only minutes from The Appy Lodge where we stayed.
When you walk into Mike's shop, you will be as mesmerized as I was at all the pottery he has completed and that is for sale.
One of my favorite things to do when visiting local stores like this is to talk to the owners. I love to find out all I can about the area.
One of the things that Mike shared with us is that Gatlinburg was built on the locals who offer arts and crafts for sale. There are broom makers, candle and soap makers, pottery makers, glass blowers, and more.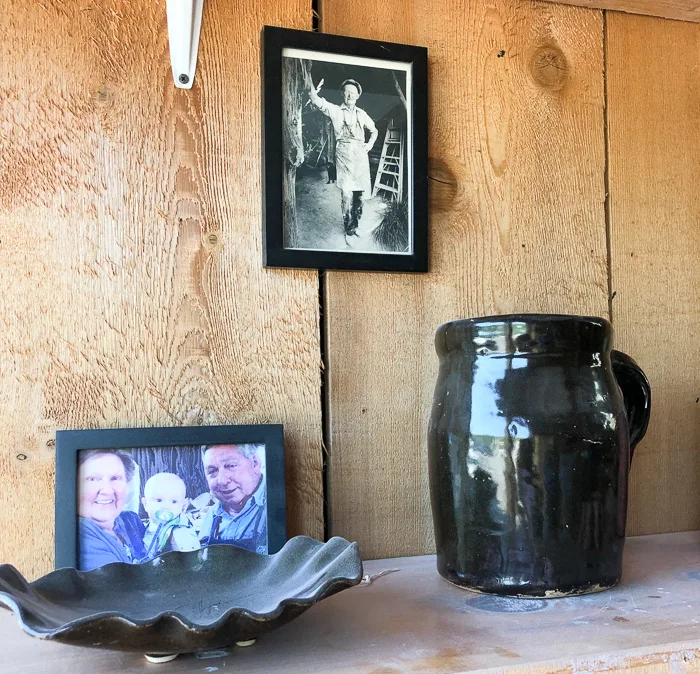 He had pieces of pottery in his shop that were older than me! You can tell just by talking to him how much pride he takes in his work and in his community. He truly loves what he does and it shows through his teaching.
Mike has a team of women that help him run Fowler's. Everyone was super duper sweet and was overjoyed that we were there to take a class and learn more about their pottery business.
Touring The Pottery Space
Before Mike gave us our class, he took us on a tour of his workshop and the class area. Behind the retail store is another building where Mike does the majority of his work.
He showed us his kilns where the firing of the pottery happens. What most impressed me was the workspace he has created in the back of his property.
We stood there for a moment listening to the flowing creek. You could hear the birds chirping and the wind blowing through the trees. It is truly magical and I can understand why making pottery in this particular area would make anyone's creative juices flow.
Back inside, Mike showed us his clay and where he gets it from and all the pieces he had that were drying from other classes he had given.
To say he is extremely busy is an understatement, but you know what? He takes great care and lots of time and attention with each class — making sure you leave with a heart full and that is something to brag about!
Inside the Class Area
Once the tour was over, Mike took us over to the class area where he sat down at the wheel to show us what we would be making that day — beautiful bowls!
Of course, there are many things you can make and Mike has a list right inside of each classroom.
Since we only had just a short amount of time that day, he said that making the bowl would be the easiest. We all agreed and he set about showing us the technique he would be teaching us.
When I say that Mike is an extremely attentive teacher, I mean what I say. You can truly tell he loves what he does by the way he takes the time to show you and to make sure you get it just right.
Michele and Kayla had never done pottery before, and you could tell that from the beginning. They were nervous and worried about not being able to do it right, but no worries.
Mike took them under his wing and taught them all about the proper technique with your hands, elbows, and shoulders. If you think that making pottery is just your hands — you are completely wrong! It uses all your upper body strength.
Mike stayed close by each one of us, taking the time to help us mold and create the most beautiful bowls we had ever seen. We made a few mistakes along the way, but that didn't bother Mike at all.
He simply used his knife and cut away the bad so we could keep creating these beautiful pottery bowls.
When we finally got to the last step, each of us had gained enough confidence that Mike felt comfortable enough to remove his hands from ours and at that moment, we were making pottery!
He has the coolest techniques I have ever seen. He is one of the most gentle and patient teachers I have ever met and if I lived in Gatlinburg, I would spend every waking moment at his shop learning how to get into this trade.
Another great thing about doing pottery with Mike is you also get great life lessons in the teaching as well. He has so much knowledge and wisdom that he has learned along the way — and he loves sharing that with his students!
How Much Does it Cost to Take a Class?
If you are thinking that taking a pottery class is just not in your budget, let me reassure you that it is! I asked Mike how much it costs to take a class at Fowler's Clay Works. He said, "Classes like this one run $40."
I smiled real big at this point because even the pottery place in my little small town charges $200 per class. Would I drive the 5 hours it takes to get to Gatlinburg to take another pottery class from Mike? You bet I would.
Visiting Fowler's Clay Works was definitely one of the highlights of my trip to Gatlinburg. And — sitting and talking with Mike left a mark on my heart that will forever be listed as one of my all-time favorite moments in my life.
Oh – and don't be afraid to ask the locals about the best places to eat or visit because they are a WORLD full of knowledge when it comes to those things.
Visiting Fowler's Clay Works
1402 E PARKWAY SUITE 10, GATLINBURG, TN, 37738
So — are you making plans to visit Gatlinburg anytime soon? Take a trip to Fowler's Clay Works. You won't be disappointed!
Planning on Visiting Gatlinburg soon? Check out these other posts