Clingman's Dome is one of those amazing places in Gatlinburg that everyone MUST see if they visit.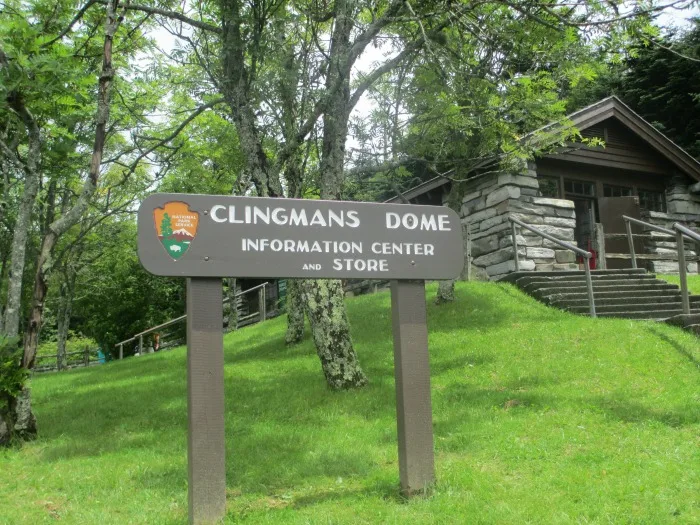 This summer, my husband and I took our church youth group to Gatlinburg, TN for a week-long time of fun and relaxation.

Visiting Clingman's Dome
One of our fun outings was to the Clingman's Dome — a 1/2 mile trek up a long and winding path. Getting up the path is hard, but at the top, it is totally worth it.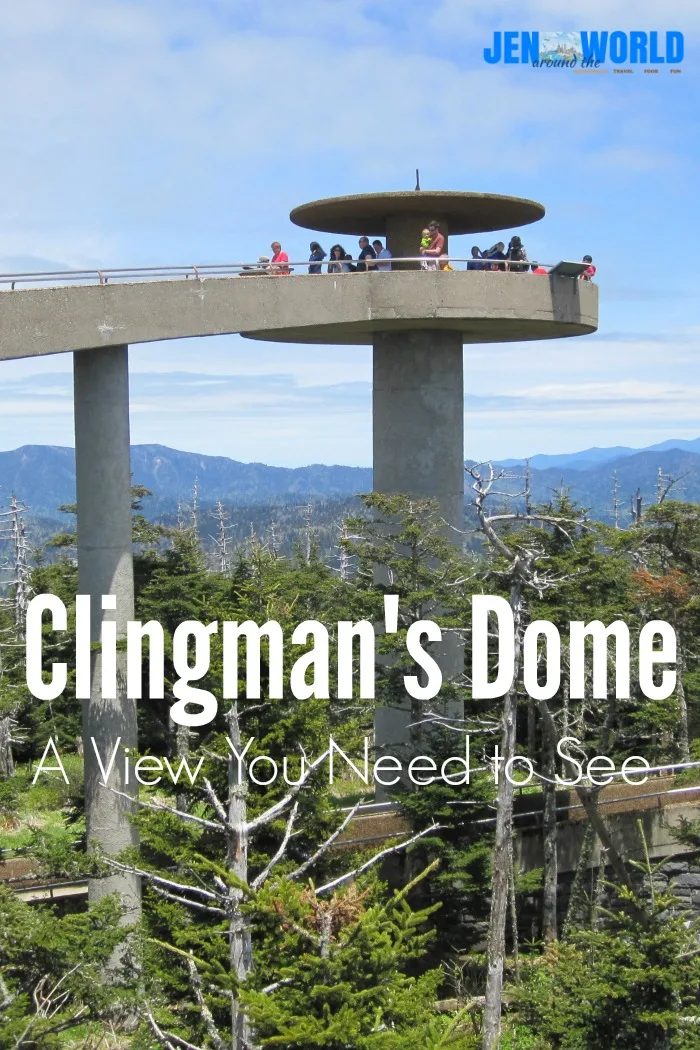 At 6,643 feet, Clingman's Dome in Great Smoky Mountains National Park's highest point. It is the highest point in Tennessee and the second-highest point east of the Mississippi. There is no entrance fee or anything so this would be one of those things that are absolutely free to do!
A couple of years ago, my husband and I trekked up this same destination with this same group and we barely made it to the top. It took us a long time to get up there, but I am proud to say that this time around — it only took us 15 minutes!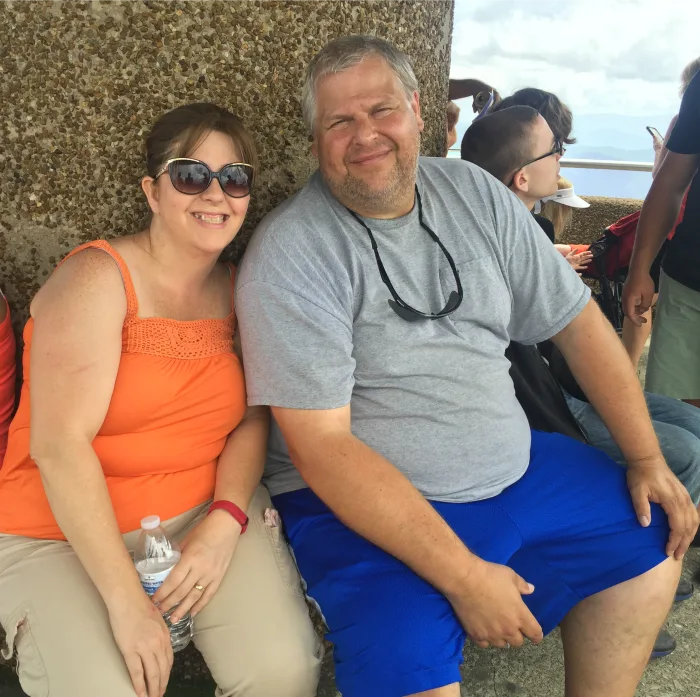 There are a lot of great photo opportunities along the way from gorgeous mountain backdrops to rock formations that you can use to take photos on.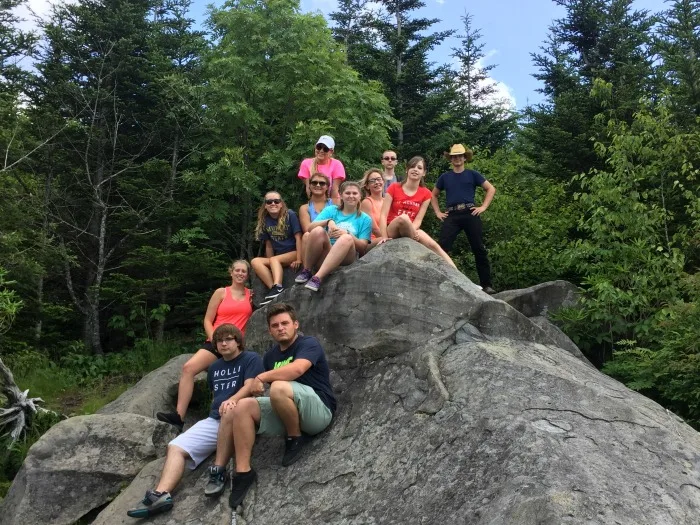 To get to Clingman's Dome, you have to leave Downtown Gatlinburg, and trek through the mountains. It is about an hour ride up, but it is so worth it, especially if you get there and the visibility is amazing. On clear fog-free days, you can see over 100 miles and into seven states.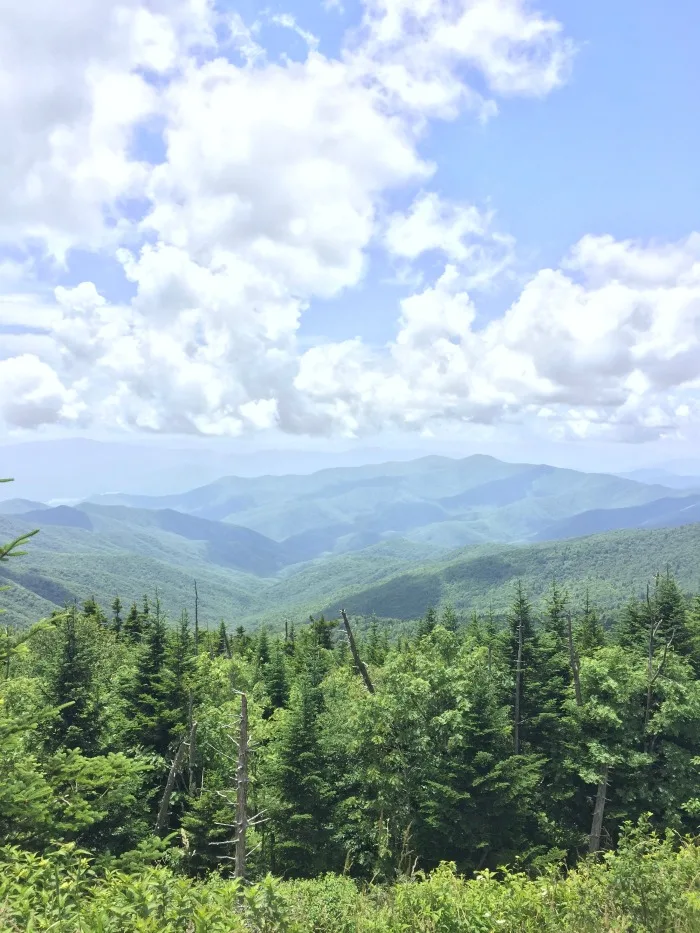 There are other trails you can take through the actual mountains that veer off of the Clingman's Dome path, but I have never been one to be THAT adventurous, so I just stick to the paved path. That steep 1/2 a mile trek is plenty enough for me.
If you are thinking about visiting Gatlinburg, TN, then Clingman's Dome is a must-see — especially if you are the hiking type.
Our group had such a fun time there and it is a great way to conquer those fear of heights!
This national park is open year-round, however, the road leading to the dome is closed from December 1- through April 1 so make sure you get up there to see it before the road closes. It is definitely a spectacular sight to see!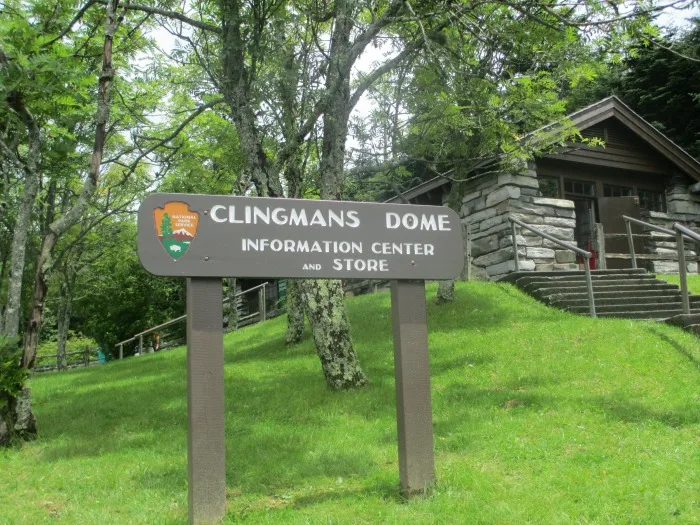 Planning on Visiting Gatlinburg soon? Check out these other posts
If you want to find out more information about Clingman's Dome, you can ask for free visitor information by clicking here.