Thanks to the Gatlinburg CVB for sending me on this amazing trip in the Smoky Mountains as well as the complimentary tickets for a tour at the Ole Smoky Distillery.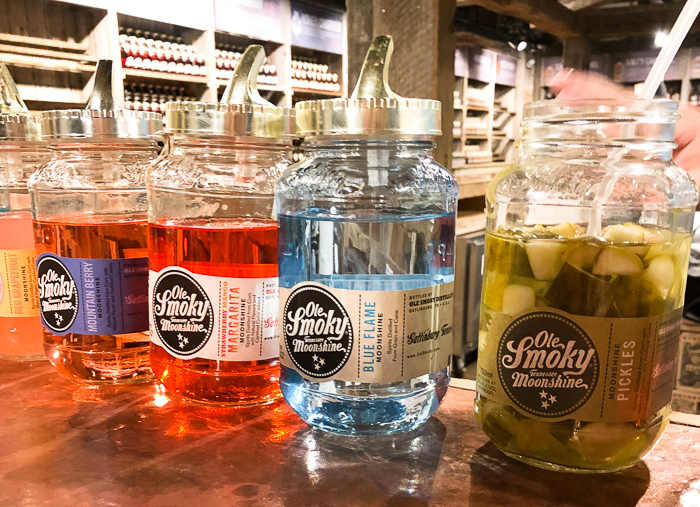 During our stay in Gatlinburg, TN — one of the very first things we did was to visit downtown Gatlinburg. The girls and I walked from The Appy Lodge to downtown — which only took us about 20 minutes. The weather was nice so we skipped the trolley and enjoyed the walk to check out The Ole Smoky Distillery and take a tour of their moonshine making process.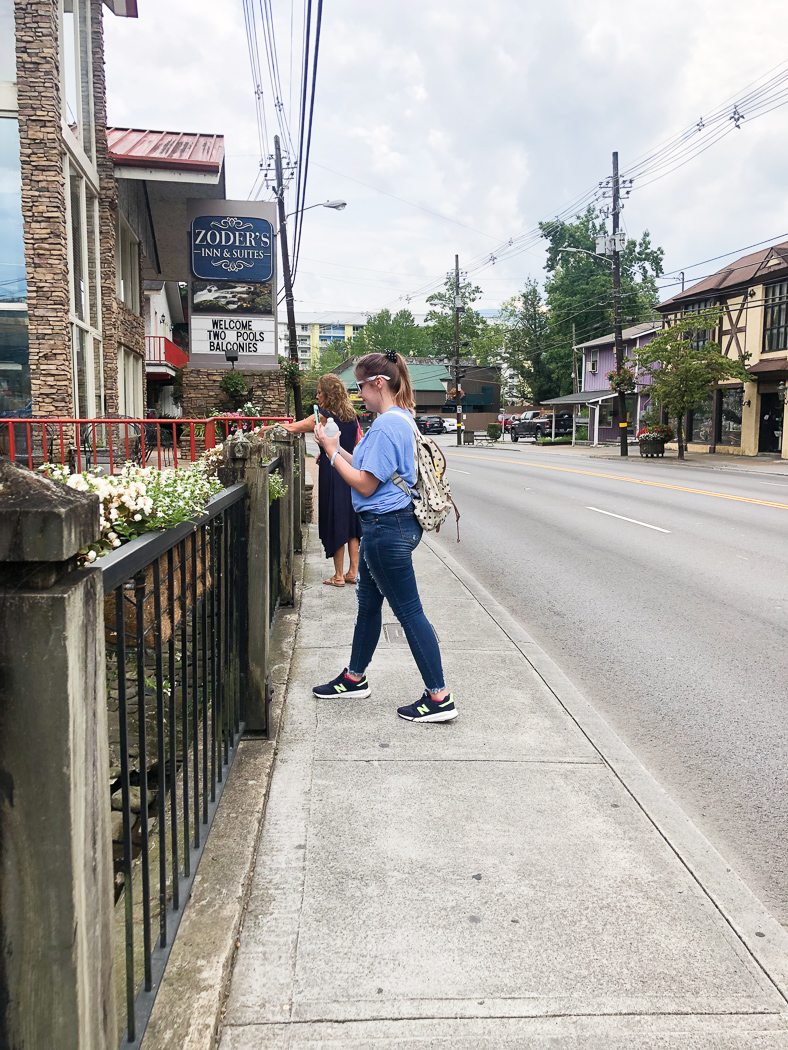 Once we got to The Ole Smoky Distillery, we signed in and waited for our tour to start with Tim. Now, you need to know something right off the bat. There are several locations called "Ole Smoky" in both Pigeon Forge and Gatlinburg, but there is only one location that has the actual distillery.
Taking the Tour of Ole Smoky Distillery
It's called Ole Smoky Moonshine — and you will find it in downtown Gatlinburg right between Mellow Mushroom and Five Guys Burgers and Fries.
During our tour, we learned all about the legal moonshine that Ole Smoky makes. In fact, Ole Smoky is the only place where moonshine is legally made.
Now — for me, I grew up on the illegal stuff. My daddy, for as long as I can remember, has kept a mason jar full of the clear stuff — the 160 proof from a friend of his, under the kitchen counter.
But here at Ole Smoky, you will only find the legal stuff!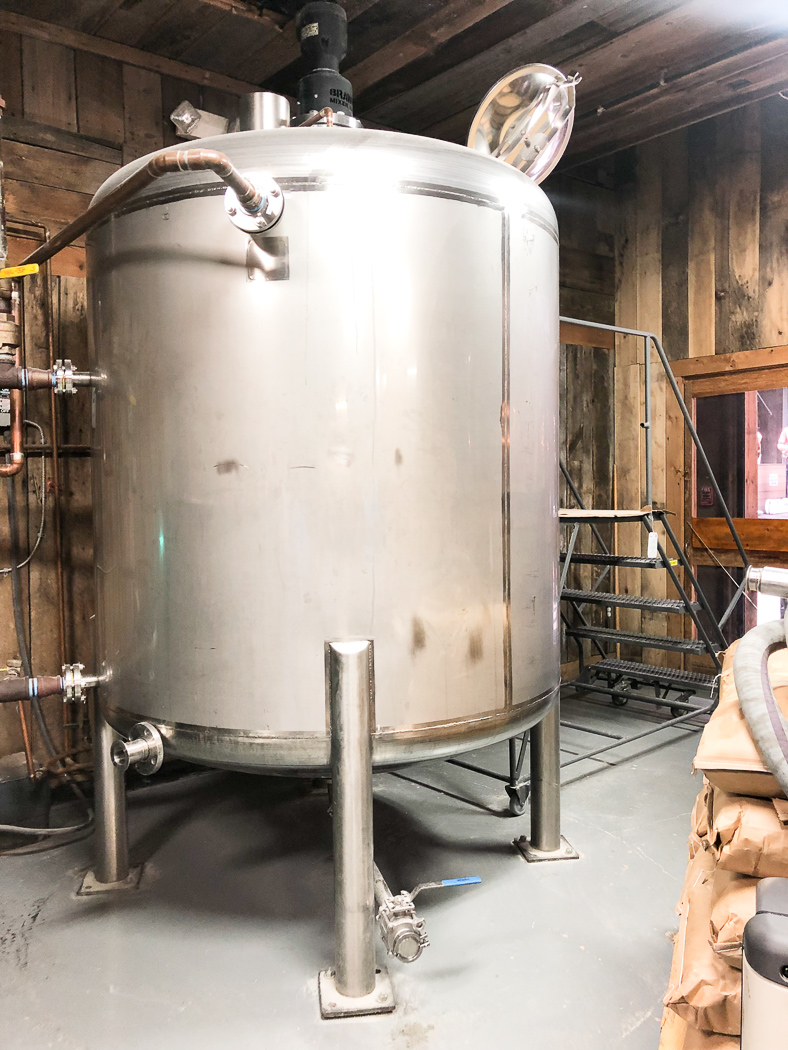 During the tour, Tim took us through each step of the process for making moonshine. We started with the oldest of the machines there.
When you walk into the distillery room, you may notice a very familiar smell — it smells like bread baking. That is because yeast is used to bloom the moonshine!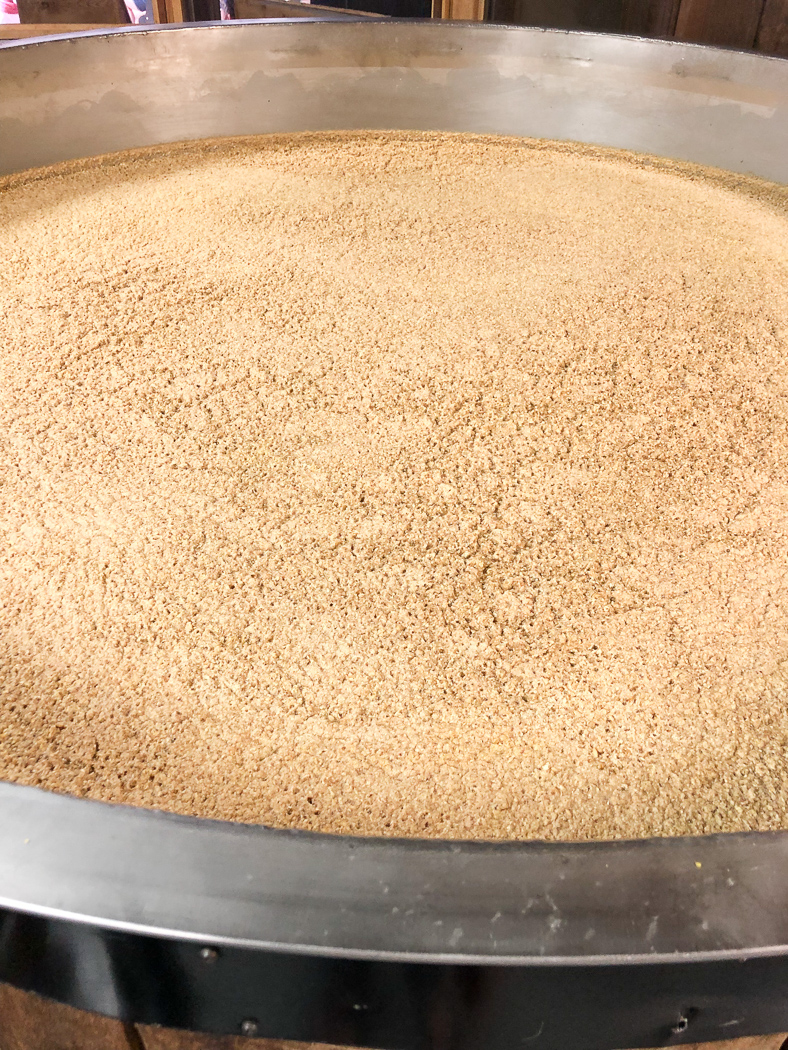 We were also shown the barrels where the moonshine is stored and — we were allowed to taste the final product once it had finished going through the entire process!
I will tell you that tasting this moonshine was seriously like licking an alcohol wipe. Tim and the other investors that were on the tour laughed when I told them that this was THE WORST stuff I had ever tasted.
Then, they all assured me to not pass judgment until we did the moonshine tasting — which is where I learned all about how they blend flavors and create really tasting and delicious moonshine mixers.
After the distillery tour is finished, then we were taken into "The Holler" which is where you can sample and purchase all kinds of moonshine products.
You are given a tiny cup and allowed to taste all the different flavors of the moonshine that they offer.
Apple Pie (70 proof) Moonshine
Blackberry Moonshine
Blue Flame Moonshine
Strawberry Mango Margarita Moonshine
Mountain Java Cream Moonshine
Margarita Moonshine
Butter Pecan Cream Moonshine
Real Dill Shine (these are pickles)
White Lightnin' Moonshine – Original Moonshine
Sum Beach Cream Moonshine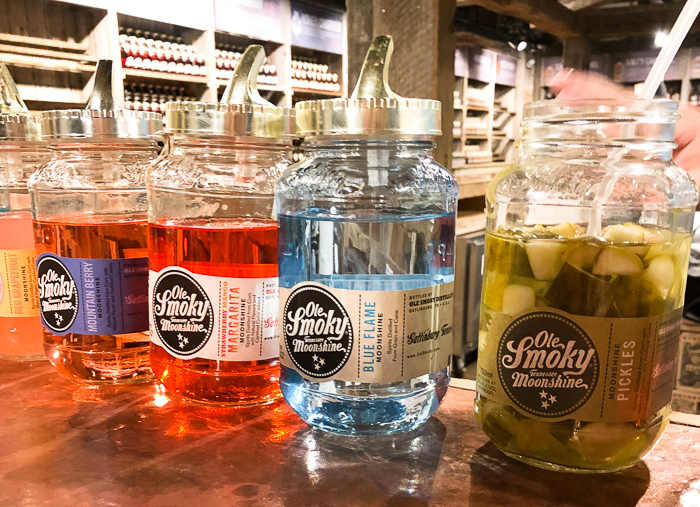 If you want something to burn your throat and make you feel like you have a fire in your belly, go for the Blue Flame or the original — White Lightnin'.
Since I am not a huge fan of moonshine, my two favorites were the cream moonshines — Java and Sum Beach — both of which are only 35 proof and taste amazing!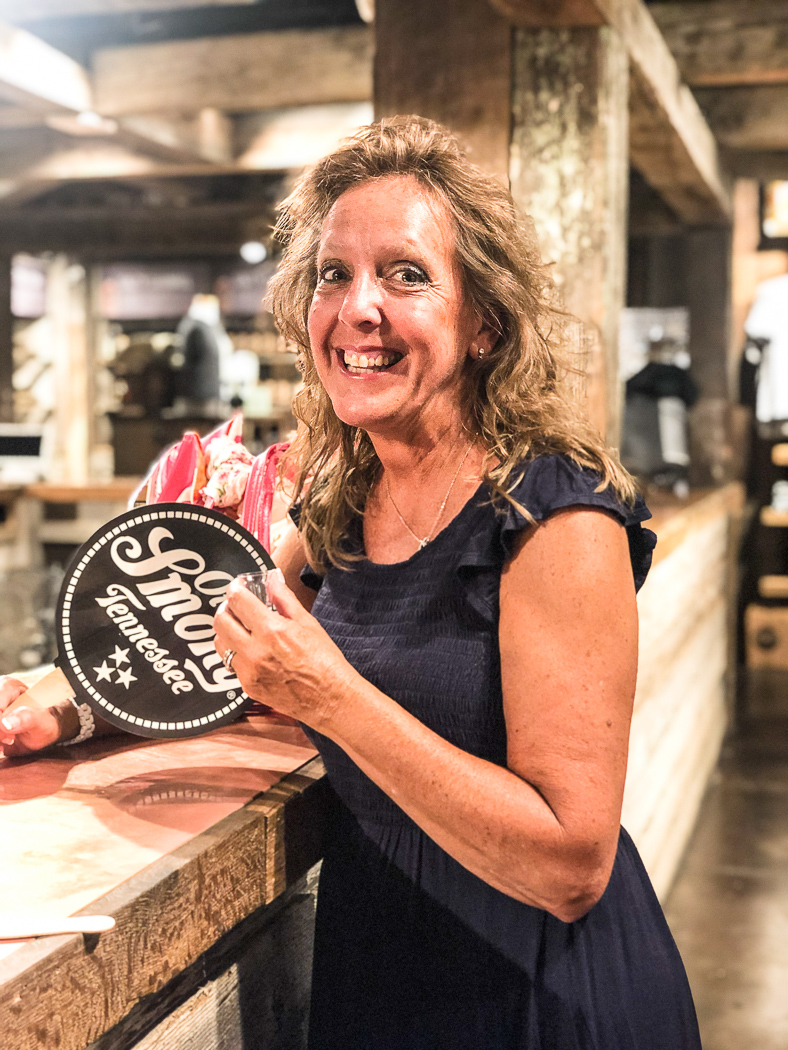 Taking this tour really opened my eyes to the world of moonshine. There are SO MANY things you can buy at The Holler. In fact, I purchased Corn Cob Jelly and is by far the best jelly I have ever tasted — and yes it has moonshine in it.
If you are coming to Gatlinburg, be sure and schedule a tour at the distillery and set up your sampling session as well.
OLE SMOKY MOONSHINE HOLLER
903 Parkway Suite 128, Gatlinburg, TN 37738
shine@osdistillery.com
(865) 436-6995
Connect Here
Planning on Visiting Gatlinburg soon? Check out these other posts