The Roaring Fork Motor Nature Trail is a MUST SEE if you visit Gatlinburg, TN anytime soon.
Thank you to Gatlinburg CVB for hosting me on this awesome trip. All opinions about this magical city and the Roaring Fork Motor Nature Trail are 100% my own.
Check out our review and what to see and do while driving this route.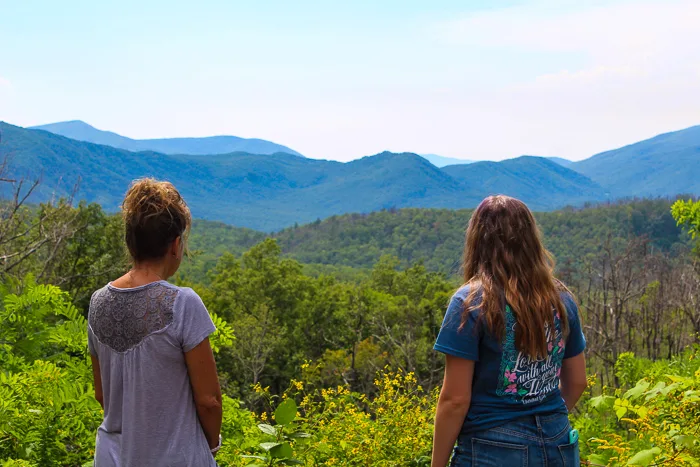 During our amazing pottery class at Fowler's Clay Works, Mike was giving us suggestions to do in the area that were not as 'touristy" as downtown Gatlinburg. Don't get me wrong — I love the hustle and bustle of a tourist location, but I really wanted to get the feel of what Gatlinburg was all about.
He suggested that we do the Roaring Fork Motor Nature Trail. Little did he know that this was already on our itinerary for the day from the CVB.
He did offer us a good piece of advice though. As we were leaving the shop to head to lunch, he told us, "Be sure and stop at the entrance and get one of those little maps. It's a small donation that helps the area, but it tells you about all the places that you can stop along the way."
I am so glad we did that because he was right! We did not have to guess about where the stops were where you could get out and take pictures — and we knew the history behind each stop as well.
What is the Roaring Fork Motor Nature Trail?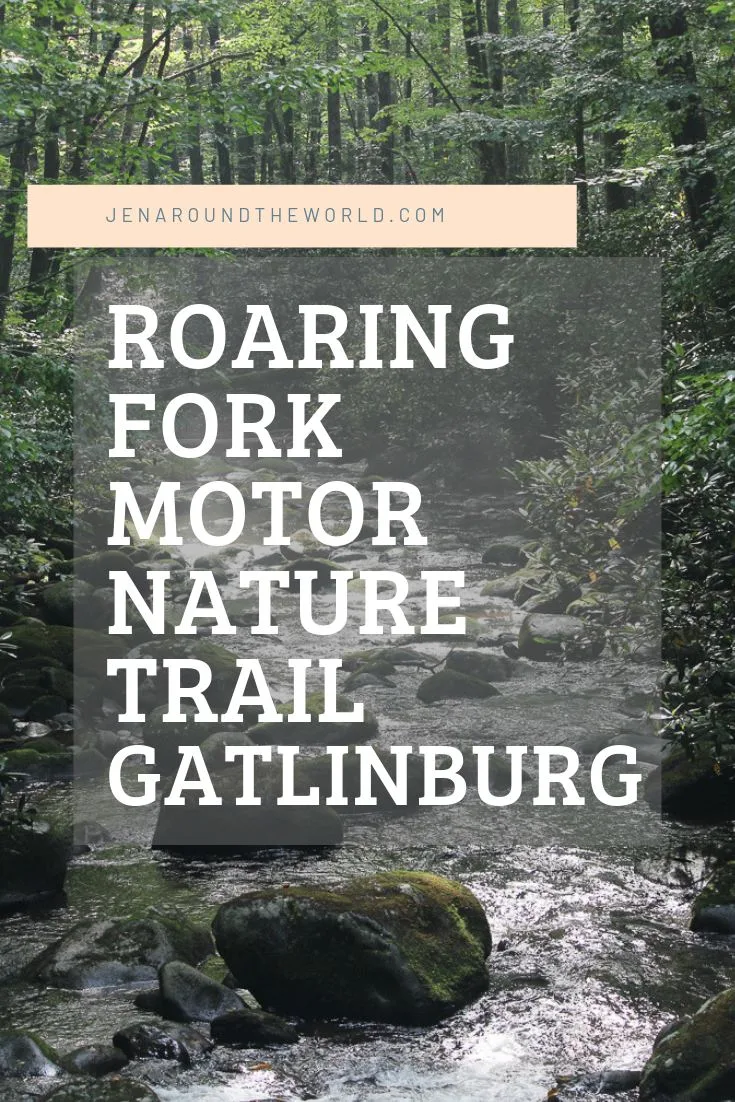 The Roaring Fork Motor Nature Trail is a one-way, scenic loop that is 6 miles long. This trail provides plenty of views of mountains, streams, mills, animals (including bears), and other historic buildings.
Now, I have been through the Smoky Mountains many times before and have stopped at Clingman's Dome and the Chimney's picnic area.
Never have I ever heard about the Roaring Fork Motor Nature Trail but I am so glad I was turned on to it because it was simply one of the best parts of my trip!
Nature Trails You Will Find
On this 6 mile hike are tons of nature trails and hikes that you can take to waterfalls in the area. Mike told us to check out Grotto Falls which we were excited to do, but the trail was closed for the day.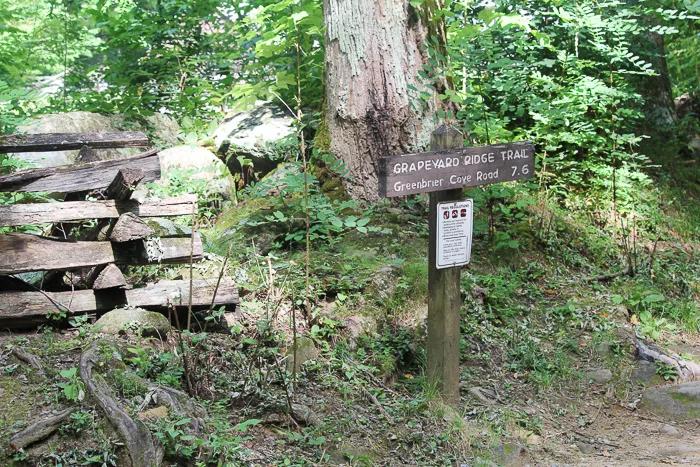 There are plenty of other trails to choose from if you want to hike – and some are pretty lengthy and require a lot of strength and endurance.
We decided to just drive through and stop along the way and check out everything.
Tons of Mountain Views
If you want to really get a great picture of what the mountains look like in the late summer/early fall– then a drive through this nature trail is just what the doctor ordered.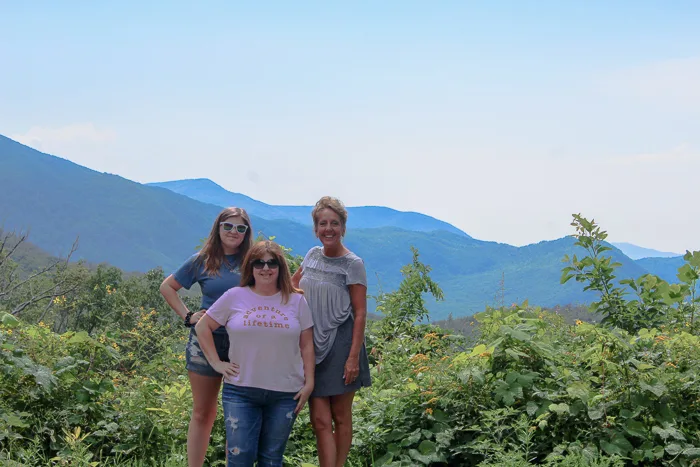 Our first stop made for some amazing selfies and the perfect view to just sit and soak in all that we had learned that day. God was definitely with us as we sat and listened to the wind blowing through the trees.
It was so peaceful up there. I could have sat here forever.
Don't Forget the Springs
Along the nature trail, there are many stops where you fill find fresh springs flowing. We got out and waded in many of them — we took lots of videos and pictures.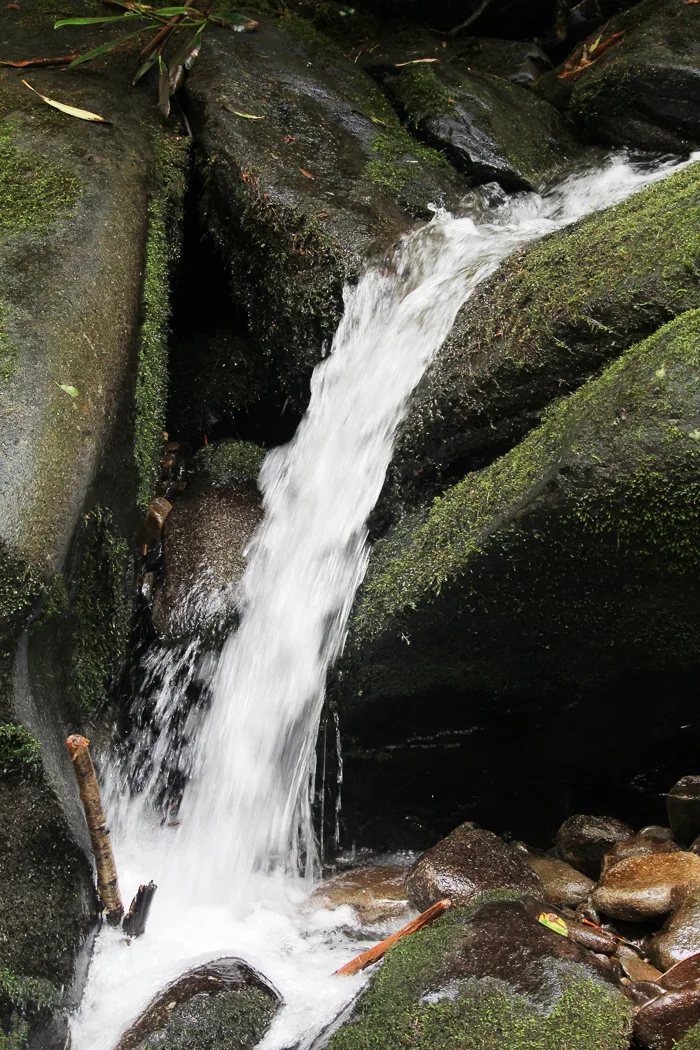 It was truly magical.
In fact, playing in the creek will forever and always be my friend Michele and my daughter Kayla's favorite past time on these nature trails.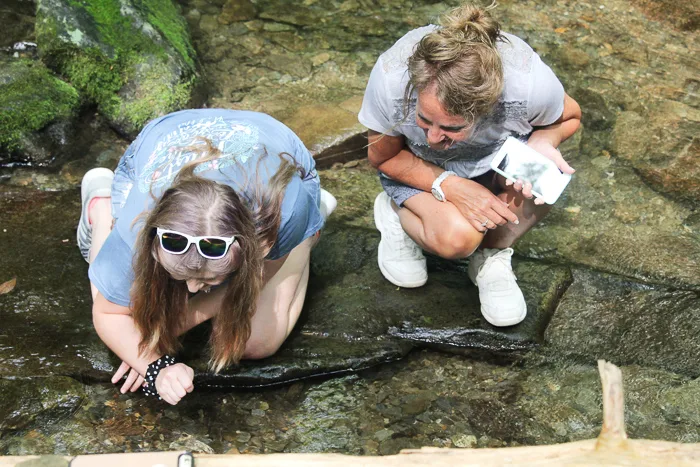 Lots of Wildlife to See
During the drive through the Roaring Fork Motor Nature Trail, you will see all kinds of wildlife –including bears. In fact, this is the #2 spot to see bears in the area.
While on our drive we saw 3 baby bears, then further down we just missed the mom bear and her cub coming across the road (we saw the cub about 20 feet from my car) and then one huge daddy bear right by his cave.
We were so excited to see that many bears — but at a safe distance.
Other wildlife we happen to see was this awesome gecko/salamander that my daughter was able to photograph.
Then, to top it off, this deer just gave us the best show ever.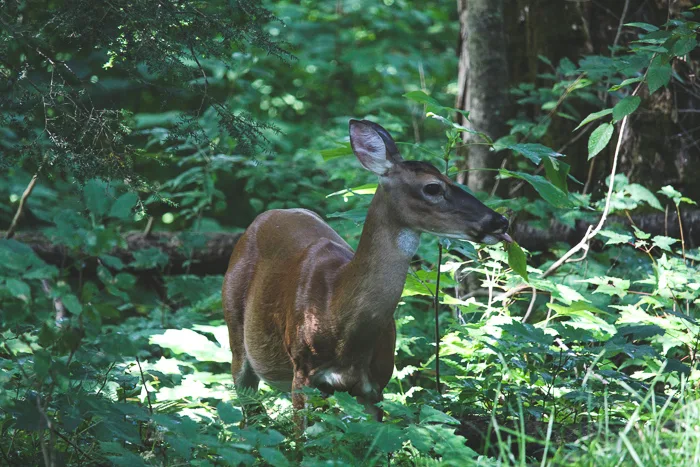 So Many Historical Buildings
The cool thing about the nature trail (especially if you talk to a lot of the local artisans and crafters in the area) you can learn all about the old history of the broom makers and pottery folks (and moonshiners) that started the Gatlinburg area. These are the people that formed this town to begin with — and some of their properties are still here to this day.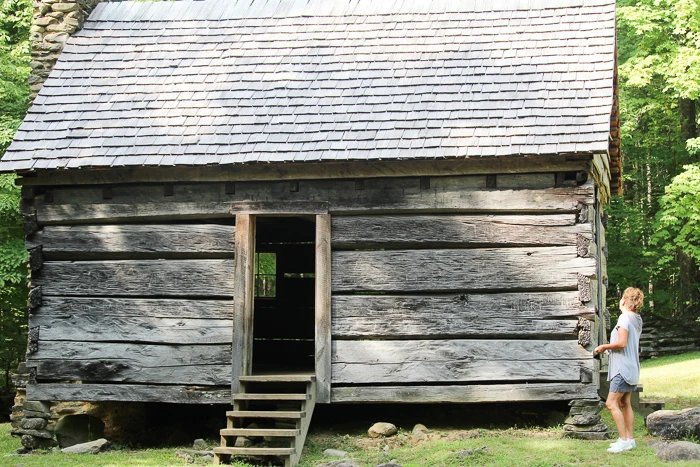 On the trail, you can get out and tour these old log homes and wooden houses to see how they lived back then. Just make sure to pay attention to your surroundings because the wildlife do roam free in these areas.
If Nature is Your Thing
Seriously — if nature is your thing, visiting the Roaring Fork Motor Nature Trail is a must when you come to Gatlinburg. And the best part? It is totally free!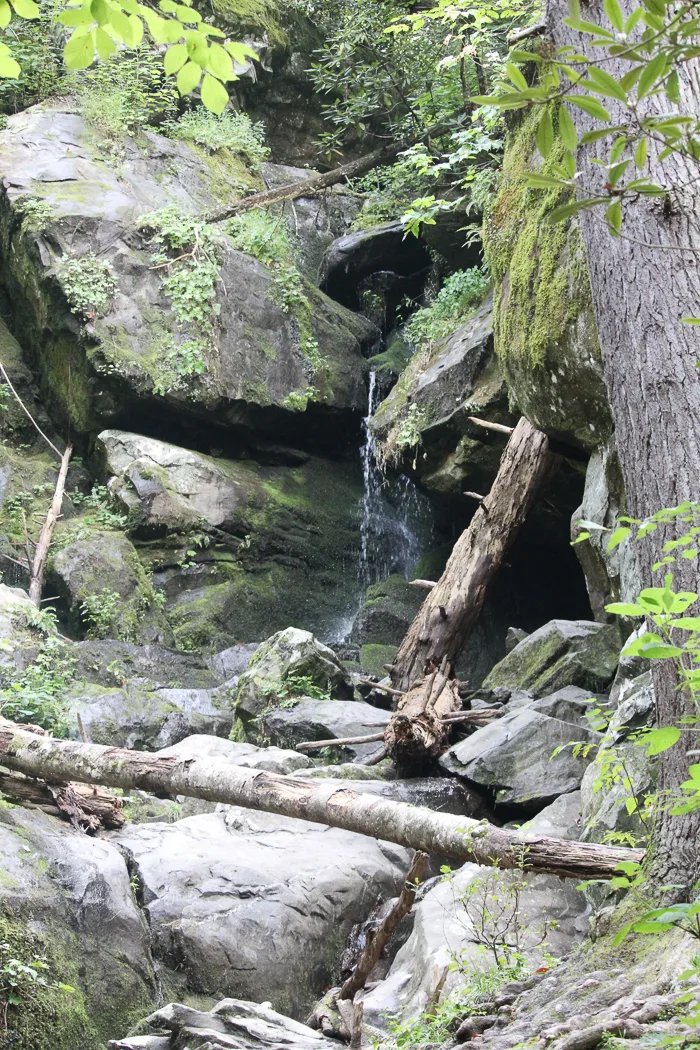 Directions:
At Traffic Light #8 in Gatlinburg, TN turn off the Parkway onto Historic Nature Trail Road. Follow this road to the Orchard entrance to the Smoky Mountains National Park. The entrance to the Roaring Fork Motor Nature Trail loop is immediately following the Rainbow Falls Trailhead.
Planning on Visiting Gatlinburg soon? Check out these other posts
When do you plan on visiting Gatlinburg?