Thank you to Gatlinburg CVB for hosting me on this amazing trip and for introducing me to the Arts and Crafts Community. All opinions are 100% my own.
When I visited Gatlinburg this time around, my friends and I were introduced to a part of the area that I did know existed.
The Arts and Crafts Community started back in 1937 and has been the heart and soul of Gatlinburg for years.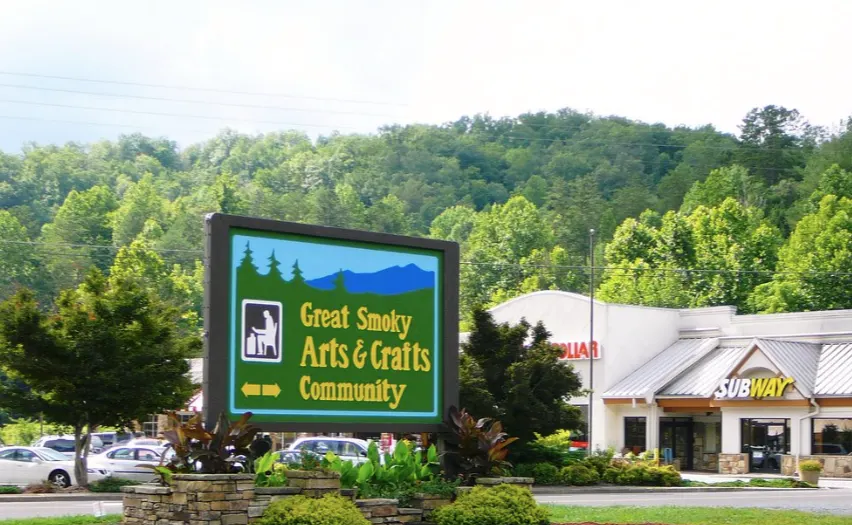 I have been to Gatlinburg so many times in my life. However, I have never driven into the Arts and Crafts community. Meeting Mike and taking a pottery class was just the beginning of our introduction into the community that Gatlinburg was built upon.
What is The Great Smoky Arts and Crafts Community?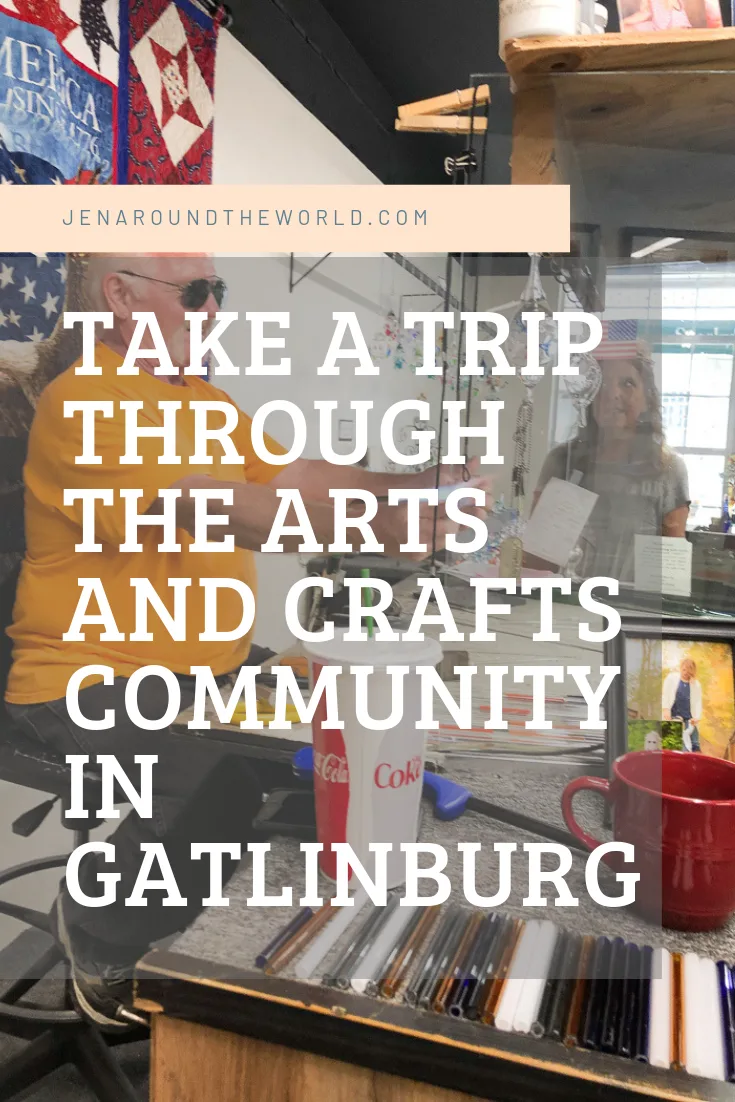 The Historic Arts & Crafts Trail is made up of over 100 artists and craftsmen in an 8-mile loop of shops, studios, galleries, and eateries. Visiting each one will give you an insight into the area and not only that, but you can purchase handmade memories of your visit to the Smokies.
After we visited Mike's, he told us to head to the covered bridge complex and find Sparky who does glass blowing. Not only did we find Sparky, but there were several other artisans in the area and a great place to eat as well — Split Rail Eats.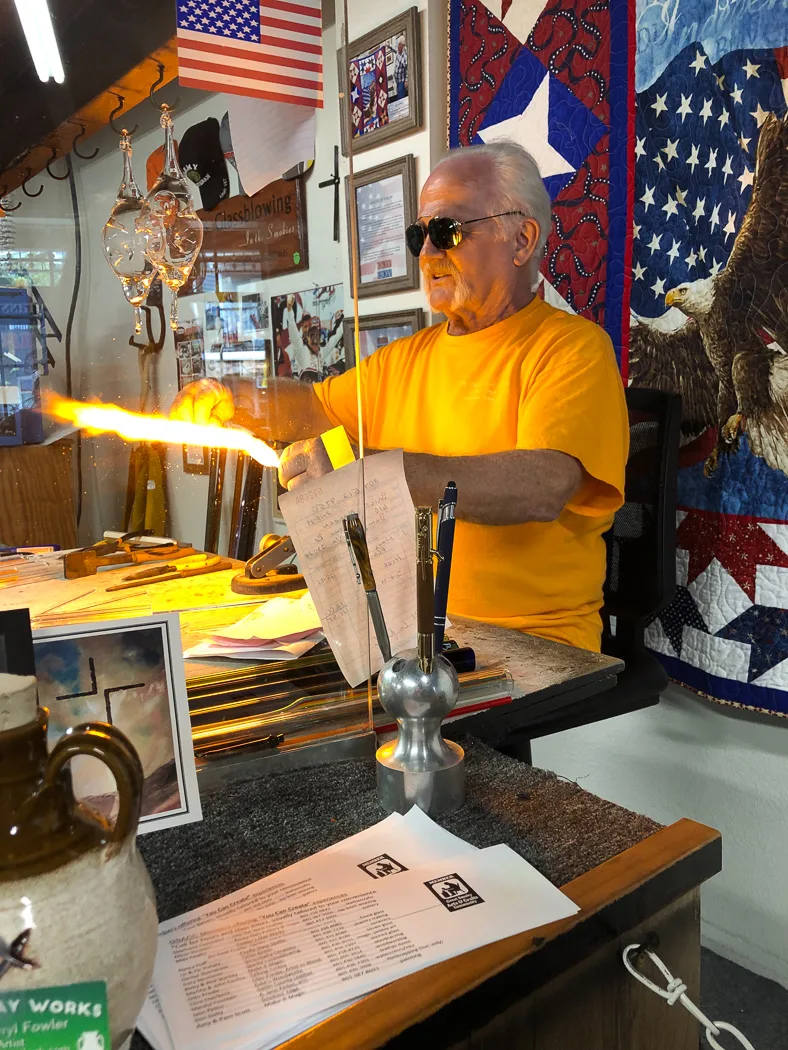 Talking to Sparky was amazing. He laughed and joked the whole time he was blowing glass. Sparky is colorblind, so hearing his story blew my mind.
His wife helps him out by labeling his colored glass sticks so he knows exactly what colors to use. And — to top it off, Sparky is a vet. We thanked him for his service and the mini glass blowing session and promised to come and take his glass blowing class.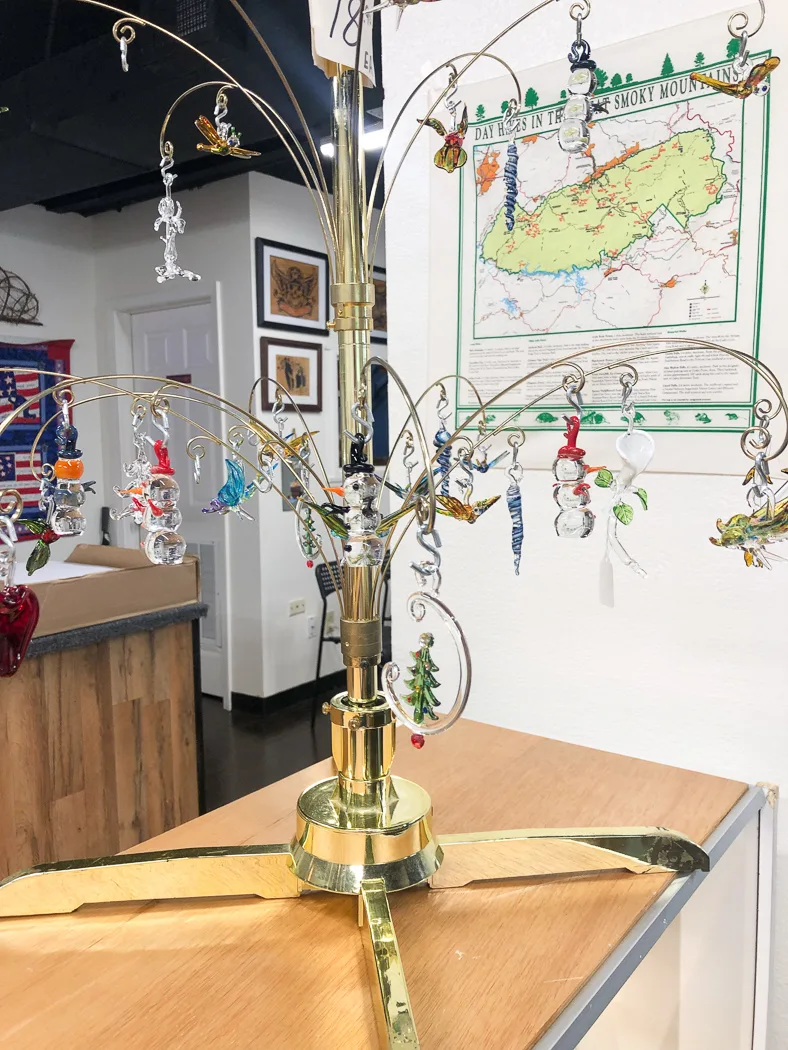 Many of the artisans on this trail offer classes which is so cool because after making pottery and watching glass be blown, I want to come back and make all the things!
The cool thing about this 8-mile loop is that it has been designated a Tennessee Heritage Arts & Crafts Trail. The artisans on this trail whittle, paint, sew, cast, weave and carve to create original collectibles.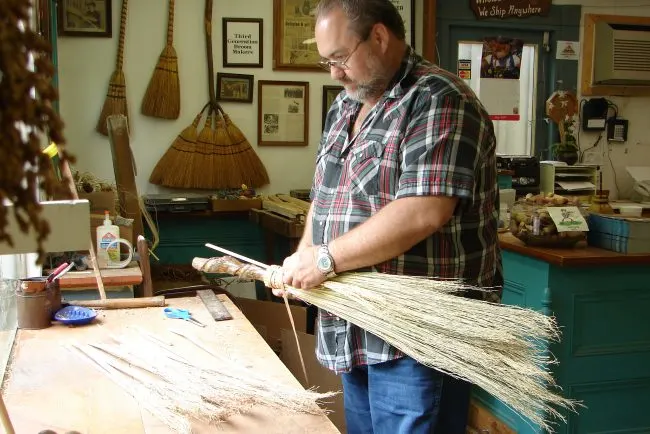 You will find things like candles, baskets, quilts, brooms, pottery, jewelry, dolls, ceramics, scrimshaw, silversmithing, leather, stained glass, wearable fashions, fine photography, frameable art, oils, and watercolors, also lodging, restaurants, cafés, tea room, soda fountain, and candy shops.
Great Eateries Along the Arts and Crafts Community Trail
Before we shopped until we dropped in the arts and crafts community, we decided to eat. Mike gave us a great tip to check out Split Rail Eats — and he did not steer us wrong!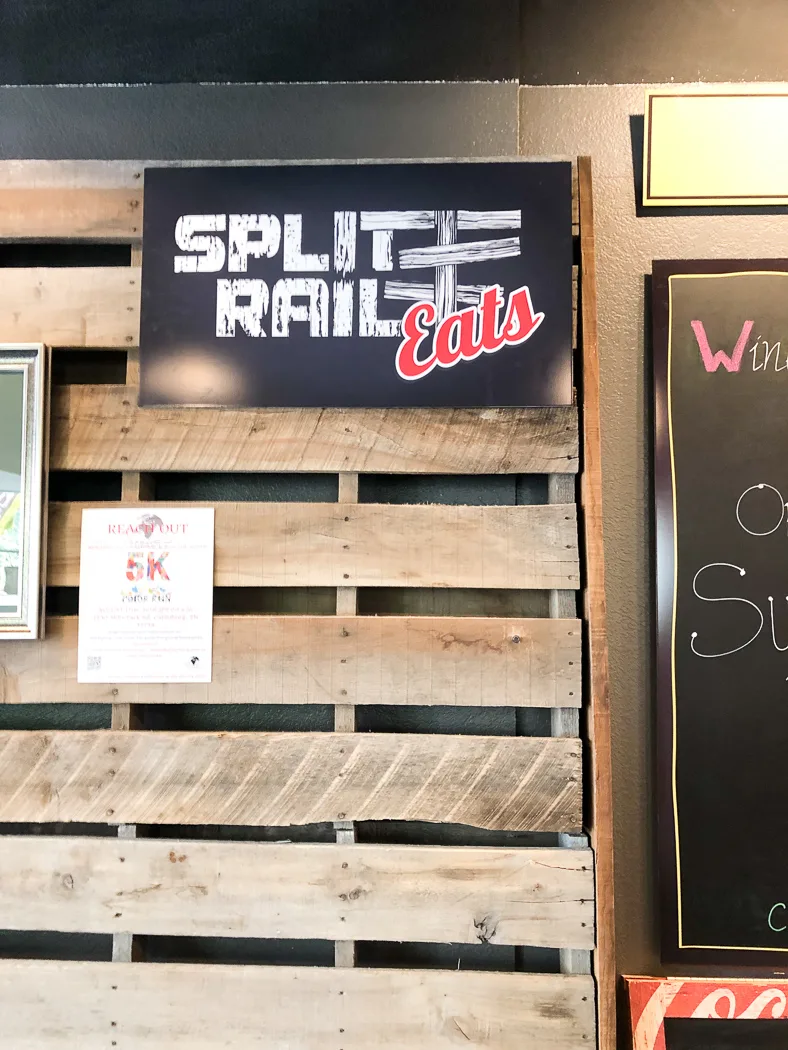 They have some really great food here and the atmosphere is truly one that cannot be missed.
We decided to get a couple of different items off the menu to try, but they have so many to choose from!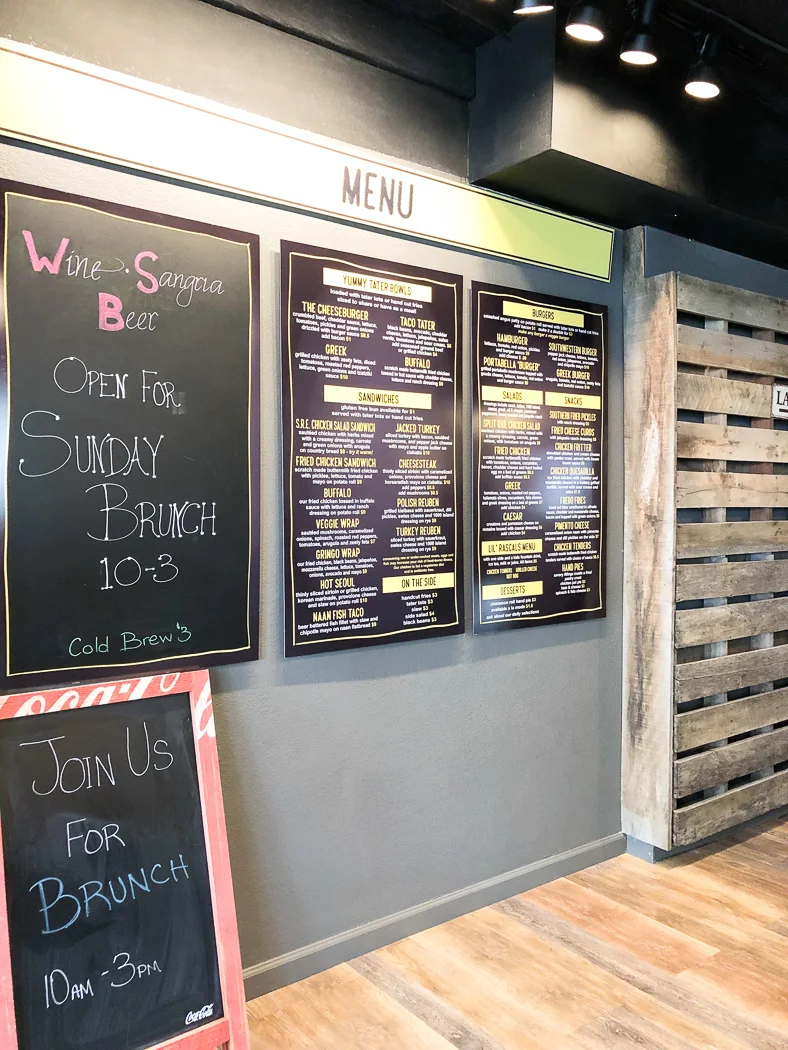 I ordered the taco tater (did you think I would ever get anything different).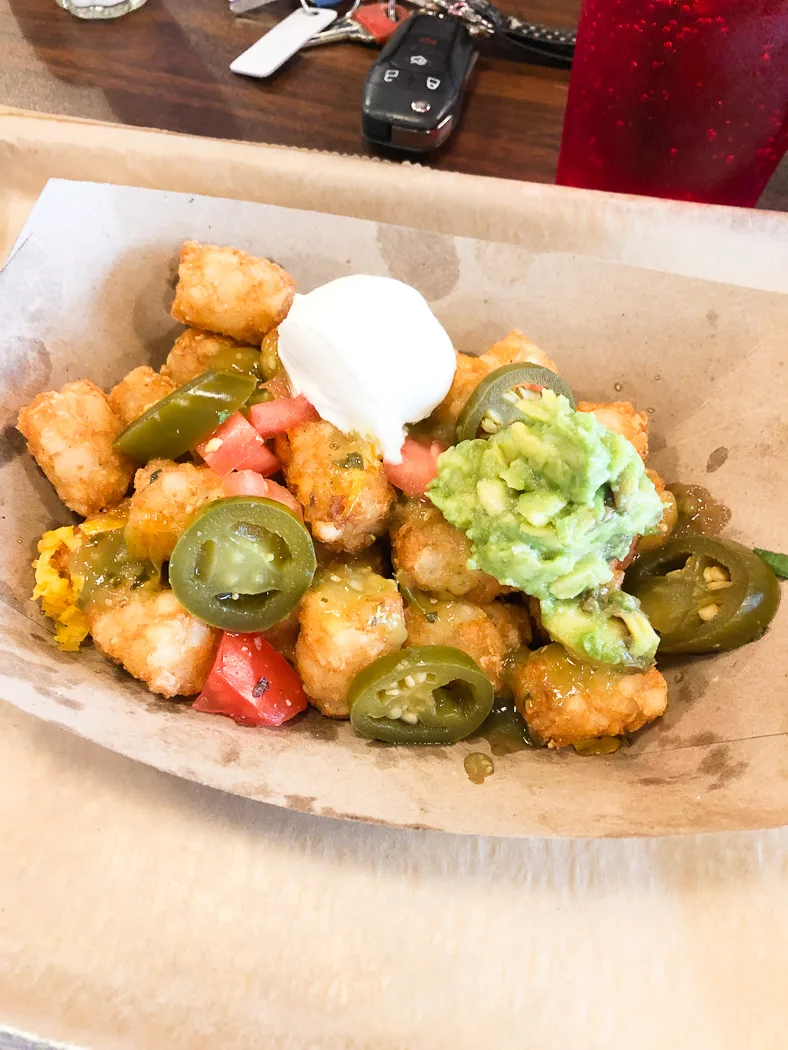 Loaded tater tots like nachos are so my jam and they were absolutely delicious!
Michele got the gringo wrap and their homemade Sangria and it was everything we could have imagined.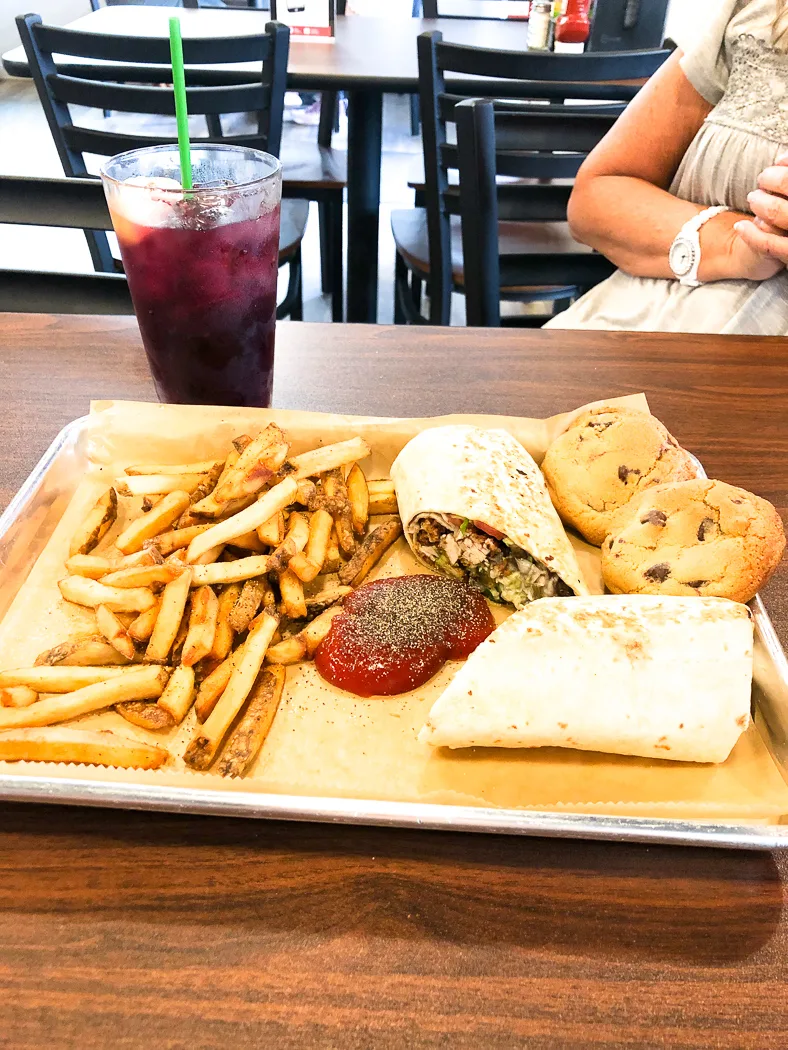 After eating we walked back to the car and took some photos around the covered bridge. The storms were rolling in so we had to head back to town, but we all made plans to definitely come back and check out all the other eateries and artisans soon!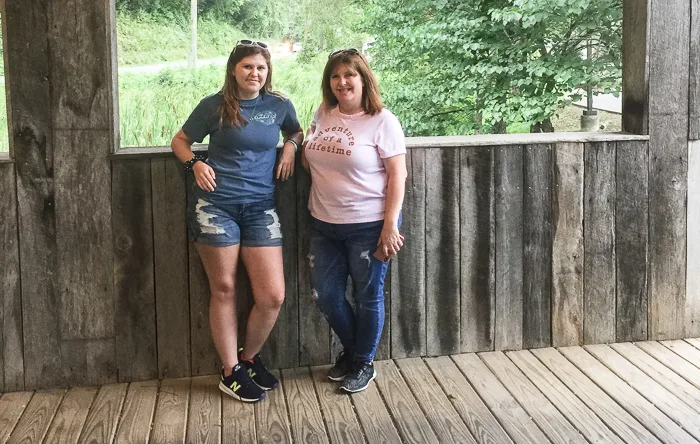 If you are coming to Gatlinburg, make plans to tour this 8-mile loop, especially if you like handmade items. Spend some time talking to the shop owners and let them share with you all about their experience and their stories of the days of old! It will impress you and knock your socks off!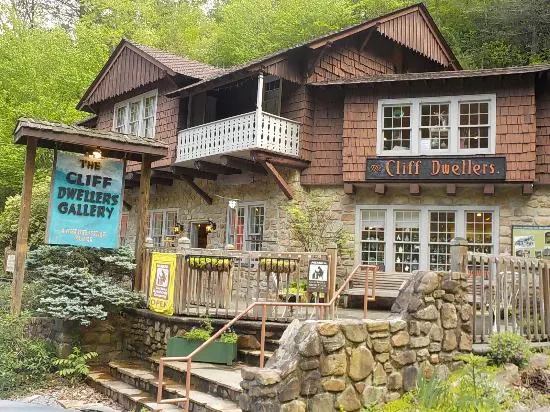 Planning on Visiting Gatlinburg soon? Check out these other posts
Are you making any plans to visit Gatlinburg soon? Let the arts and crafts community be on your list of places to visit!