If you love making charcuterie boards or as I like to call them, Nibble Boards, here is one for you that has SO many amazing Greek flavors. This Greek Nibble board is perfect for lunch, dinner, or as a snack plate. I love making them straight for dinner though.
Having a snack plate full of different foods for your dinner has become the trend here lately. And like everyone else, I have jumped on the bandwagon. My favorite though is this delicious Greek Nibble Board.
You can put whatever you want on your Greek-inspired board, but for us, we loaded it down with goodies like my easy recipe for How to Make Homemade Falafel, and my Air Fryer Zucchini Fries.
Then for the dips, we made a lemon garlic dipping sauce and my homemade Tzatziki Sauce Recipe.
Next, we plopped on some tomatoes, and olives, and right in the center, we added a dollop of my Sweet Potato Hummus.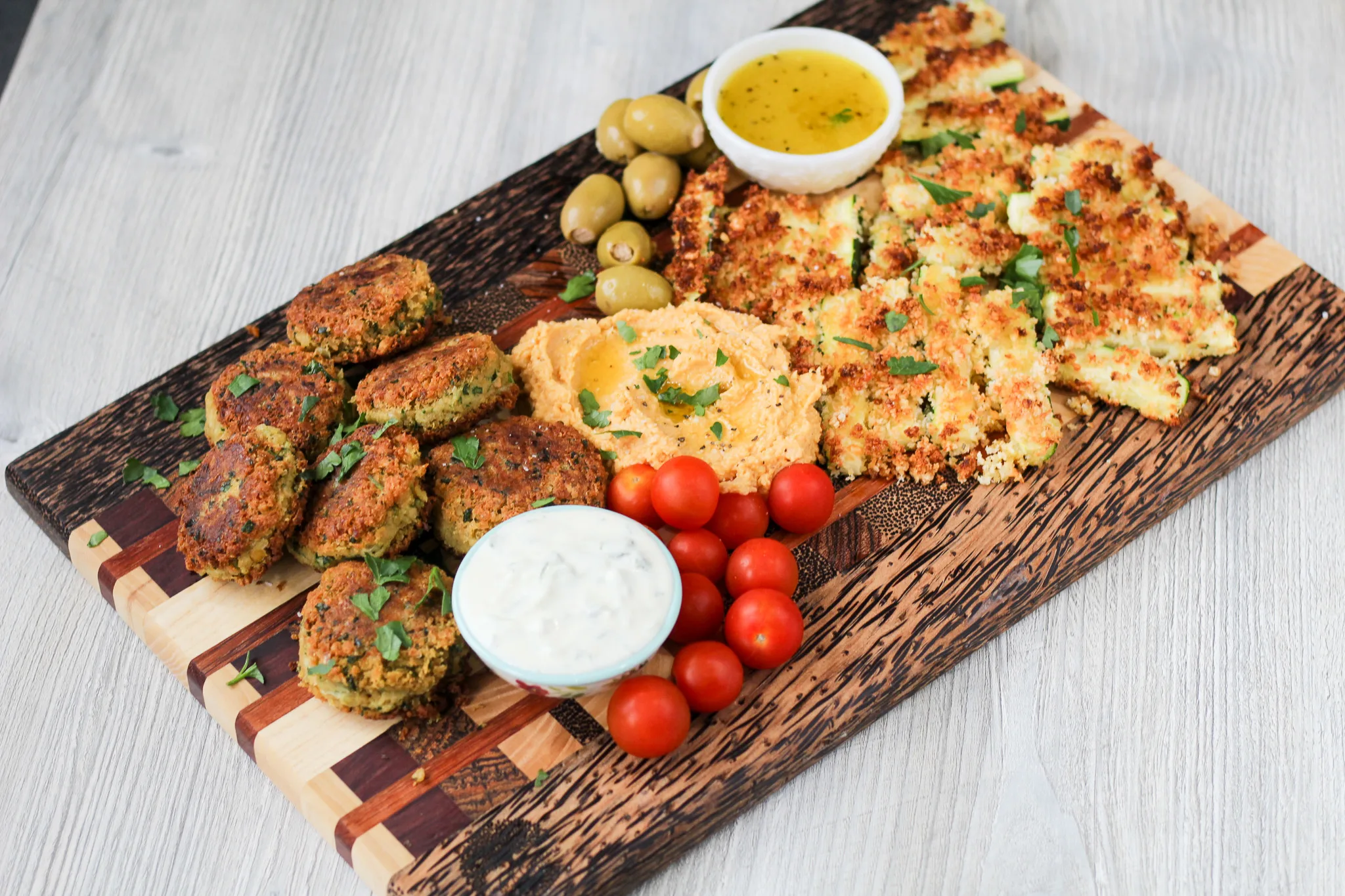 This nibble board could feed 3 or 4 people, or if you are hungry, just two. Save the leftovers for the next day because they are SO amazing!
If you don't like sweet potato hummus, you could always choose Everything Bagel Hummus or Lemon Hummus.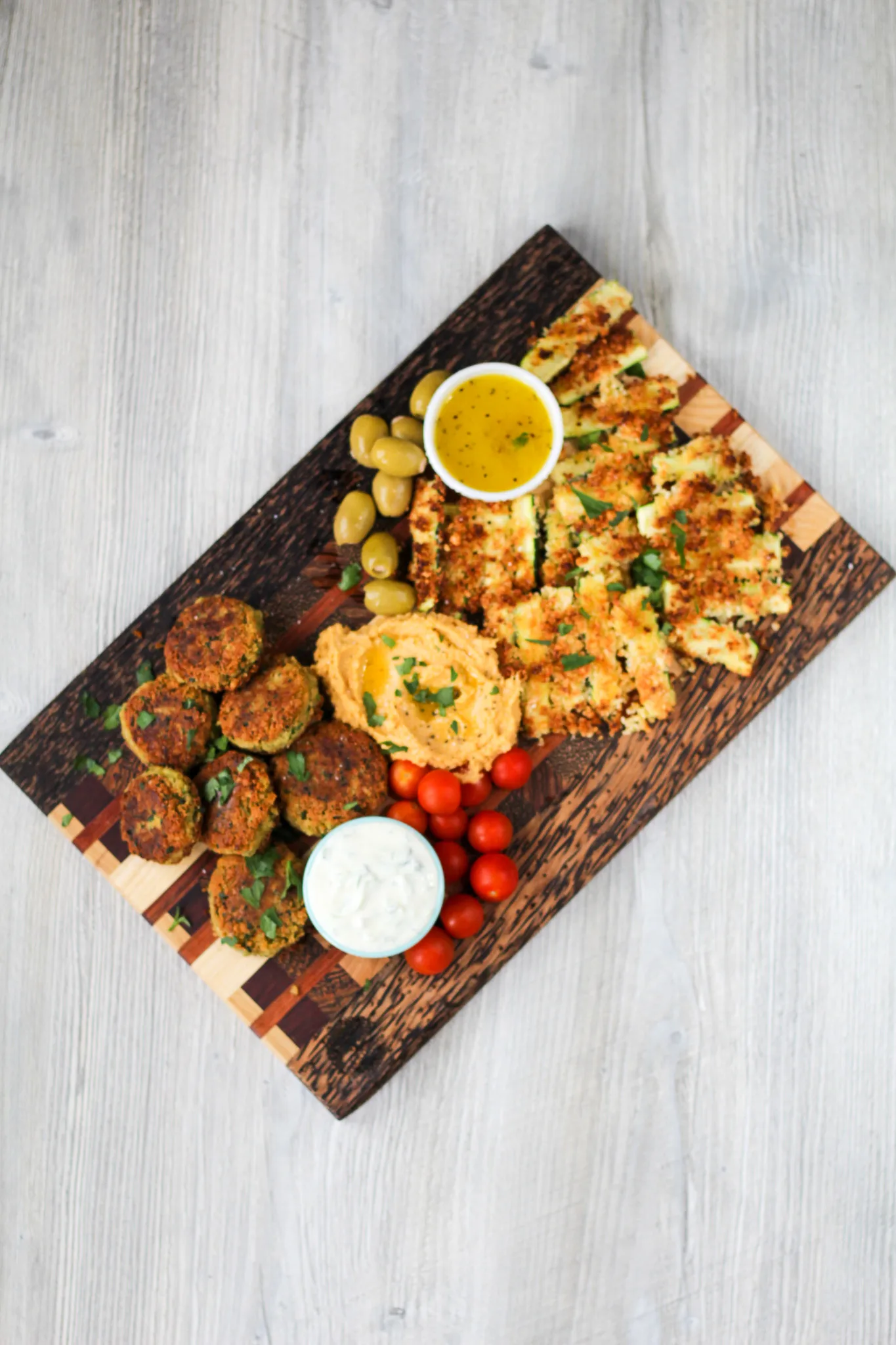 If you love all things Greek, then check out this Greek Beet Salad that would pair perfectly with this nibble board.
Check out these other delicious nibble boards