This recipe for Old Fashioned Cherry Cheesecake has been in my family for generations!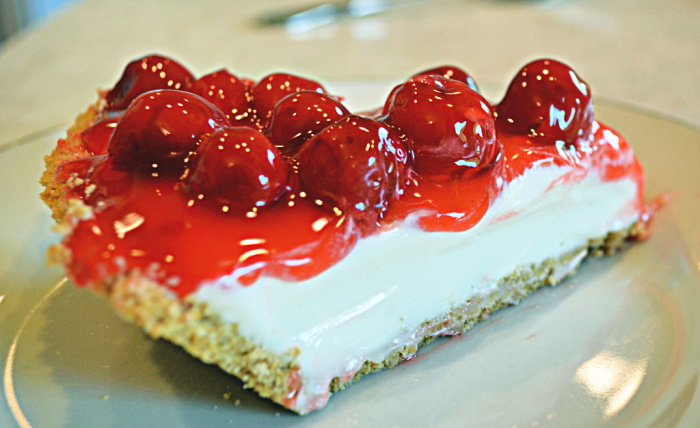 Since I was old enough to eat table food, this delicious YUMMY Old Fashioned Cherry cheesecake has been my favorite. It was not something that my mom fixed every month, but it was a special Christmas treat that she would fix for me and my niece. She would always fix us one each because she knew how much we loved this dessert.
It's funny because she used to fix just one, and my niece and I would ALWAYS fight over it, so she started making two. You gotta love the woman who always made your favorite dessert.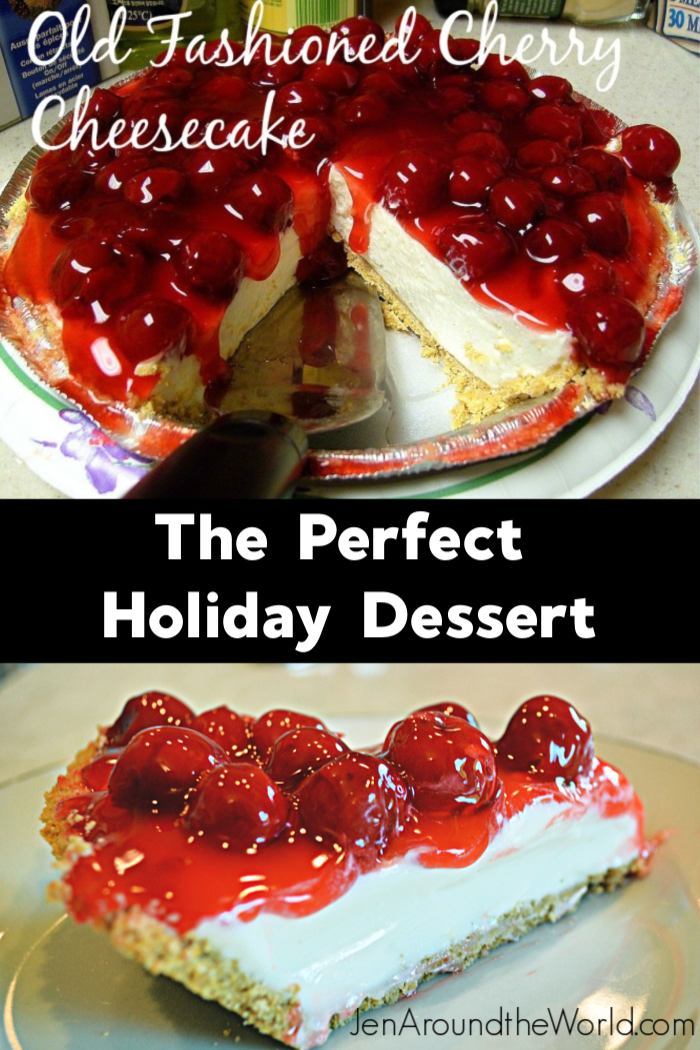 Since mom passed away a couple of years ago, I was not for sure how in the world I was going to get my favorite dessert. So I started looking until I FINALLY found the recipe. Now I make it about four times a year.
How to Make an Old Fashioned Cherry Cheesecake
Making this holiday dessert not only brings back fond memories of my mom and me in the kitchen during Thanksgiving and Christmas, but I can pass this dessert down to my own daughter (who loves this just as much as her mom!)
There is something to be said about desserts that are generational in a family. I have a delicious 3-day coconut cake that is my mom's recipe also that I am going to be tackling this year as well.
Family recipes, those old clippings, and cookbooks from the fifties are always my favorite ways to find new recipes for our family, but also for those recipes that my family has lived on for years.
Now — if I could only locate her fried chicken recipe we would be doing great.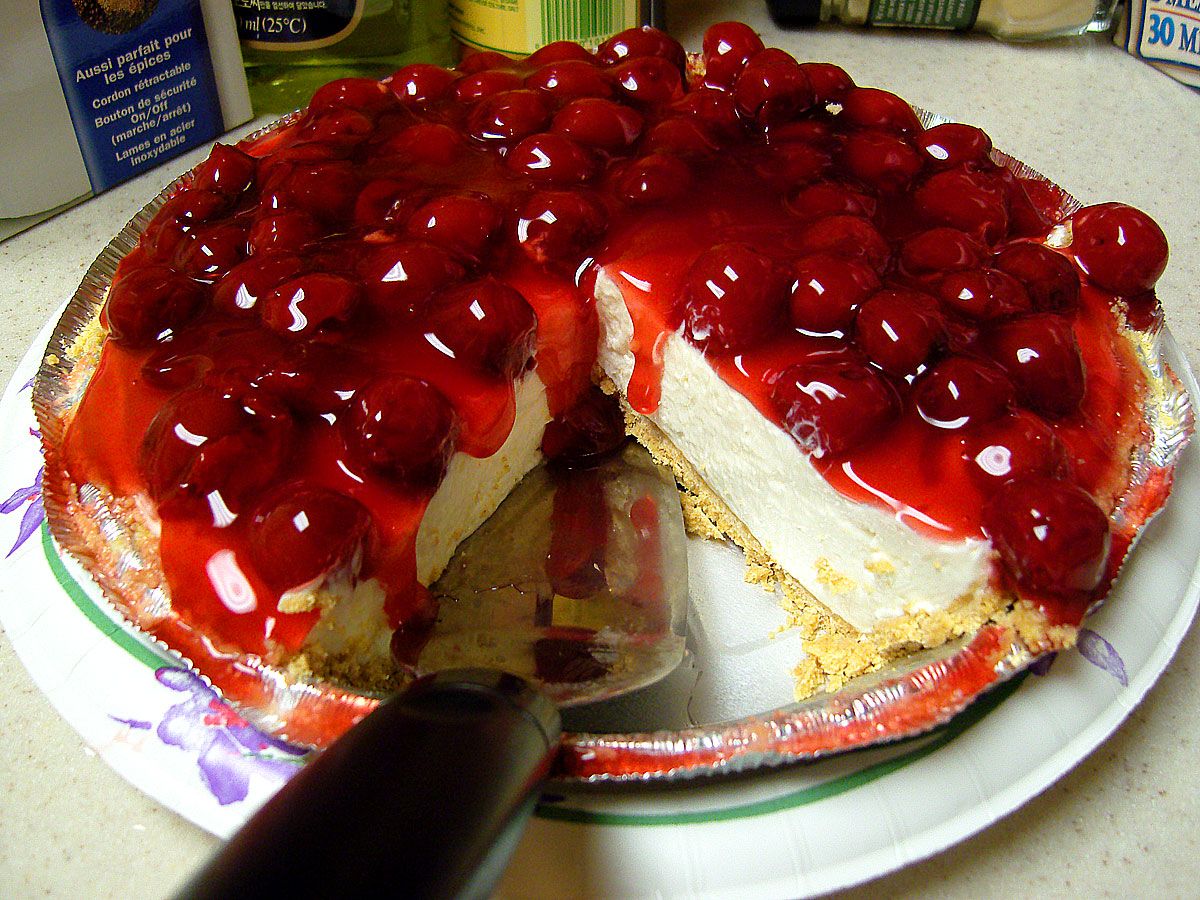 Another favorite recipe of mine is my delicious Sausage Balls. These little appetizers are so full of flavor and will definitely be a generational recipe in our house for years to come.
Old Fashioned Cherry Cheesecake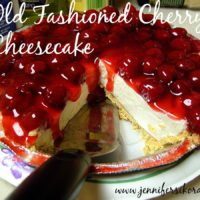 Ingredients
1 block of Cream Cheese, softened
1 can sweetened condensed milk
1/3 cup lemon juice
1 tsp vanilla
1 can of cherry pie filling
1 graham cracker crust
Instructions
Combine cream cheese, milk, lemon juice, and vanilla in a mixing bowl. Mix until all lumps have disappeared.
Pour into graham cracker crust and put in the refrigerator for 3 hours until firm.
Open can of cherry pie filling and pour onto top of cheesecake.
I love serving this pie in really pretty pie pans. I have been collecting a few of the last few years. I usually get mine from Dayspring — like this Christmas one here.
But they also have super cute everyday pie plates like this one.
I love doing it like this and buying an extra one. Then, if I make this pie to take to a party, I leave it as a housewarming gift for the hostess to keep!
Now that you know my favorite recipe of all time, what is your favorite recipe?