These sausage balls are perfect for any party you attend. They take no time to prepare and are always a hit!
My all-time favorite Christmas present every year is sausage balls ( you can be my best friend too! Just make me some and send them to me–haha).
It has taken me FOREVER to figure out how to get them to the perfect consistency and I have finally done it! YAY!
How to Make These 3 Ingredient Sausage Balls
Literally, this recipe only has 3 simple ingredients — sharp cheddar cheese, Bisquick Mix, and sausage.
Simply mix everything together in a bowl. Make sure you mix it up really good. it will seem like it is not going to come together, but I promise if you keep mixing it, it will come together right.
Then, I just use a cookie scoop to make sure that all my balls are the same size. I scoop them out and then roll them to make sure they are even and then place them on a cookie sheet to bake in the oven. Be sure to leave a little space between each one because they do spread a bit.
Also, make sure that you use Sharp cheddar. I have used mild before and it really changes the taste of these sausage balls. You need that bit of sharp cheese to really enjoy the full flavor.
Every time I make these now to take to church functions, they are gone before I can get one. Luckily for me, I have another batch at home waiting for us!
When I take these to a function, I love serving them on white rectangle platters. I bought this set of three from Amazon and they really jazz up the table.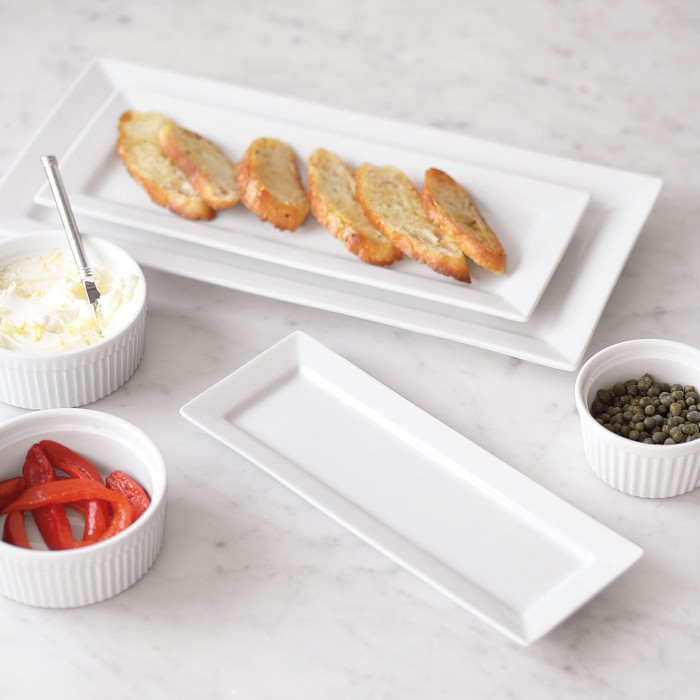 Sausage Balls Recipe
Sausage Balls
This easy sausage ball recipe needs to be on your list of recipes to make for your next get together.

Prep Time 10 minutes

Cook Time 25 minutes

Total Time 35 minutes
Ingredients
1 pound Jimmy Dean sausage, uncooked
2 cups Bisquick baking mix
3 cups sharp chedder cheese shredded
Instructions
Preheat oven to 350 degrees.
Mix all three of the above together and then roll into 1 inch balls. Place on an ungreased cookie sheet and bake in the oven for 25 minutes or until golden brown. 
Remove and enjoy!
Nutrition Information:
Yield:
35
Serving Size:
1 ball
Amount Per Serving: Calories: 47.7 Total Fat: 1.9g Saturated Fat: 0.0g

This is always been my favorite appetizer anywhere we go. If they are serving Sausage balls, I am going to be right there digging in!!
So what is your favorite appetizer?