It's that time again to look back at 2018 and find out what my most popular posts have been! In this article, we are going to focus on the top 10 recipe posts of 2018.
I don't know about you, but I love looking back and seeing what people thought of my recipes. I do this every year and this year is no different.
I made a lot of great food this year (including a cupcake wedding cake) and I love being able to share all of that with you. So without further ado, let's take a look back, shall we?
Top 10 Recipe Posts of 2018
#1 Vanilla Milkshakes Without Ice Cream
This post has been a number one popular for years on my site. The ingredient list always throws people for a loop, but it is definitely a recipe that is easy to make and it makes delicious milkshakes.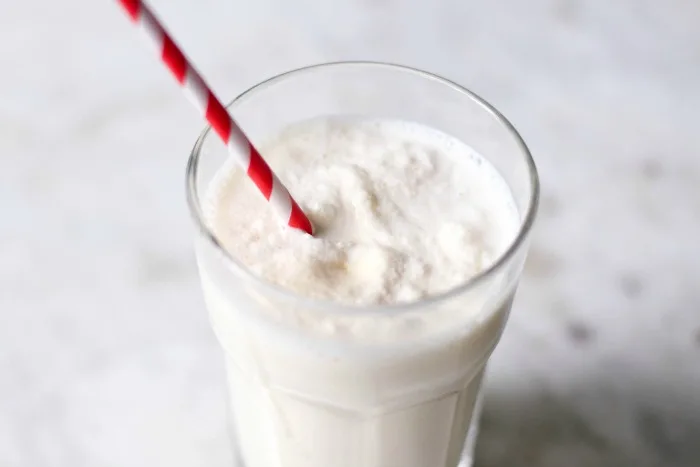 #2 How to Make Eel Sauce for Sushi
This is a new one for being popular on my site. I guess a lot of people this year are making homemade sushi at home and want to make their own eel sauce!
It is so good and sweet and goes perfectly with homemade sushi.
#3 Paula Deen House Seasoning
This seasoning is my go-to seasoning for all things –including potatoes, pasta, and proteins. It has such a unique flavor and is my all time favorite homemade seasoning –ever!
#4 Grilled Steak Alfredo
This is one of the simplest meals you will ever make — and one of the tastiest. It takes less than 20 minutes to prepare and will offer comfort all year round.
#5 Sausage Balls
My sausage balls recipe has been a favorite on the blog for years. It's a fan favorite for holidays, parties, get-togethers and more.
#6 Old Fashioned Cherry Cheesecake
I have been making this for years and like me, many people have wanted this recipe to make for holidays like Christmas and Thanksgiving (I am not going to lie — I ate an entire pie by myself this Christmas).
#7 Copycat Starbucks Caramel Machiatto
Making homemade coffees at home has become our favorite past time. My daughter is a rock star at creating our favorites from Starbucks and local coffee houses. This one has been a popular recipe choice this year.
#8 Ina Garten Lemon Bars
We made these bars for the first time this summer and WOAH! They are delicious. The lemon flavor is strong and mixed with the sweet shortcake bar, it is pure perfection.
#9 Parmesan Crusted Chicken
One of my all-time favorite recipes is our copycat version of this Longhorn Steakhouse favorite. They gave me the recipe one night while we were there and I knew it was going to be a family recipe for years to come.
#10 Green Pepper Jelly
I make a lot of jams and jellies during the year, but one that has been a favorite around here is my green pepper jelly.
Special Bonus Recipes
These recipes are some that are my favorite that I felt like needed to be in this list as well.
And there you have it, folks! My list of the top 10 recipe posts of 2018. I cannot wait to make some more great recipes to share with you in 2019.
Be sure and sign up for my email list so that you don't miss a post (and you'll get a cheat sheet full of homemade spices and mixes that you can make to keep in your pantry).