This tropical Sunshine Drink is a copycat version of the Buckboard Bash that I had while I was in Branson at the Dolly's Stampede. You are going to love how easy it is to make this non-alcoholic delicious drink with amazing tropical flavors.
During the summertime on a hot summer day, my daughter and I are always about making fun drinks to enjoy on the back porch while we watch our hummingbirds flutter about.
While I was in Branson recently, we went to Dolly's stampede and we had the most amazing drink ever — a Buckboard Bash. These are simple and easy non-alcoholic tropical drinks made with Sprite, Pineapple juice, and grenadine syrup. It was the tastiest drink that I have ever put in my mouth. Of course, you couly change it up and add some orange juice and coconut rum for a more "adult" version if you prefer.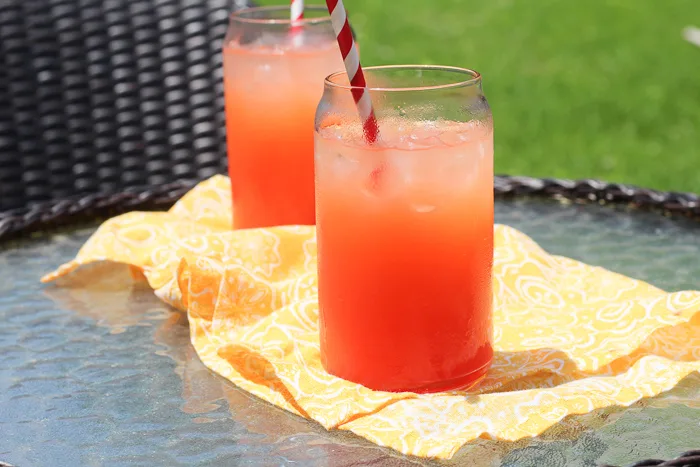 I knew the minute I came home that I was going to try and recreate this myself. Now — mine is not exactly like theirs, which is why I called mine a tropical sunshine drink. The colors together look just like a beautiful sunset that you would see on a tropical vacation.
How to Make a Tropical Sunshine Drink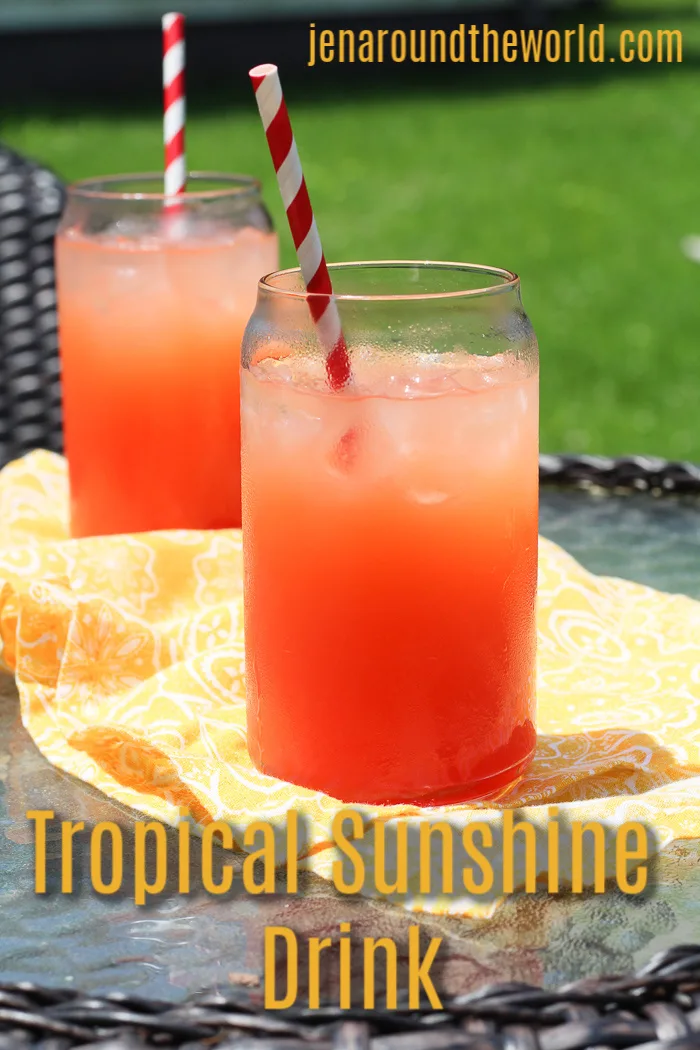 This drink will take you literally two minutes to make.
Fill your glass with ice.
Start by addinn 1/2 glass of Sprite. I say 1/2 a glass because no matter how tall or how short your glass is, it will be equal parts Sprite and Pineapple juice.
After you add in your 1/2 glass of Sprite, top it off with 1/2 a glass of Pineapple juice. Now — this is my husband's favorite way to drink this.
He is not a fan of Grenadine syrup so he just drinks Pineapple juice and Sprite together. I like the Sour Cherry flavor of the Grenadine syrup to mine.
After adding in the Pineapple juice, take the Grenadine Syrup (I bought mine online from Amazon — it is the Torani Brand). Just a splash is all you need to add that perfect Sunshine color to the drink.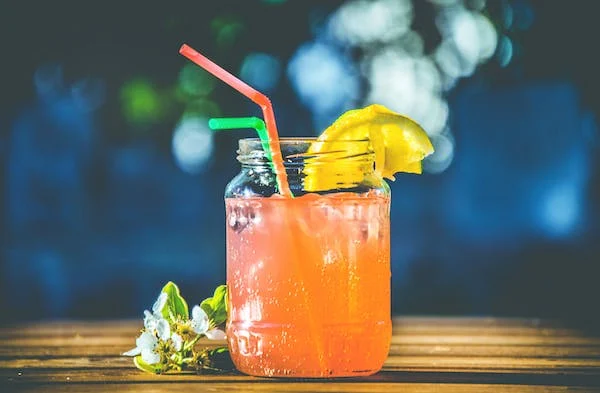 Now, add a straw and maybe an orange slice, and you are ready to go with the most gorgeous drink on the planet. You can change this up and turn it into a tropical sunshine smoothie by adding some fruit juices, over-ripe bananas, coconut water, and ice.
A great way to get those daily values in is to turn it into a green smoothie! Add some tropical pineapple flavors, spinach, lemon juice, and coconut milk, and the secret ingredient is a splash of soda water. Serve it in a tall glass on a hot day. Trust me — you will LOVE the flavors of this! It will taste just like a visit to the tropical islands.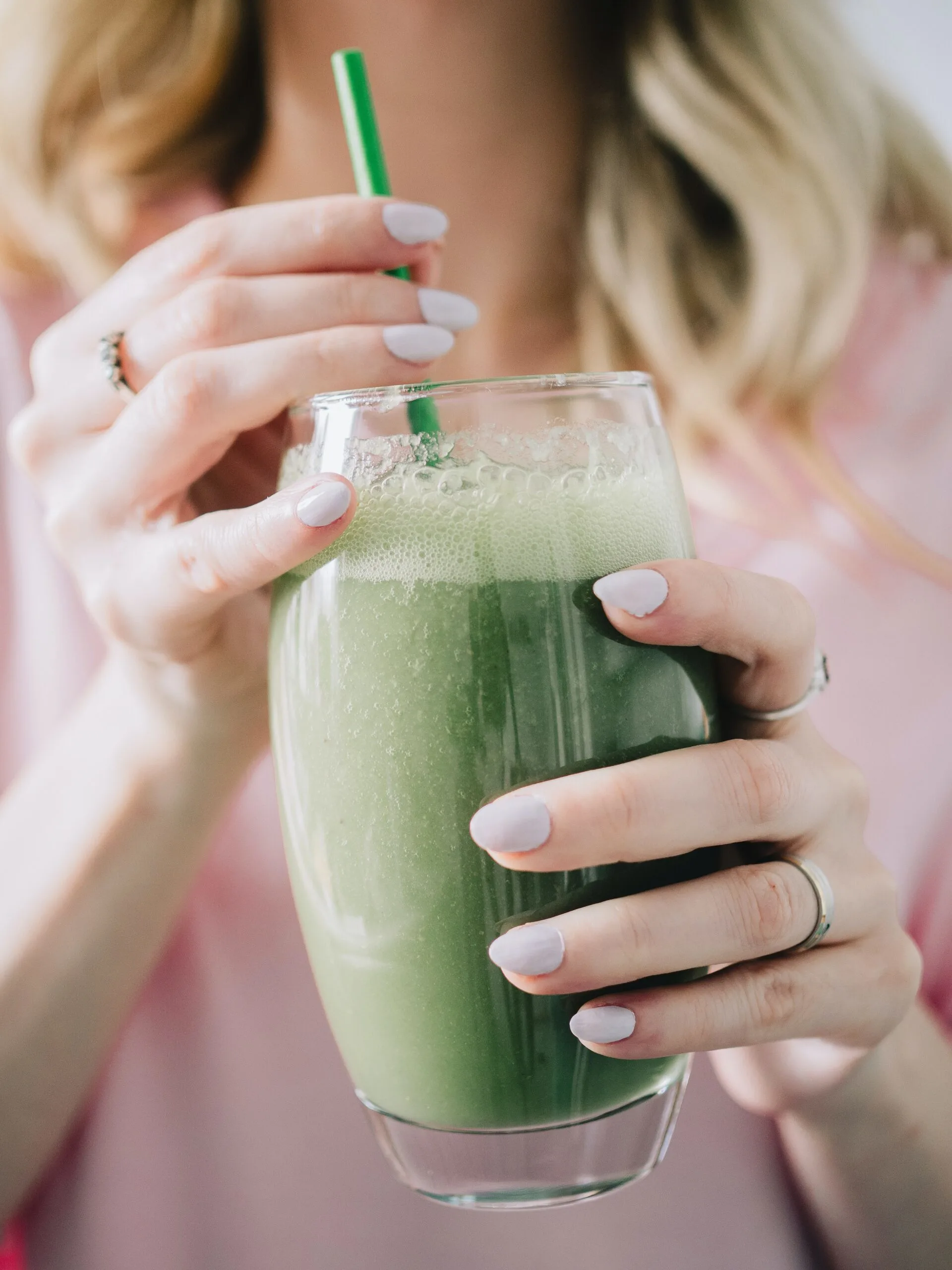 How to Make a Simple Syrup
If you want your drink a little sweeter, all you need to do is make a simple syrup. It is equal parts water and sugar. Let it boil on the stove for a minute and then set it aside to cool.
I store mine in the fridge. You can use it in any drink with a splash of lime and some white rum for the extra kick of a refreshing tropical cocktail.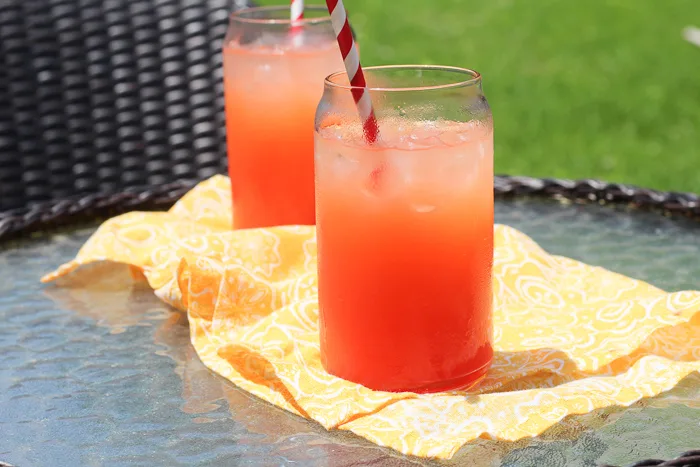 Check out this video below to learn how quickly this drink comes together.
As I said, it's simple and easy. Now you can make a fun and festive drink for when you have company over and want to impress them with your non-alcoholic beverage-making skills. It's the best way to add a little sunshine to your life through delicious non-alcoholic tropical drinks
Looking for More Fun Drinks? Check Out This List
Yield: 8 glasses
Tropical Sunshine Drink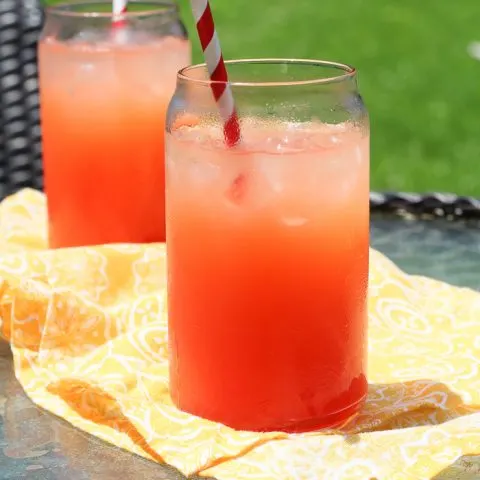 This easy summertime drink will be a favorite among friends and family. The best part? It's alcohol free.
Ingredients
Sprite
Pineapple Juice
Grenadine Syrup
Ice for glasses
Instructions
Fill glasses with ice.
Take glass and fill 1/2 full with Sprite.
Top the remaining half off with Pineapple Juice.
Add a splash of Grenadine Syrup and mix together.
Serve to friends and family with a straw.
Nutrition Information:
Yield:
4
Serving Size:
1
Amount Per Serving:
Calories:

82
Total Fat:

0g
Saturated Fat:

0g
Trans Fat:

0g
Unsaturated Fat:

0g
Cholesterol:

0mg
Sodium:

19mg
Carbohydrates:

21g
Fiber:

0g
Sugar:

18g
Protein:

0g