I am all about this awesome Cinco de Mayo menu! We love Mexican food around here — it's no secret.
If you ask anyone in my family what my love language is, they will tell you it's tacos. I love tacos of any kind and since tomorrow is Cinco de Mayo, I thought I would share with you all my favorite Mexican recipes I have shared on my site — starting with the most popular recipe on my blog — my Restaurant Style Mexican Cheese Dip.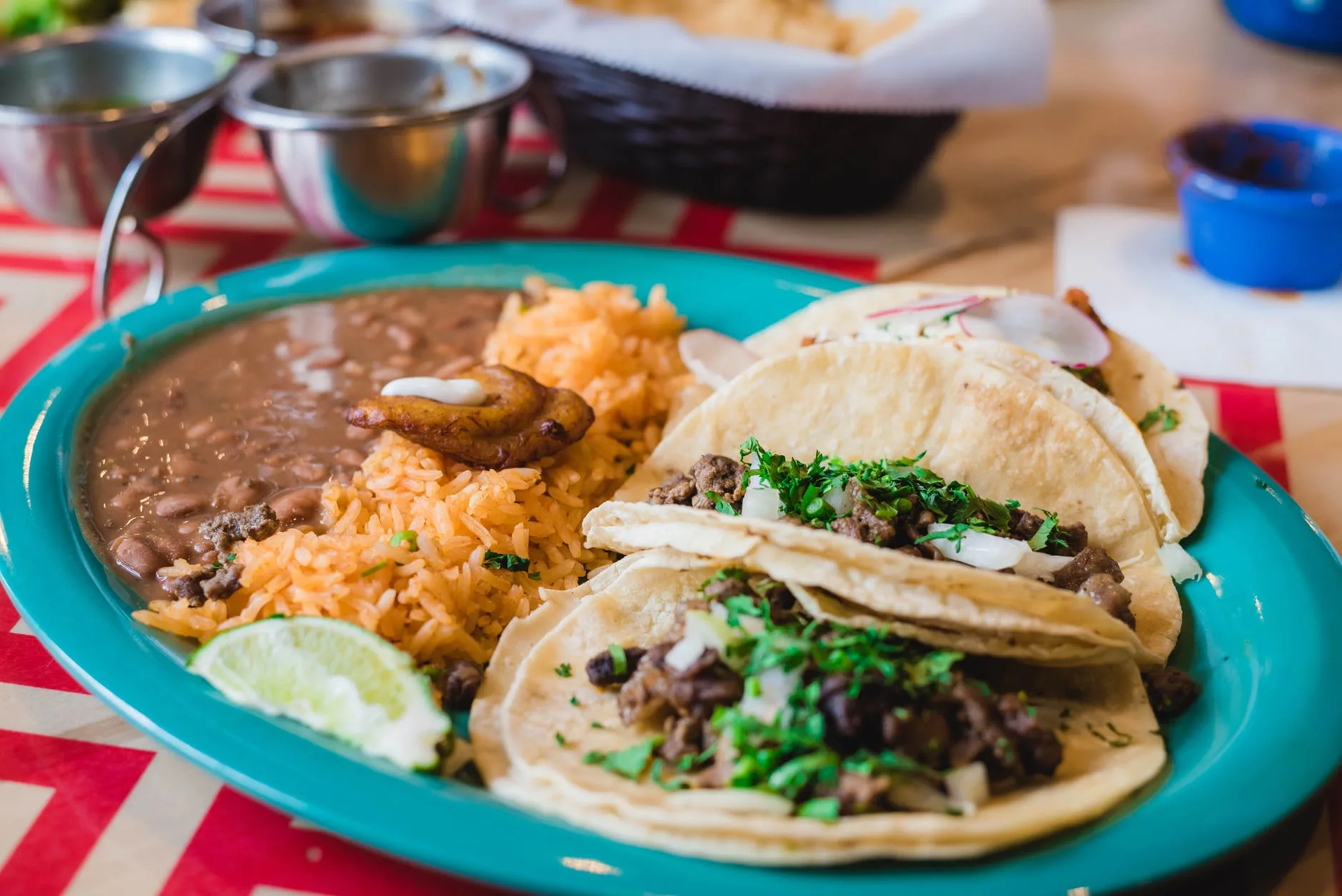 I am also getting this taco shirt because…y'all… I love tacos. If you didn't know that about me, well — now you do!
Ultimate Cinco de Mayo Menu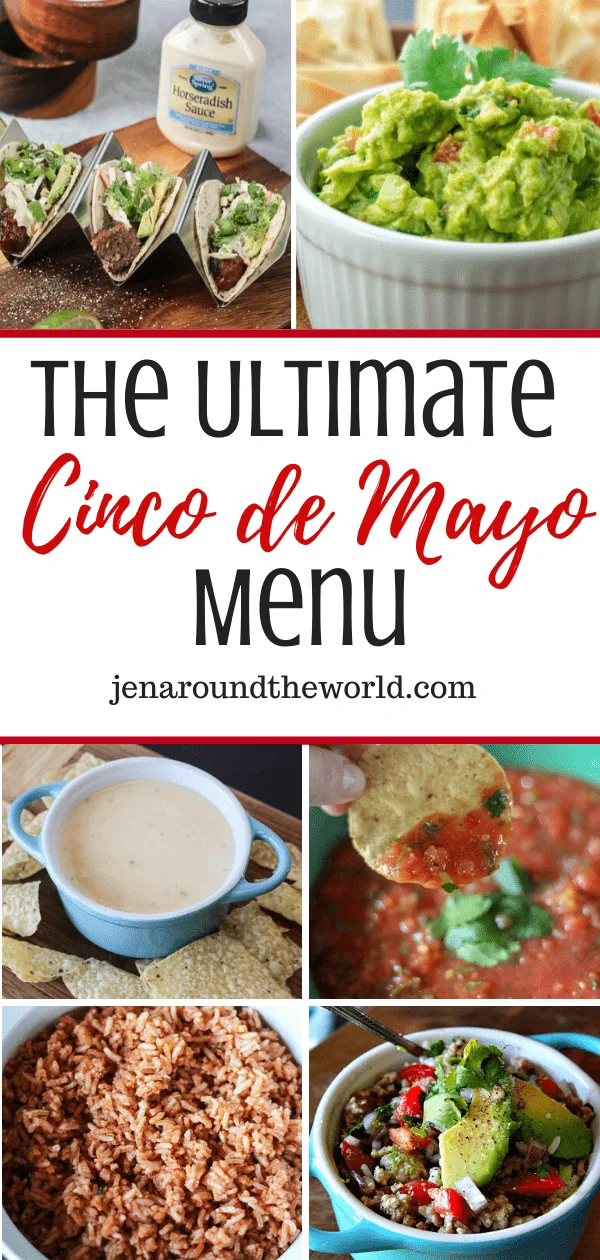 #1 Restaurant Style Mexican Cheese Dip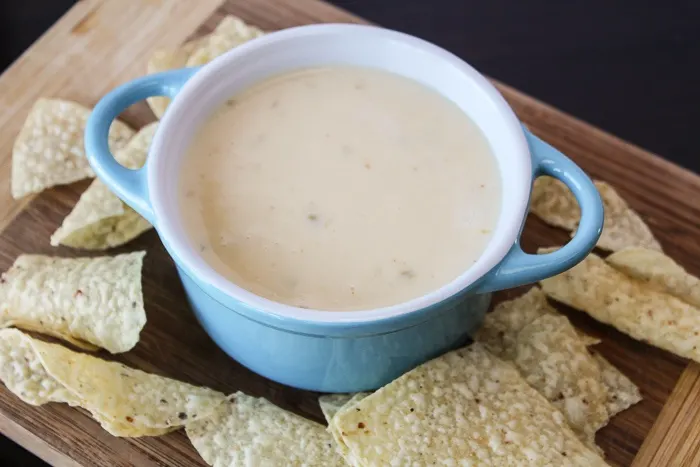 This Restaurant Style Mexican Cheese Dip is my favorite cheese dip in the whole world. If you go out to a Mexican restaurant and you order the cheese dip, you will fall in love. Now you can make it at home! It only uses 3 simple ingredients and is much cheaper to make at home than it is to order at a restaurant.
#2 Easy Restaurant Style Salsa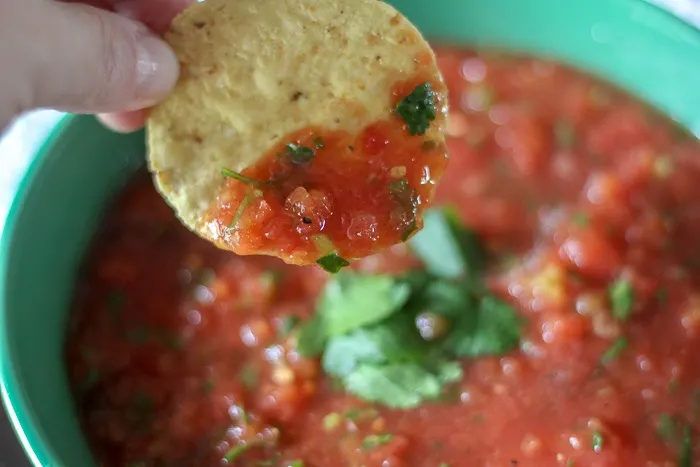 This easy restaurant-style salsa can be whipped up in no time! Goes perfect for game day, and all parties and get-togethers, or when you are at home and are craving a bowl of chips and salsa.
#3 Chipotle Chicken Nachos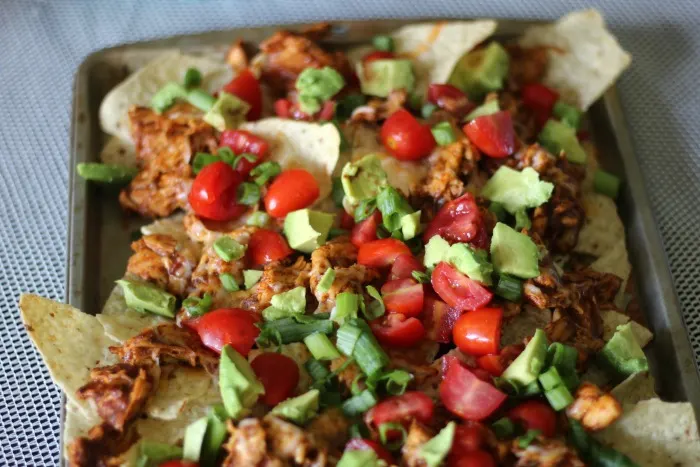 One of my favorite things to do when life is crazy (like it is right now), is to fix quick and easy dinners for my family. Now — this dish may not look like much, but let me tell you — my Chiptole Chicken Nachos are SO good.
You can have this dish on the table in under 15 minutes thanks to the delicious flavors I am about to tell you about.
#4 Homemade Mexican Rice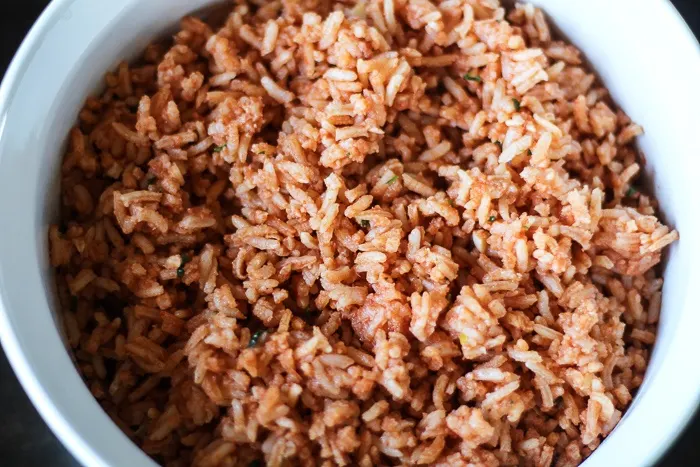 This recipe is so easy to make and I have discovered that cooking your rice in chicken broth versus water adds so much more flavor to the recipe!
#5 Pork Burrito Bowl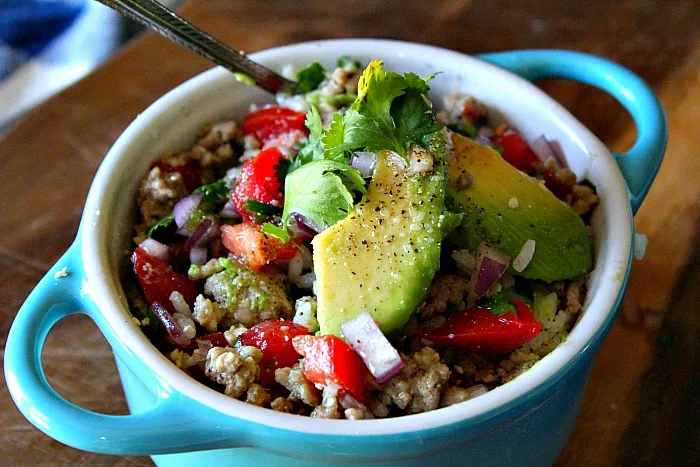 This recipe features one of my new favorite cuts of meat — pork — the other white meat. I am trying to lay low on the red meat right now, so re-inventing my all-time favorite recipes using pork is my new go-to.
#6 Sheet Pan Steak Fajitas
The weather is starting to change around here which means that our life is getting ready to get really busy with youth stuff, life stuff, and work stuff. Thankfully I have dinners like this one for One Pan Steak Fajitas to make sure we are not out hitting the drive thru.
#7 Pineapple Salsa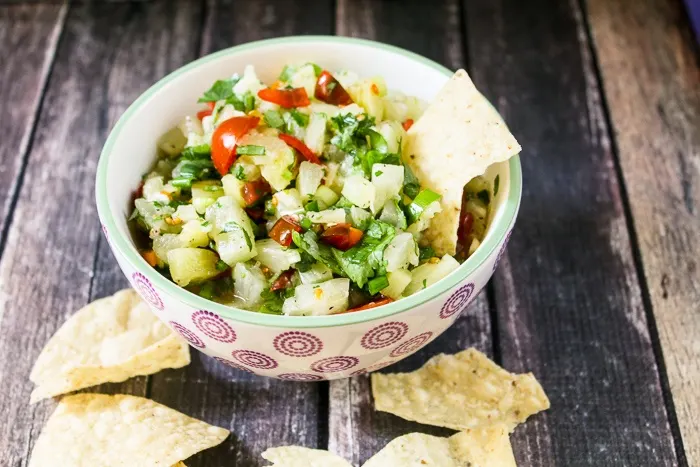 I love it when I can find recipes that I truly fall madly in love with, the kind I cannot stop eating. And that is what I get when I make this pineapple salsa.
The fresh taste of pineapple mixed with cilantro, lime juice, and tomatoes makes for a simple and refreshing new spin on the original restaurant salsa.
#8 15 Minute Shrimp Tacos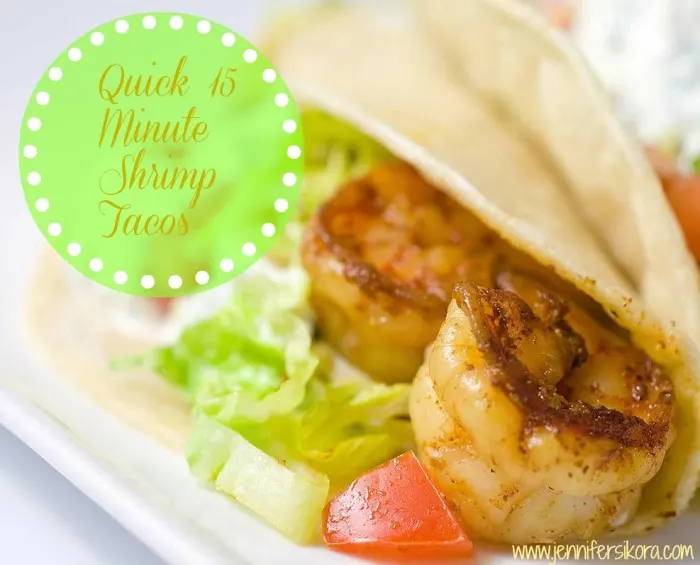 One thing that I have come to love eating is shrimp. I used to hate it and couldn't even stand the smell, but the older I get, the more I love seafood and shrimp is like chicken — you can add it to anything and it tastes good. And that is how this recipe for delicious shrimp tacos came about.
#9 Easy Guacamole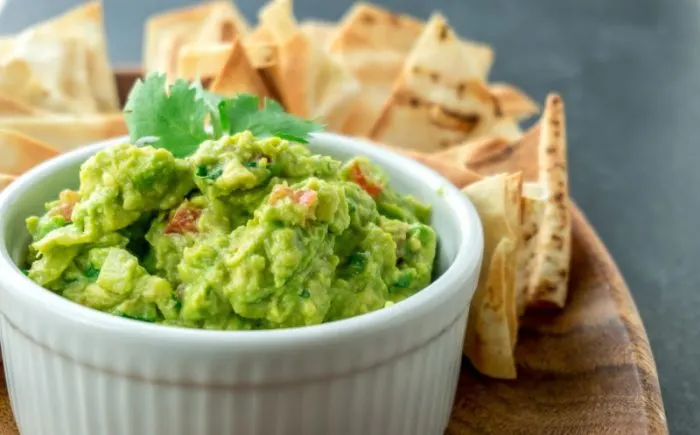 This easy homemade guacamole recipe will become your go-to recipe when you are making Tacos on Taco Tuesday!
#10 Grilled Brat Tacos with Lime Horseradish Slaw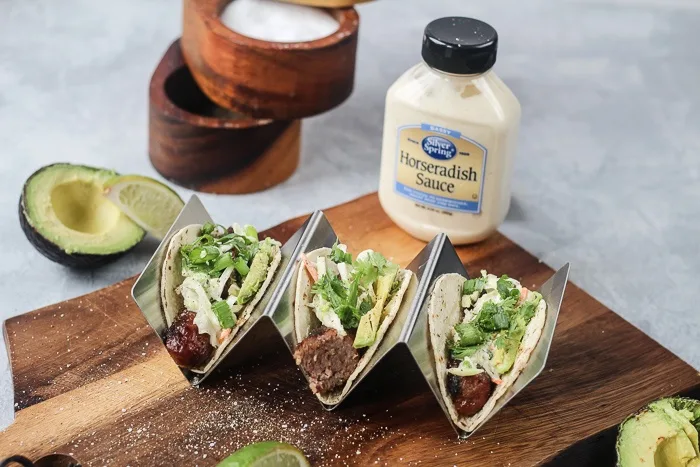 This recipe for Grilled Brat Tacos with Lime Horseradish Slaw is the perfect way to make tacos this summer.
#11 Brazilian Limeade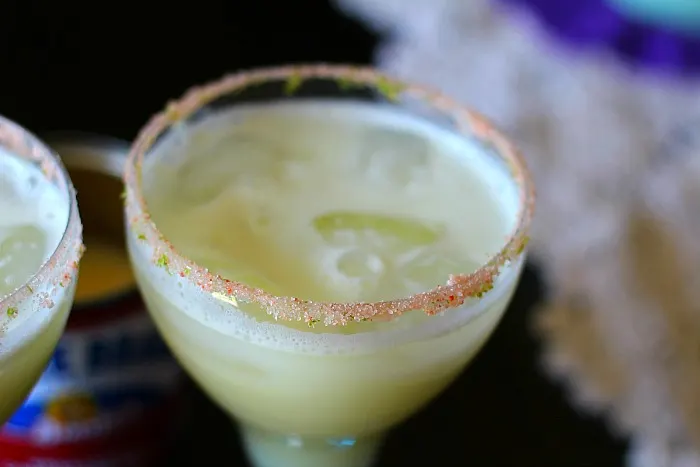 This drink is not a Mexican drink but could totally go with your Taco Tuesday-themed party! It is full of sweet lime flavor.
#12 Easy Tex Mex Migas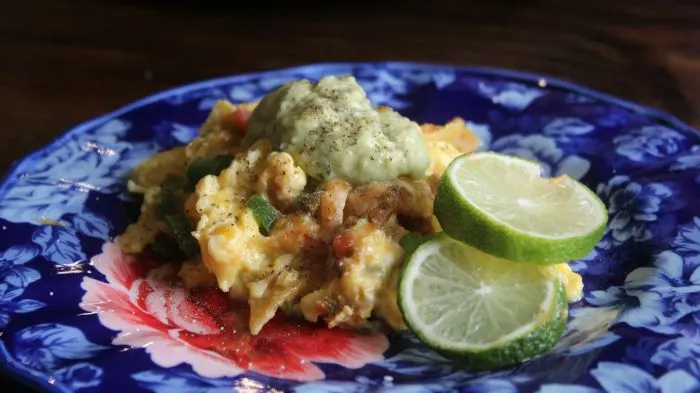 Tex Mex Migas is a simple egg dish flavored with Mexican inspired spices and condiments and comes together in just minutes for the perfect breakfast or brunch dish.
Finally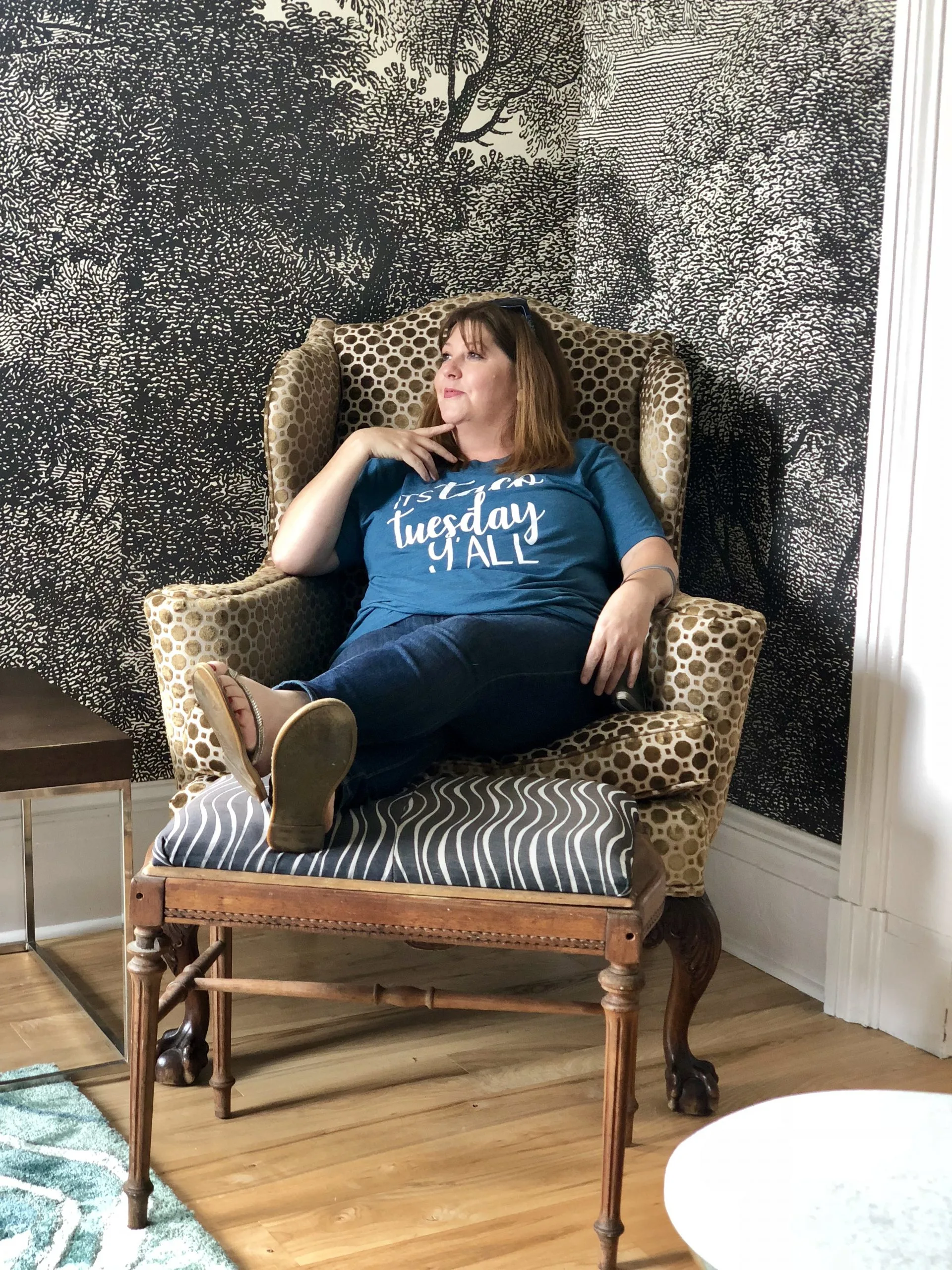 If you are having a fun Mexican fiesta tomorrow for Cinco de Mayo, then I hope this list of fun recipes will help you celebrate to the max!