I was invited to a media event as part of #BloggingBranson sponsored by Stone Castle Hotel & Conference Center.
My lunch at the Fall Creek Steak and Catfish House was compensated. All opinions are 100% my own.
If you love nostalgia, good food, and trying to catch a tossed roll, then you are in for a treat when you visit Fall Creek Steak and Catfish House.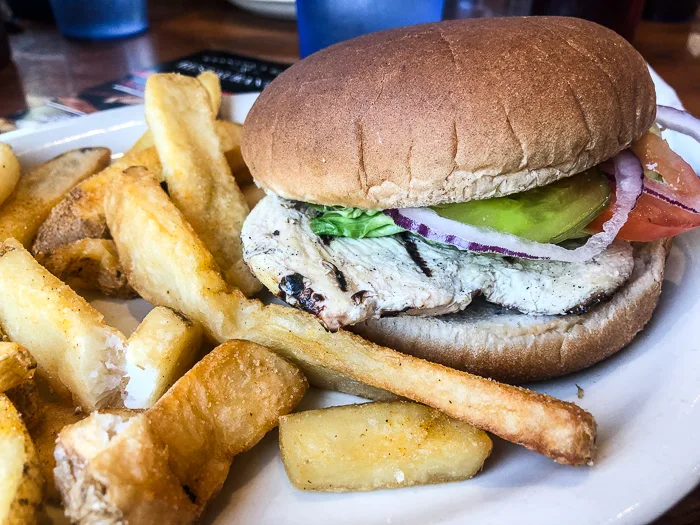 Fall Creek Steak and Catfish House invited our group over for a lunch — complete with an appetizer and to experience the restaurant while we were in town.
The restaurant has been in this very location for over twenty years. I remember seeing it and wondering about the food here on my first trip to Branson a few years ago.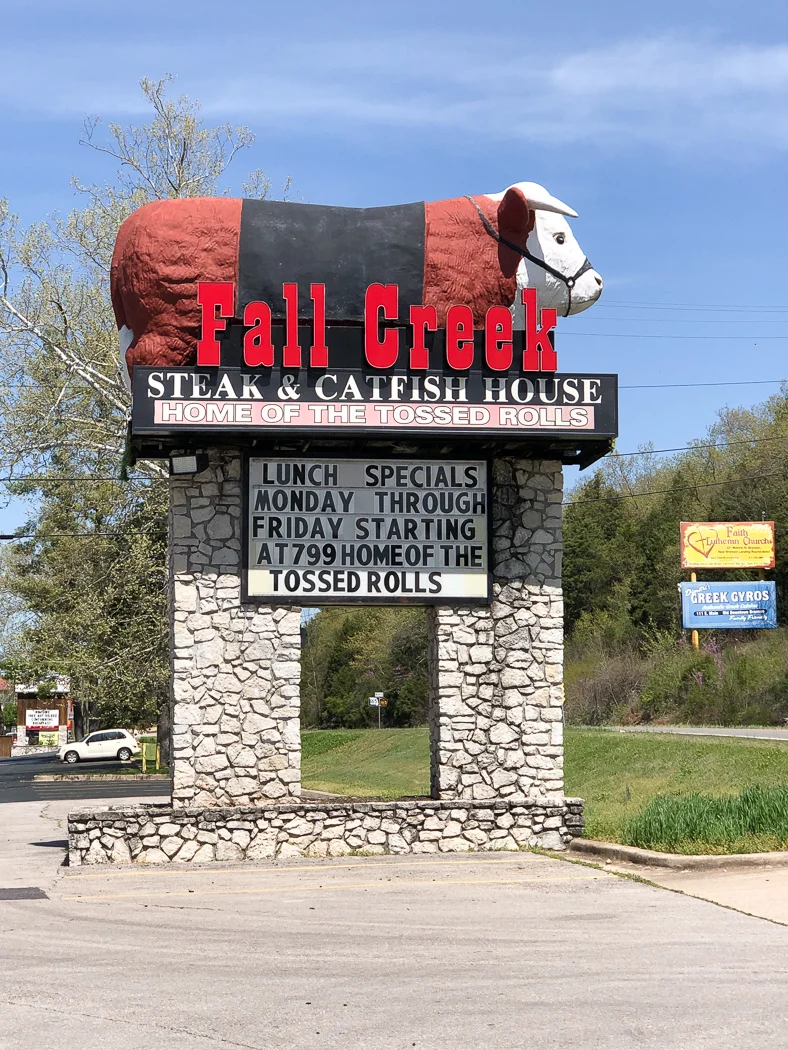 Fall Creek Steak and Catfish House is situated on Fall Creek which you can see from the dining room. Our seat was right by the window and made for a spectacular lunch view.
While this restaurant is known for its steaks and catfish, we were also treated to their special group lunch menu and some homemade cobbler as well.
Why Fall Creek Steak and Catfish House is So Unique
Now, there are many fun restaurants in Branson, but one of the best Branson restaurants is Fall Creek Steak and Catfish House. Why is it so special?
Tossed Rolls and a Song
Well — for one — they toss you rolls while you are waiting for your lunch or dinner. Now, I know what you are thinking — there are a lot of restaurants that toss you rolls.
But do they serenade you while they do it?
The servers at Fall Creek Steak and Catfish House sing all kinds of old songs while they are tossing you rolls. It makes for some great entertainment.
Our waitress was doing an amazing job belting out some Patsy Cline! My young girl's heart was brought back to days growing up and my momma playing her records on full blast while we cleaned house.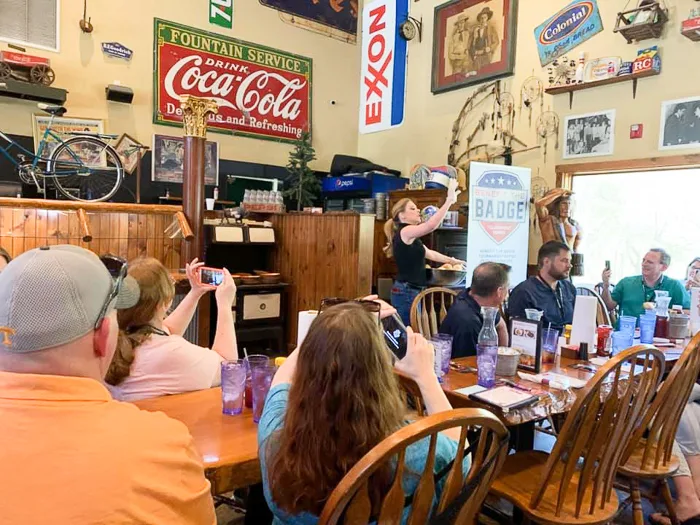 I am not going to lie — I sang right along with her!
Decor is Unique
Another great thing that makes this restaurant so unique is the decor. I watch American Pickers all the time and walking into this restaurant and seeing all the road signs, gas station pumps, and more made me feel like I was on an episode watching Mike dig through those old barns and rooms.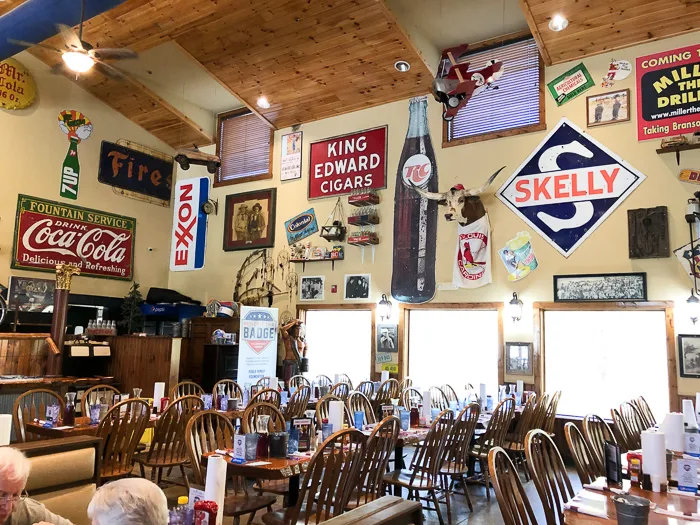 There are all kinds of unique decor here for every genre of life.
The Food at Fall Creek Steak and Catfish House
If you have a large group gathering in Branson, then this restaurant is perfect for your visit. They offer a regular dining menu for a small group, and they also have the perfect lunch menu for a large group as well.
The menu only has just a few easy options on it, but it's perfect for getting your group in and out and on to the next wild adventure you have planned.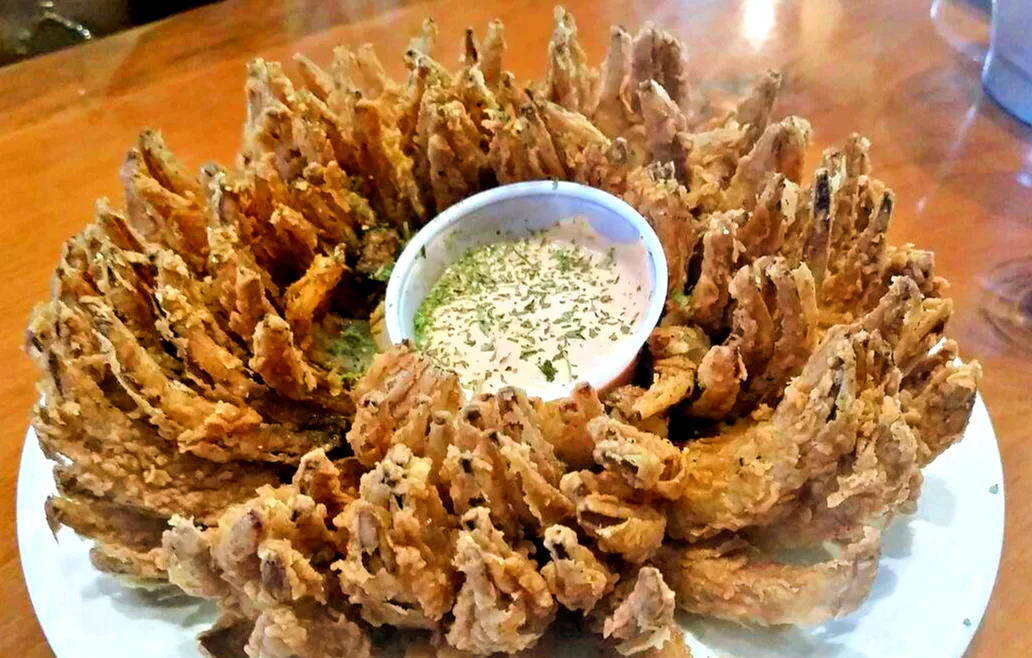 I chose the grilled chicken sandwich with french fries and it was pretty good. The food is not overly seasoned which makes it great for those who can't have a lot of salt. I just took care of seasoning mine to my standards and it was really good.
They also offer menus for people with allergies as well.
Don't forget your souvenir!
After lunch, be sure and stop off in the gift shop to grab a fun souvenir. They have all kinds such as t-shirts, mugs, toys and more. We always try to grab a souvenir at every place we visit.
If you visit Branson, be sure to make a stop here. Enjoy a great lunch with some awesome music, nostalgic atmosphere and lunch with a view.
The restaurant can be found here
997 MO-165, Branson, MO 65616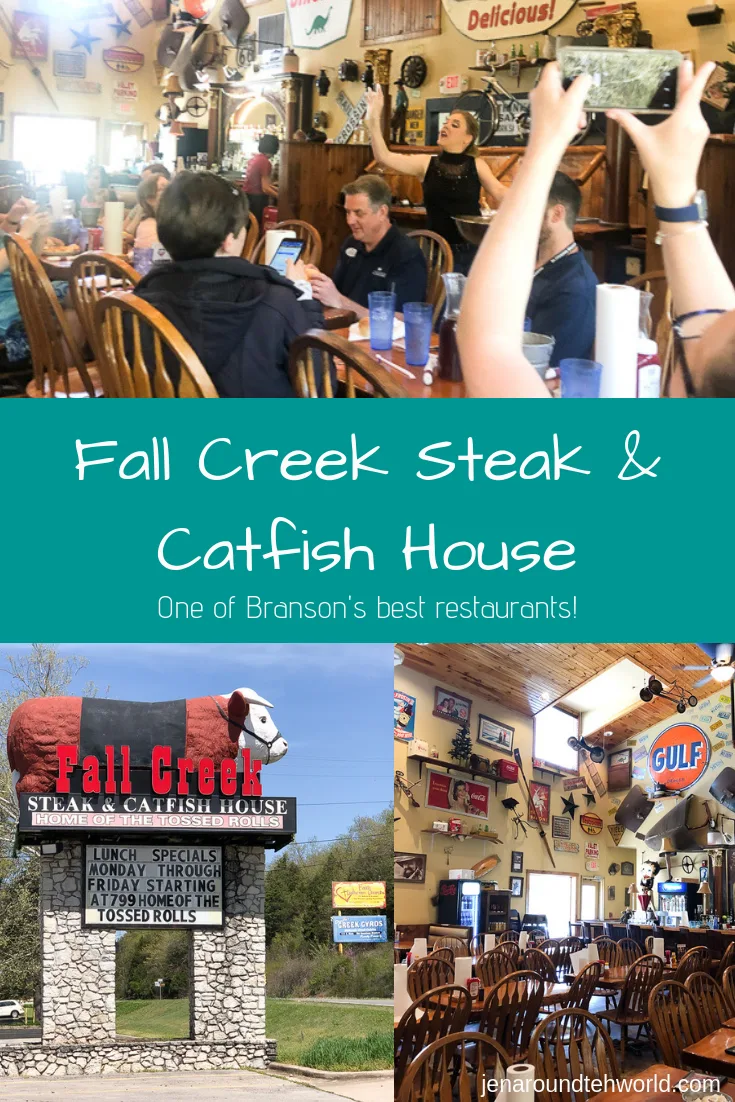 INTERESTED IN READING MORE ABOUT BRANSON? CHECK OUT THESE POSTS!
Silver Dollar City
5 Reasons You Should Visit Branson
What are your plans for the summer? Visit Fall Creek Steak and Catfish House and have a blast in Branson this summer!