These Key Lime Mini Loaf Cakes are the perfect small bite of tart and sweet together. Mini cakes with a delicious key lime flavor infused throughout and then topped with a Sweet Lime glaze.
One of my favorite things to do is to make delicious desserts and give them to my friends.
Whenever I make my Pioneer Woman Lemon Bars, I always make sure to wrap a few up and pass them out to my best friends.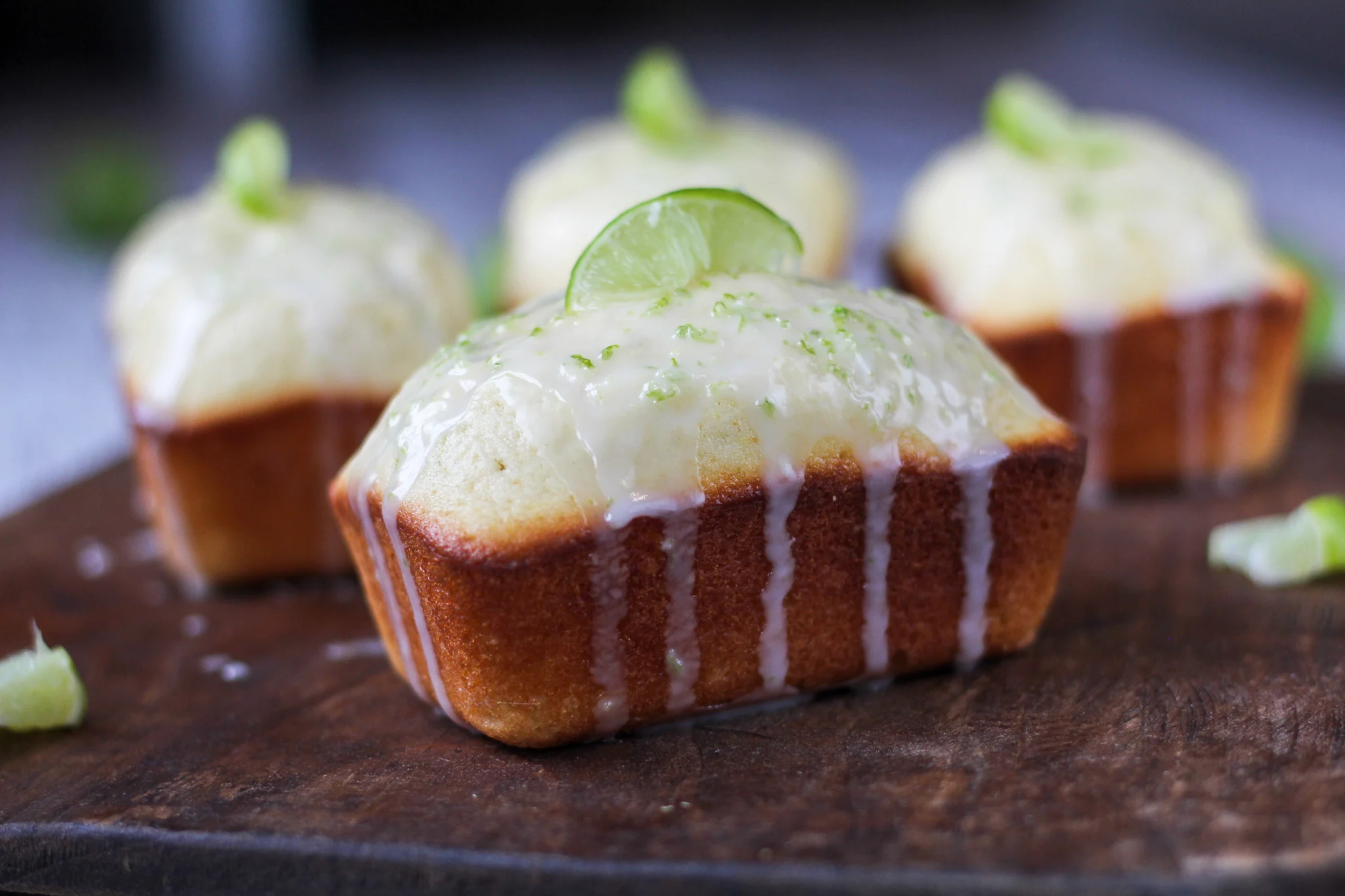 These Key Lime Mini Loaf Cakes were no different. After getting them all baked and prepared, a special friend requested one and he not only got one but three!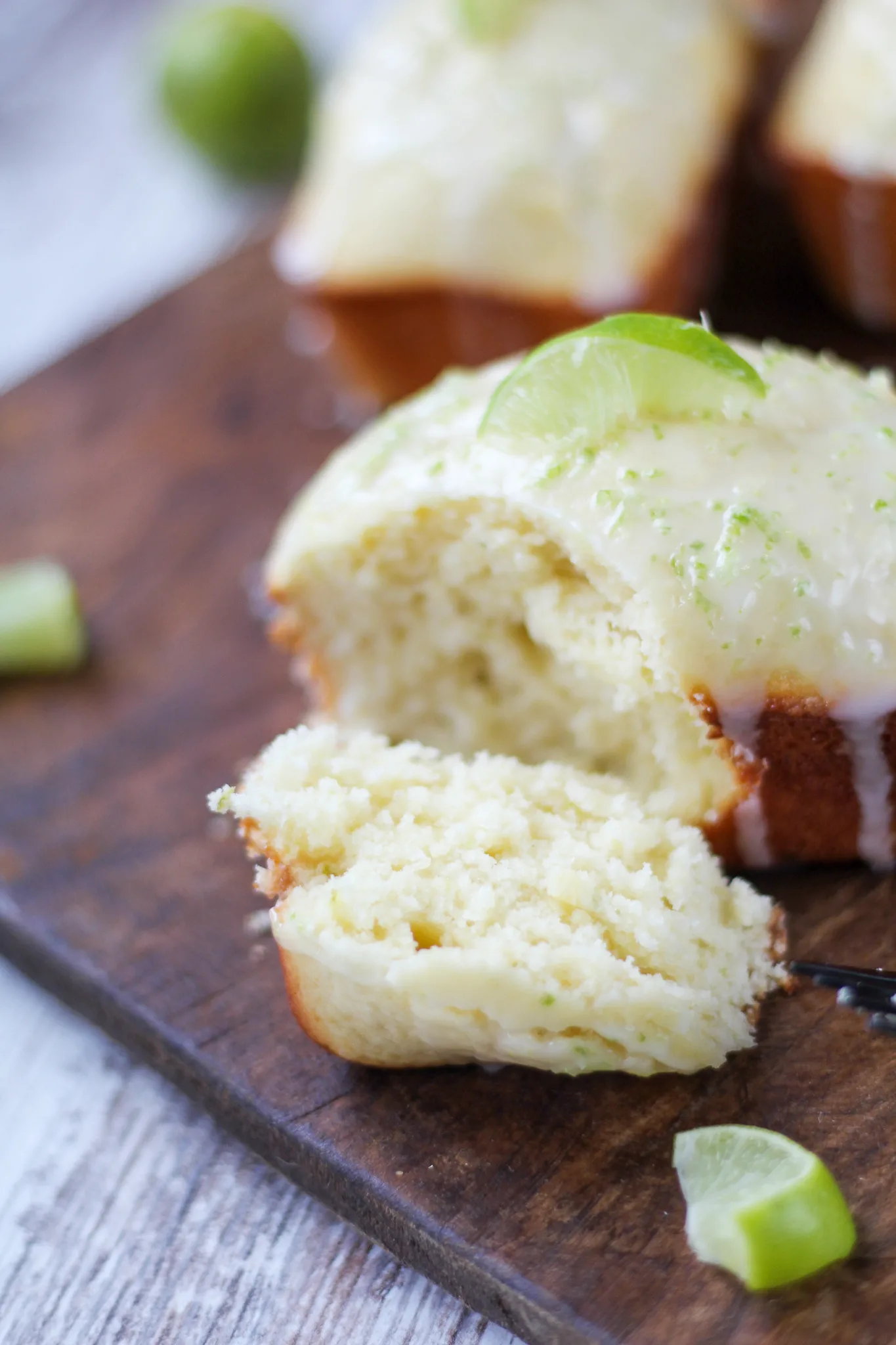 Making these little loaf cakes are really simple and easy. They really do bring to life "Welcome Spring" for me.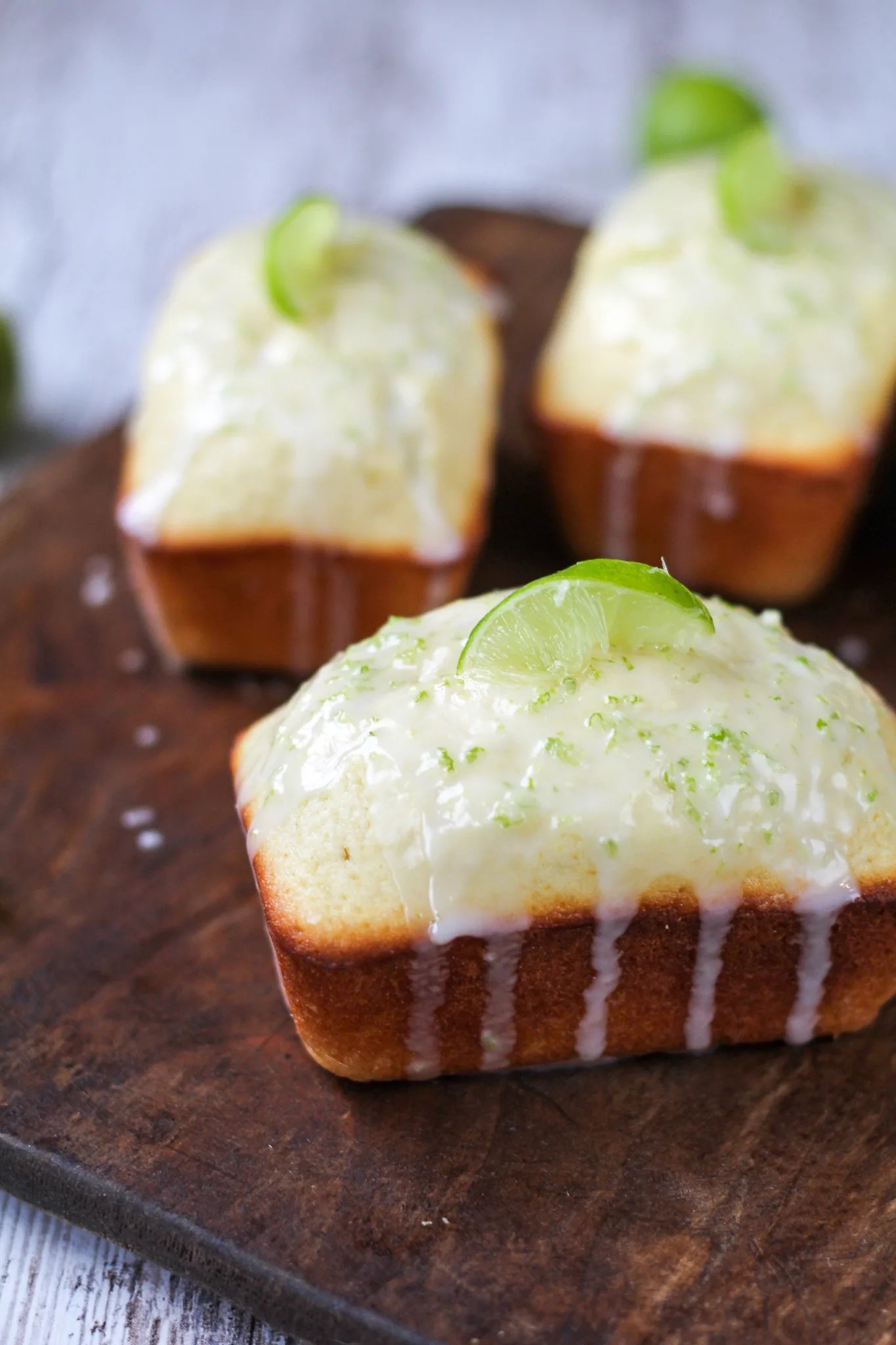 How to Make Mini Key Lime Loaf Cakes
Be sure to check out my other recipes for Spring Sweets Week here —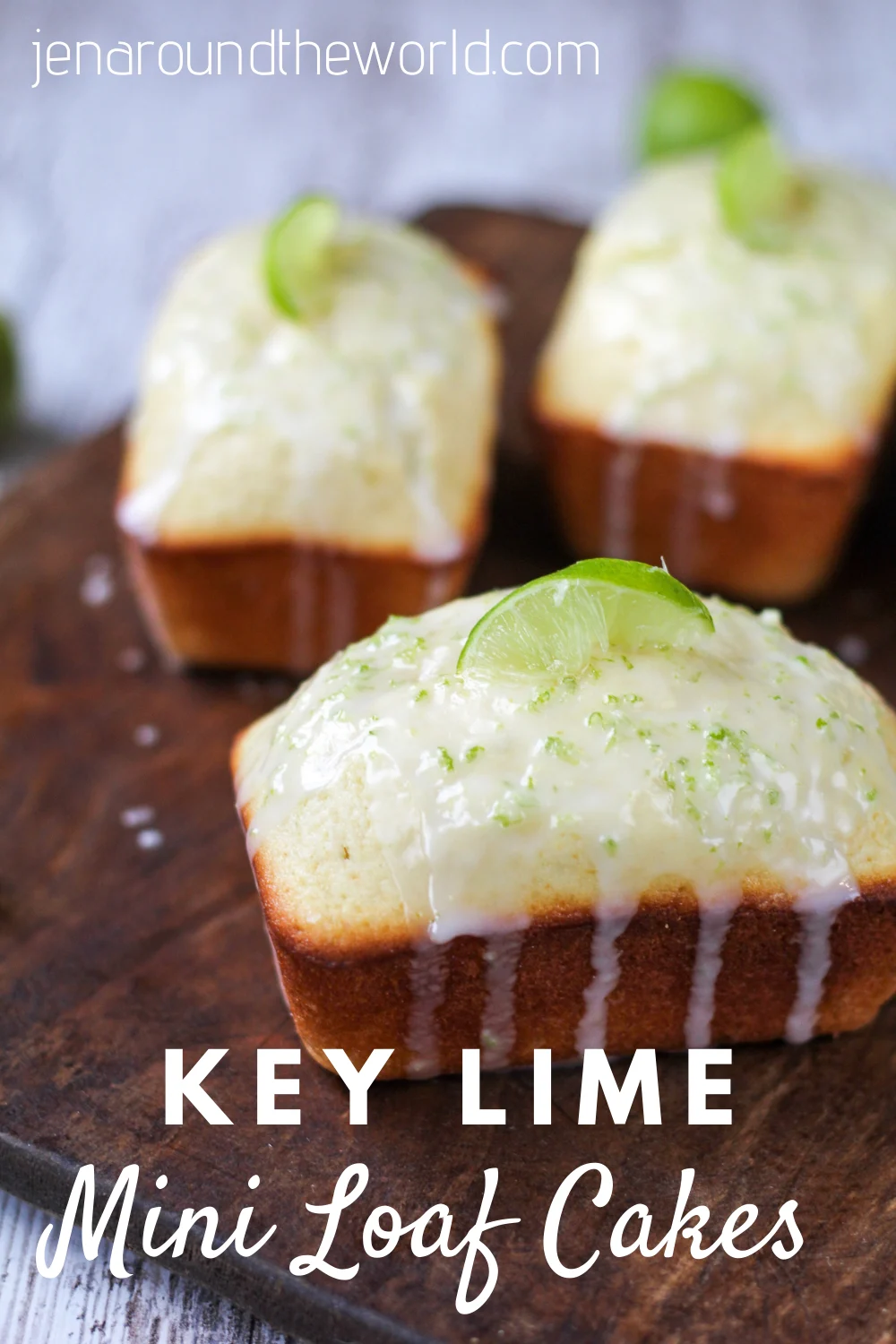 To make these cakes a mini version, you need to make sure you have the right pan. For that, I am using the Circulon Mini Loaf Pan.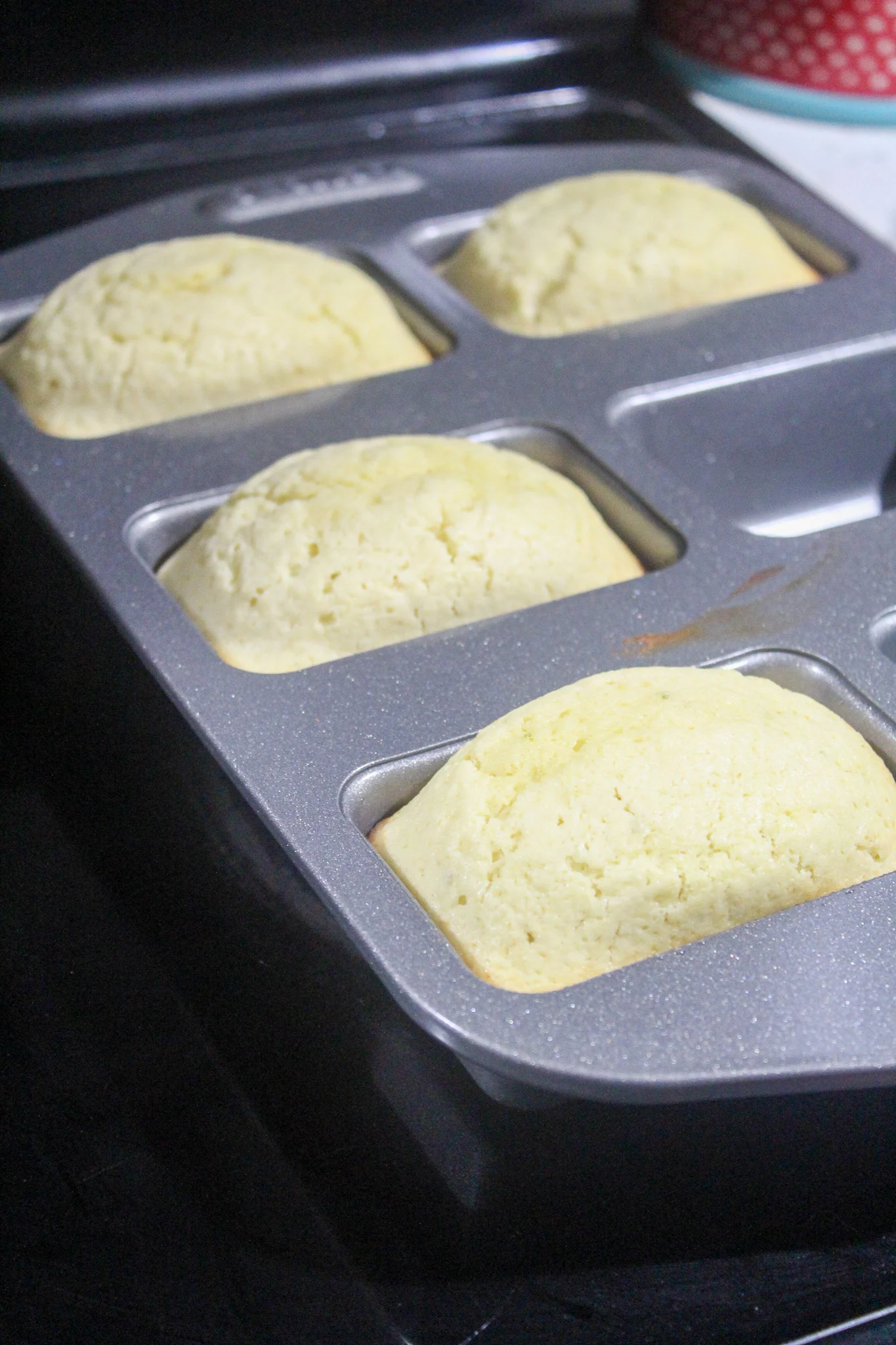 This pan is so perfect. It has a non-stick coating so when you get done baking your little loaf cakes, they just pop right out without any problem!
if you are like me and you love making sweet breads, this pan will come in handy in so many ways. I will definitely be passing out more loaves of cakes and breads to my friends with this pan.
So — let's talk about how to make these little cakes.
The Key Lime Flavor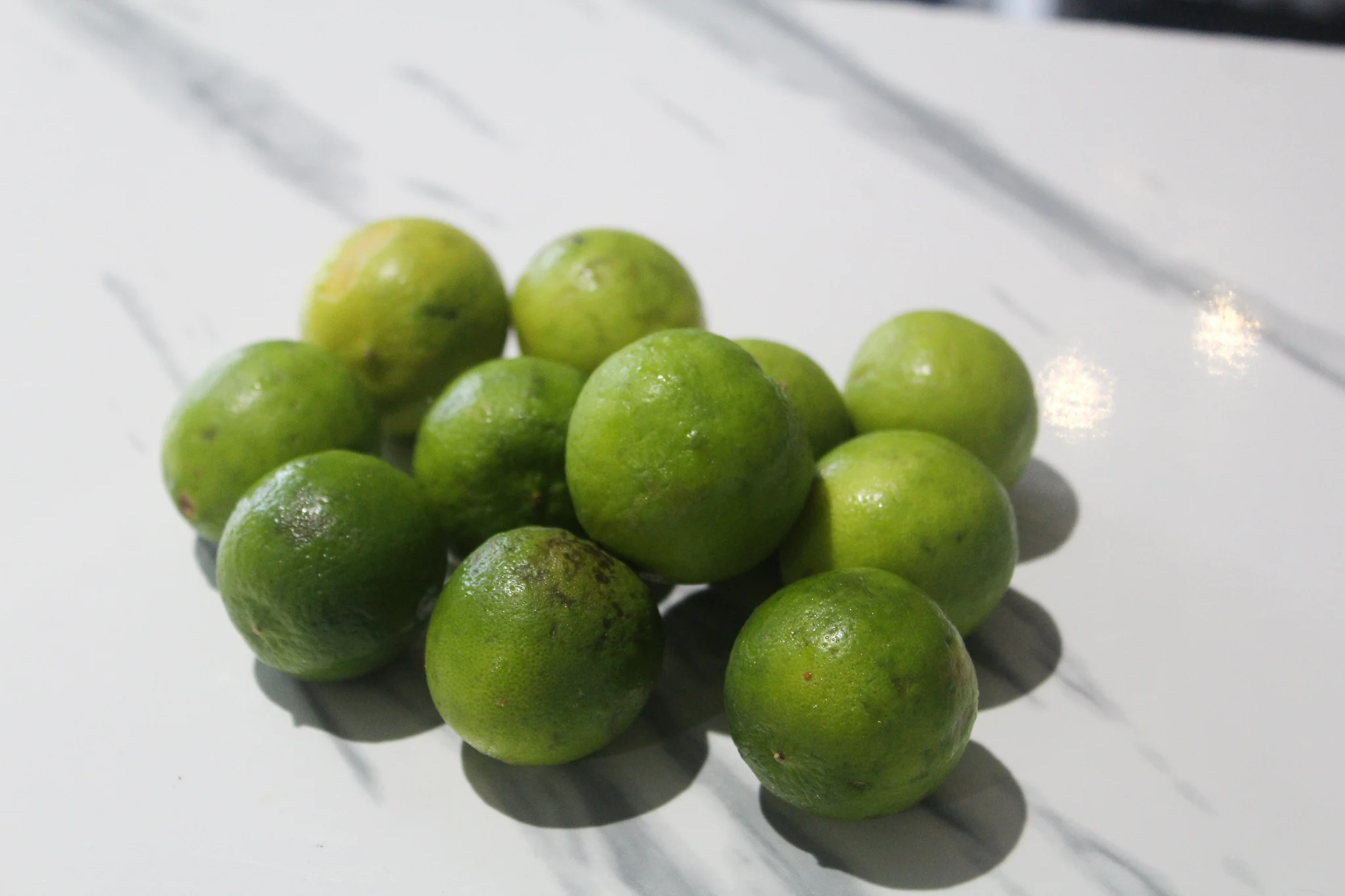 I got in a huge box of produce from Melissa's Produce and inside I found a bag of Key Limes, so I knew right away what I wanted to do with these.
Baking with key lime is not new to me because I have made a Cheesecake Factory Key Lime Cheesecake (which by the way is absolutely my favorite cheesecake of all time).
Be sure to zest all the limes you are using before slicing them open. The zest is important to really bump up that lime flavor in your loaves and in the icing.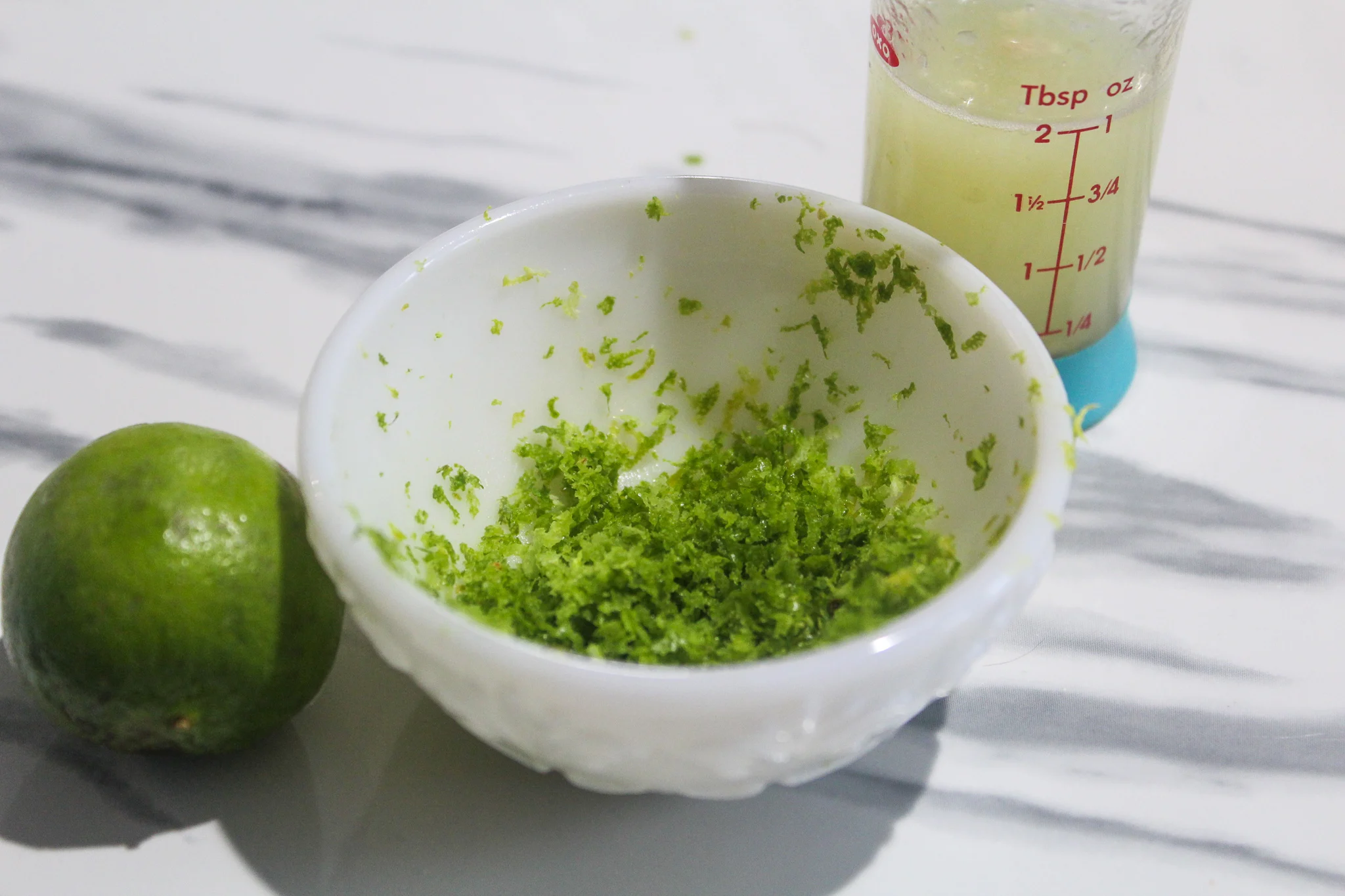 Once you get that done and you have your limes juiced, it really just comes down to making the batter and then baking those little cakes in the oven in that beautiful Circulon mini loaf pan.
Once the cakes are done baking and you have removed them from the pan, let them cool off a bit.
Mix together your powdered sugar and lime juice and the remaining zest and drizzle across your loaf cakes.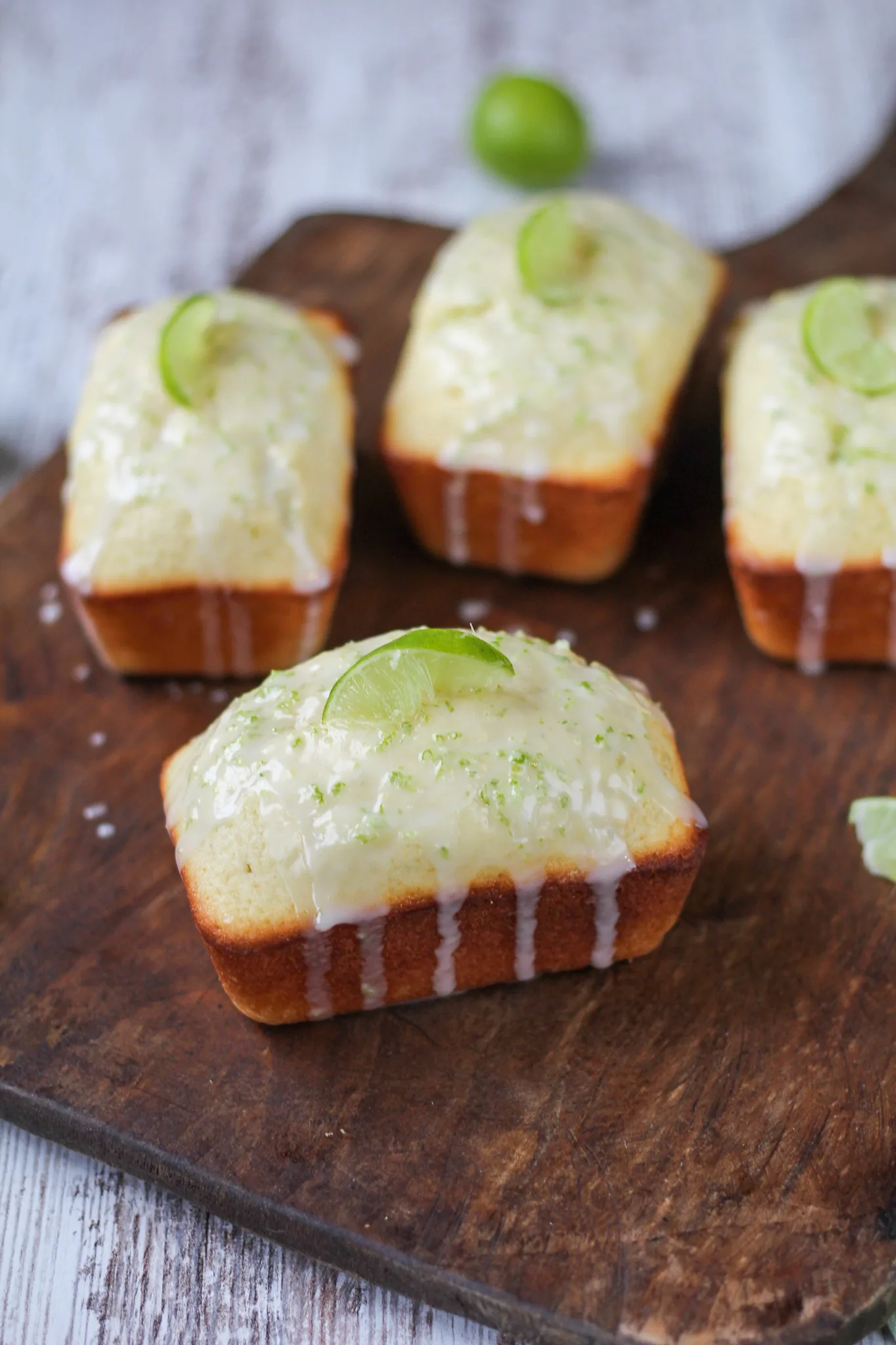 We drizzled ours about 3 times. We did one round, let it set up, and came back and repeated that process 2 more times. We wanted a thicker glaze on there so you could really taste it when you bite into one of these Key Lime Mini Loaf Cakes.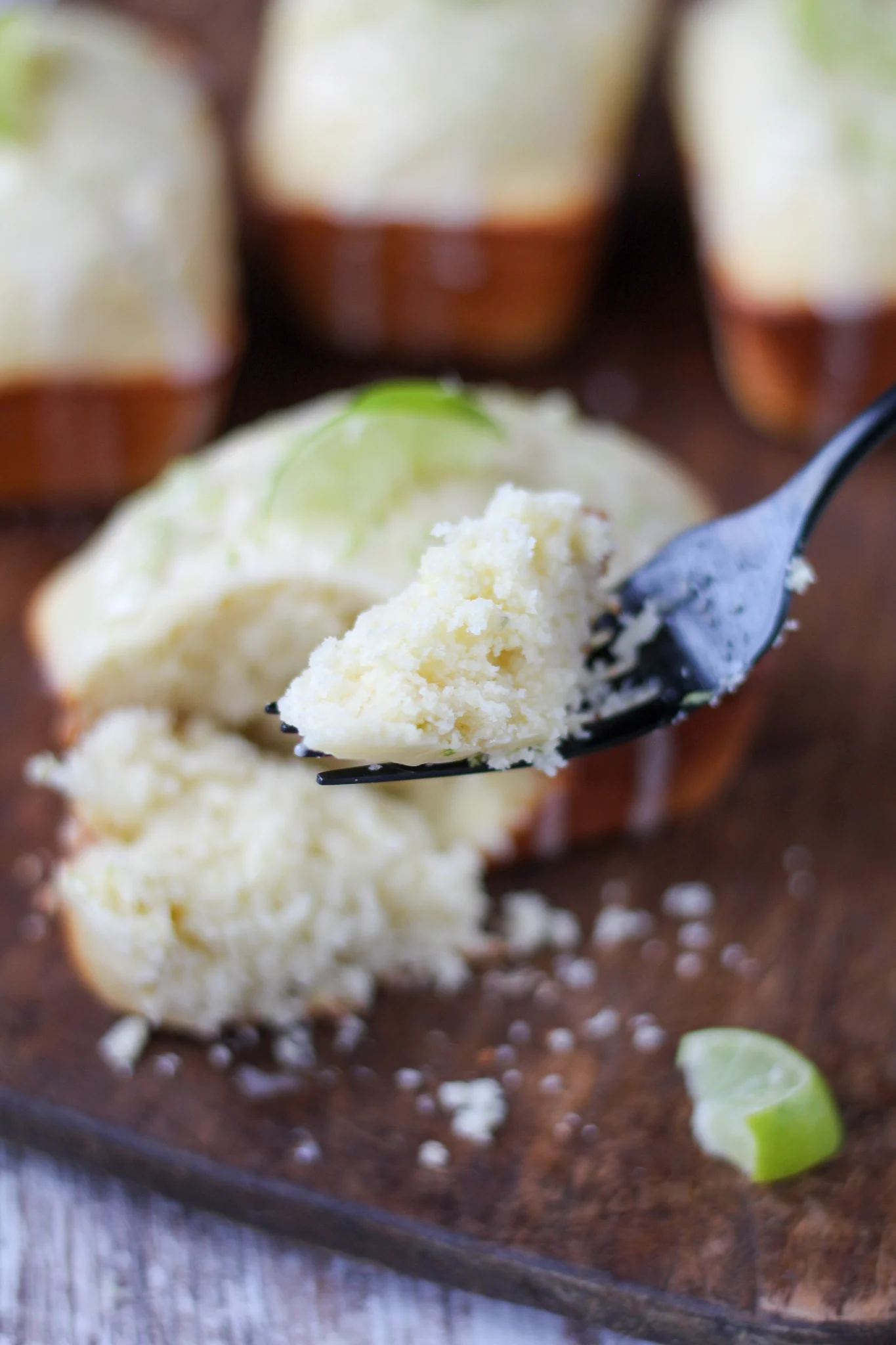 These cakes are so moist and delicious. You can store them in the fridge for a few days. it just enhances the key lime flavor inside each one. The cakes are light and fluffy and will literally melt in your mouth.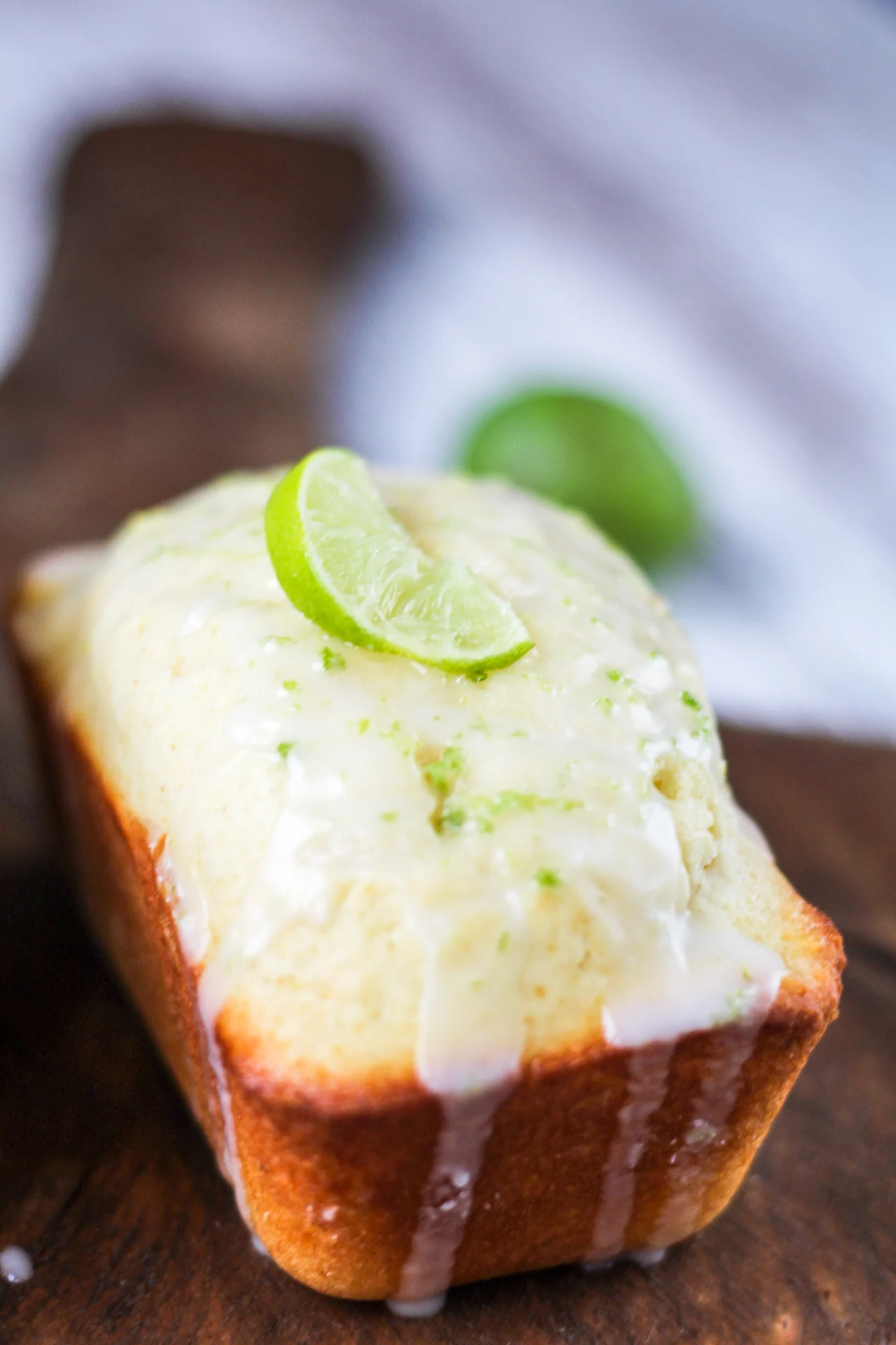 Yield: 6 mini loaves
Key Lime Mini Loaf Cakes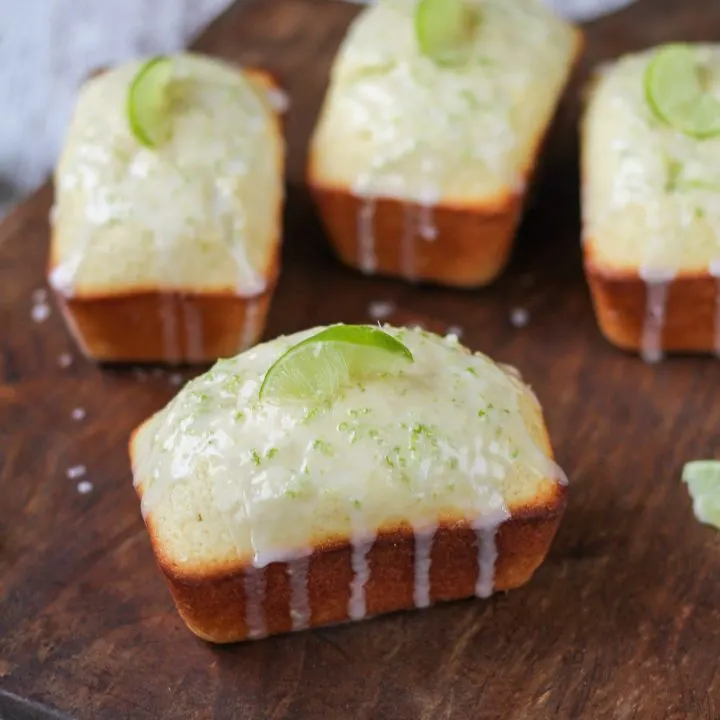 Mini key Lime Loaf cakes are tender cakes packed with lime flavor and covered in a key lime glaze.
Ingredients
For the cakes
1/2 cup butter, softened
1 cup sugar
2 eggs
2 Tablespoons key lime juice
1 Tablespoon key lime zest
1-1/2 cups all-purpose flour
1/8 teaspoon salt
1 teaspoon baking powder
1/2 cup milk
For the Glaze
3/4 cup powdered sugar
4-5 Tablespoons key lime juice
2 tablespoons of key lime zest
Instructions
Preheat the oven to 350º. Grab your Circulon mini loaf pan and set it aside.
In a mixing bowl, cream butter and sugar until light and fluffy. Add eggs, one at a time, beating until combined. Beat in lime juice and zest.
Combine flour, baking powder, and salt. With the mixer on low, add the flour mixture alternately with the milk.
Pour into your mini loaf pans. Bake at 350º for 25 minutes or until a toothpick inserted near the center comes out clean.
Cool for 10 minutes on a baking rack. Remove cakes and cool completely.
Combine glaze ingredients. If the glaze is too thick add more lime juice. If it's too thin, add a little more powdered sugar and whisk until smooth.
Drizzle cooled loaf with glaze or serve the glaze on the side. Top with a key lime slice for added decoration.
Nutrition Information:
Yield:
6
Serving Size:
1
Amount Per Serving:
Calories:

510
Total Fat:

18g
Saturated Fat:

11g
Trans Fat:

1g
Unsaturated Fat:

6g
Cholesterol:

104mg
Sodium:

281mg
Carbohydrates:

82g
Fiber:

2g
Sugar:

47g
Protein:

7g