I love making Sourdough Italian bread and my family absolutely loves this bread. This bread is so soft and is so delicious. I use it to make sandwiches, croutons, and garlic cheese bread for spaghetti and meatballs, and it has a nice soft that holds together well.
Using my sourdough starter to make a ton of sourdough recipes is one of my favorite things to do. There are endless recipes out there and so many ways to use them. My newest way is this amazing Italian bread.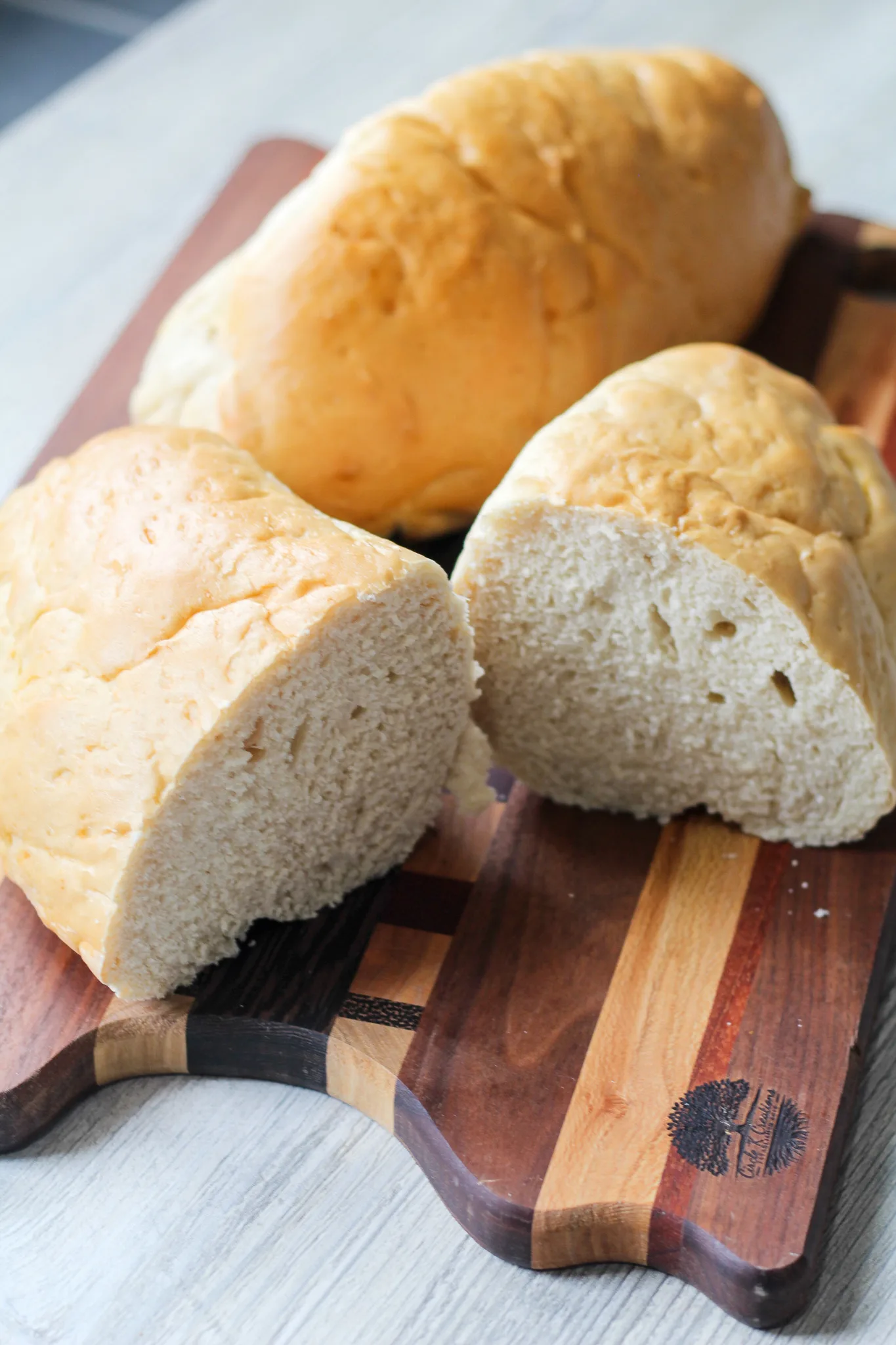 How to Make Sourdough Italian Bread
Since making my homemade sourdough starter, I have made all kinds of delicious sourdough recipes. So far, we have tackled sourdough brownies, sourdough discard cinnamon rolls, sourdough dinner rolls, sourdough flatbread, and now this delicious authentic bread as well.
If you love bagels, be sure and check out my recipe for sourdough bagels also!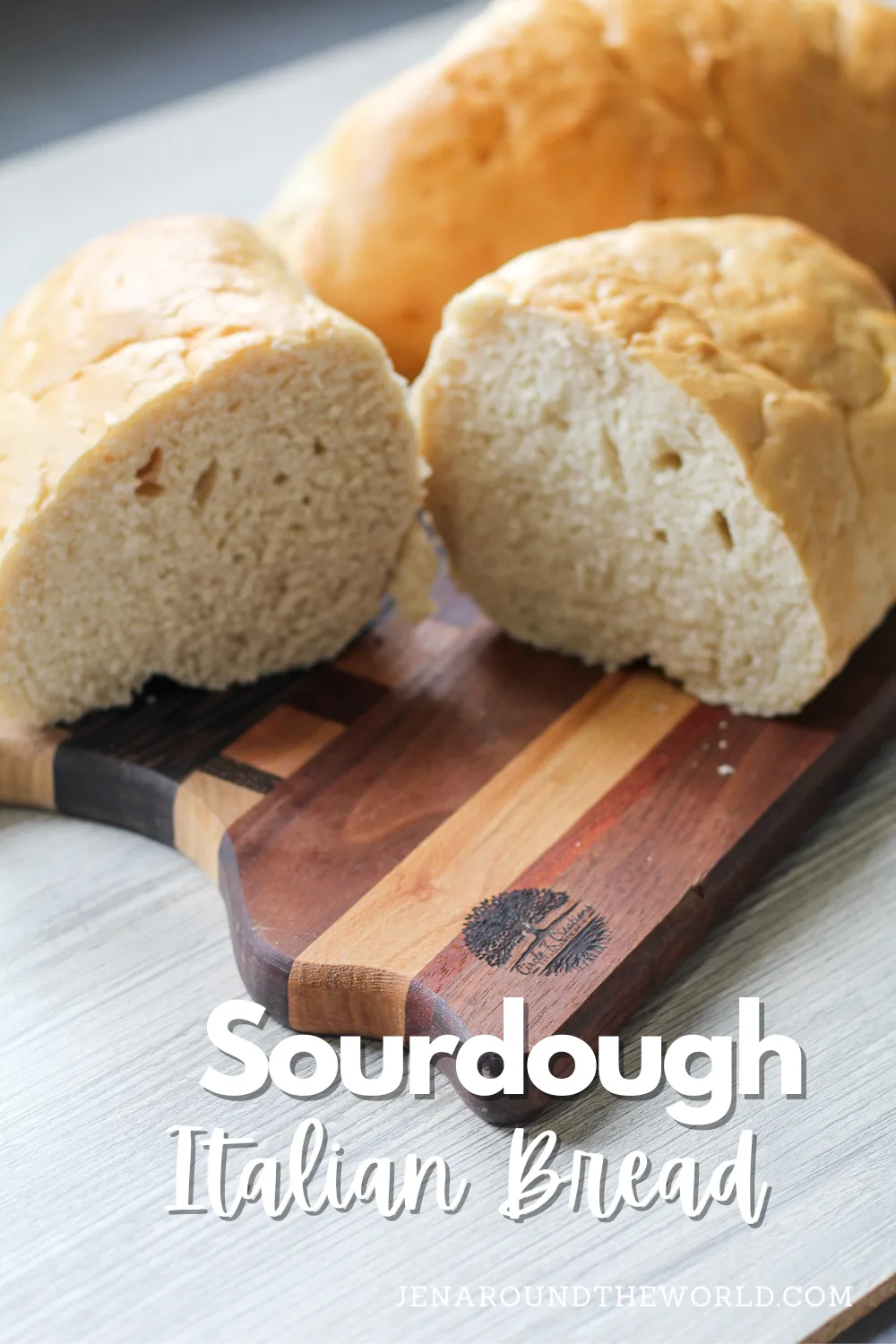 Once you get a cup of active sourdough starter, the rest is simple and easy. Because you are using an active starter and not discard, the dough has to rise about 8-12 hours before any baking can happen.
What is Sourdough Bread?
Sourdough bread has been leavened naturally, meaning it has been leavened by a sourdough starter as opposed to by commercial yeast or a chemical leavening agent such as baking powder or baking soda.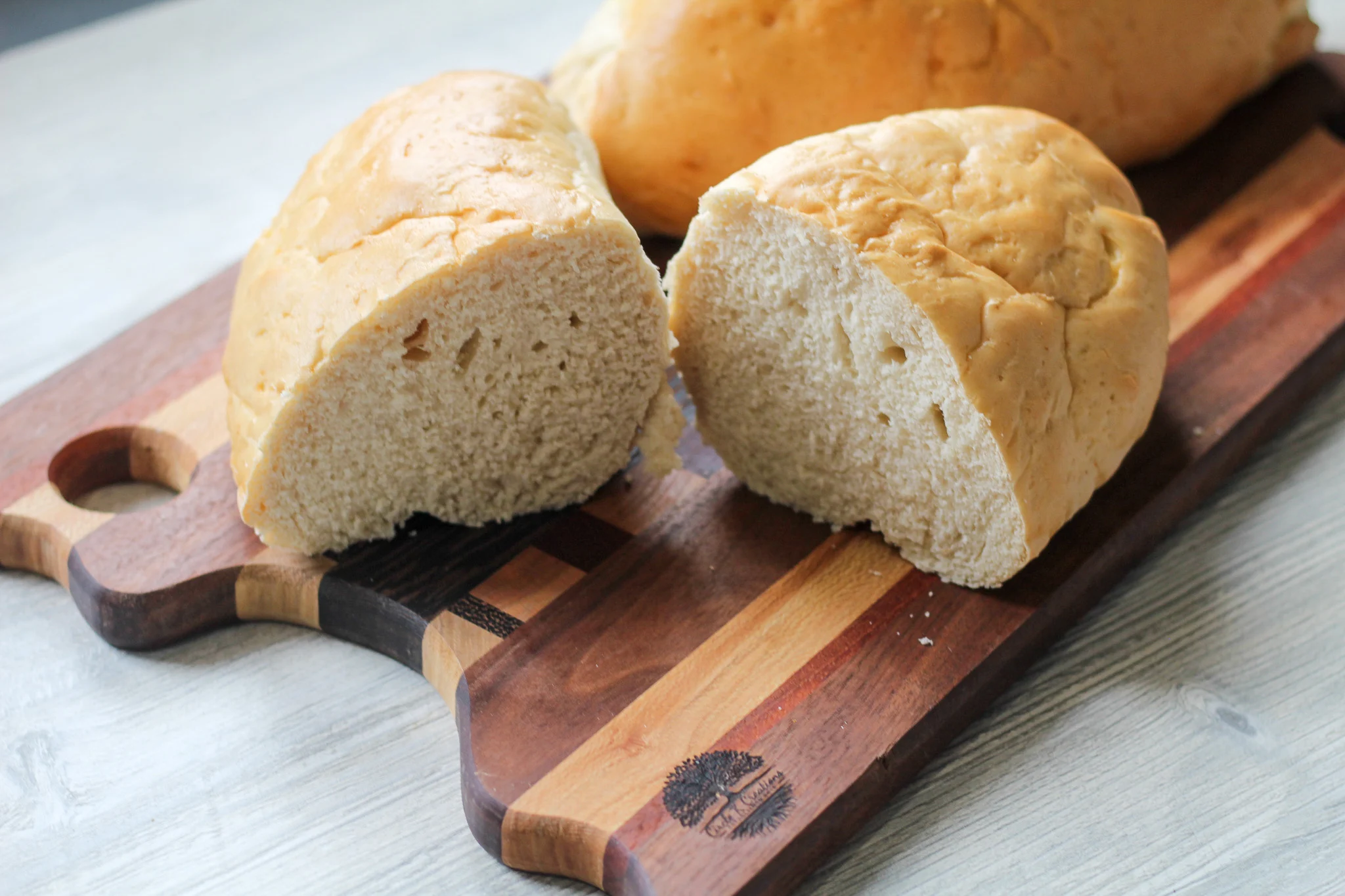 If you want to try your hand at making sourdough recipes, make sure you have all the right tools. This kit from Amazon has everything you will need in it.
Check out these other bread recipes on the blog
Yield: 2 loaves
Sourdough Italian Bread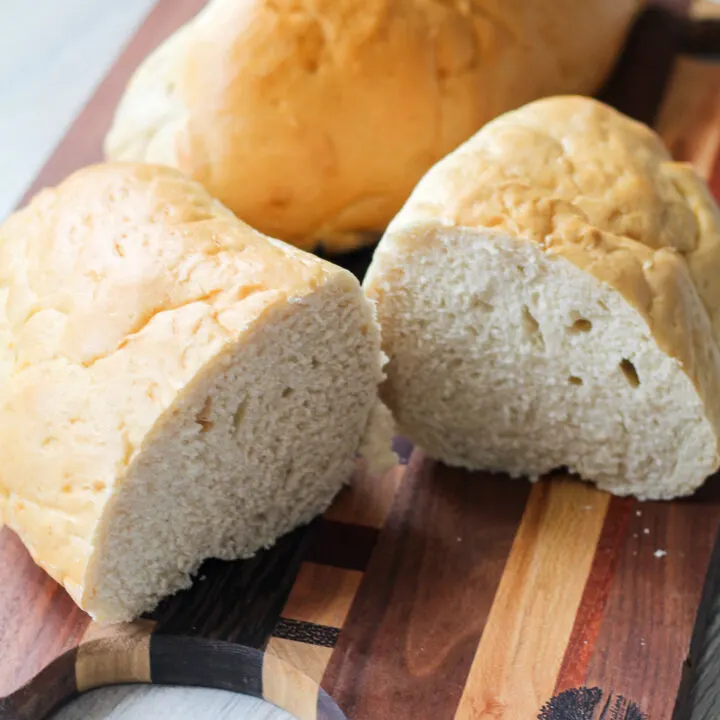 These sourdough Italian Bread loaves are the perfect loaf for all things! Make croutons, sandwiches, cheese bread, and more.
Total Time
12 hours
50 minutes
Ingredients
1 cup of active sourdough starter
4 1/2 cups of bread flour, plus more for kneading
1 1/2 cups of water
1 tablespoon of honey
1 tablespoon of olive oil
2 1/2 teaspoons of salt
Instructions
Mix all of the ingredients except the salt into a large bowl. the dough should be wet. Cover and allow it to sit for 30 minutes.
Now, sprinkle the salt over the dough and mix it in. Start the stretching and folding of the dough over itself as you go.
The dough will be sticky but as the salt mixes in, the dough will become less sticky.
Now, flour your work surface and turn the dough out. Sprinkle lightly with flour and knead for about 5 minutes. Add more flour as needed. The dough should be tacky but workable.
Once the dough is soft and pliable, form it into a ball. Oil the mixing bowl and place it inside. Roll it around in the oil to coat all sides of the dough. Cover with plastic wrap and set aside to rise for 8 to 12 hours or overnight.
When ready to cook, slice the dough in half and try not to deflate it too much.
Place a piece of parchment paper on a baking sheet and sprinkle with flour. Shape the dough roughly into a torpedo loaf about 12" long. Place it one side of the sheet pan. Do the same thing with the other part of the bread.
Cover with a damp towel and let the dough rise for 2 hours.
Preheat the oven to 450 degrees. Remove the plastic wrap from the loaves.
Slash the top with a sharp knife and place them in the hot oven. Bake for 15 minutes. Rotate the pan and bake for an additional 15 minutes.
The bread should make a hollow sound when tapped. Move to a cooling rack and let the dough cool slightly.
Serve warm. You can slice it or tear it to share with friends over some olive oil dipping sauce.
Nutrition Information:
Yield:
8
Serving Size:
1
Amount Per Serving:
Calories:

355
Total Fat:

3g
Saturated Fat:

0g
Trans Fat:

0g
Unsaturated Fat:

2g
Cholesterol:

0mg
Sodium:

665mg
Carbohydrates:

69g
Fiber:

3g
Sugar:

2g
Protein:

11g