This Slow Cooker BBQ Pork Butt tastes just like it has been roasting for hours on a bbq pit. Your slow cooker becomes your best friend when it comes to tender meat.
One of my favorite kitchen appliances is my slow cooker. I use it all the time to make so many delicious meals. I also use my slow cooker as a way to break down tough meat and make it tender and juicy.
That is what happens when I make my amazing Slow Cooker BBQ Pork Butt.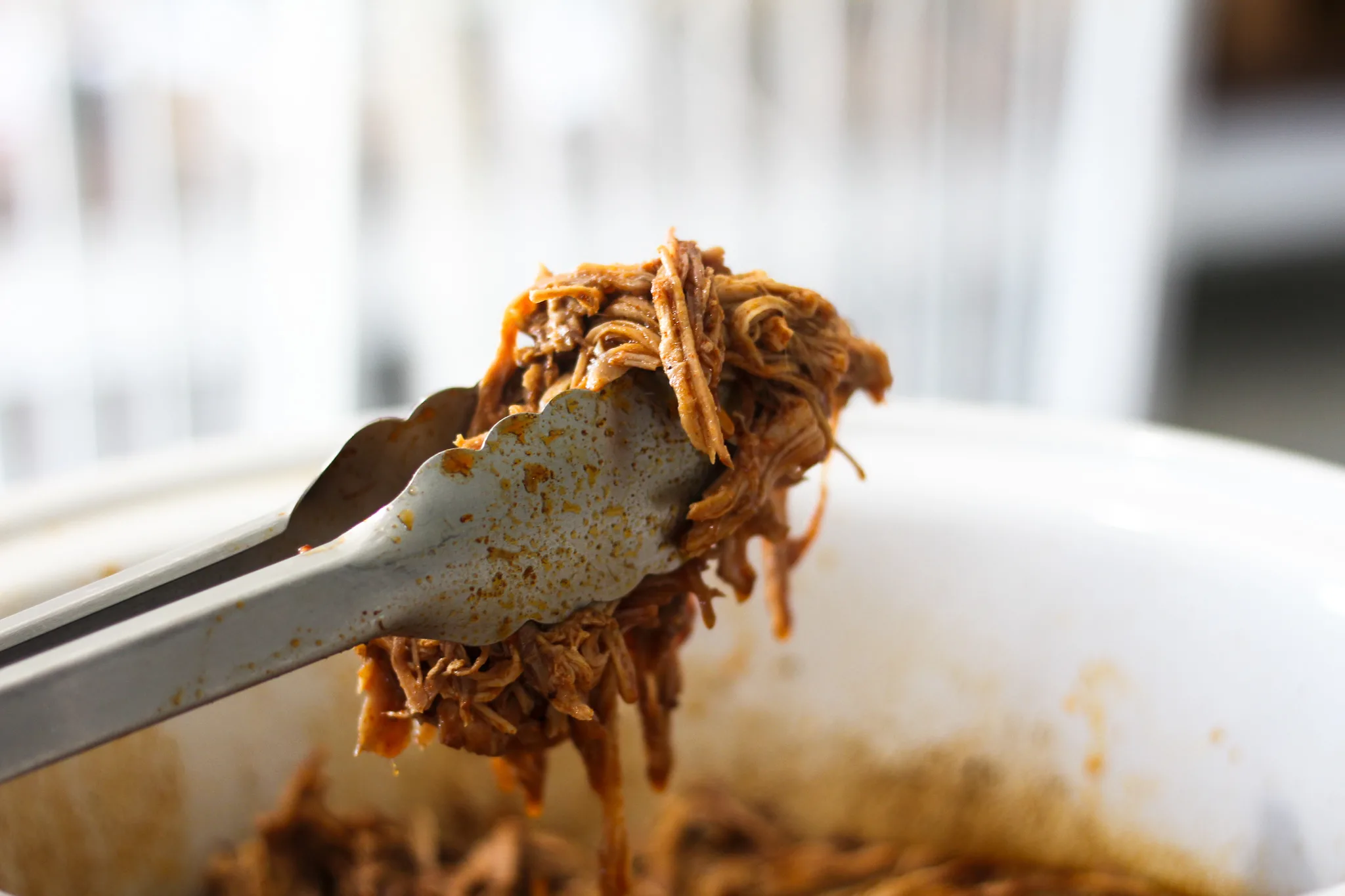 How to Make My Slow Cooker BBQ Pork Butt
I love cooking a big pork butt for my family. It's my favorite cut for so many delicious recipes. The best part, is you can also cook it in an Instant Pot (Instant Pot BBQ Pork Sandwiches).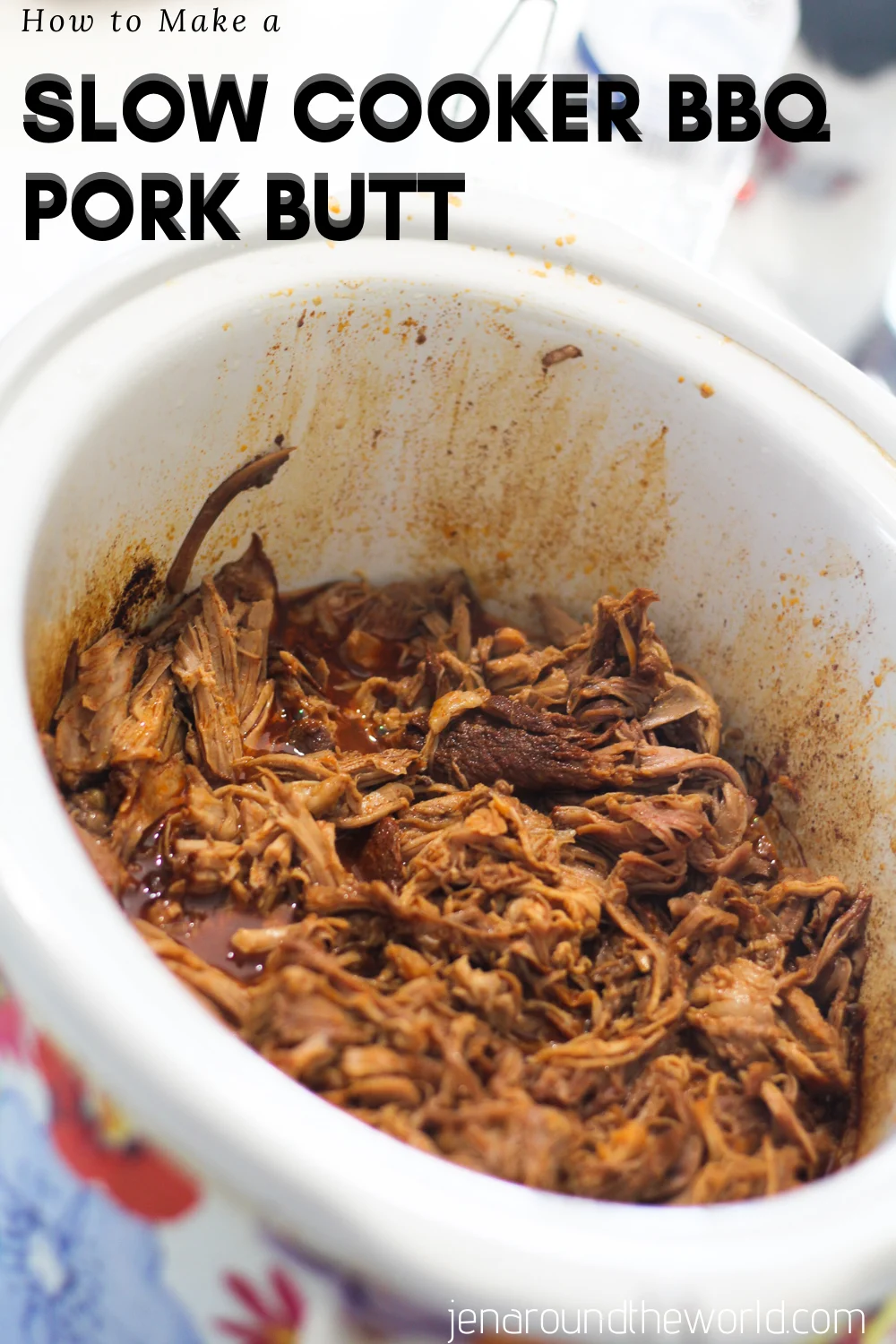 I like to take the pork but and coat it in my special bbq dry rub seasoning before cooking.
Then, I just add 1/4 cup of water to the bottom of the slow cooker. Put on the lid and either cook on low for 10-12 hours or on high for 6 to 7 hours.
When it gets done, I shred it all and toss it with a little of my homemade bbq sauce.
Then, I put it back in the slow cooker pot with the juices and let it sit there on warm until we are ready to use it.
How I plate BBQ Pork Butt
You can serve this food a number of ways. You can make up sandwiches ahead of time if you want. I like to serve mine on Hawaiian Rolls or slide buns, topped with Cole slaw.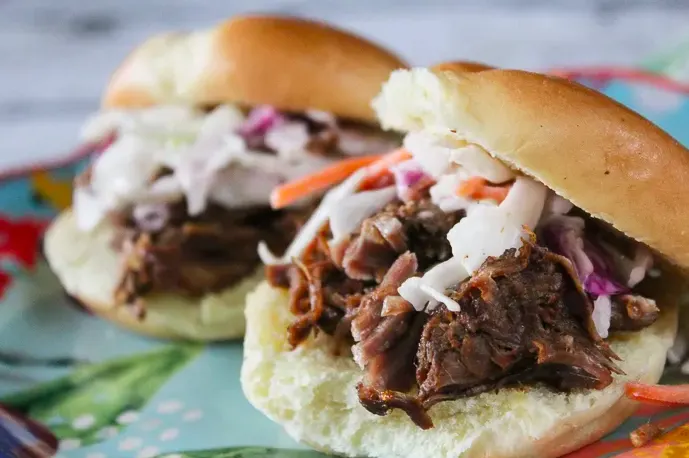 You can also serve it on the side as a plate lunch or dinner, with just the bbq pork butt, some green beans, Mac and cheese and a slice of white bread. That's how I grew up eating it.
Then, if you are really adventurous — you can do like we've been doing and make a plate of homemade French fries. Then, top with the bbq pork and my 2 ingredient cheese sauce.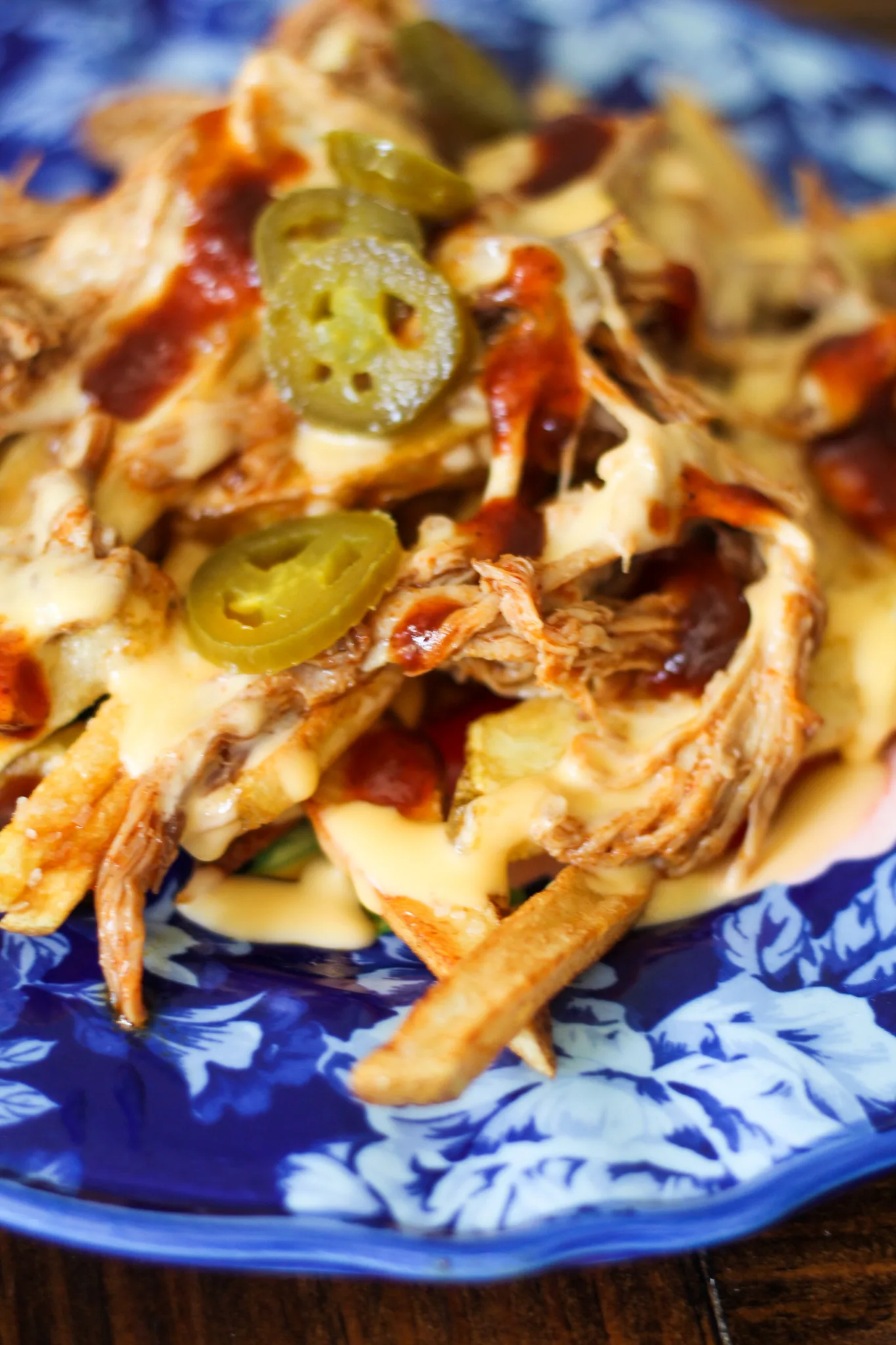 This is my favorite way to eat my Slow Cooker BBQ Pork Butt!
Check out These Other Delicious Slow Cooker Recipes
Yield: 8 servings
Slow Cooker BBQ Pork Butt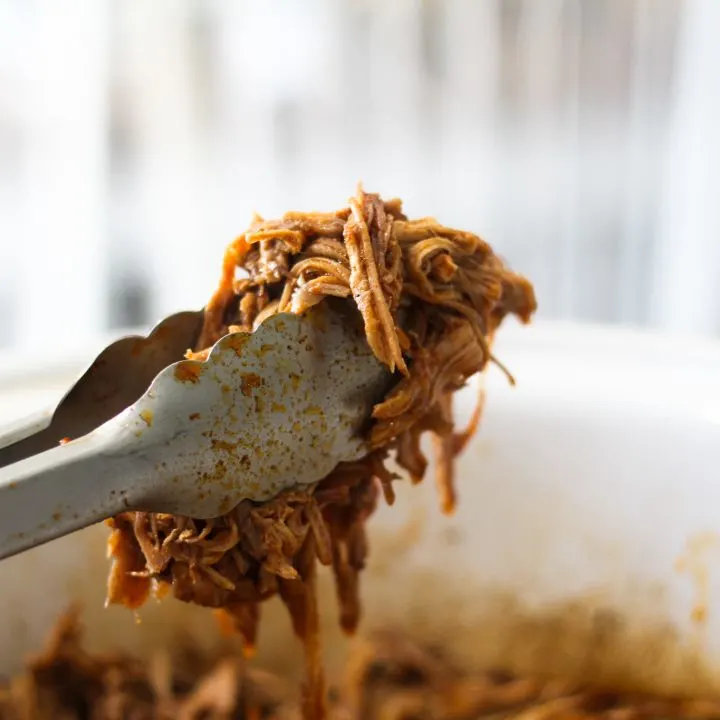 This slow cooker bbq pork butt tastes like it has been roasting on the pit for days! Simple and easy to make.
Cook Time
10 hours
7 seconds
Total Time
10 hours
10 minutes
7 seconds
Ingredients
1 3 pound pork butt
Dry Rub BBQ Seasoning
Your favorite BBQ sauce
1/4 water
Instructions
Turn your slow cooker on low or high -- depending on how long you plan on cooking it. 6-7 hours for high, 10-12 hours on low. Add in the 1/4 cup of water.
Liberally coat your pork butt in the dry bbq rub seasoning and make sure to rub it on all sides.
Place the pork butt in the slow cooker and place the lid on. Cook for the desired amount of time.
Remove from the slow cooker once it is done cooking, Shred with two forks and toss with 1/2 cup of your favorite bbq sauce.
Place the meat back into the slow cooker with the liquid and mix together. Turn on warm to keep the meat warm until ready to serve.
Nutrition Information:
Yield:
10
Serving Size:
1
Amount Per Serving:
Calories:

414
Total Fat:

27g
Saturated Fat:

10g
Trans Fat:

0g
Unsaturated Fat:

14g
Cholesterol:

126mg
Sodium:

330mg
Carbohydrates:

6g
Fiber:

0g
Sugar:

5g
Protein:

35g