These 9 Branson Missouri Restaurants need to be on your radar for your next visit!
I have been to Branson so many times. Each time I go, I find another great restaurant to eat at.
Since I have so many awesome places to eat, I thought I would share 9 Branson Missouri restaurants that need to be on your radar the next time you visit!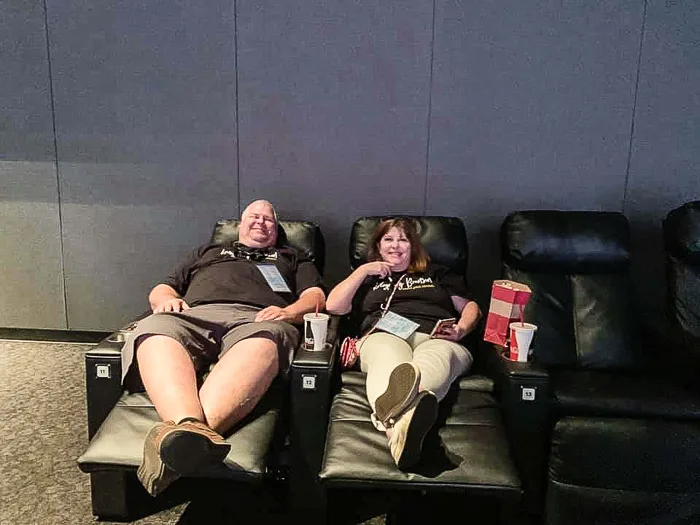 Branson, Missouri has some of the best places to eat. In fact, there are some restaurants that I honestly cannot stop thinking about their food.
Check out this list for a ton of amazing places to eat the next time you visit Branson.
9 Branson Missouri Restaurants That Need to Be On Your Radar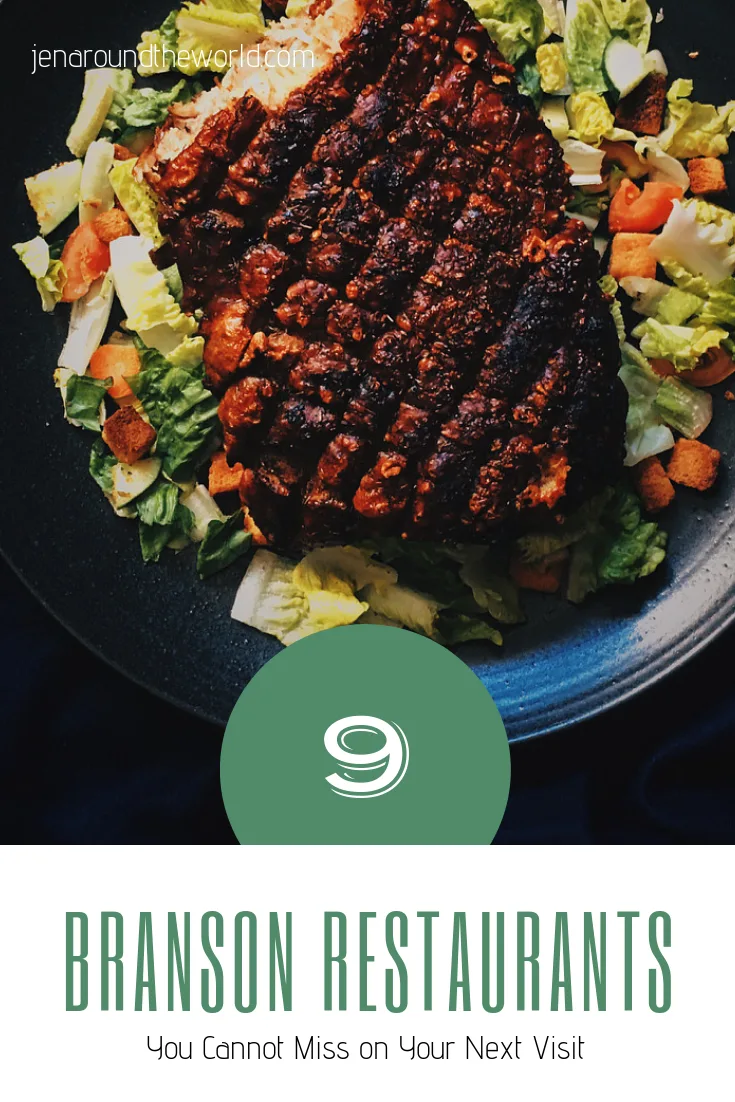 #1 Florentina's Ristorante Italiano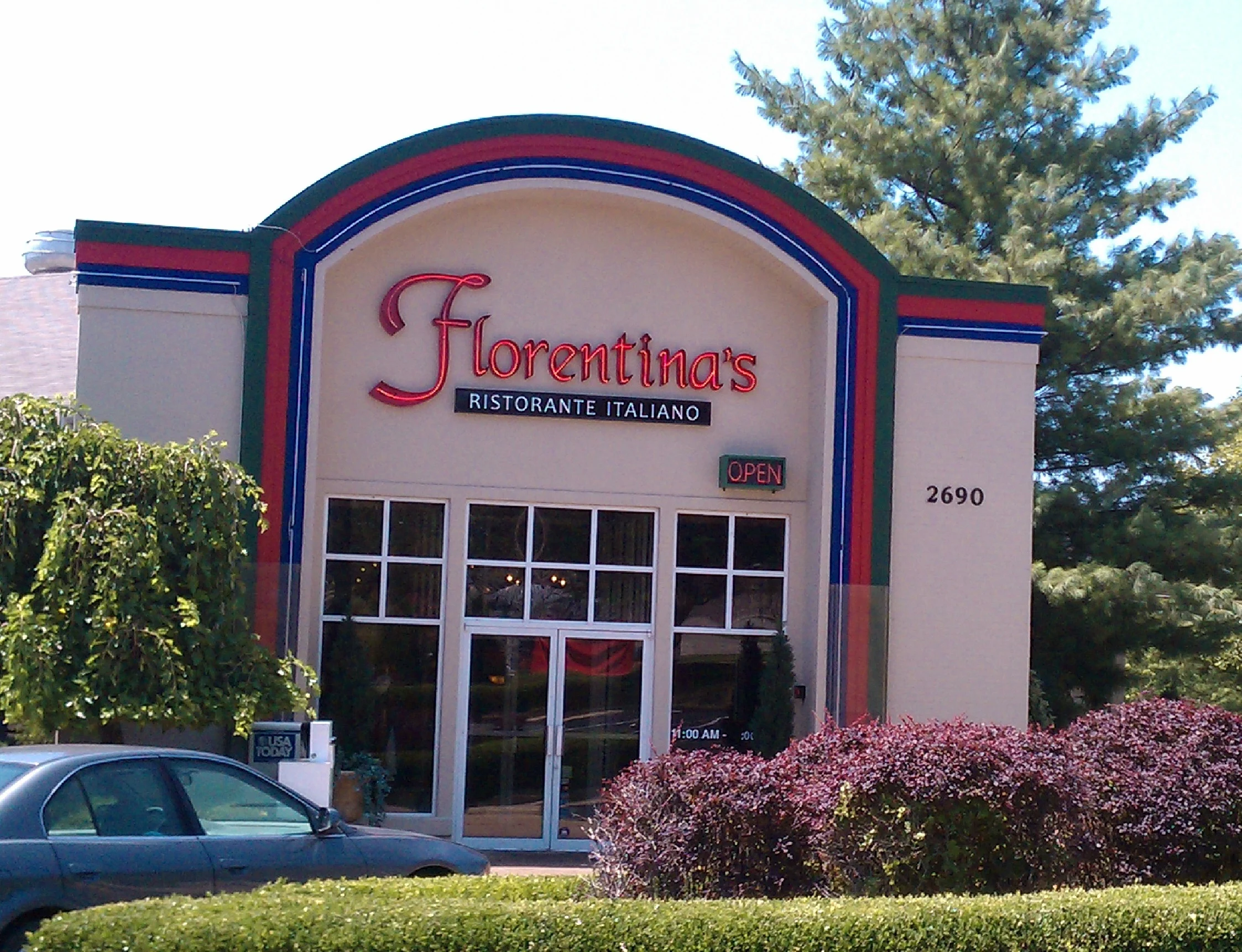 Out of all the places I ate in Branson in all my times visiting, I still dream about Florentina's and those Italian Nachos! In fact, I am working on a copycat version now so hopefully, I'll be able to share them with you soon!
Florentina's is just a two-minute drive from Stone Castle Hotel (my favorite hotel to stay in when visiting Branson). The atmosphere is completely authentically Italian and the food is delicious.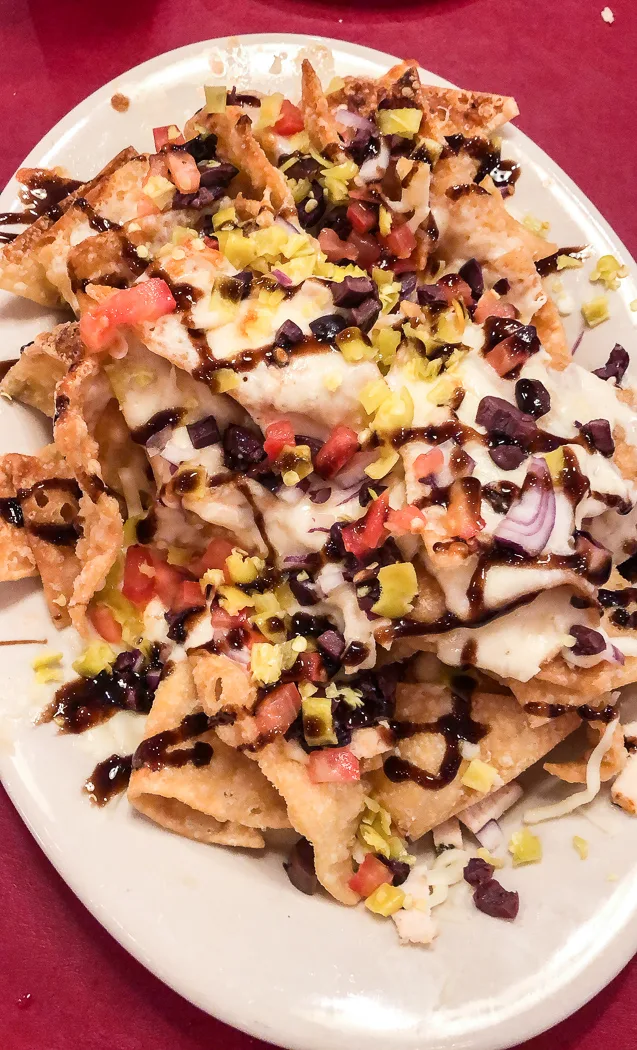 While there, I ordered Baked Rigatoni which was amazing and delicious. The serve you bread with Olive Oil dipping sauce and then a scrumptious cake for dessert.
You will not leave here hungry that is for sure!
2690 Green Mountain Drive Branson, MO 65616
Phone: 417-337-9882
#2 Pickin' Porch Grill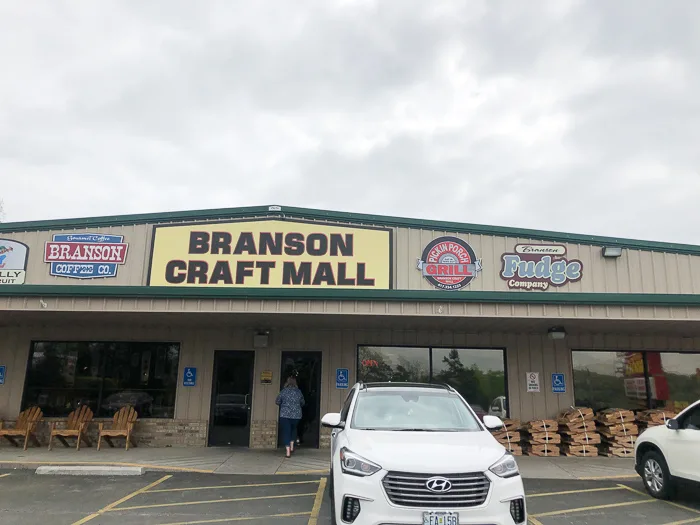 A surprising restaurant that Stephen and I discovered when we were in Branson is the Pickin' Porch Grill, located in the back of the Branson Craft Mall.
We almost missed it because of the location, but once you find it and taste the food, it is somewhere that you will never forget about eating at!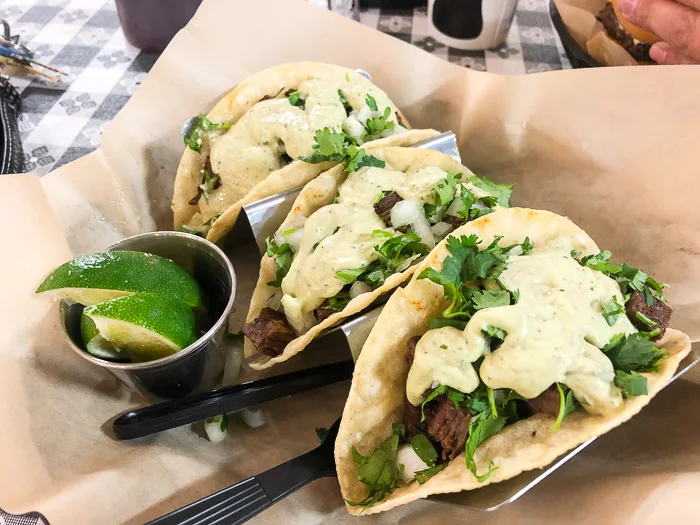 They serve dinner and lunch (with live music sometimes) featuring American dishes and more. I got the Flank Steak Tacos and they were some of the best tacos I ever put in my mouth!
694 Highway 165 Branson, MO 65616
Phone: 417-334-1223
#3 Fall Creek Steak and Catfish House
One of the best things about Fall Creek Steak and Catfish House are those delicious throwed rolls and the resident singer who serenades old tunes to you while she tosses you a roll.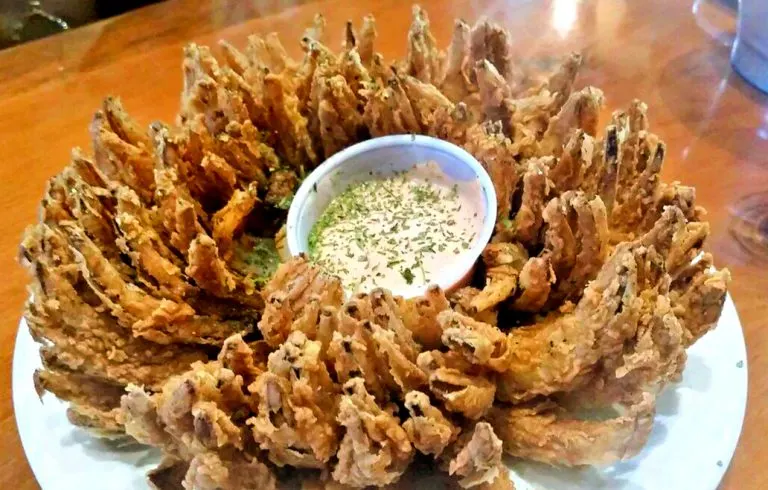 The food and the atmosphere are pretty good too. Lots of old nostalgia around the restaurant and there are so many options to choose from such as steak, fish, chicken, and a fried blooming onion with a tasty dipping sauce.
997 State Hwy 165 Branson, MO 65616
Phone: 417-336-5060
#4 McFarlain's Family Restaurant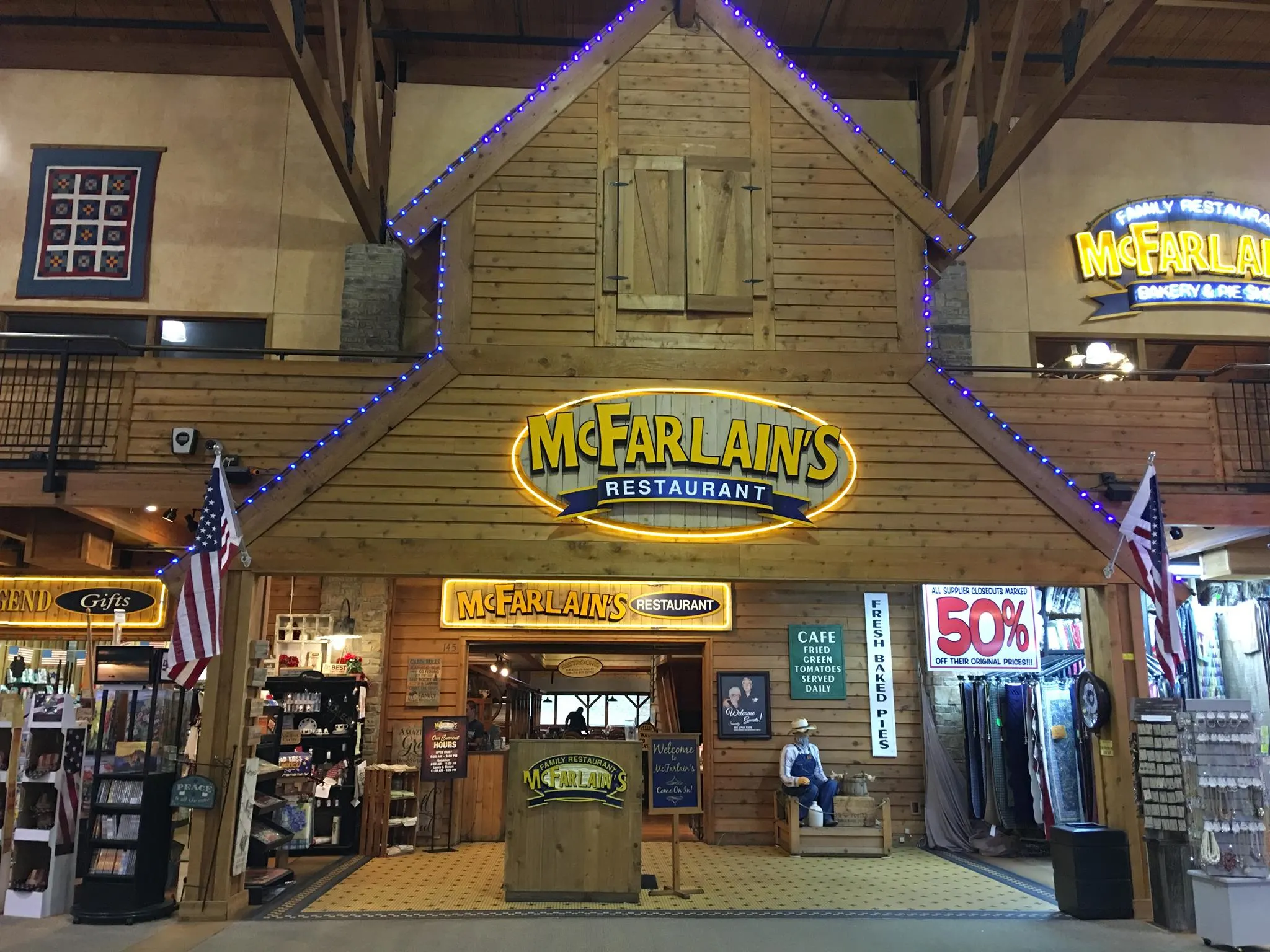 McFarlain's Family Restaurant is located in the Branson IMAX complex and is a Branson exclusive restaurant, meaning you will not find another one like it.
These are always my favorite types of restaurants to eat at — the ones that are local to that location only.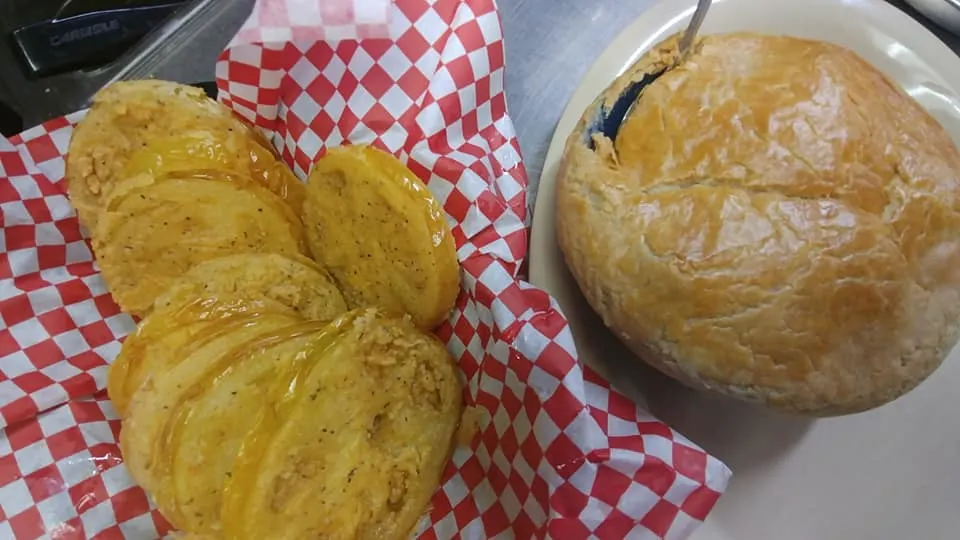 This full-service restaurant, located inside the Branson IMAX Entertainment Complex, is famous for its legendary Ozarks cuisine, homemade pies, unique atmosphere, and entertaining hospitality! Everyone RAVES about their fried green tomatoes!
3562 Shepherd of the Hills Expwy Branson, MO 65616
Phone: 417-336-4680
#5 Gettin' Basted
Gettin' Basted is one of Branson's best-known BBQ joints and it should be! They have won over 40 bbq competitions and have the trophies and the food to prove it.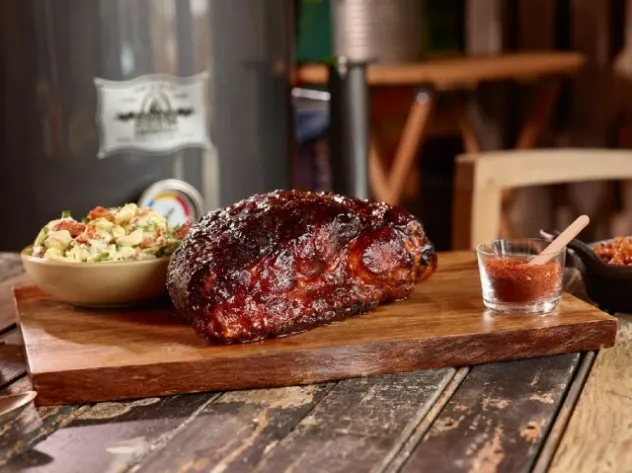 They offer award winning chicken, ribs, pork, brisket and sausage smoked daily. And they have one of the best plates of nachos in the US according to Food Network, so you know it has to be good!
2845 W. Hwy 76 Branson, MO 65616
Phone: 417-320-6357
#6 Dolly Parton's Stampede
This last time I went to Branson, I finally got my chance to check out Dolly Parton's Stampede. I loved everything about this show — including the food!
There is a four-course meal that is fit for a king. Bread and salad, an entree that has SO MUCH FOOD that you will leave stuffed, and then a delicious dessert and coffee.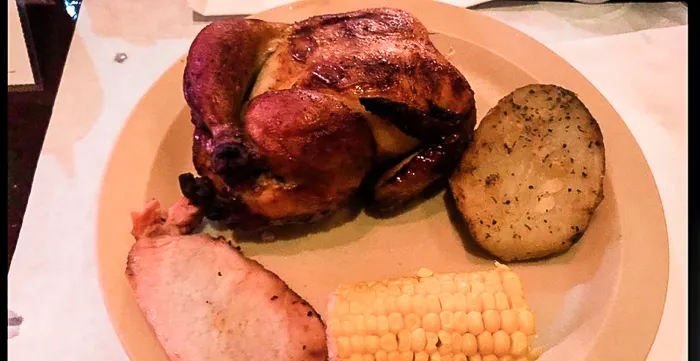 The show offers so many amazing special effects as well as wonderful, talented performances, some of which the audience even takes part in!
1525 West Highway 76
Branson, MO 65616
Phone: (800) 520-5544
#7 Showboat Branson Belle
The very first time we went to Branson, we took a ride on the Showboat Branson Belle and I was BLOWN away at their dinner and a show.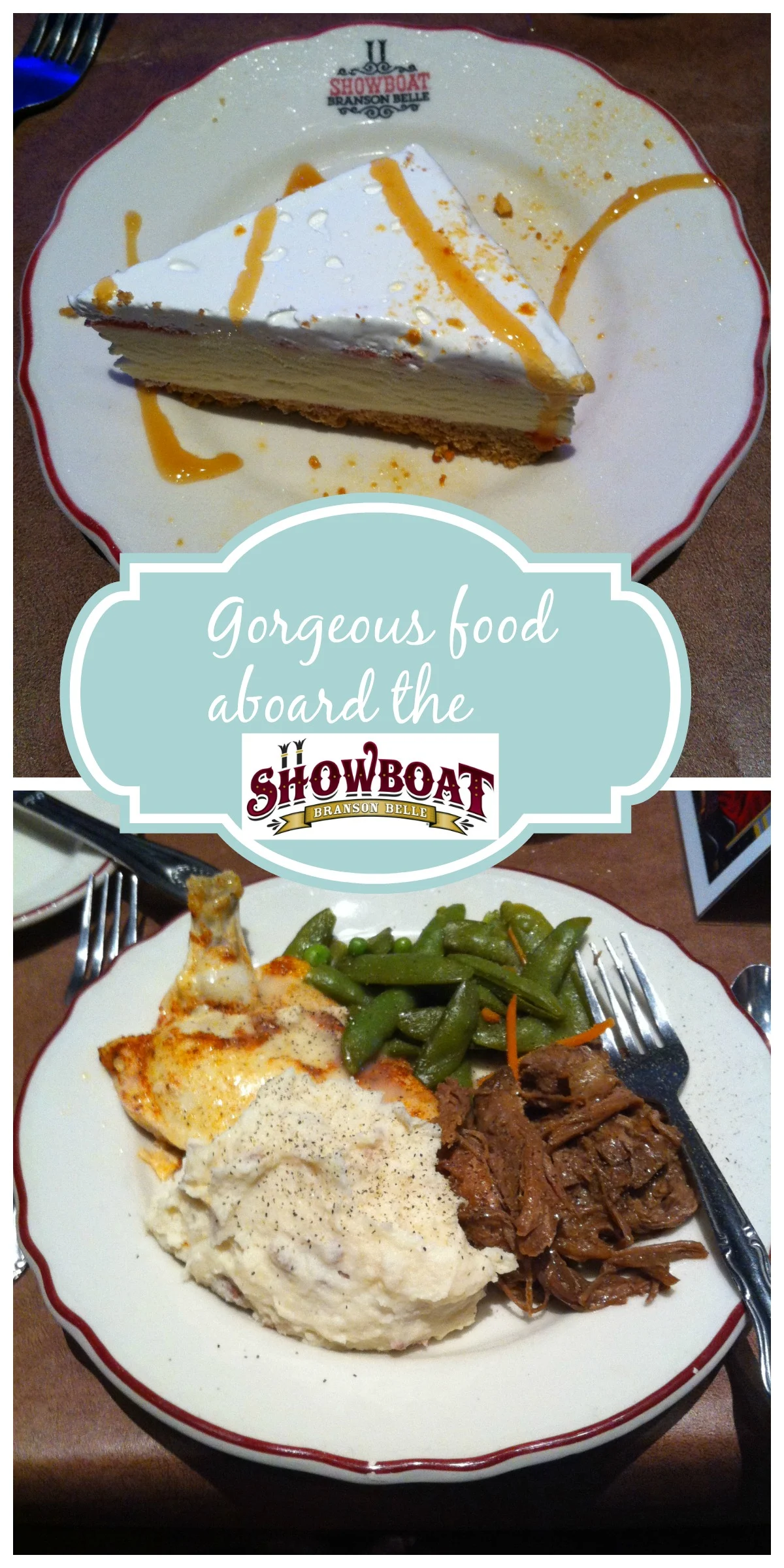 The food is phenomenal and never runs out. It starts with salad and ends with coffee and dessert. Honestly, it was the most perfect dinner I had ever attended and I loved that I got both a delicious meal and a fantastic musical performance to boot.
Missouri 165
Branson, MO
Phone: 1-417-336-7100
#8 Arandas Tacos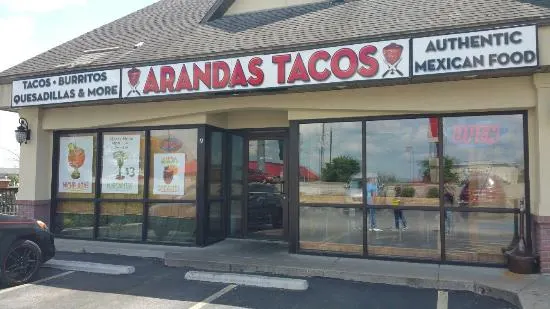 Stephen knows my love of tacos so he is always on the lookout for somewhere that I can get a good authentic Mexican meal and Arandas Tacos offers just that!
They make wonderfully prepared, delicious, and refreshingly authentic Mexican meals. They have a yummy salad and toppings bar where you can assemble the perfect taco with just the right amount of all the toppings!
At Arandas, you will only find the freshest ingredients and savory chicken, beef, pork, shrimp, and chorizo. Seriously — some of the best tacos and burritos I have ever eaten.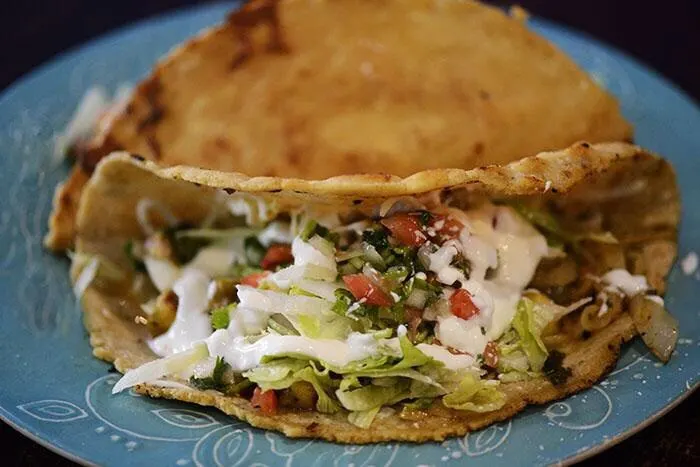 They have a very small dining area, but outside seating as well so be sure and count that when you are thinking about eating here.
2410 West Highway 76 Branson, MO 65616
Phone: 417-334-4949
#9 Pasghetti's Italian Restaurant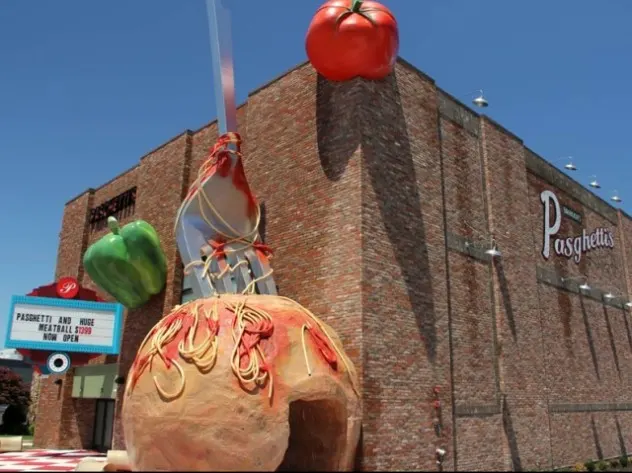 Branson Pasghetti's features themed dining rooms throughout the restaurant. They serve a variety of delicious Italian favorites, including their signature Pasghetti & Meatball plate.
They offer a fun, family friendly establishment and they are quickly becoming an all time locals and visitors favorite.
3129 West Highway 76 Branson, MO 65615
Phone: 417-335-0690
Local Favorites!
If you are a local to Branson and have a favorite restaurant, email me and let me know! I will be happy to add it to the local favorites section!
INTERESTED IN READING MORE ABOUT BRANSON? CHECK OUT THESE POSTS!
Silver Dollar City
5 Reasons You Should Visit Branson
If you head to Branson, Missouri, be sure and check out these amazing eateries! You will not leave disappointed that's for sure!