This recipe for Cold Brew Coffee Concentrate will have you making batch after batch for the summer months!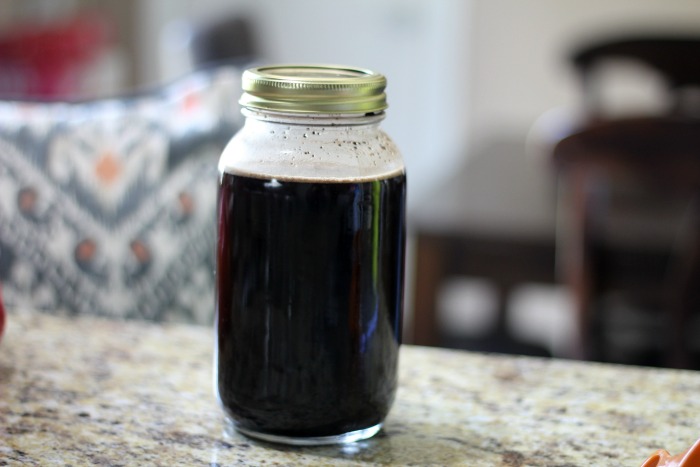 There are two kinds of people in the world — those that drink hot coffee and those that drink cold coffee. I like them both, so I fall somewhere in between. Since my daughter and I are huge fans of cold brew coffee, we decided to create our own Cold Brew Coffee Concentrate — and with this one, you will not ever want another store-bought brand ever.
Making this cold brew coffee concentrate is simple and easy. You only need two ingredients — the best ground coffee you can get and water — that's it! Of course, it helps to know the best coffee beans for cold brew if you are using fresh ground coffee.
How to Make Your Own Cold Brew Coffee Concentrate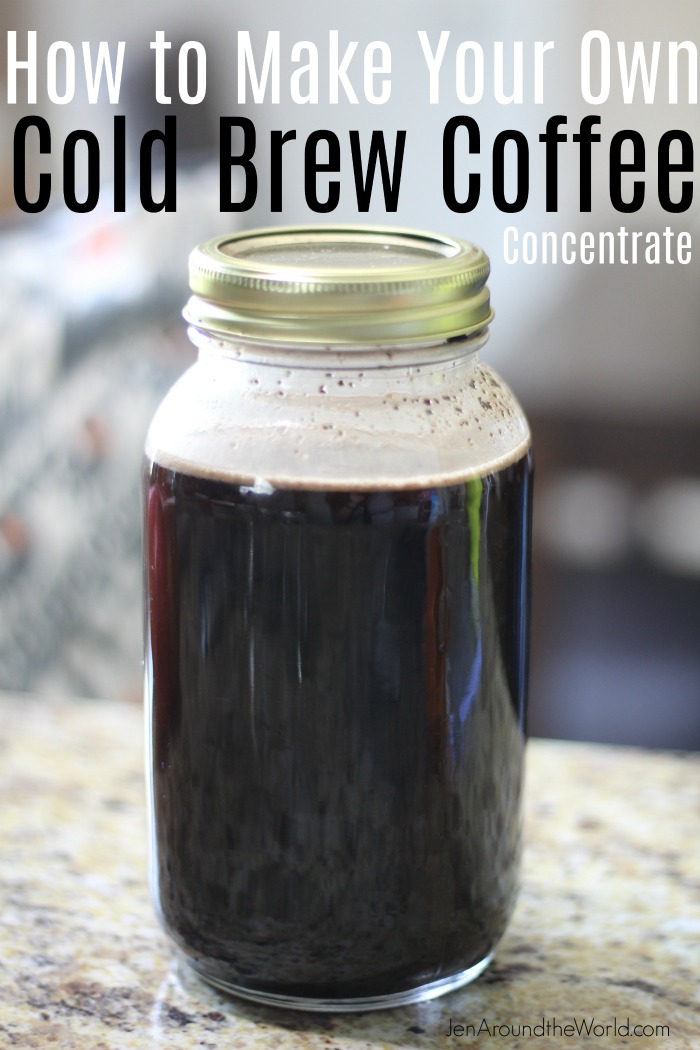 I don't have any fancy contraptions or jars for doing this. I simply use a big mason jar and pour my fresh coffee grounds into a jar and top it off with water. Then I let it sit on the counter and steep for 24 hours.
But first — let's talk about the coffee. You need really good coffee for this to turn out right, so I turn to one of my new favorite blends — Community Coffee.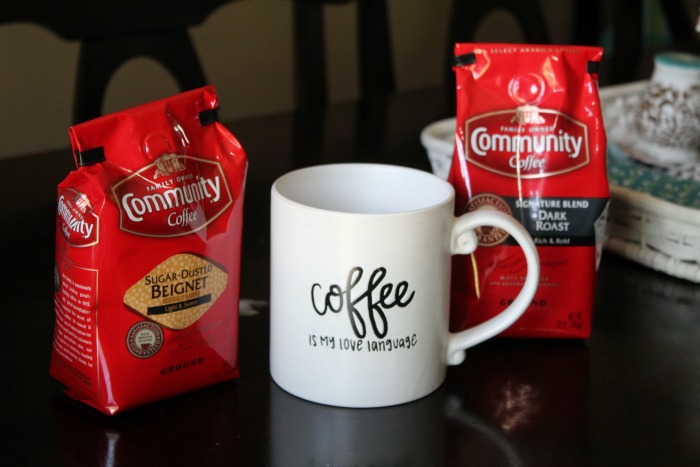 Up until the last couple of months, I have been drinking other coffees, but when I found out how my favorite airline — Southwest Airlines and Community Coffee were teaming up, I knew I had to switch. And I am glad I did because I found out that the flavor is so so good!
Fly More When You Buy More
Community Coffee Company, the largest family-owned and operated coffee brand in the United States, is pleased to announce the launch of its new "Fly More When You Buy More" campaign in partnership with Southwest Airlines®.
In an effort to thank its customers, Community Coffee Company is offering the opportunity to get Southwest Rapid Rewards® bonus points with the purchase of specially-marked packages of Community® Signature Blend Dark Roast and Breakfast Blend single-serve coffee.
From April through the summer, customers can earn 150, 200 or 500 Southwest Rapid Rewards® bonus points with the purchase of 12-count, 18-count or 80-count specially-marked boxes.
I am always looking for ways to earn points for when I fly so this is a great deal for me — and the coffee tastes great and is perfect for my cold brew coffee concentrate.
The Secret for Cold Brew Coffee
"Cold brew" really means room temperature, by the way. The first time I tried it, I put my jar of grounds and water into the fridge. Don't do this until you have gotten the right flavor for your concentrate completed.
Yield: 12 cups
Cold Brew Coffee Concentrate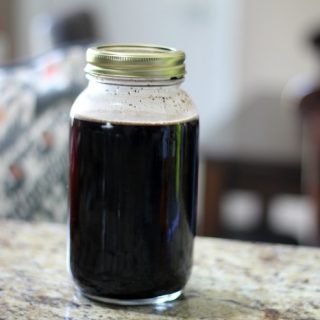 This cold brew coffee concentrate will be your favorite way to make cold brew coffee from here on out.
Total Time
1 days
5 minutes
Ingredients
1 pound Ground Coffee (good, Rich Roast)
8 quarts Cold Water.
Instructions
In a large container, mix ground coffee with water. Cover and allow to sit at room temperature for 24 hours.
Line a fine mesh strainer with cheesecloth and set over a pitcher or other container. Pour coffee/water mixture through the strainer, allowing all liquid to run through. Discard grounds.
Place coffee liquid in the fridge and allow to cool. Use as needed.
To make iced coffee, pack a glass full of ice cubes. Fill glass 2/3 full with coffee liquid. Add a couple of tablespoons of your favorite creamer, half-half or sweetened condensed milk.
Taste and adjust half-and-half and/or sweetened condensed milk as needed.
Recommended Products
As an Amazon Associate and member of other affiliate programs, I earn from qualifying purchases.
Nutrition Information:
Yield:
20
Serving Size:
1
Amount Per Serving:
Calories:

0
Total Fat:

0g
Saturated Fat:

0g
Trans Fat:

0g
Unsaturated Fat:

0g
Cholesterol:

0mg
Sodium:

16mg
Carbohydrates:

0g
Fiber:

0g
Sugar:

0g
Protein:

0g
For more coffee recipes, check out these favorites!