I am all about the dry rubs these days. My husband makes a MEAN steak — I mean it is restaurant worthy, but recently, I got my hand in the kitchen and made these amazing c
offee crusted steaks using my homemade coffee steak rub. Be sure to read all the way to the bottom of the post for the recipe and a fun giveaway!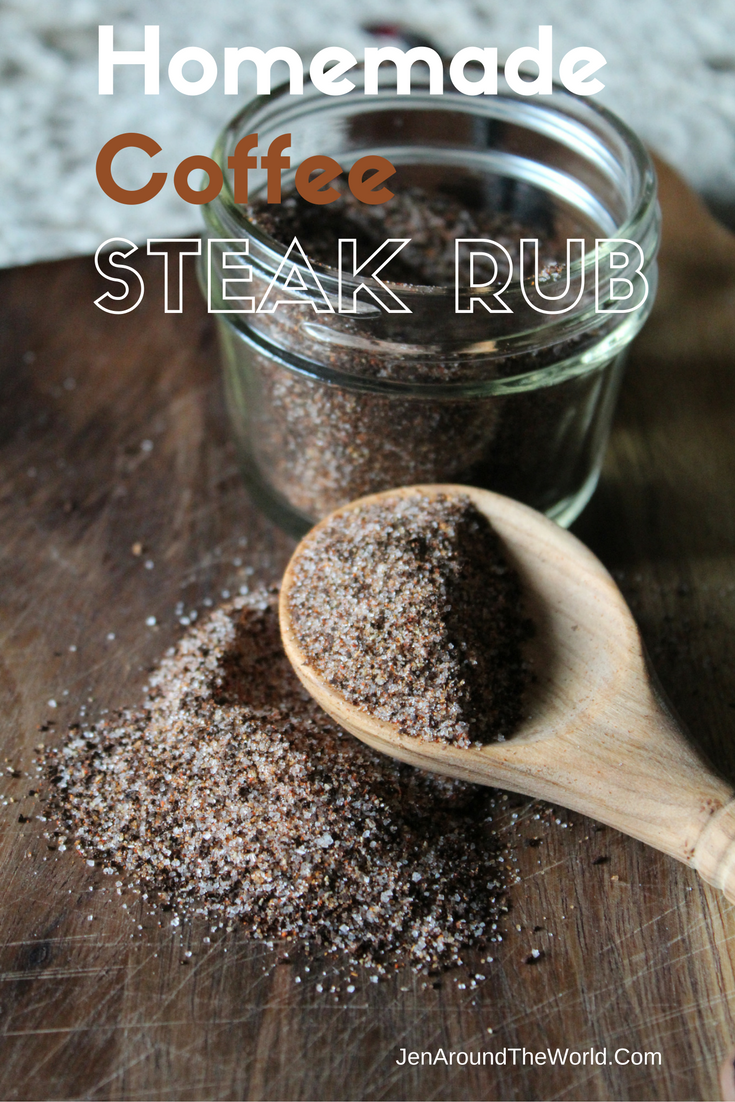 Homemade Coffee Steak Rub (plus an awesome Hefty Giveaway for you!)
Ingredients
¼ cup ground coffee -- regular or decaf
¼ cup packed brown sugar
2 tablespoons Kosher salt
1 tablespoon cumin
1 tablespoon smoked paprika
1 tablespoon garlic powder
1 tablespoon black pepper
Instructions
Mix all together and place in an airtight container. Use on steaks, chicken, pork, or veggies.
This recipe is so easy to make and will make every single steak you make from here on out that much more mouthwatering. It will be so delicious, you won't even need steak sauce — seriously.
You can leave it in your spice cabinet for about 6 months, but if you are like me, you will use it so much that it won't even last 6 months.
I buy SO many spices that I have to constantly clean out my spice cabinets, and that is why I am so glad that I have  Hefty Ultra Strong Kitchen Trash Bags with Arm & Hammer Odor Control around to help me clean up the mess.
I have at least 60 bottles of spices in my cabinet at all times, so making sure I have a thicker trash bag on hand means that when I clean out those bottles of expired spices (and yes — they do expire ladies!) means I won't have a mess on my hand later to clean up.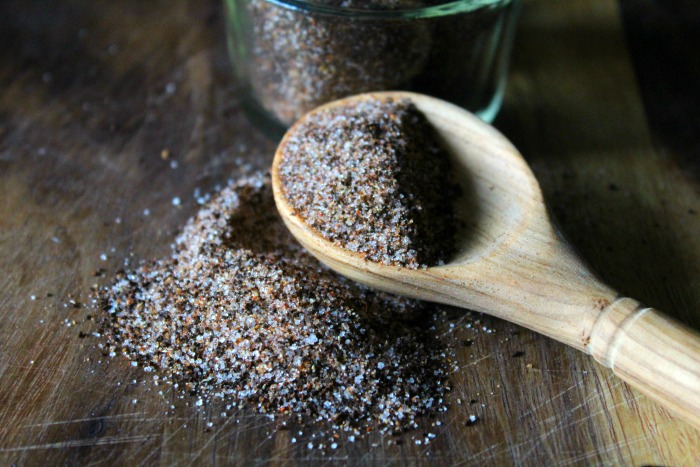 Oh, and I mentioned how I used those Hefty Trash bags earlier, well have you seen their hysterical videos with John Cena?!?! If not, you HAVE to check them out!