Y'all know my love for coffee and the Ninja Coffee Bar system right? A couple of years ago, I got a Ninja Coffee Bar system, and fell head over heels in love with it.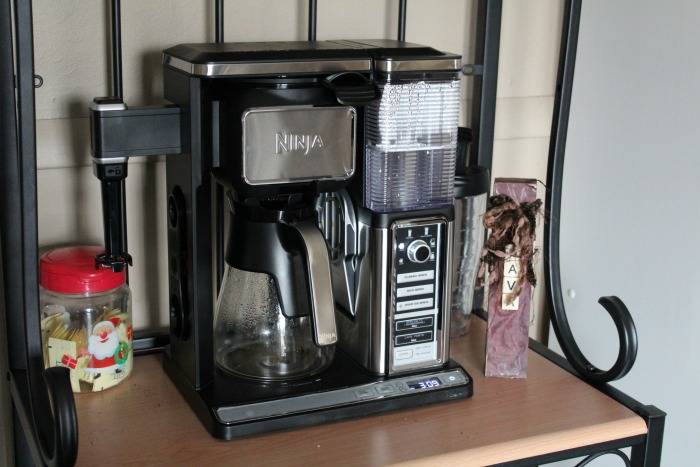 They made some improvements and have more options available and I recently got the newest one — so I decided to set up the perfect coffee bar system.
For starters, you need a coffee pot — and the Ninja Coffee Bar System to me, is top of the line. It has every feature known to man that I could need, and the fact that it does everything I want it to do is perfect for me.
For instance — I love that they have added the frother to the actual machine. Before, it was in a separate container, but now, it is attached right to the side. It's the perfect coffee maker for making my Homemade Caramel Machiatto recipe which is by far my favorite coffee drink ever.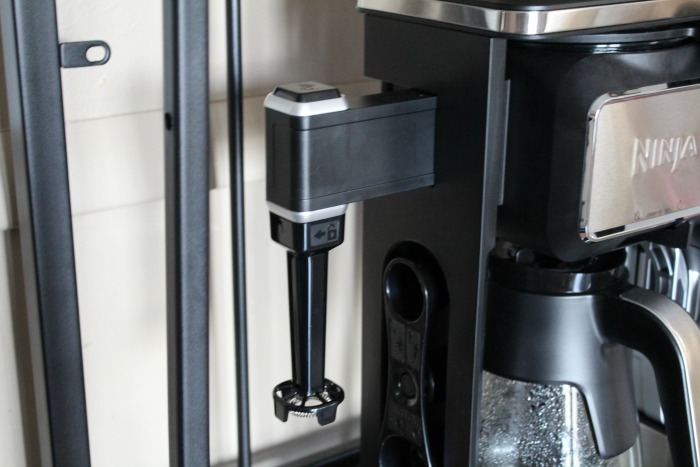 They have also created a space so that the measuring device hangs on the side as well. No more of it just laying around.
There are some unique button features on it as well. You can create the Classic Brew — which is my favorite, but when I want coffeehouse specialties, I can fix those up as well — like my White Chocolate Caramel Latte.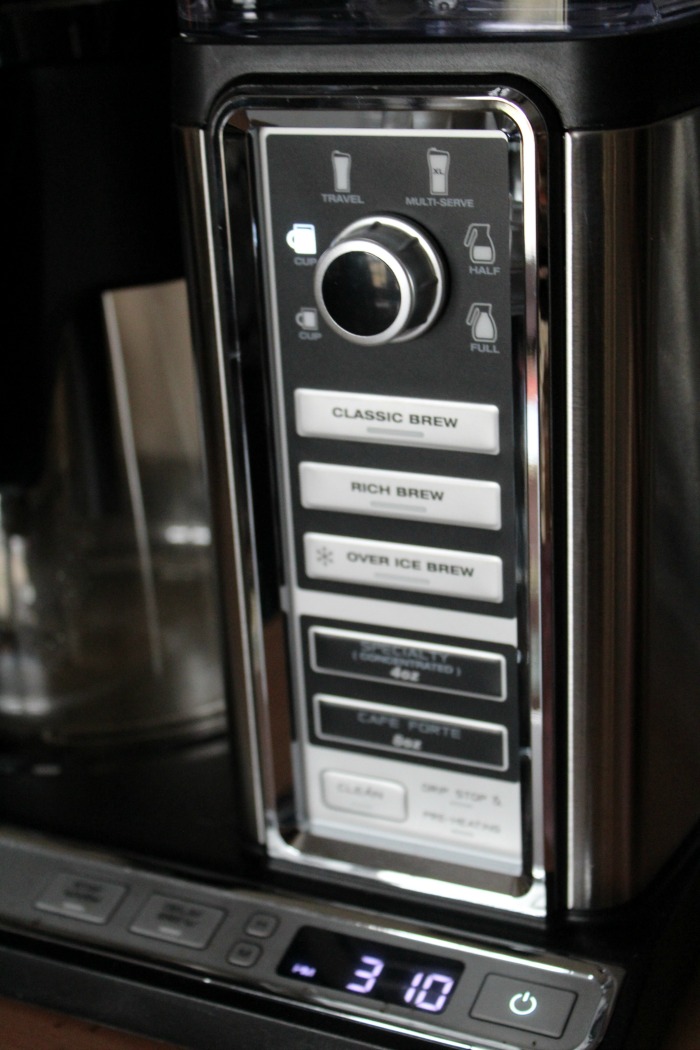 What makes a perfect coffee bar you ask? Once you have the right coffee pot in hand, the rest is simple. You need to find a baker's rack and then fill the top with specialty coffee, syrups, creamers, and some cappuccino blends. My daughter even added some lights to highlight the coffee area.
Make That Coffee Bar Sing With These Accessories!
It turned out beautiful and I cannot wait to create coffee masterpieces to share with friends and family when they visit. You get that better than coffeehouse experience right in the comfort in your own home.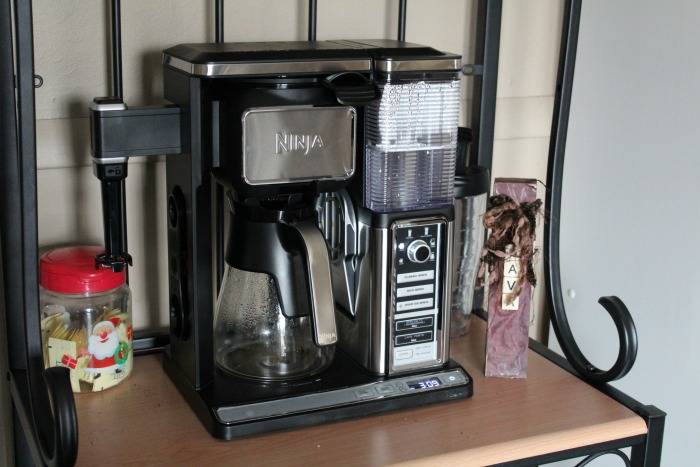 I love that Ninja Coffee Bar offers three unique styles of brewing systems for you to choose the perfect carafe system. You can shop online at Ninja Kitchen or look for it in your local department stores.
Looking for other fun coffee ideas? Check these out
Also, be sure to visit the Best Coffee Recipes page on my blog for more inspiration. I even have a list of some of my favorite coffee accessories.
What is your favorite coffee brewing system?